This post may contain affiliate links. Read our disclosure here.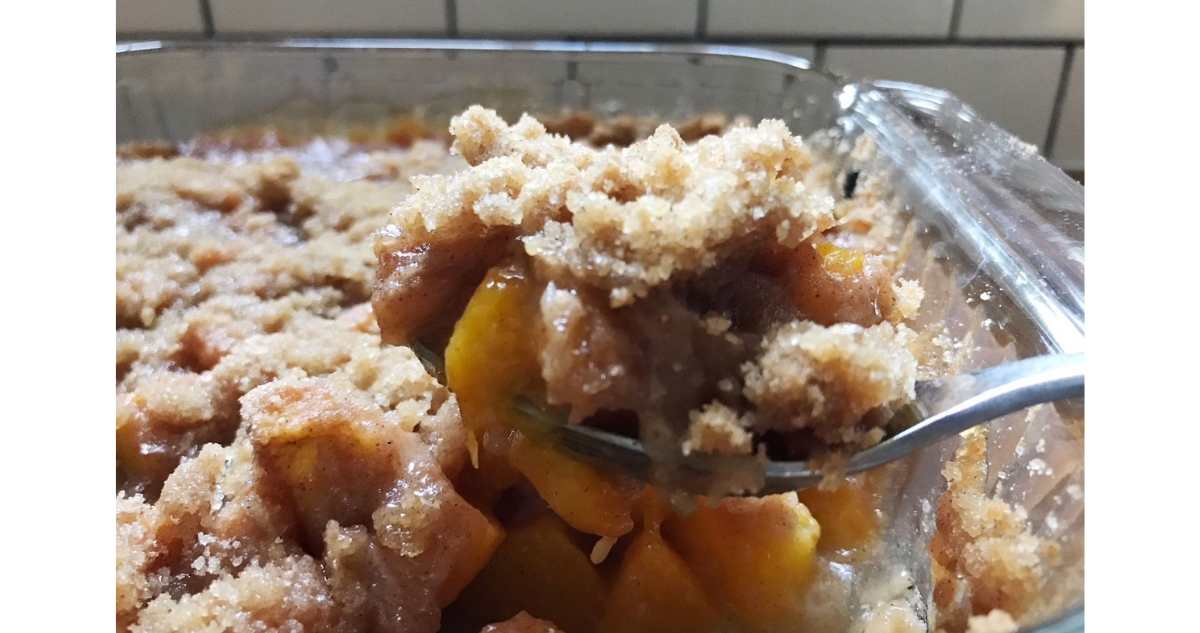 One of the best things about summer in the south: PEACHES!
The local, ripe ones are so delicious on their own, but make this simple peach crisp recipe to take them up to the next level.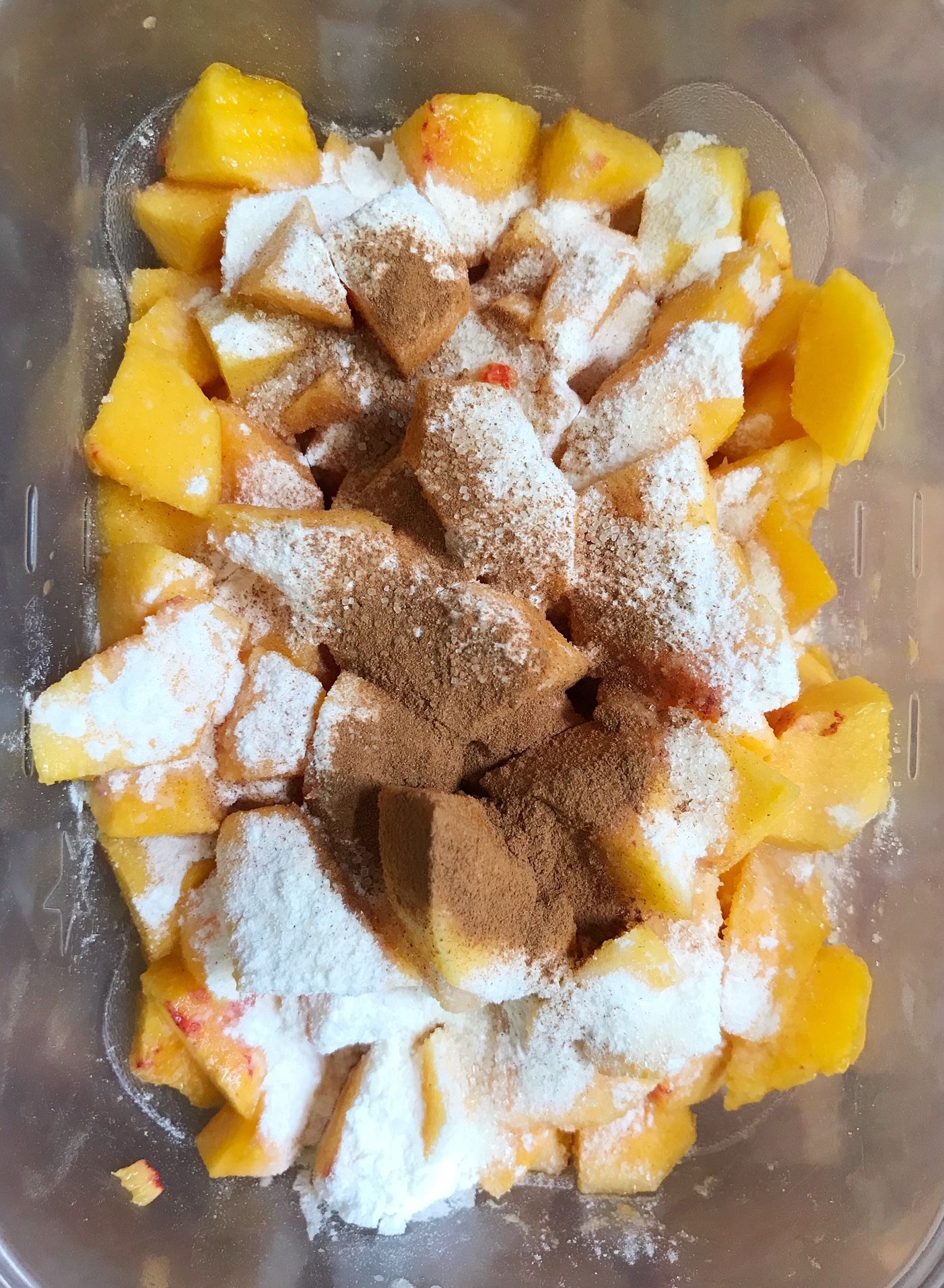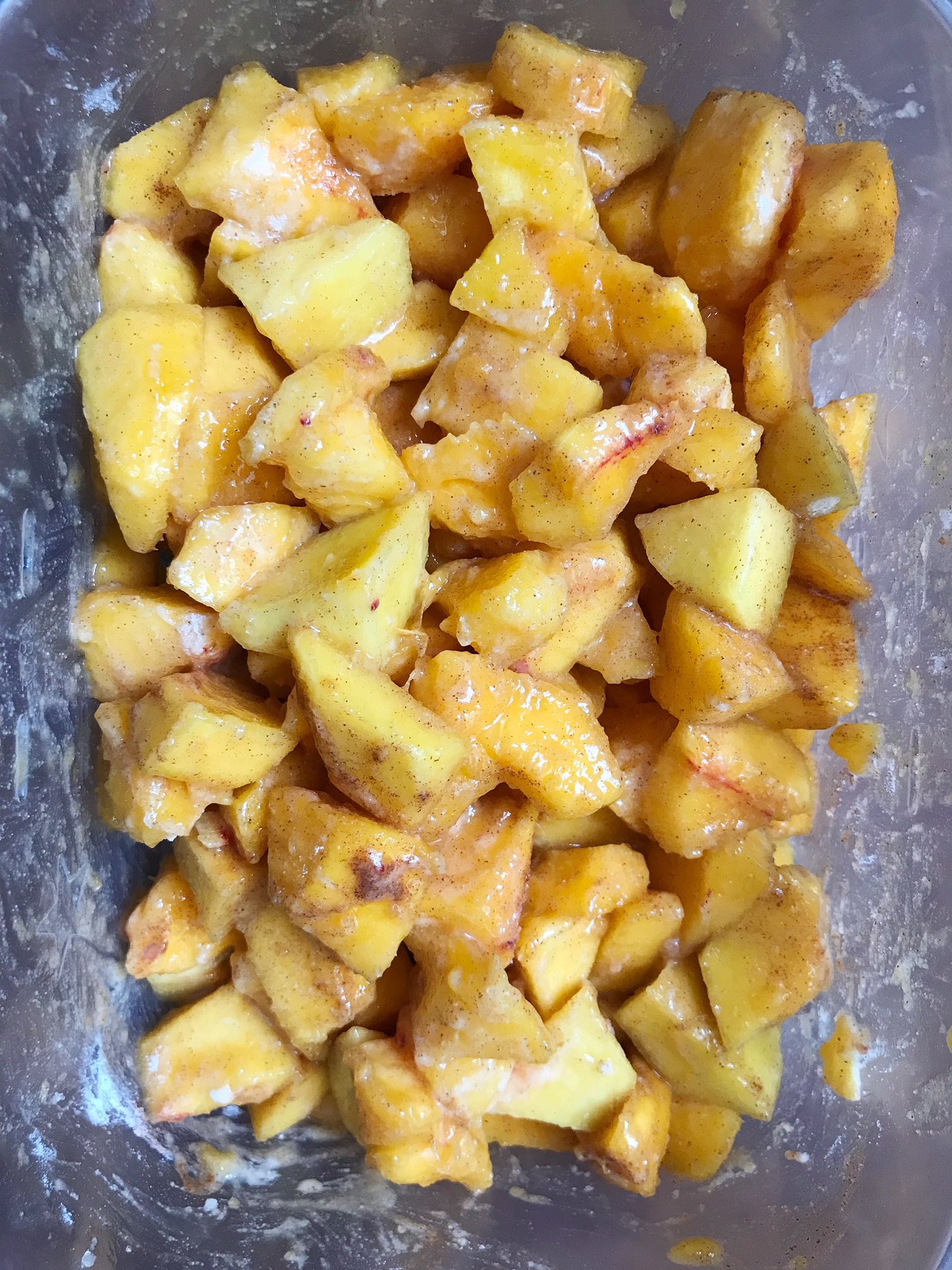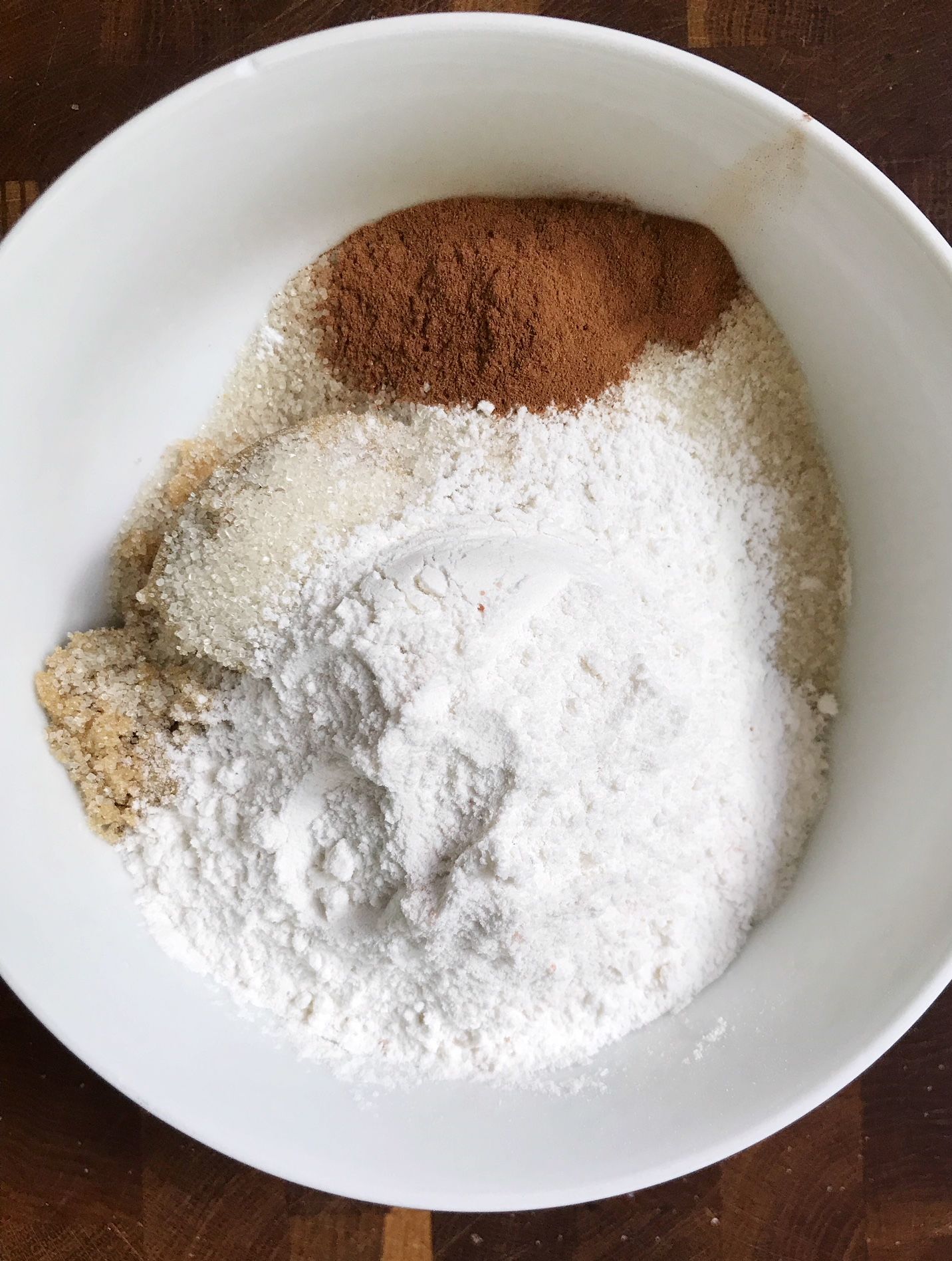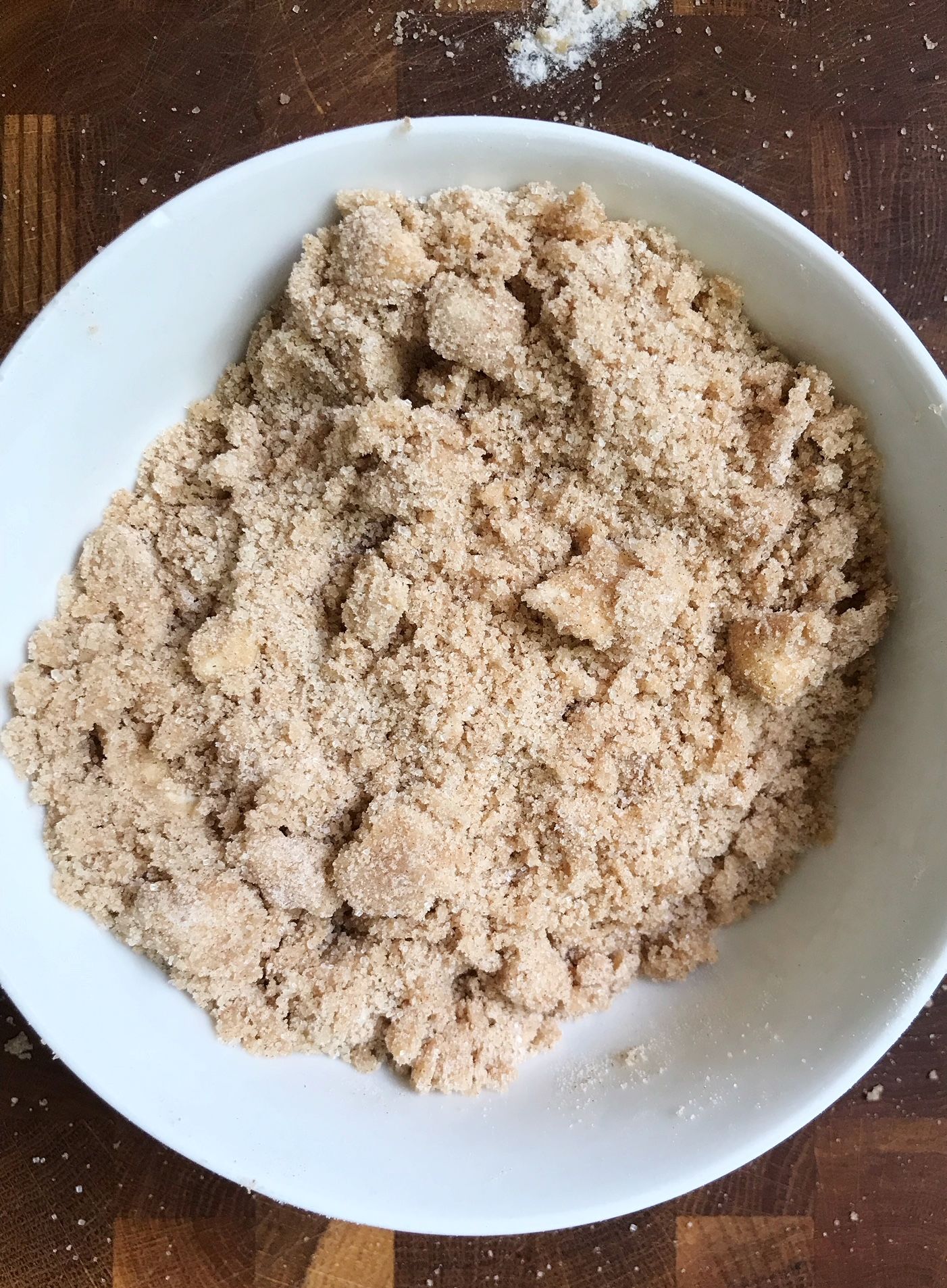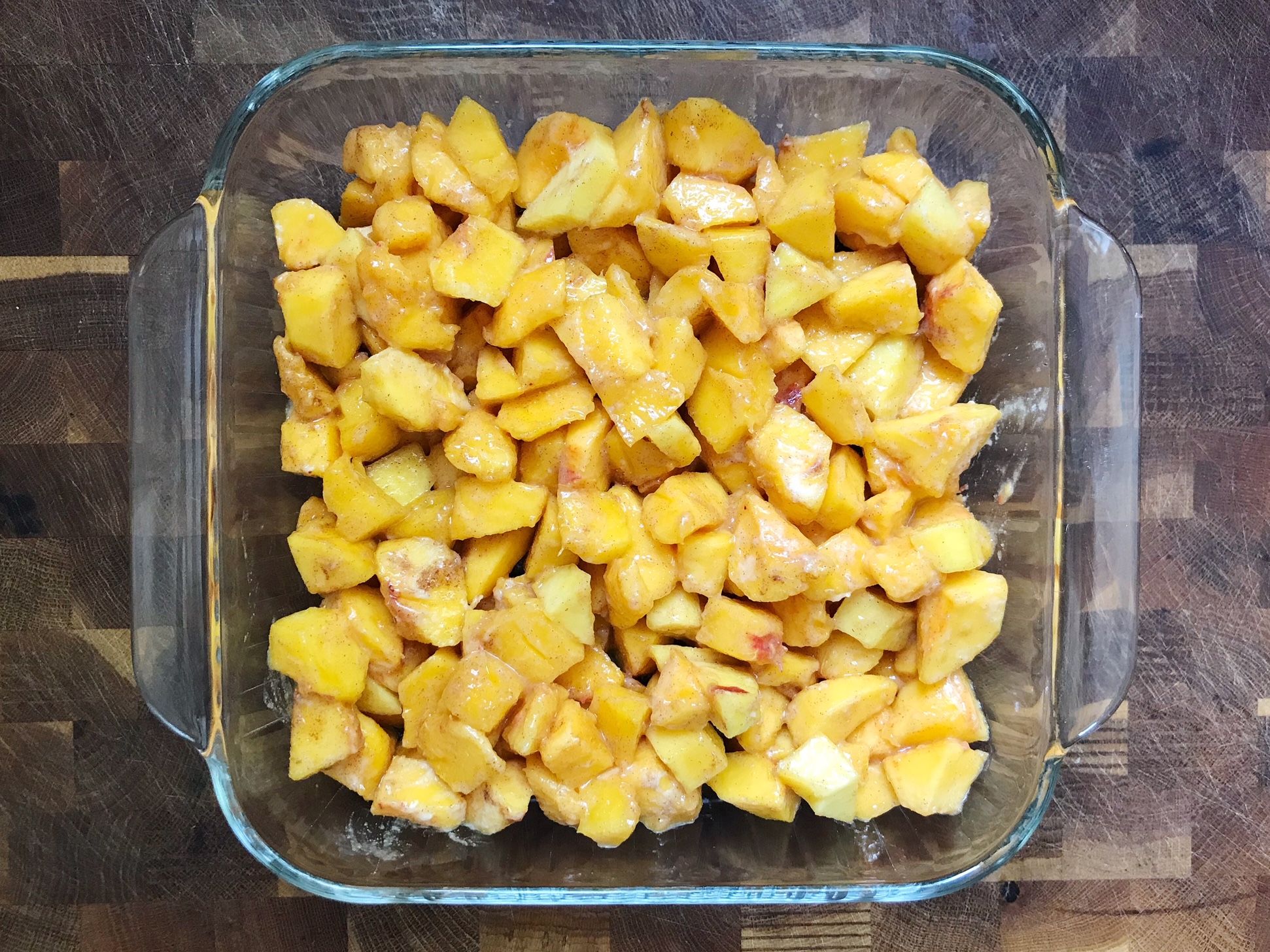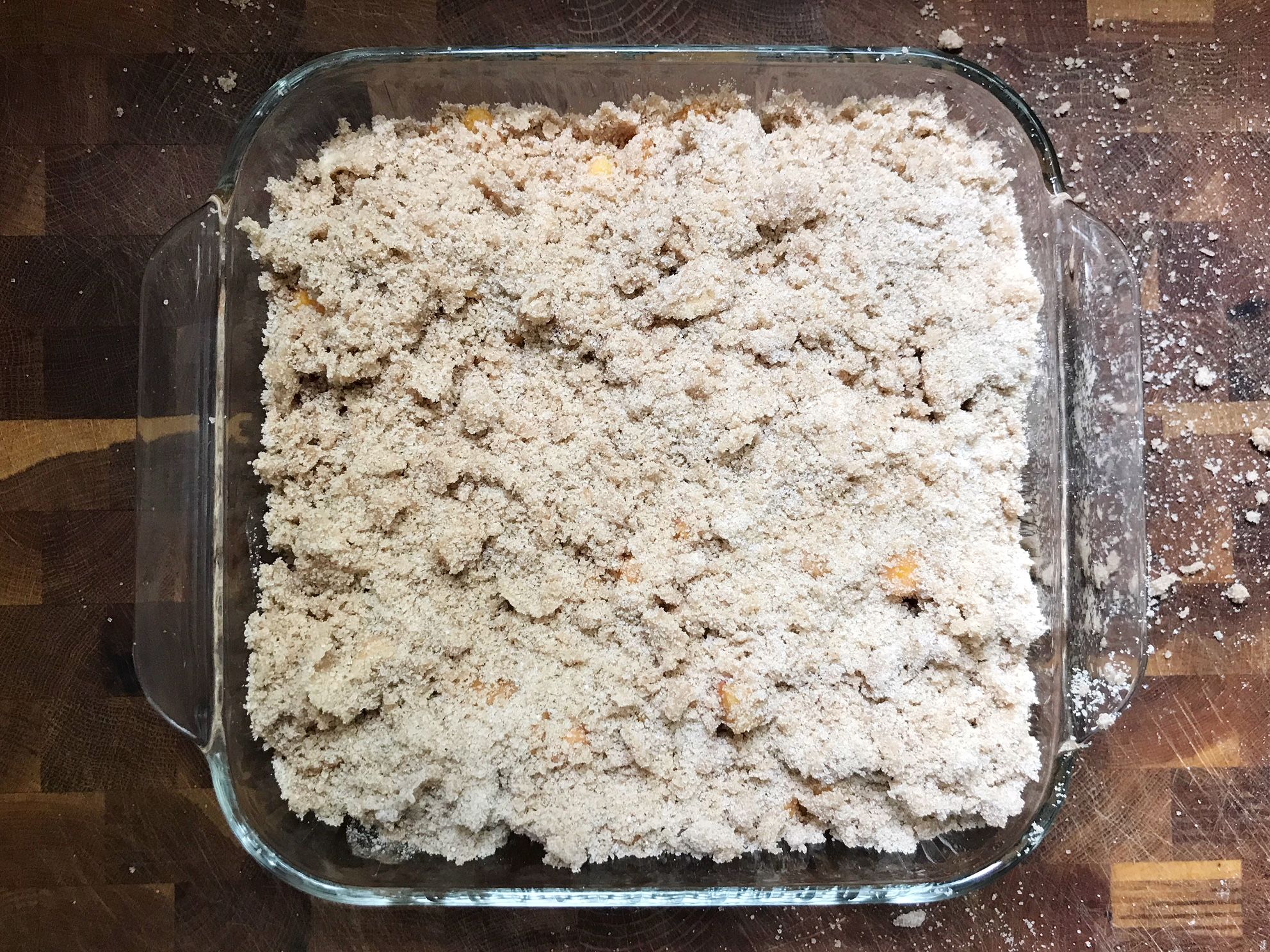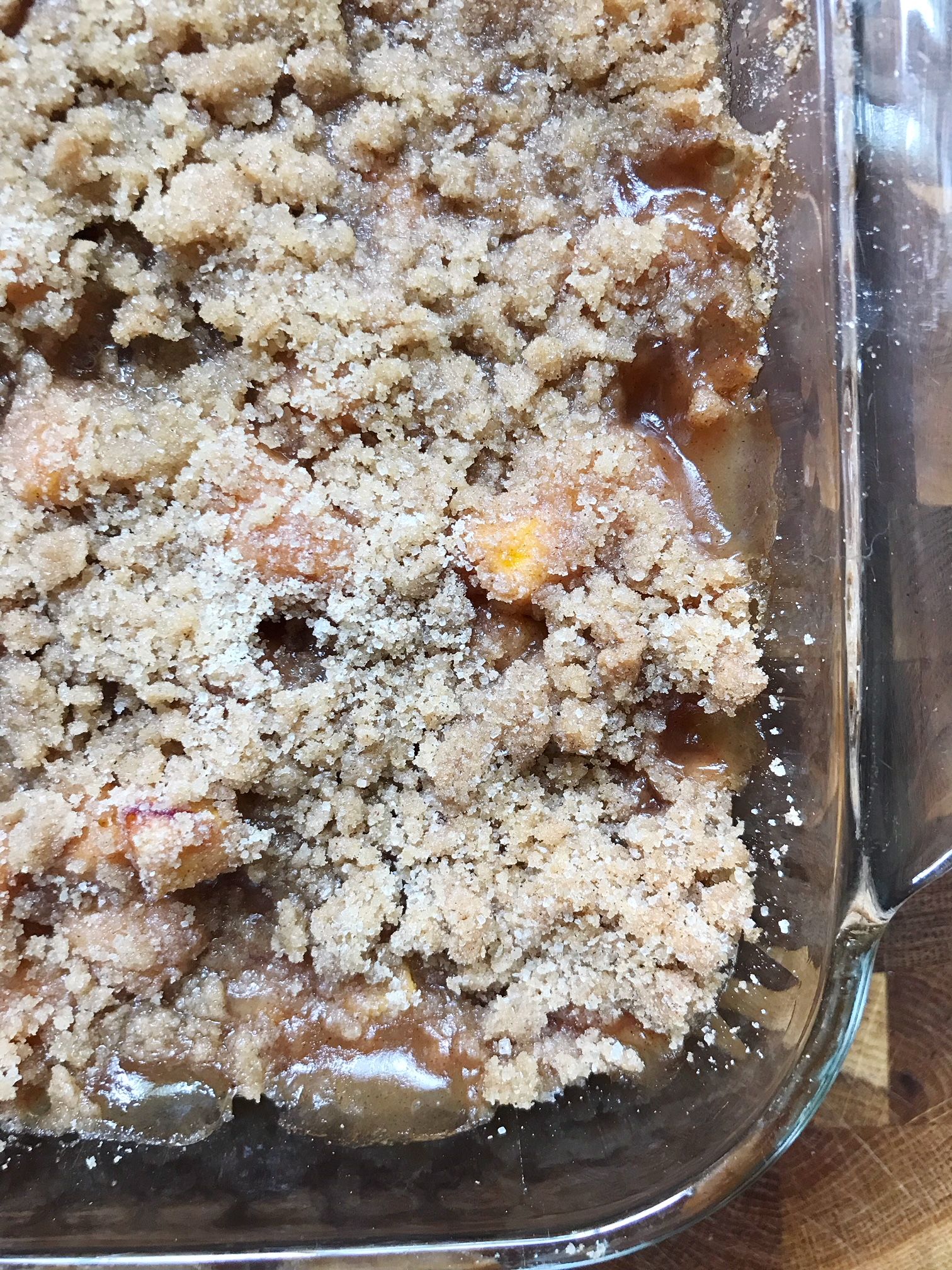 Note: I've made this with a gluten-free baking blend and it worked very well (make sure you're using a cup-for-cup blend, though).
Ingredients
4 cups pitted, peeled, and cubed peaches (this was about 8 peaches for me)
2 tbsp flour
1 tbsp sugar
1/2 tsp ground cinnamon
for the topping:
1/2 cup packed brown sugar
1/2 cup sugar
1/2 cup flour
1/2 tsp ground cinnamon
pinch of salt
1/4 cup unsalted butter, cut into small pieces
Directions
Preheat the oven to 350 degrees.
In a medium bowl, mix together the peaches, 2 tbsp flour, 1 tbsp sugar, and 1/2 tsp cinnamon. Pour into a 8x8 baking dish.
Make the topping. In a medium bowl, stir together the brown sugar, sugar, flour, cinnamon, and salt. Add the butter pieces and cut the butter into the flour mixture until the butter resembles a coarse meal (I usually use my hands to press the butter into the flour and sugar, but you can also use a pastry cutter).
Add the topping to the top of the peach mixture (grab a handful of the topping mixture, squeeze, and then crumble evenly on top of the peaches).
Bake for 45 minutes until bubbly and the topping is golden brown.
Let cool until the dish is slightly warm (this will allow the filling to set).
Serve with vanilla ice cream.
Created by SouthernSavers.com
See more frugal recipes!