Need some new clothes? Head to Lands End where you can get 40% off all full price styles. Use code CORN and pin 3026 to get this discount. It's a great time to stock up on fall apparel and shoes!
Deal Ideas:
Women's Flannel Pleated Tunic $35.97 (reg. $59.95)
Women's Mid Rise Straight Leg Corduroy Pants $35.97 (reg. $59.95)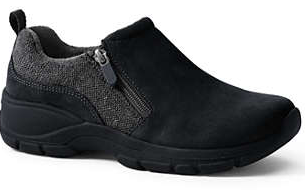 Offer valid through 10/23. Free Shipping over $50.
Read More→
It's Friday!  That means it's time to load the Kroger Friday Freebie coupon. Today only, load a new E-Coupon for FREE Reese's Outrageous Bar!
To get this deal you must load the E-Coupon each Friday (a different offer each week) but you have two weeks to buy the item in the store.  If you've not used these before, you load the coupon then scan your card at checkout and the coupon comes off automatically.
This coupon is only available today.
See all the deals at Kroger this week.
There is a crazy good deal on Pennzoil Synthetic Oil and an Oil Filter at AutoZone right now!!  I know you may not normally change your own oil… but long term this is a skill that saves big money.
Through November 12th, get 5 quarts of Pennzoil Full Synthetic or Full Synthetic High Mileage Oil plus a STP Extended Life Oil Filter for $32.99.  With your purchase you'll get back a $15 AutoZone gift card through a mail in rebate plus you can submit for a $10-$20 Mail in Rebate directly through Pennzoil!
The Pennzoil rebate gives you the option of a $10 mail in rebate or getting $1 off per gallon in fuel savings at any Shell Station on up to 20 gallons of gas.  The gas savings is a much better option as it equals $20 off!!
Here's the math spelled out:
Buy:
(1) Pennzoil 5 qt Full Synthetic, $32.99 (reg. $41)
(1) STP Extended Life Oil Filter – FREE (reg. $8.99)
Total Due: $32.99
Get Back: $15 AutoZone gift card by mail in rebate
Submit For: $20 in gas savings or $10 Mail in Rebate
Makes it FREE or $7.99 for everything after the gift card and rebate!
Tip: Ask for a duplicate receipt when you checkout so you can submit for both rebates.
Printable Shopping List
Print a new coupon for Panera Bread Salad dressing and head to Publix this week to get it on sale. I love when new coupons line up with sales…
Publix Deal thru 10/23
Panera Bread Salad Dressing, 12 oz, $3.33
-$1 off Panera Bread Salad Dressing, (limited areas) printable
(makes it $2.33)
See all the other deals at Publix this week!
Mark your calendars! Head to your local Barnes & Noble store for the Kids' Hangout Event on 10/20.
This is for children grades 1-6 to celebrate imagination with a day of activities, free swag, and 20% off featured titles in-store!
This event is valid on 10/20.

See more Freebies.
Heads up Subway fans! Sign up to get weekly coupons via text. Add your phone number and zip code, declare you're not a robot, and then reply to the initial confirmation text.
You will also get a link to get a 6-inch sub for $2.99. Go ahead and sign up today to save on subs!
Limited time only at participating restaurants
See more dining deals.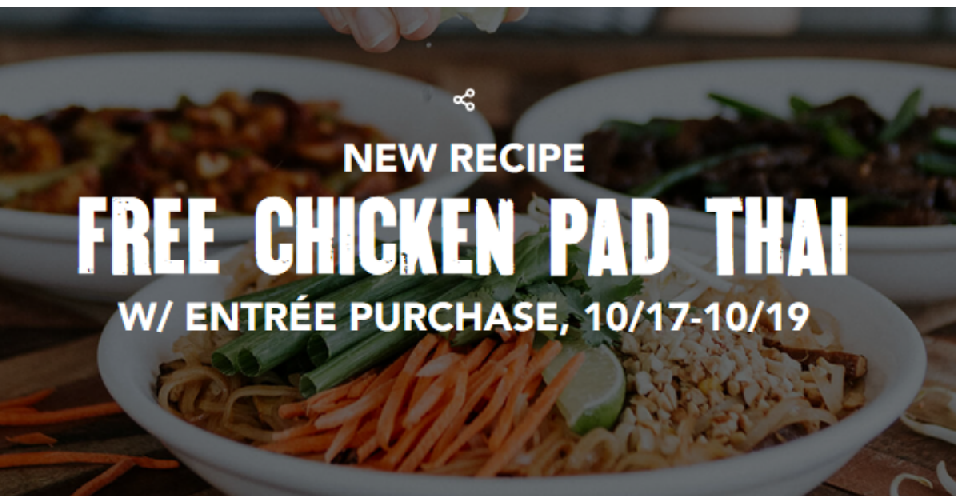 P.F. Changs has a new recipe and to celebrate they are offering a complimentary Chicken Pad Thai with any entrée purchase through 10/19.

To redeem this offer, print or show this barcode to your server. Limit one redemption per table. Dine-in only.
Offer valid through 10/19.
See more freebies.
I have an exciting update!
As of this week you can now use Target Cartwheel offers on Target.com when you place an order and select store pickup.  This is the only option (don't select to have items shipped) that will let you use them, but it's better than not being able to use them at all!!  
How to Use Cartwheels Online:
 Go to Target Cartwheel and load any offers you plan to use.
After loading all of your offers first, head to Target.com and start shopping.
Select Store Pick up during checkout and all of your cartwheel offers will be deducted.
Drive to the Pick Up location in the parking lot and they bring your deals straight to the car!!
Tip: If they still aren't showing up, double check that every item in your cart has store pickup selected.
A Few Details To Know:
Cartwheels will only work on up to 4 items, just as they would in the store.  So don't order more unless you really want them.
They work differently with gift card deals online than they do in the store… the discount will be on the total after the gift card has applied.  For example this week when you buy 3 participating household items you get a $10 gift card.  There are 5% off Cartwheel offers for Bounty & Charmin, they will take off 5% of the total due after subtracting $10.  For this deal it's a different of 35¢… so probably not a deal breaker, just want you to know how they work.
You cannot use paper coupons when you go to pick up your order. If you have deals that you would like to pair cartwheels and manufacturer coupons together you should still plan to shop in the store.
Only % off Cartwheels will work online.
The $ off manufacturer coupons that are also on Cartwheel will not work on online orders (hopefully they will eventually).
Printable Shopping List
It is going to be another great week to shop at the drugstores. Don't miss the money maker on CoverGirl at CVS!
If you are new to shopping the drugstores, start small. Grab one or two deals and then step back. The goal is to earn rewards and then use those to buy more rewards.
Walgreens Ad & Coupons: 10/21-10/27
Arizona Tea or Drink, 20-23 oz, 2 for $1
(buy (2), makes it 50¢ ea.)
BIC Comfort 3 Razors, 4 ct., $2.99
-$3 off BIC Soleil, Flex, or Hybrid 3 Comfort disposable razor pack, excl Silky Touch, Twin Select, and trial size, limit (2) like coupons, SS 10/07
(makes it FREE)
Chobani or Dannon Light & Fit Yogurt, 5.3 oz, 3 for $2.99
-$1/4 Chobani single-serve yogurts, SS 09/16
-$1/5 Chobani single serve yogurts, SS 09/30
-.75/2 Chobani Yogurts, 5.3 oz, Walgreens eCoupon
(buy (3), use .75/2, makes it 75¢ ea.)
Haribo, Black Forest Candy or Welch's Fruit Snacks, 3.5-5 oz, 3 for $4
-$1 off Black Forest Fruit Snacks, claim up to 3X, cannot use this offer with any other coupon, Checkout 51 mobile coupon
(buy (3), use $1 off eCoupon, makes it $1 ea.) Read More→