Printable Shopping List
Head over to your local Kroger where you can use a eCoupon along with a sale to get Bolthouse Farms Yogurt Dressing for just $1.50 per bottle!
See the full Kroger Ad for more great deals.
Kroger Deal (thru 5/28):
Buy:
(2) Bolthouse Farms Yogurt Dressing, 16 oz, $2.50
Use:
-$2/2 Bolthouse Farms Salad Dressings, Kroger eCoupon
–makes it $1.50 each–
If you have an Apple store near you, your kids can enjoy these Free Apple Camp Workshops this summer. These camps are designed for kids ages 8-12.
Enter your email to get an alert for when registration will open for the 2019 camps. Once it does, you can register your child for the free Apple Camp three-day workshops.
Please note that an adult must stay with the child at camp. Apple Camp is FREE.
See more freebies!
Be sure to print out this new JCPenny coupon for some big saving. This coupon gets you $10 off any $25 or more purchase!
You can get this same deal online when you use code 6BUYNOW at checkout.
Plus, they are offering up a Buy 1 pair of women's sandals and get 2 pairs for FREE! Makes sandals starting at $13.33 per pair.

Note: coupon code cannot apply to the sandals sale.
Coupon is valid through 5/27.
See more online shopping deals
Printable Shopping List
Right now, you can get a great deal on Blue Rhino Propane Tank at Kroger. Combine an ecoupon and rebate offer to get $8 off, making it $9.99!
See the full Kroger Ad for more great deals.
Kroger Deal:
Buy:
Blue Rhino Propane Tank Exchange, $17.99 (reg. price)
Use:
-$5 off Blue Rhino Propane with or without Exchange, use up to 5x in a single transaction, Kroger (exp 5/28) eCoupon
Submit for:
-$3 off Blue Rhino Propane Tank mail-in-rebate
–makes it $9.99–
Looking to save on glasses? Right now you can use code FRIENDS20 to get an extra 20% off glasses at Zenni Optical!
Shipping starts at $4.95
Deal Ideas:
Kids Full Rim Round Glasses, $7.96 (reg. $9.95)

Full Rim Square Glasses, $12.76 (reg. $15.95)
Brown Rectangle Glasses, $5.56 (reg. $6.95)
See more online shopping deals!
Printable Shopping List
Start making your shopping lists now for next week's drugstore deals! There are lots of deals on Tide, Gain, Charmin & more.
See all the deals for each store here:
CVS Weekly Ad
Walgreens Weekly Ad
Rite Aid Weekly Ad
Walgreens Ad & Coupons: 5/26-6/1
5,000 BR when you spend $20 or more on participating P&G products – **Deal Idea**
Buy:
(2) Gain Liquid Detergent, 50-51 oz, $4.99
(1) Charmin Bath Tissue, 6 Mega Rolls, $6.99
(1) Bounty Paper Towels, 6 Big Rolls, $6.99
Use:
-$1 off Gain flings, liquid or powder laundry detergent, excl Fireworks, flings 9 ct. or less, trial/travel size printable
-$1 off Gain Flings, or liquid or powder detergent incl Botanicals, excl Fireworks, Flings 9-ct or less, and trial, limit 1, RMN 05/12
-$1 off Charmin Bath Tissue, 4 rolls +, Walgreens eCoupon
-$1 off Bounty Paper Towels, 4 ct +, Walgreens eCoupon
Total Due: $19.96
Get Back: 5,000 BR
–like getting it all for $14.96 or $3.74 ea.
All Liquid Detergent, 94.5 oz, $5.99
-$2 off All liquid detergent, 88 oz+, excl single dose, limit 1, RMN 05/19
-$1 off All Product, excl trial, limit 1, RMN 05/19
(use $2 off, makes it $3.99)
5,000 BR when you spend $20 or more on participating P&G products – Charmin Bath Tissue, 6 mega rolls, $6.99
-$1 off Charmin Essentials Bath Tissue, Walgreens eCoupon
-$1 off Charmin Bath Tissue, 4 rolls +, Walgreens eCoupon
-.25/1 Charmin toilet paper, excl single rolls, limit 2, PG 05/26
(use $1 off, makes it $5.99) Read More→
Heads up Groupon email subscribers! Check your inbox for a possible email for an invitation to get a $10 Starbucks eGift card for $5.
You can also check to see if you're eligible by visiting the Groupon page and seeing if it lets you add the deal to your cart.
This offer is only valid through 5/23.
See more online shopping!
The Aloha State promises so many wonderful things, but just getting your feet on the ground can cost a lot! The good news is that there are countless things to do across the islands that won't cost you anything. Because of the mild temperatures year-round and the gorgeous natural beauty of the geography, Hawaii has so many free things to do that I had a hard time narrowing down this list to only 25. This barely scratches the surface, but this list of free things to do in Hawaii will get you started as you explore this beautiful part of the world.
25 Free Things to Do in Hawaii
Climb the Aloha Tower
Located at Honolulu Harbor, you can go up to the 10th floor of the tower to the Observation Deck to see views of Honolulu Harbor and the city of Honolulu.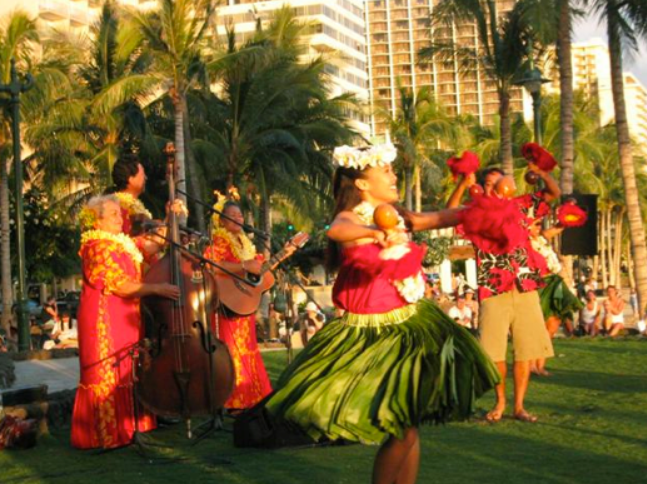 Dance to the music at the Kuhio Beach Hula Show
Hawaii's best dancers perform three times a week throughout the year at this free show. Cameras are allowed and you can bring a big blanket or beach chairs to sit and watch.
Window shop at Hilo Hattie
Hawaii's largest retailer of Hawaiian clothing and gifts, you don't have to buy anything at Hilo Hattie to enjoy the experience. Free leis and complimentary food and drink tastings will make window shopping here a fun afternoon option!
Walk around Oahu's International Marketplace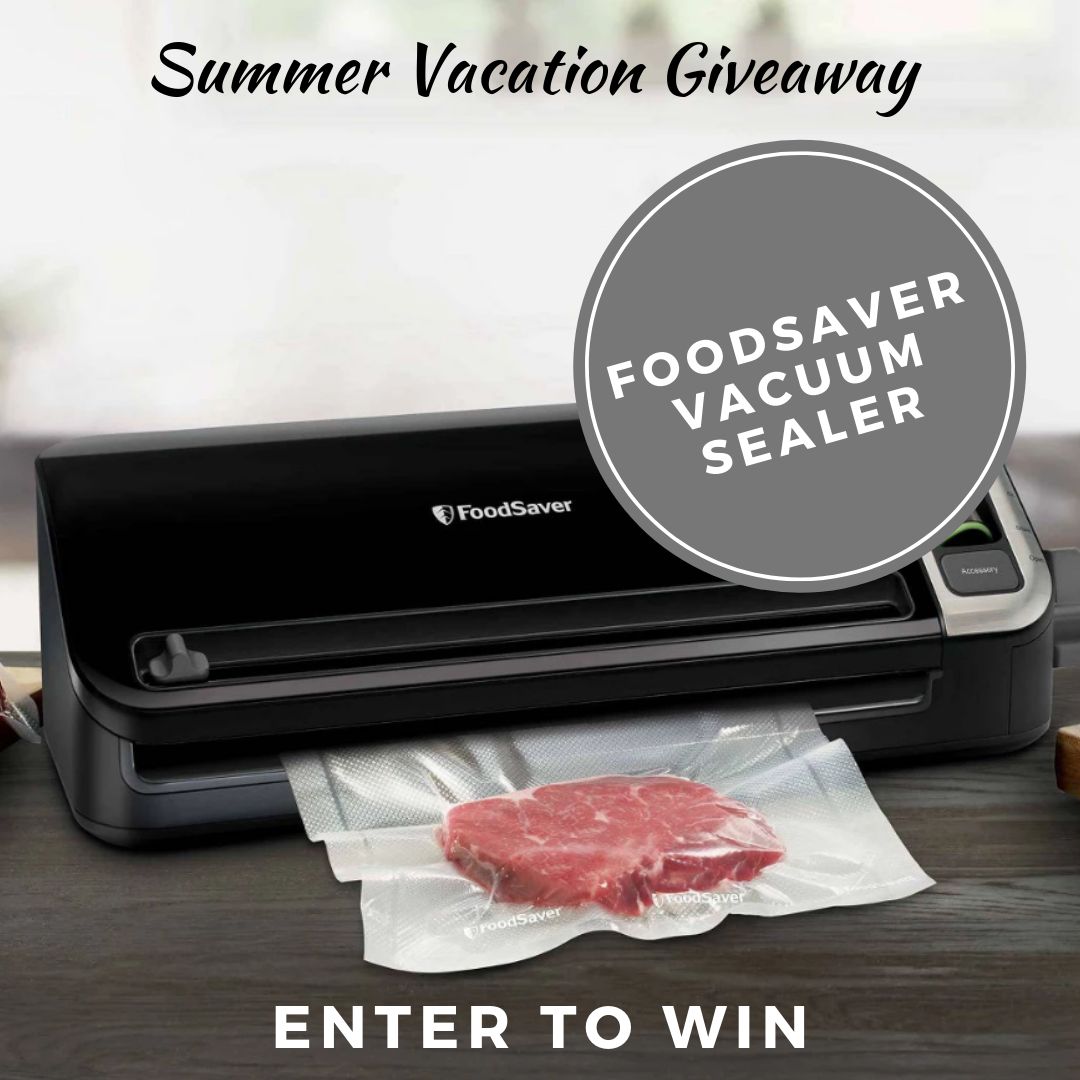 All week we are having awesome giveaways to get you ready for summer!  While most of the prizes so far have been in line with vacation and relaxing, I thought today we would go with a crucial small appliance for helping you save money in the summer!
The number one way to save on produce is to buy it in season and stock up!  Summer is when most items are in season, so this is the perfect time to get a vacuum sealer and go crazy putting up fresh vegetables and fruit (and meat).  My general rule of thumb is that items can only be stored in ziploc bags for up to 6 weeks, so if you plan to store items longer it's time to switch!
Today we're giving away a FoodSaver Vacuum Sealer.  These retail around $130-$150 but honestly are well worth it to not lose food to freezer burn.
Want to get started putting up veggies?  Here's a quick handy guide and printable to help you prep your food.
Enter to Win
All week I'm giving away fun prizes to help you get in the mood for summer! Come back tomorrow to enter the next giveaway. I'll announce all winners on Memorial Day!