This post may contain affiliate links. Read our disclosure here.
Are you on Keto and missing your favorite fast food?
You try to stay away from fast food restaurants on the Keto diet, but it's almost impossible to avoid it completely. Whether it's because you're traveling or just had a crazy day and don't have the energy to make dinner, fast food is convenient and easy.
It can be overwhelming to try to think of Keto fast food options—buns and fries are definitely not keto-friendly. And when you need the convenience of fast food, the last thing you want to do is try to research what you can and can't eat.
Don't worry, though, because there are lots of ways to eat keto while eating fast food. Today I'm going to share my favorite keto fast food options from restaurants that you've probably stepped foot in at least somewhat recently!
Hint: For any salads, always nix the croutons or other crunchy additions. Plus, ranch dressing is your safest bet for low carb.
20 Keto Fast Food Options
Note: Some of these options may not be enough to fill you up if you're really hungry, so you might need to order a double portion.  Or order a basic side salad if you have a few extra carbs for the day.
Order the 8-piece grilled nuggets and a side salad with ranch dressing (avoid the topping):  6 net carbs
Order the 10-ct. traditional wings w/ no sauce and celery with ranch dip: 3 net carbs
Order the Bacon Ranch Grilled Chicken Salad: 4 net carbs
Order the Double Baconator (no bun, no ketchup): 3 net carbs 
Order the Bacon & Cheese Whopper (no bun, no ketchup): 3 net carbs

Order the Bunless Ultimate Cheeseburger: 2 net carbs
Order the steak salad with banana peppers, green peppers, avocado, cheese, and bacon with the Chipotle Southwest sauce: 10 net carbs
Order the Ultimate Ham BLT Unwich: 4 net carbs
Order the Power Bowl with extra fire grilled chicken, avocado ranch sauce, romaine lettuce, extra guacamole, pico de gallo, and extra cheese: 5 net carbs
Order a Loaded Italian Sub (no roll, no tomatoes) on shredded lettuce with ranch dressing: 8 net carbs
Order a grain freedom bowl; comes with lettuce, chicken, guacamole, sour cream, and salsa: 12 net carbs
Order 2 bunless Chili Cheese Coneys with bacon and jalapenos added: 8 net carbs
Order the Green Goddess Cobb Salad with chicken (no onions, no tomatoes): 7 net carbs
Order the Bacon and Gruyere Sous Vide Egg Bites with black coffee and a shot of heavy cream: 10 net carbs
Order the All You Can Meat Croissant (don't eat the bread!): 4 net carbs
Order the 2/3 lb. Monster Thickburger with no bun, ketchup, or sauce: 2 net carbs
Order a grilled chicken breast, drumstick, and thigh with a side of green beans: 2 net carbs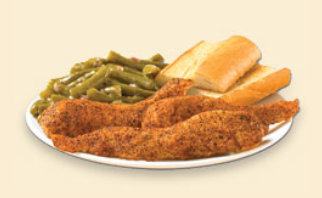 Order the 5-piece Handcrafted Blackened Chicken Tenders and green beans: 8 net carbs
Order a large New York Steamer sub in a bowl (no bread) with lettuce and Italian salad dressing: 9 net carbs
Order a Bacon Double Cheeseburger with mayo and jalapenos in a bowl: 2 net carbs
If you're doing keto, what do you eat at fast food restaurants? Tell us in the comments!