This post may contain affiliate links. Read our disclosure here.
This is my take on a classic recipe: it's broken up to be easy to serve individually! The recipe is already super easy, so it's a win-win.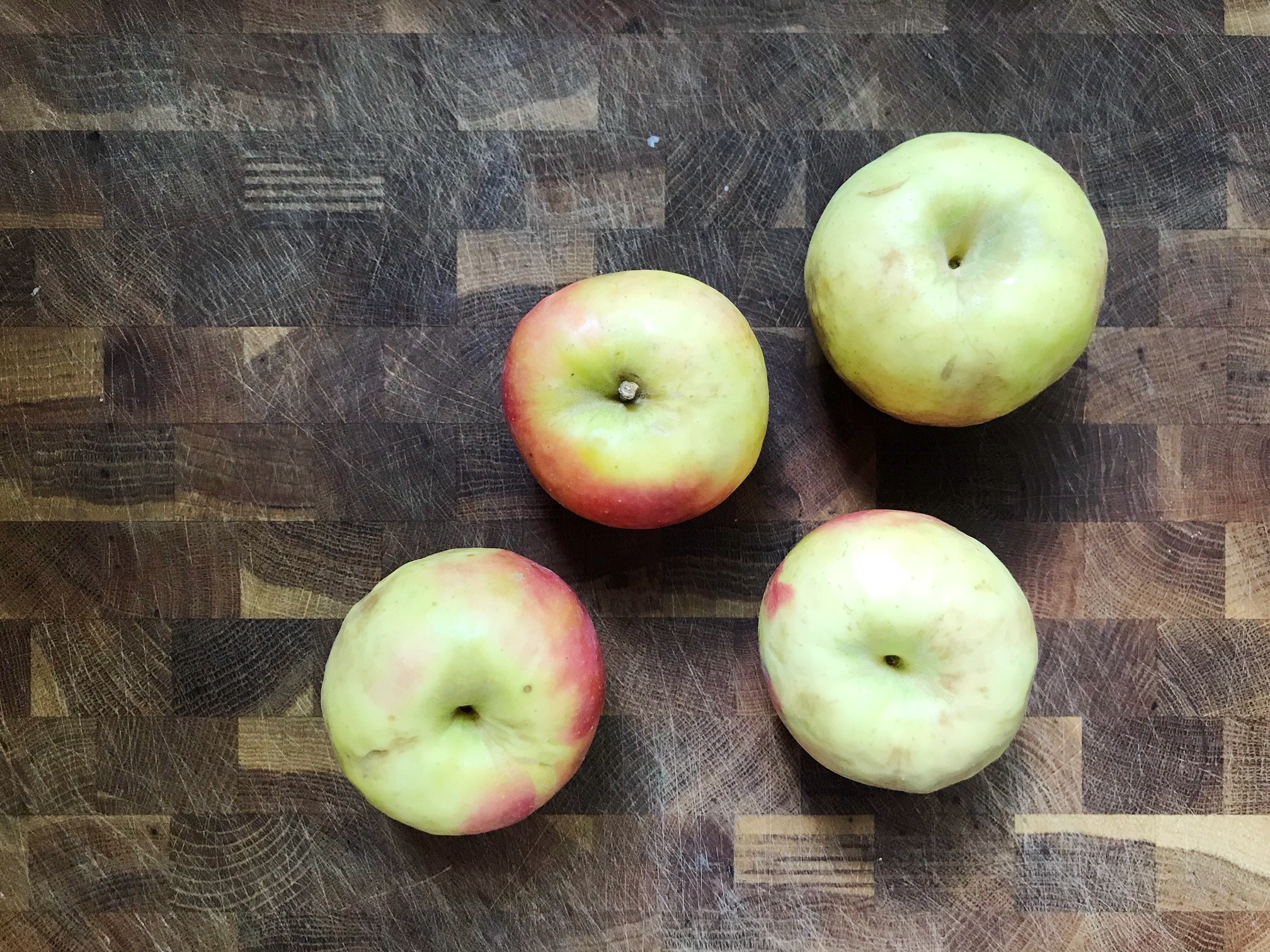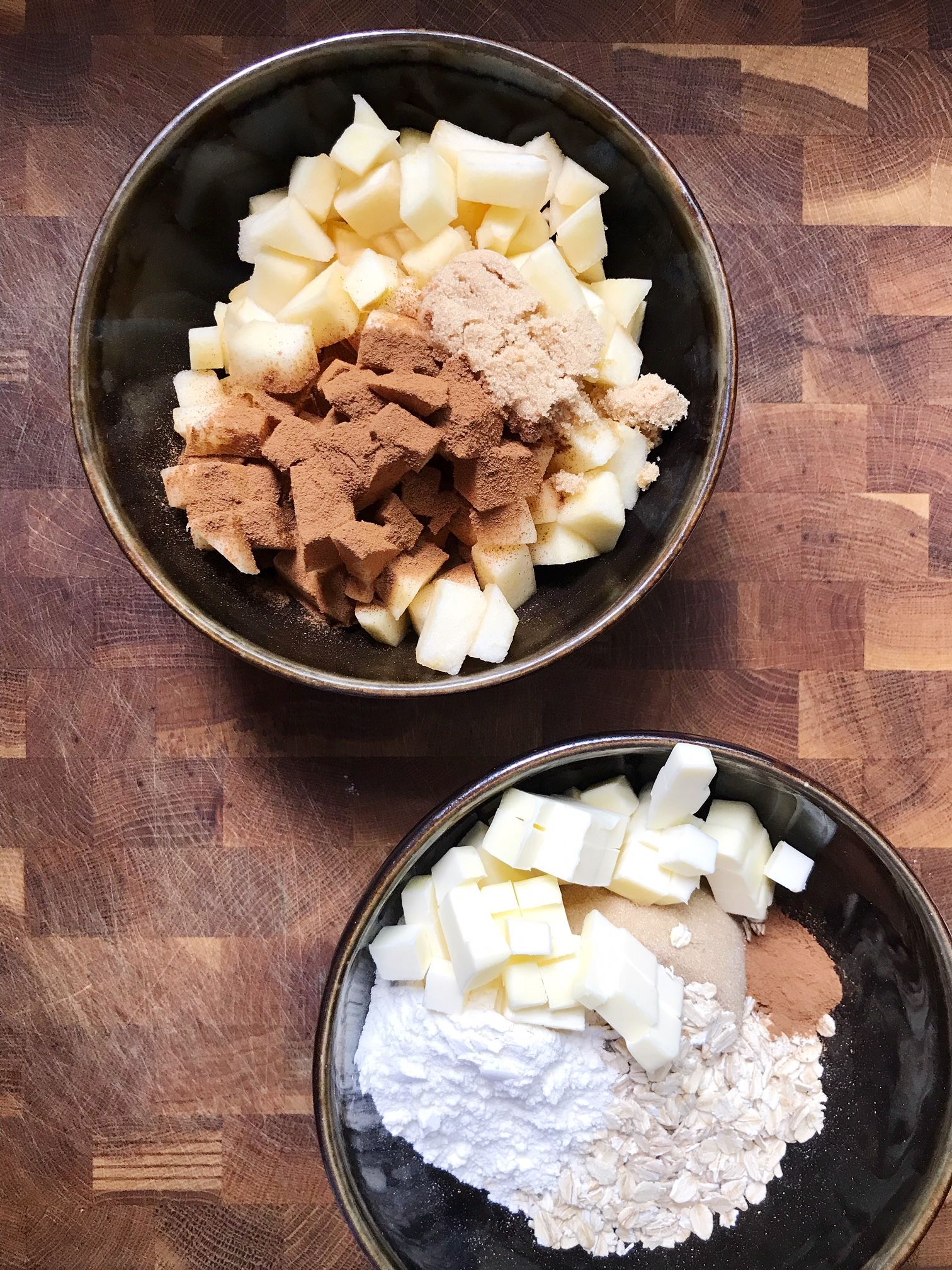 Also, you really can't mess this up and you can change things up to make it your own (it'd be delicious with nuts or with pears or sweet potatoes).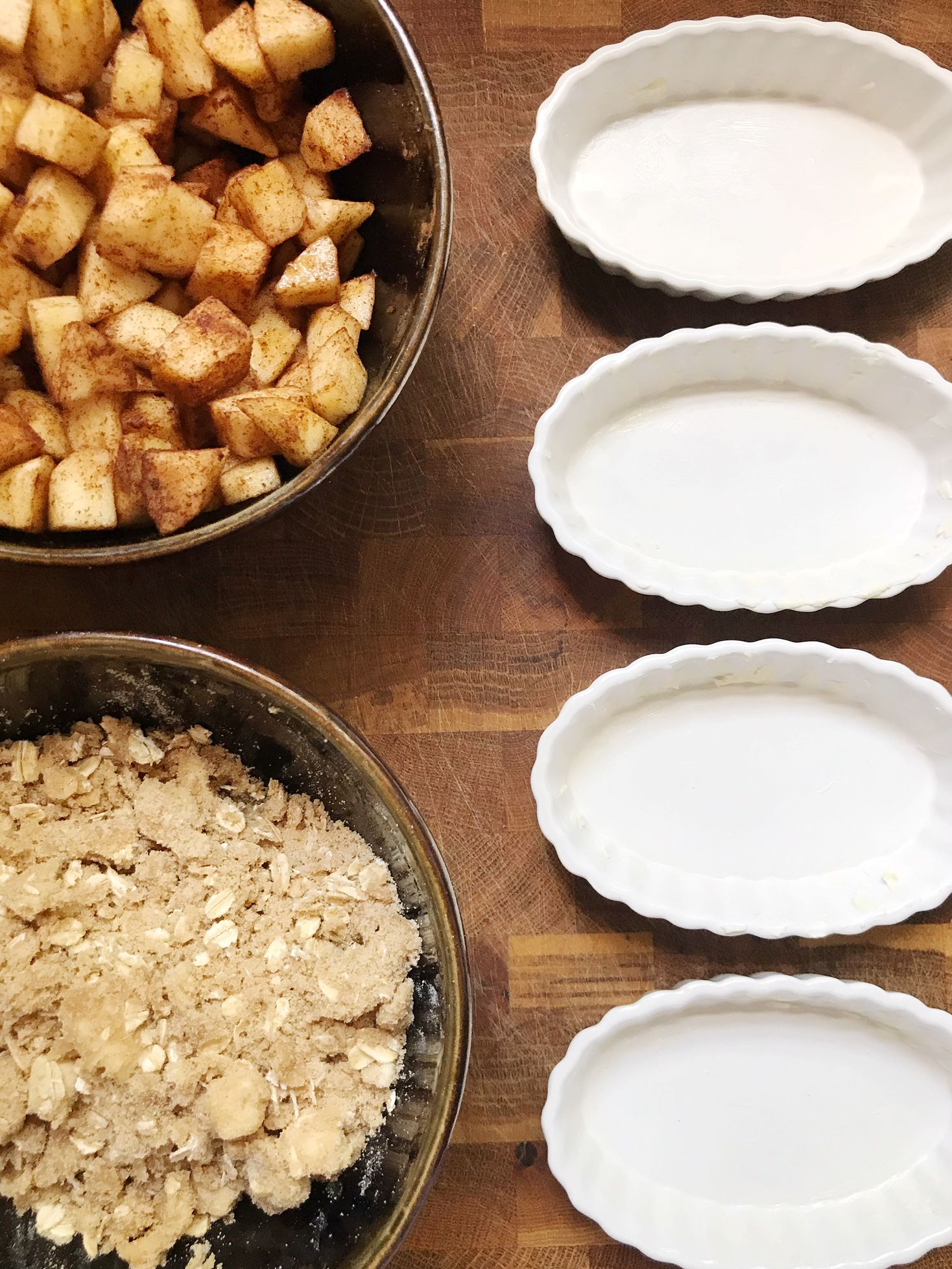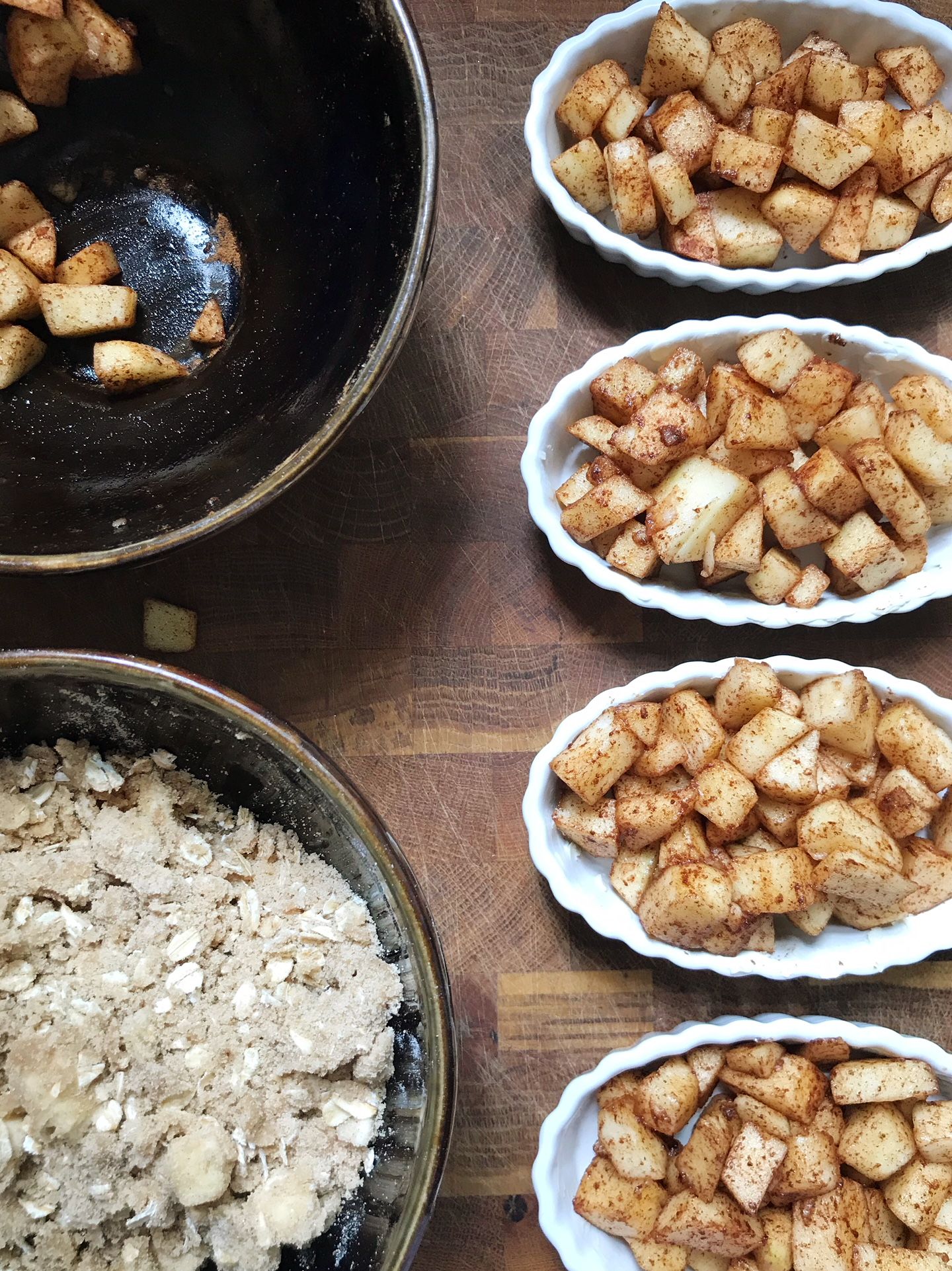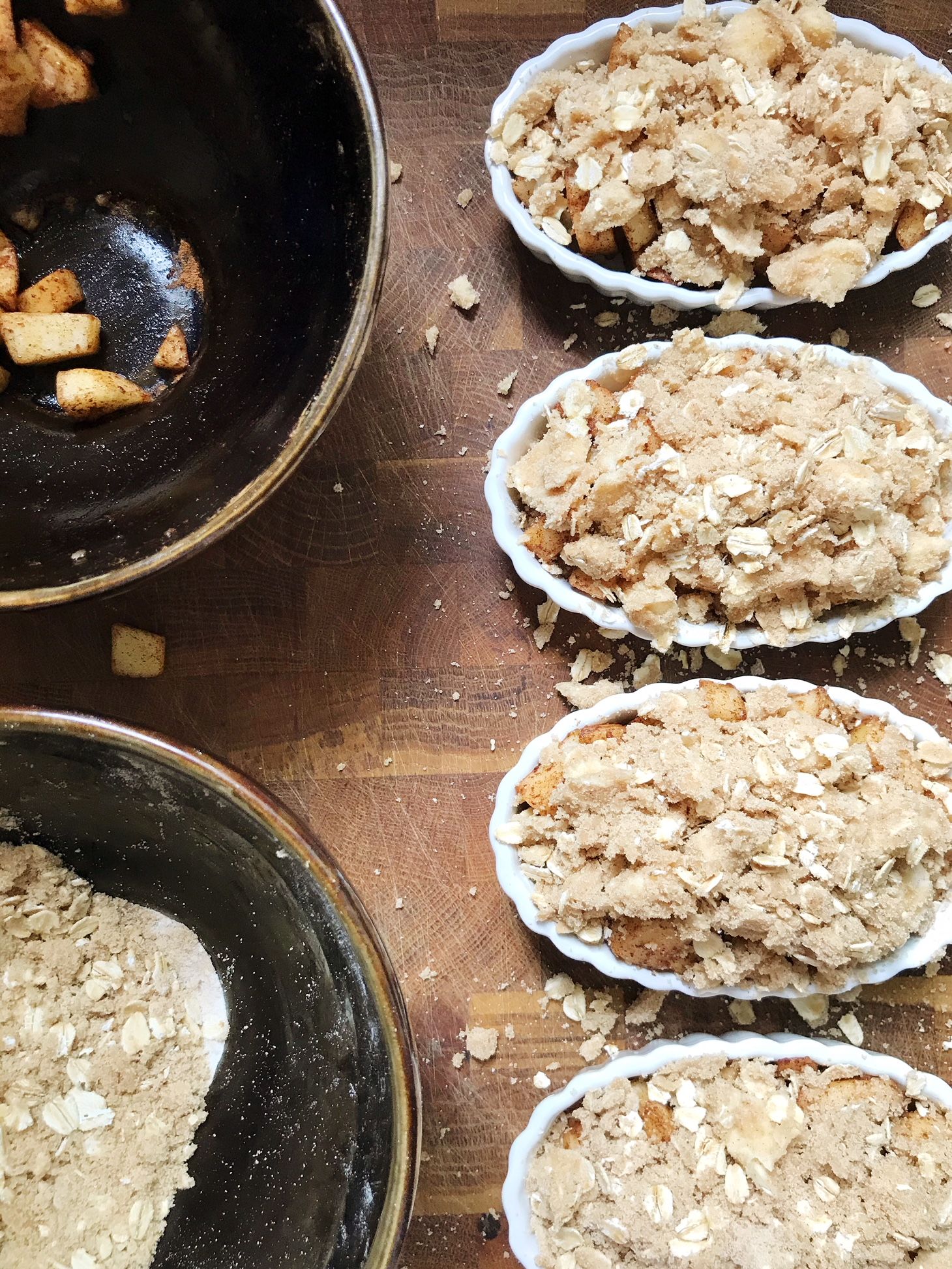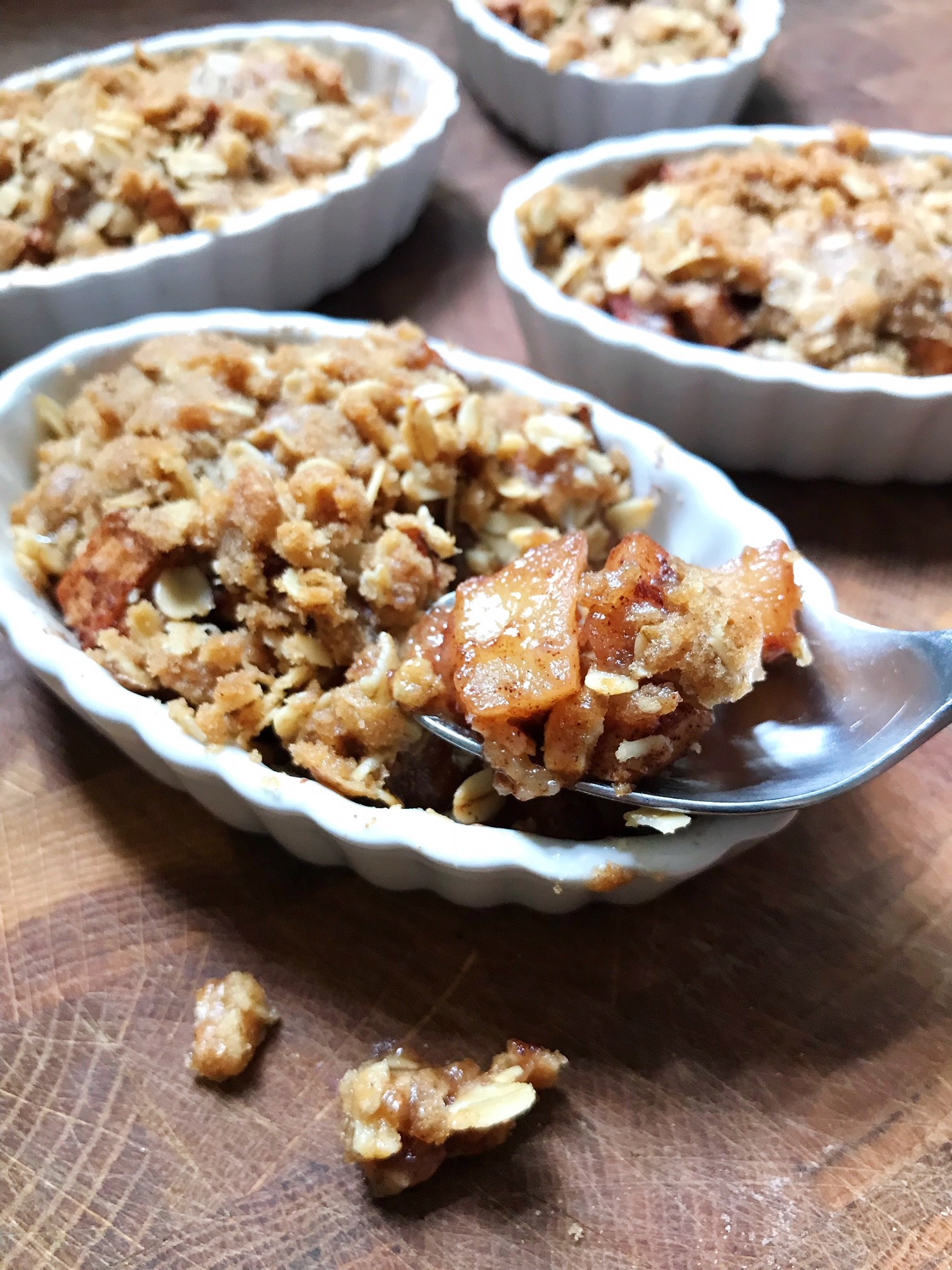 Ingredients
for the filling
2 cups peeled and diced apples (about 3 small apples)
1 tbsp brown sugar
1 tsp ground cinnamon
for the topping
1/2 cup packed brown sugar
1/2 cup old-fashioned oats
1/4 cup all-purpose flour
1/2 tsp ground cinnamon
1 pinch of salt
4 tbsp unsalted butter, diced and cold
Directions
Preheat oven to 350 degrees. Butter four individual ramekins and set aside.
In a medium bowl, combine the apples, 1 tbsp brown sugar, and 1 tsp ground cinnamon. Toss to make sure the apples are coated.
In another medium bowl, combine the 1/2 cup brown sugar, oats, flour 1/2 tsp ground cinnamon, salt, and butter. Using your hands or a pastry cutter, crumble everything together until the butter is the size of peas.
Divide the apple mixture into the ramekins and add a generous amount of the butter mixture over the top of the apples.
Place the ramekins on a cookie sheet and bake for 30-35 minutes until bubbly and golden brown.
Serve warm with a scoop of ice cream (optional).
Created by SouthernSavers.com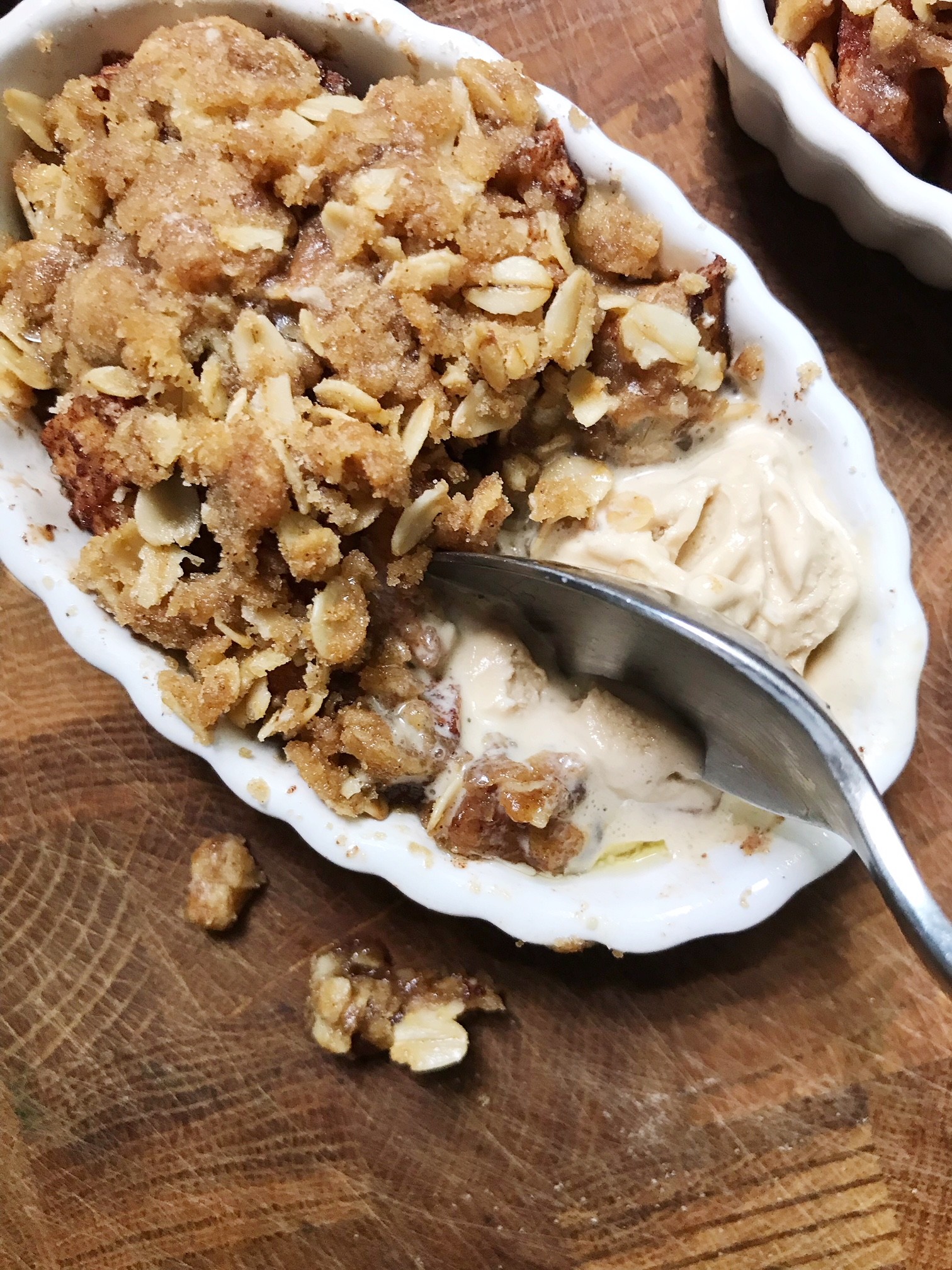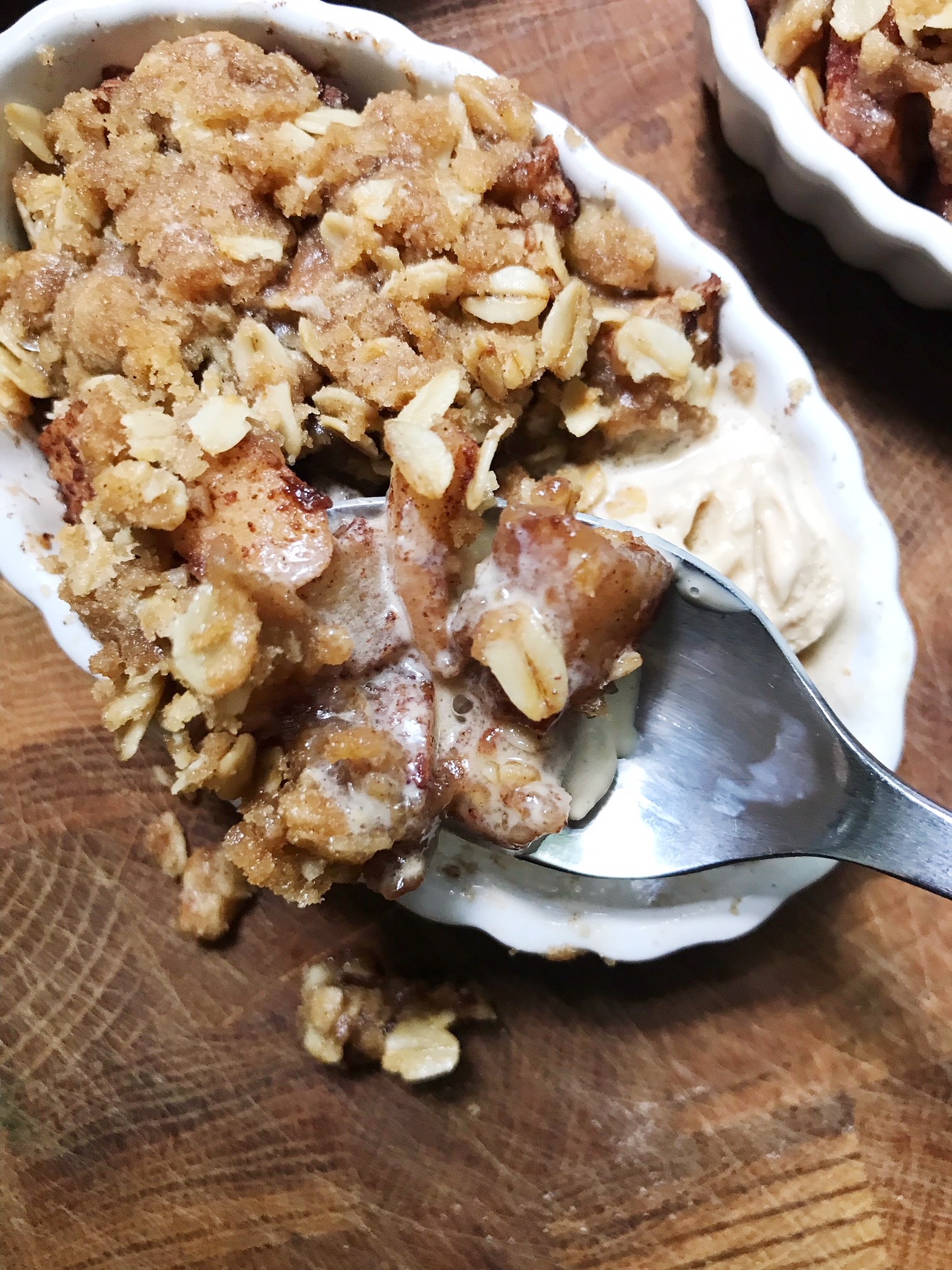 See more frugal recipes!