This post may contain affiliate links. Read our disclosure here.
Note: Many products on Amazon are currently out of stock, but for a lot of products you can order now and it will be shipped when it's restocked.
Though Amazon offers lots of coupons on all kinds of products, sorting through them all can feel overwhelming (and sometimes just a big waste of time), so I've gone through and picked out some of the highest savings and best deals.
Tip: Most prices are with "Subscribe & Save" selected. Go ahead and subscribe selecting the next order 3-6 months away and then you can manage your subscriptions and cancel when you packages arrive. You will not get the same price or the coupon on the second order… so you are going to want to cancel later.
Amazon Coupons Deals:

Capri Sun, 10 Pouches, Pack of 4 $7.55

Larabar Peanut Butter Cookie Bars, 10 ct. $7.55


Muscle Milk Protein Shakes, 12 ct. $20.37
-$12 off Amazon Coupon
Makes it $8.37



IZZE Sparkling Juice, 24 pk. $12.32
-$4.50 off Amazon Coupon
Makes it $7.82



Blue Buffalo Health Bars Dog Treats $11.68
-20% off Amazon Coupon
Makes it $9.34



Duracell CopperTop 9V Batteries, 4 ct. $13.98
-15% off Amazon Coupon
Makes it $11.88



Suave Men Body Wash, 15 oz $1.60



Glad Tall Kitchen Bags, 13 gal., 110 ct. $14.68
-30% off Amazon Coupon
Makes it $10.27


BIC Flex 4 Razor, 1 Handle + 4 Cartridges $4.74


Flex-All Max Strength Cream $5.09


Lavazza Whole Bean Coffee Blend, 12 oz $8.49
-25% off Amazon Coupon
Makes it $6.36



Baker's Imitation Vanilla Flavor, 8 oz 83¢

Better Body Foods Organic Chia Seeds, 2 lb $5.84


Arm & Hammer Spinbrush $2.97 (reg. $8.99)

Tom's of Main Men's Deodorant, 3-Pack $6.87


Eukanuba Healthy Extras Dog Treats $4.45
-30% off Amazon Coupon
Makes it $3.11



Stayfree Maxi Overnight Pads, 28 ct. $4.22

Feline Greenies SmartBites $2.11
-30% off Amazon Coupon
Makes it $1.47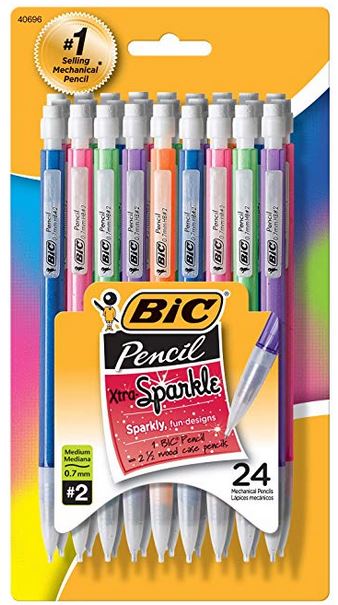 BIC Xtra Sparkle Mechanical Pencils, 24 ct. $4.44


Colgate Toothbrushes, 12 ct. $6.93
Makes it 57¢ each

Prime Pantry Deals:
These are great deals, but will only ship with a Prime Pantry order of $35 or more.

Note: Prime Pantry seems to not have any stock right now, but check back later to see if they've updated their site.
Note: Prices on Amazon may change at any time.
See more Amazon deals!