This post may contain affiliate links. Read our disclosure here.
Though Amazon offers lots of coupons on all kinds of products, sorting through them all can feel overwhelming (and sometimes just a big waste of time), so I've gone through and picked out some of the highest savings and best deals.
Tip: Most prices are with "Subscribe & Save" selected. Go ahead and subscribe selecting the next order 3-6 months away and then you can manage your subscriptions and cancel when you packages arrive. You will not get the same price or the coupon on the second order… so you are going to want to cancel later.
Amazon Coupons Deals:
$5 Off $20 Select Personal Care Purchase
Listerine, CeraVe, Playtex & More

$15 Off $50 Select Household Purchase
Glad, Ziploc & More


Softsoap Liquid Hand Soap, 6-Pack $5.88

Scotch-Brite Non-Scratch Sponges, 9 ct. $6.57
-70¢ off Amazon Coupon
Makes it $5.87

Tide PODS Laundry Pacs, 61 ct. $17.92
-20% off Amazon Coupon
Makes it $14.33

Lavazza Classico Coffee K-Cups, 16 ct. $10.45
-25% off Amazon Coupon
Makes it $7.83



Sheba Perfect Portions, 48 servings $18.96
-$5 off Amazon Coupon
Makes it $13.96

Face Masks, 50 ct. $26.95


Bounce Fabric Softener Sheets, Free & Gentle, 240 ct. $8.94
-$3 off Amazon Coupon
Makes it $5.94

Planters Cocktail Peanuts, 2 lb $5.34

Frank's RedHot Sauce, 5 oz $1.40

GoGo squeeZ Applesauce, 12 ct. $5.98

Icy Hot Extra Strength Patches, 5 ct. $5.58


Better Body Foods Organic Chia Seeds, 2 lb $6.87


Feline Greenies SmartBites $2.34

Greenies Pill Pockets for Dogs $7.98
-$2 off Amazon Coupon
Makes it $5.98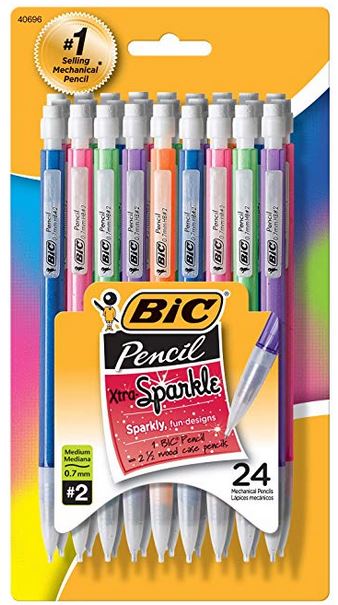 BIC Xtra Sparkle Mechanical Pencils, 24 ct. $3.78

Prime Pantry Deals:
Prime Pantry will only ship with an order of $35 or more.



Cheez-It Variety Pack $3.62
-20% off Amazon Coupon
Makes it $2.89



Tide Detergent, 46 oz $6.89
-$2 off Amazon Coupon
Makes it $4.89



OXY Acne Medication Face Wash $5.49
-30% off Amazon Coupon
Makes it $3.84
Note: Prices on Amazon may change at any time.
See more Amazon deals!