This post may contain affiliate links. Read our disclosure here.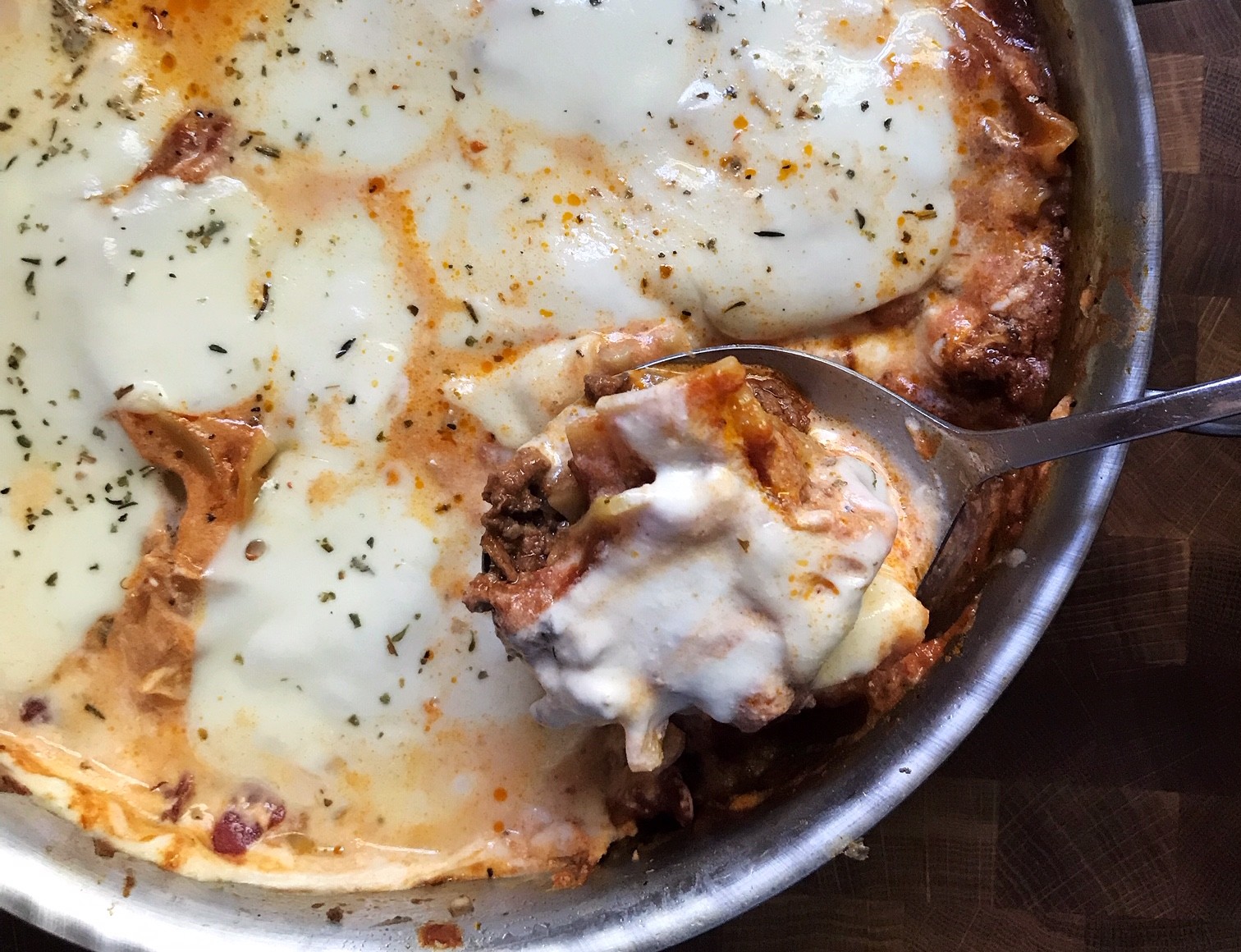 Here's the thing about most homemade lasagnas: it takes a long time and you go through a lot of dishes and effort to get that loved meal on the table.
This skillet lasagna recipe only uses one dish and it's ready in 30 minutes (plus, you don't have to use the oven). Win!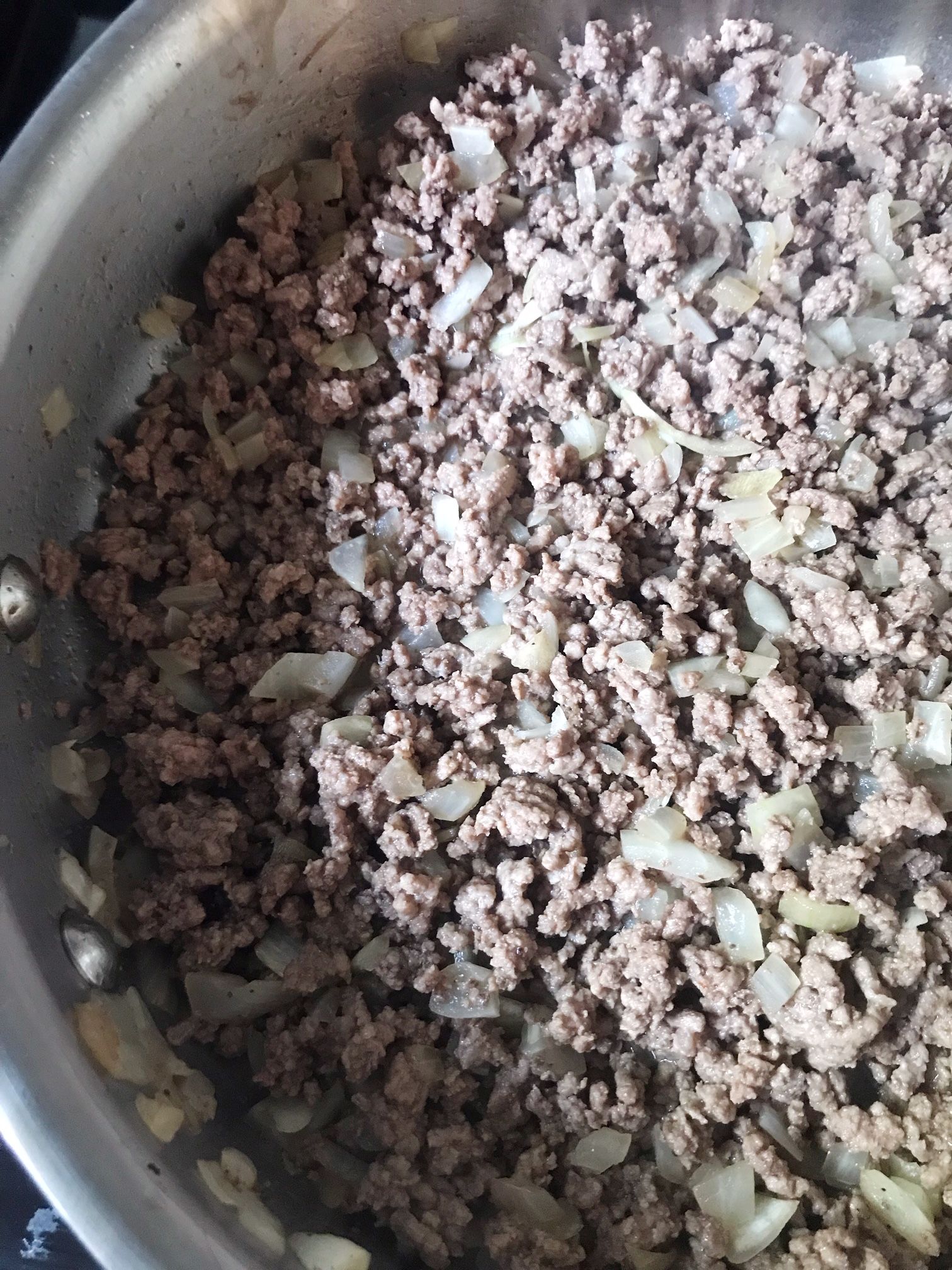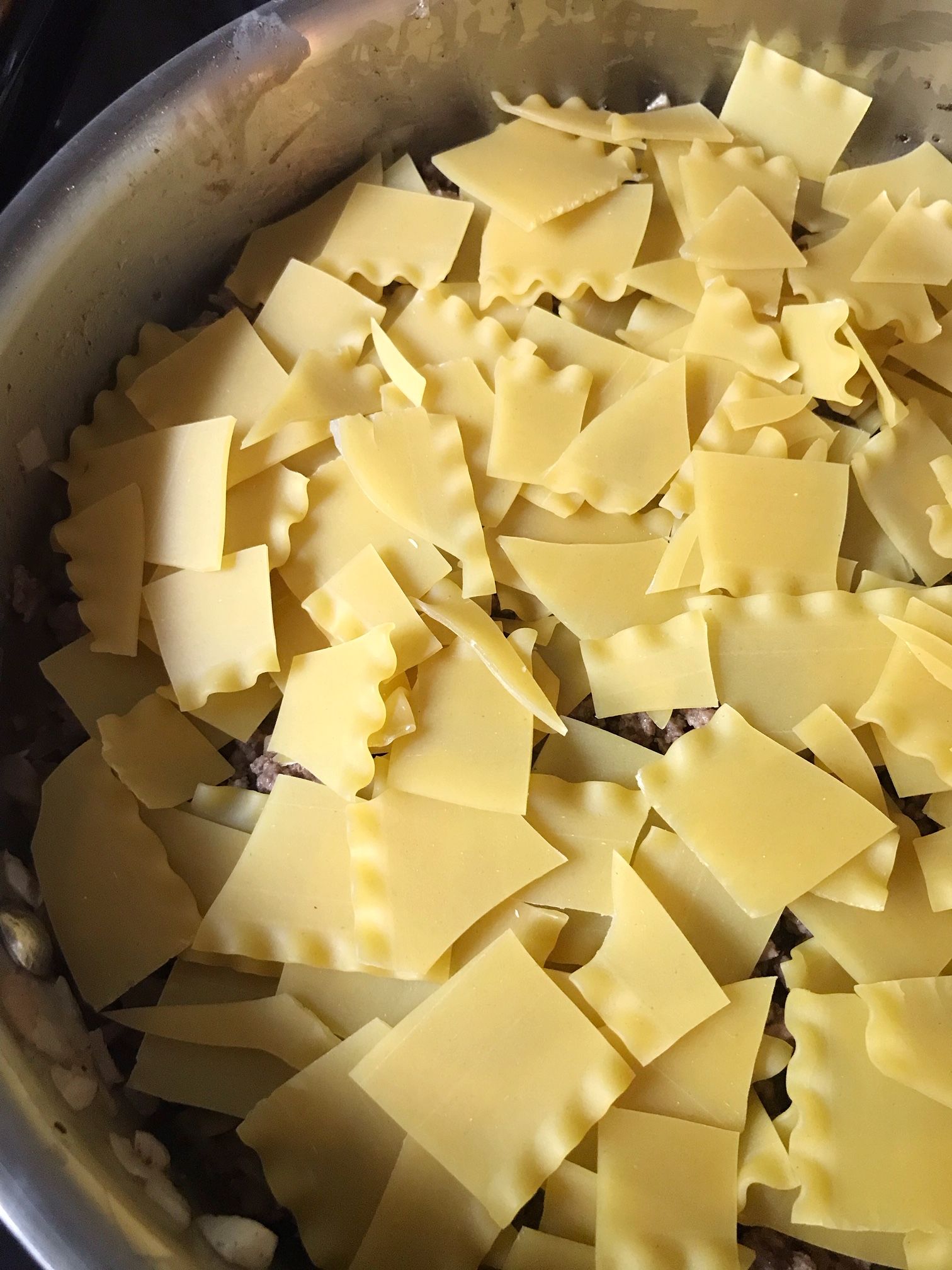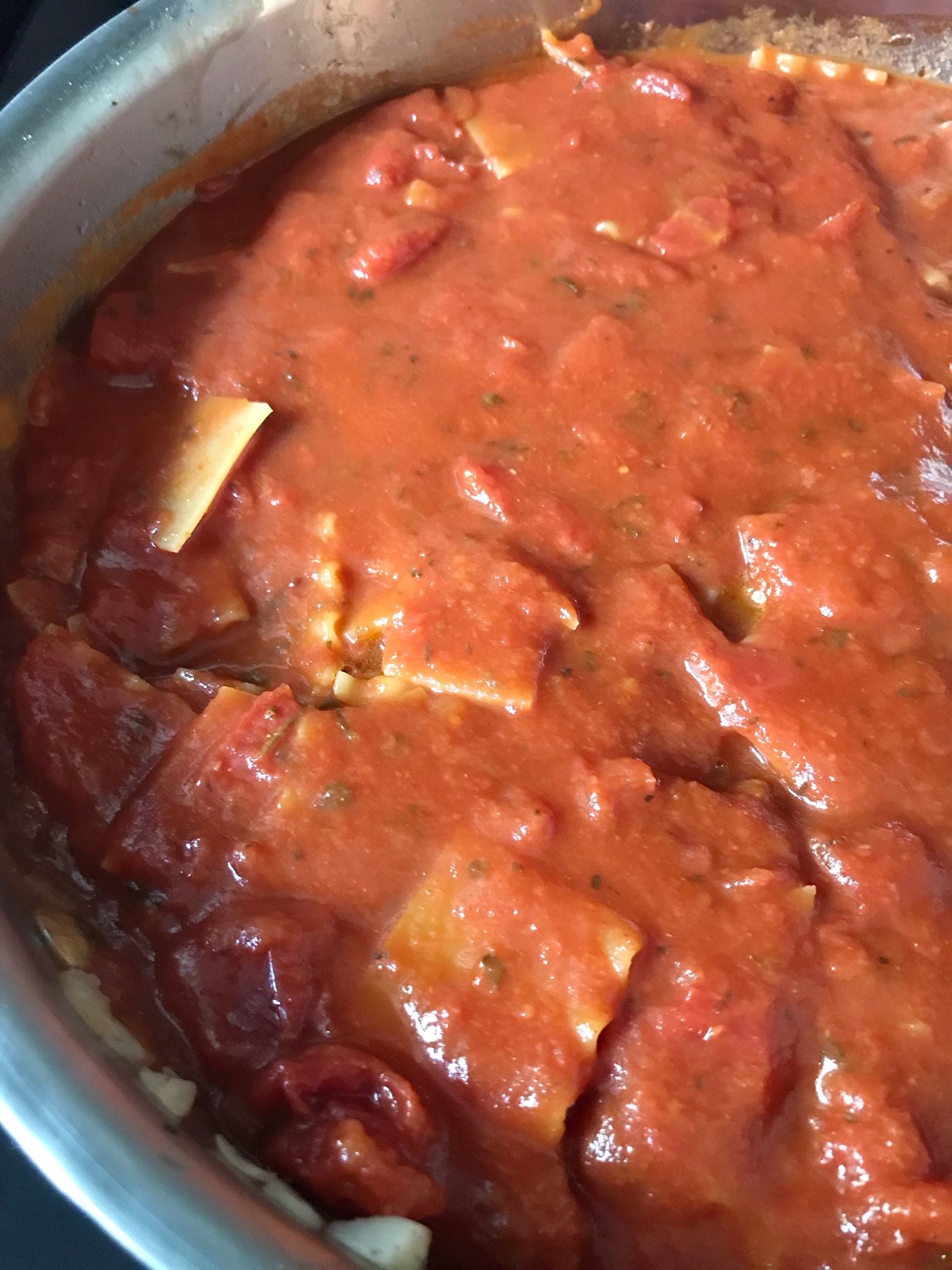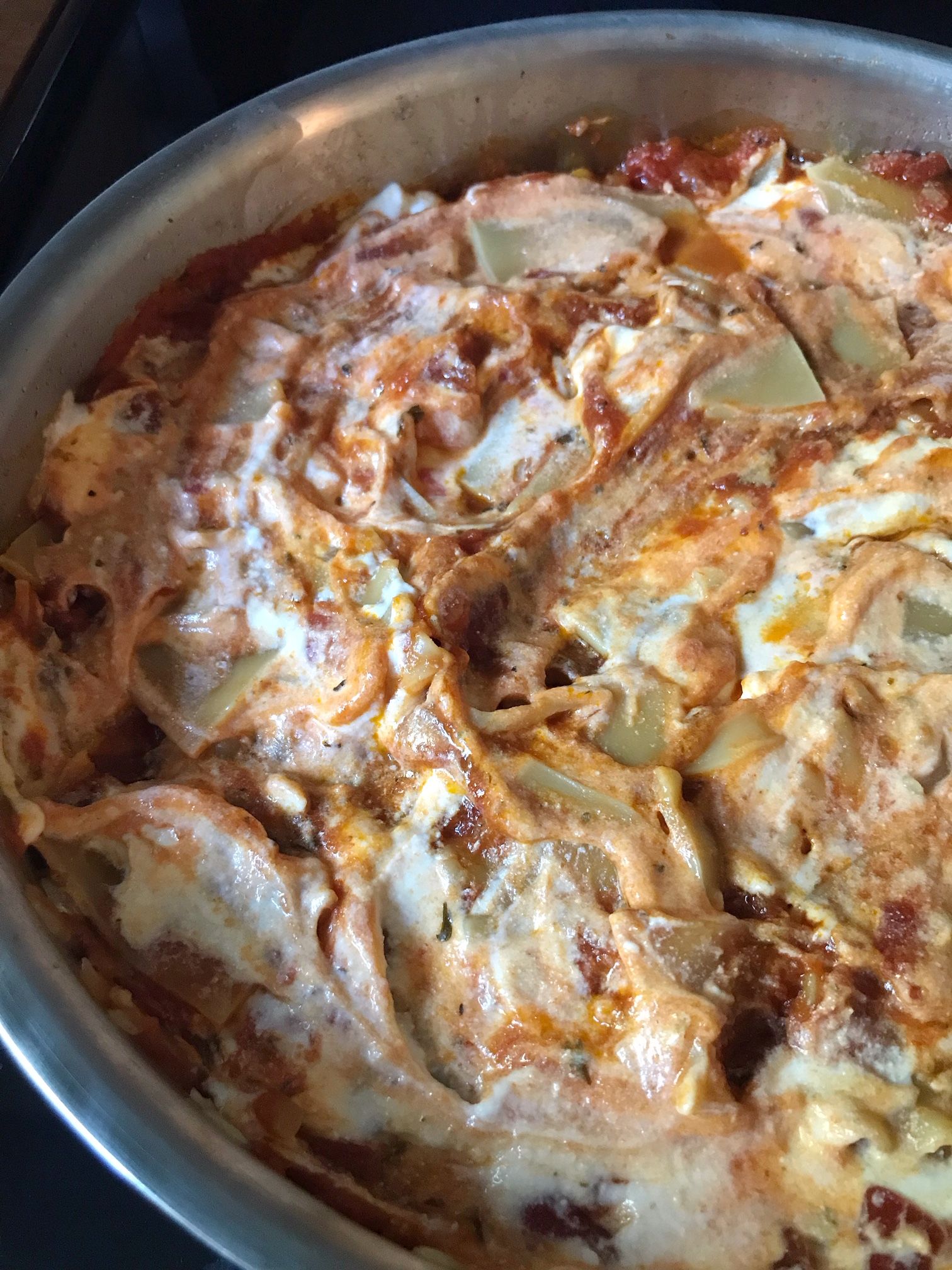 Ingredients
2 tbsp olive oil
1 small onion, diced
1 lb ground beef
salt and pepper to taste
8 oz lasagna noodles (about 1/2 a package), broken into 1" pieces
1 jar pasta sauce, 24 oz
1/2 cup water
1/2 cup ricotta cheese
8 oz mozzarella cheese
Directions
In a skillet over medium heat, add the oil and onions and cook until slightly soft, about 3 minutes.
Add the ground beef and salt and pepper and cook until all the way browned. Spoon out any excess grease if necessary.
Add the lasagna noodles in an even layer on top of the ground beef mixture.
Pour the pasta sauce and the water over the pasta and give the pan a shake to make sure the liquid gets down around the noodles and the ground beef.
Reduce the heat to medium low, cover and let cook until the noodles are tender, about 20 minutes.
Uncover and add the ricotta cheese in dollops around the pan. Spread it evenly over the top.
Add the mozzarella cheese on top and cover until the cheese is melted, about 5 minutes.
Created by SouthernSavers.com
See more frugal recipes!