This post may contain affiliate links. Read our disclosure here.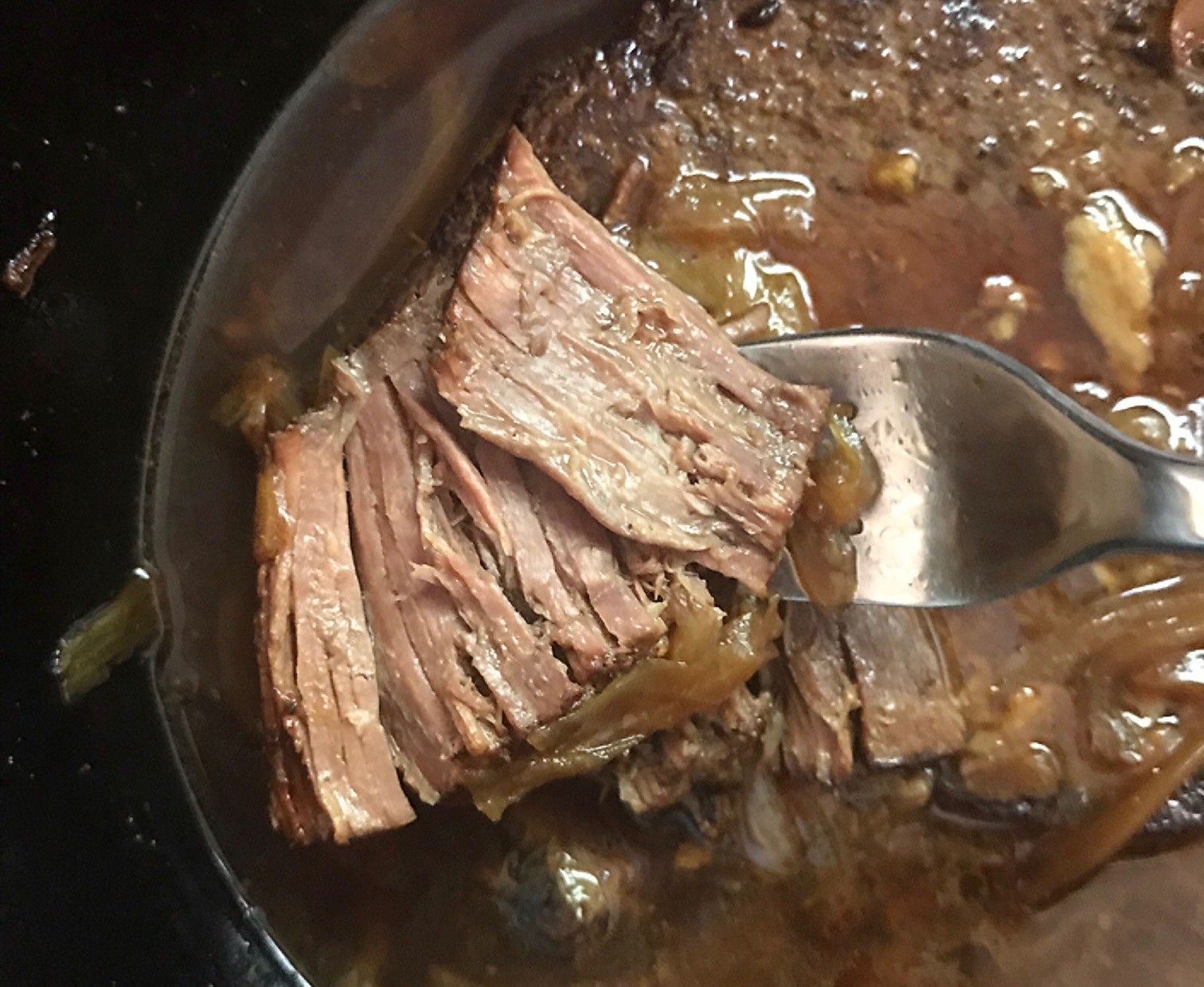 Slow cooker meals are the best for weeknights! This honey soy roast recipe is no exception: it's super flavorful and turns an inexpensive cut of meat into a delicious meal.
A few notes: I like to brown my meat before I put it into the slow cooker. It gives the meat (and also the gravy) a much deeper flavor. You'll also notice in the pictures that I like to cook my onions before putting them in as well. This is totally optional. I've just found sometimes when I add raw onions to a slow cooker it gives my meal a bright, almost metallic taste. Again, that is totally optional.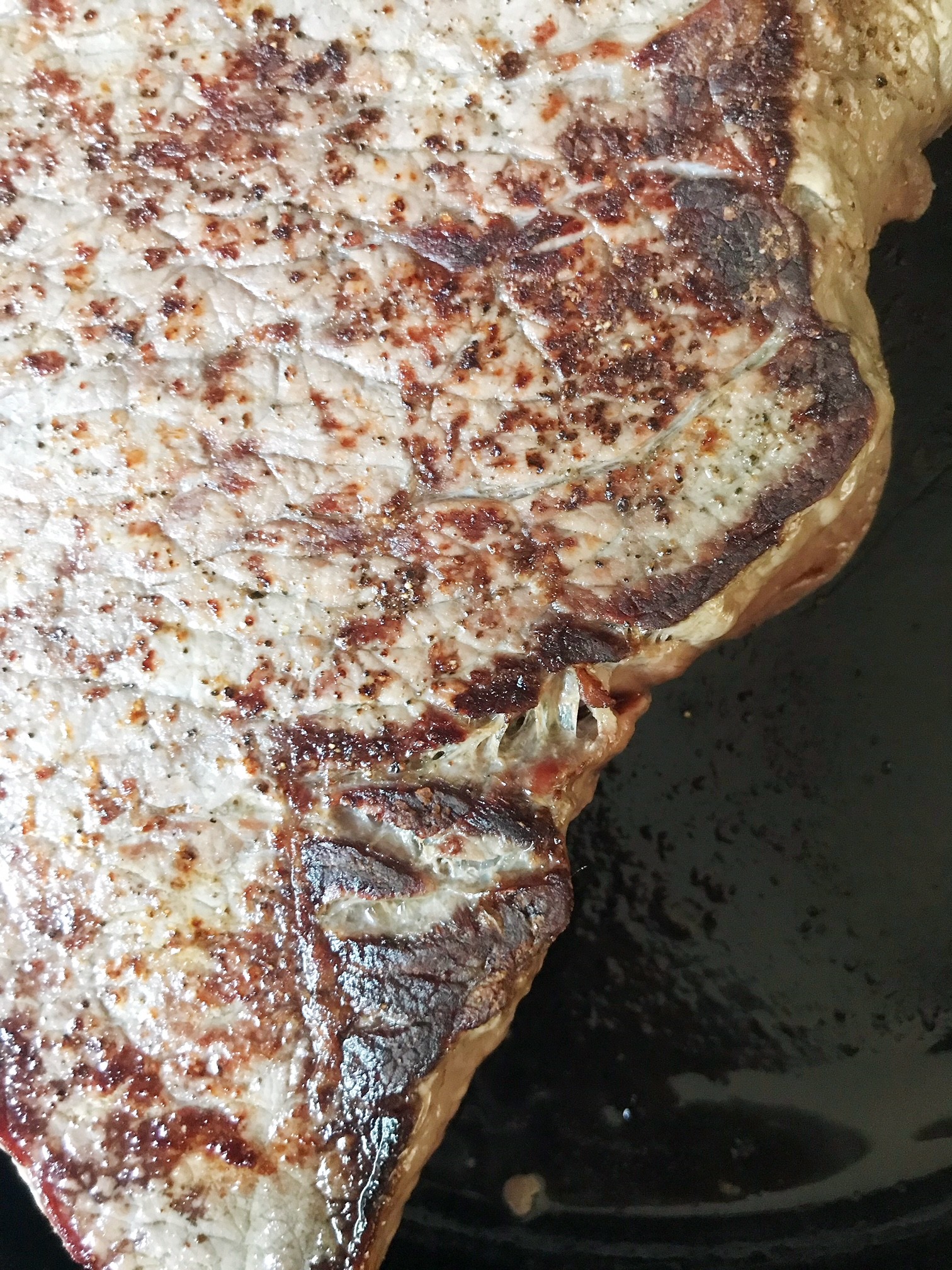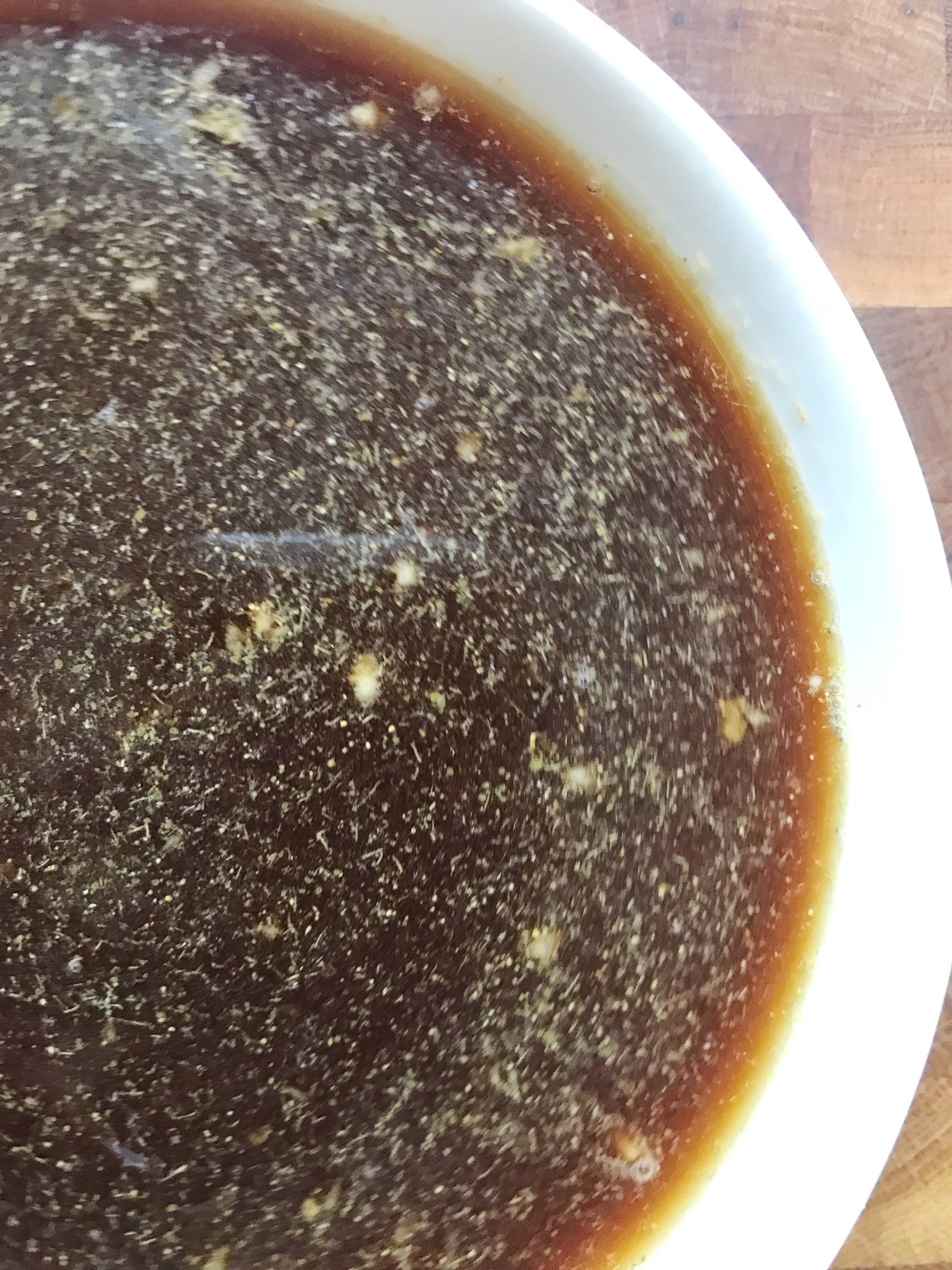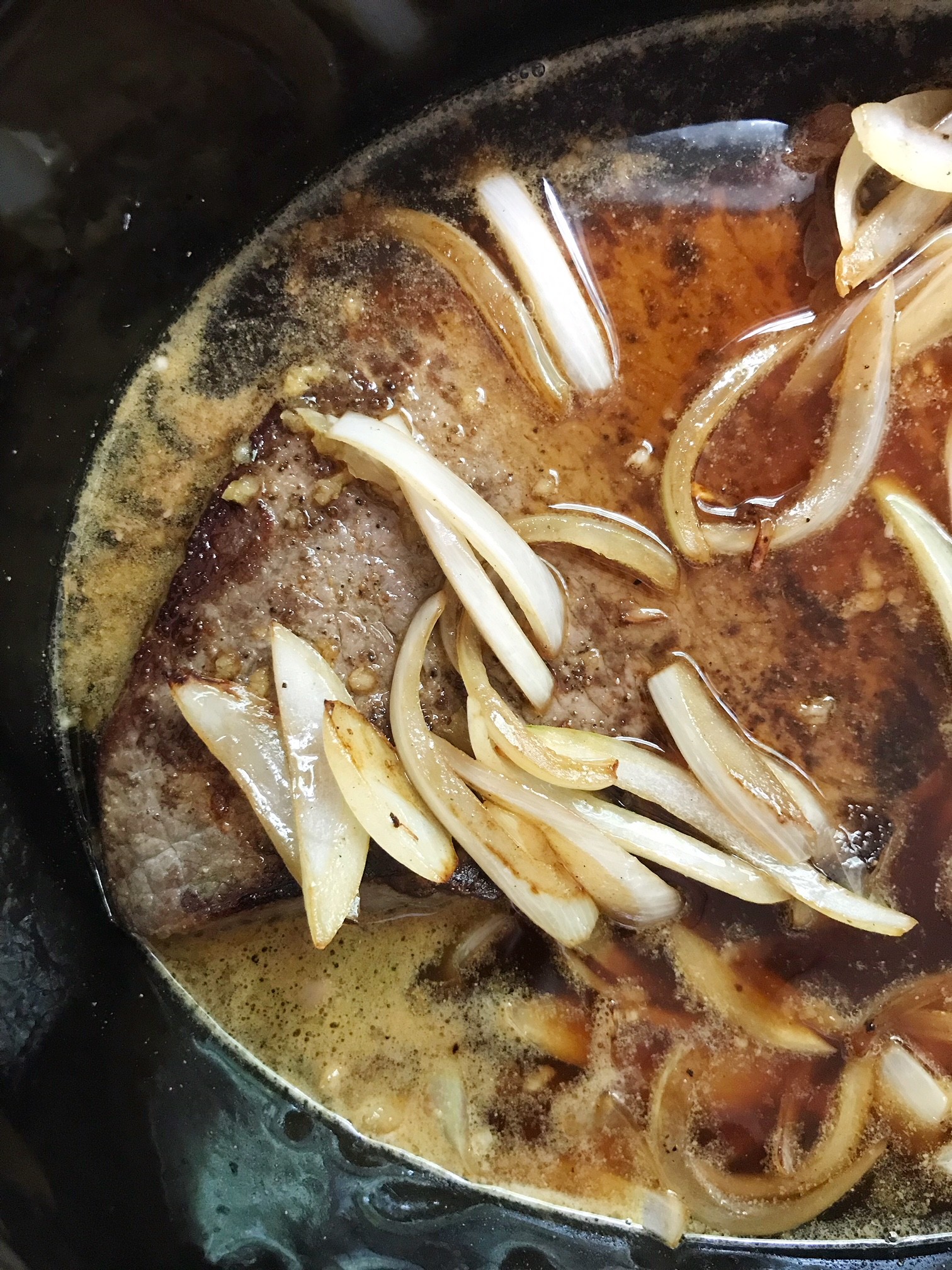 Slow Cooker Honey Soy Roast
Ingredients
3-4 lb boneless chuck roast
salt and pepper
2 tbsp cooking oil
1 1/2 cup water
1/2 cup soy sauce
1/4 cup honey
3 tbsp apple cider vinegar
4 garlic cloves, minced
1 tsp ground ginger
1/2 tsp ground mustard
1 onion, sliced
2 tbsp cornstarch
1/4 cup cold water
Directions
Season the roast with salt and pepper (keep in mind that you'll be using soy sauce in the sauce, which is pretty salty by itself, so don't go overboard in seasoning the meat).
In a skillet over high heat, add the oil. Add the meat to the pan and brown all sides (about 7 minutes in total).
Add the meat to the slow cooker.
In a medium bowl, mix together the water, soy sauce, honey, apple cider vinegar, garlic, ginger, and mustard. Pour on top of the meat. Top the meat with the sliced onion.
Cook on low for 8 to 9 hours or on high for 6. In the last 30 minutes of cooking, mix together the cornstarch and water. Add to the slow cooker, stir, and allow the sauce to thicken.
Serve with rice, roasted potatoes, or sauteed vegetables.
Created by SouthernSavers.com
See more frugal recipes!