This post may contain affiliate links. Read our disclosure here.
Christmas is still a couple months away, but now is the time to start thinking about gifts and how you will pay for them. While Christmas is usually a time of big spending for many people, it's not something that comes as a surprise, like an unexpected illness or car trouble. It actually happens on the same day every year!
If you approach Christmas with intention, you can make choices throughout the year that will make sure Christmas doesn't cause you to have to use a credit card or deplete your savings. Here's how to budget for Christmas gifts and stay organized!
How to Budget for Christmas Gifts
You'll sense a theme about these tips: they all require you to be a bit organized. But don't worry if you don't have a type-A personality. I've created some resources for you or you can do something as easy as keeping a note on your phone!
Keep track of past purchases
Every year, keep a list of what you got for everyone that year so you can reference it in the future. It will not only keep you from repeating gifts, but it may inspire you for future purchases.
Keep track of future ideas
Along the same lines, if you think of something or see something that you think someone you buy for might enjoy as a gift, keep track of it somewhere. This could be a note in your phone, a spreadsheet, or a printable. I always snap a picture because then I can find it later. You could also take a picture and e-mail it to yourself so you remember where it was, how much it cost, and who it was for.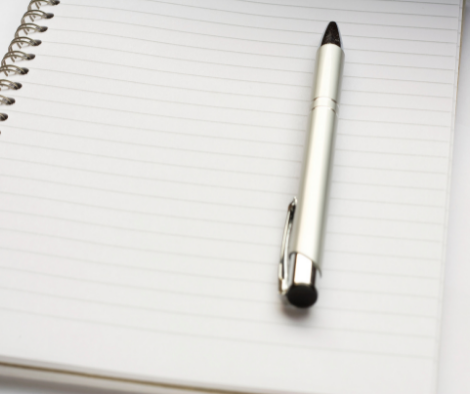 Keep Amazon wish lists for family members
For those in your immediate family, encourage them to keep or make for them an Amazon wish list. I have one for myself and each of my kids and add things throughout the year. This lets me keep up to date on how much things cost and it's also nice to have something to reference when Grandma asks what to get your kids! You can even add ideas for items that aren't on Amazon so you don't forget.
Keep a list at a price checking website

I love CamelCamelCamel. You can add alerts for Amazon items and they'll alert you whenever the item goes on sale or drops below a certain price.
Buy clearance items throughout the year
When you're at the store and see clearance items throughout the year, buy them and save them. Have a special part of the closet or attic where you keep these, and be sure to keep a list. For example, I recently found a Peppa Pig matching game on sale for $1 at Dollar General. We have several little friends and cousins who love Peppa Pig, so this will be a wonderful gift to give one of them.
Stay organized with what you've bought!
This is probably the most important tip. It doesn't matter how much you saved on that sweater for your sister if you forget you bought it. Whether it's a spreadsheet on your computer, a note on your phone, or a piece of paper you keep track of, staying organized will save you time and money. I created a customizable Christmas gifts spreadsheet that lets you keep track and also see how much you've spent.
Set a budget for each person
This will of course vary from family to family. But this is especially important if you have multiple kids! Parents want to be fair and sometimes when we shop early we don't think about how much we've already spent over time.  For example, I bought several gifts for my kids on Prime Day in June, but if I hadn't kept track I might go ahead and spend all the money I've allocated for them all over again. You can also budget for how much you'll spend on teacher gifts, Christmas pajamas, or other special Christmas activities.
Give homemade gifts

We have a whole repository of DIY Christmas gift ideas. Some of these are free; all of them are frugal!
Change your traditions
You don't have to do the same thing you did last year. You can spend money on an experience rather than a lot of gifts. Or consider having a chat with family about drawing names, setting budgets, etc. to reduce expenses on extended family. With my nieces and nephews, we only spend money on gifts for the kids. We don't buy gifts for other adults.
Budget throughout the year
Aside from staying organized, this is the most important tip. Not only does this spread the saving up over the course of the year, but it also means that you have the money for it when you see something on sale. For example, I started putting money aside last January, so I had almost half our Christmas budget saved up when Prime Day came in June.
Use these resources
In case you missed the links above, I created a customizable spreadsheet and a printable Christmas gift ideas sheet that you can use to help you stay organized!