This post may contain affiliate links. Read our disclosure here.
Thinking of making a steak soon? Here's a great and easy way to cook a pan-seared New York strip steak.
A Few Notes:
-NY strip is typically a more pricey cut of meat, but making it at home is way, way cheaper than getting it at a steakhouse. If you're looking for a cheaper cut, try sirloin or maybe a ribeye on sale.
-Your pan will need to be super hot, which can make for a smoky kitchen, so make sure to put on your exhaust fan.
-Bring your steak out of the fridge about 20 minutes before you cook so the temperature will be more even throughout (it seems that if you cook a cold steak, you overcook the outside by the time the middle is done).
-Season generously with salt and pepper (steaks are generally pretty thick, so you'll need the generous seasonings on the outside to flavor the whole bite).
-Since NY strip is a somewhat lean cut of steak, the butter will add a richness that may not be there otherwise.
-I like to use a cast iron pan!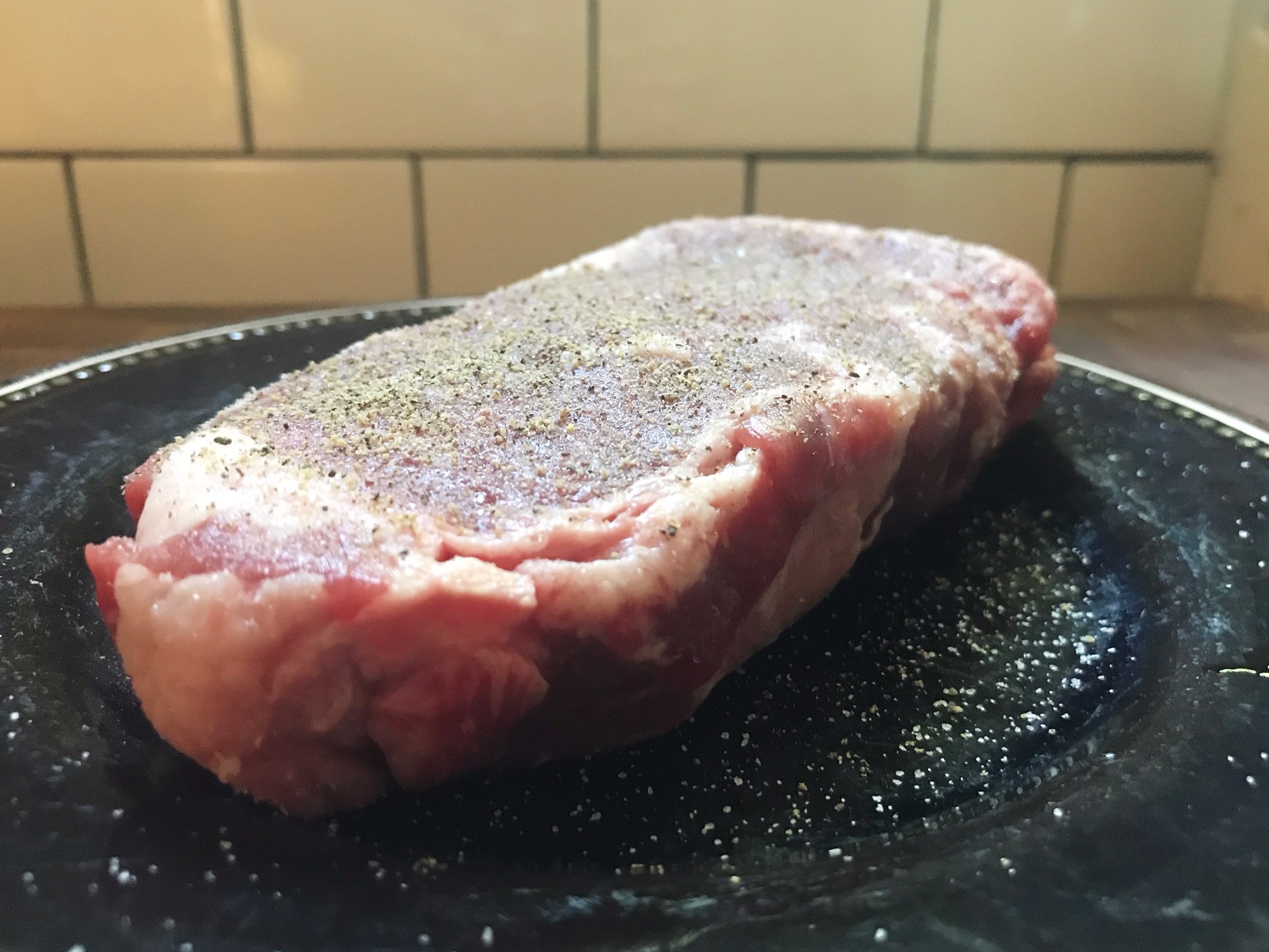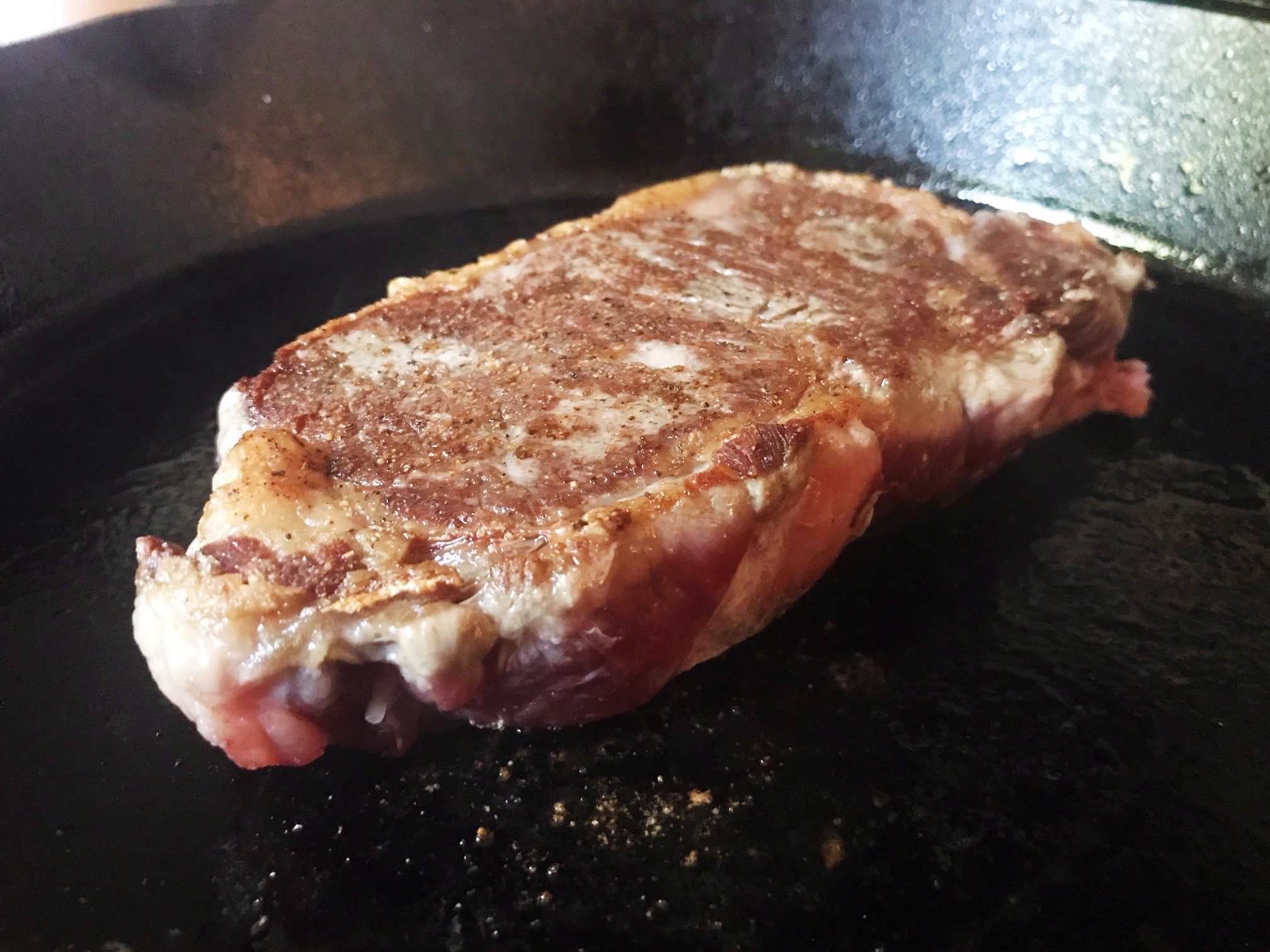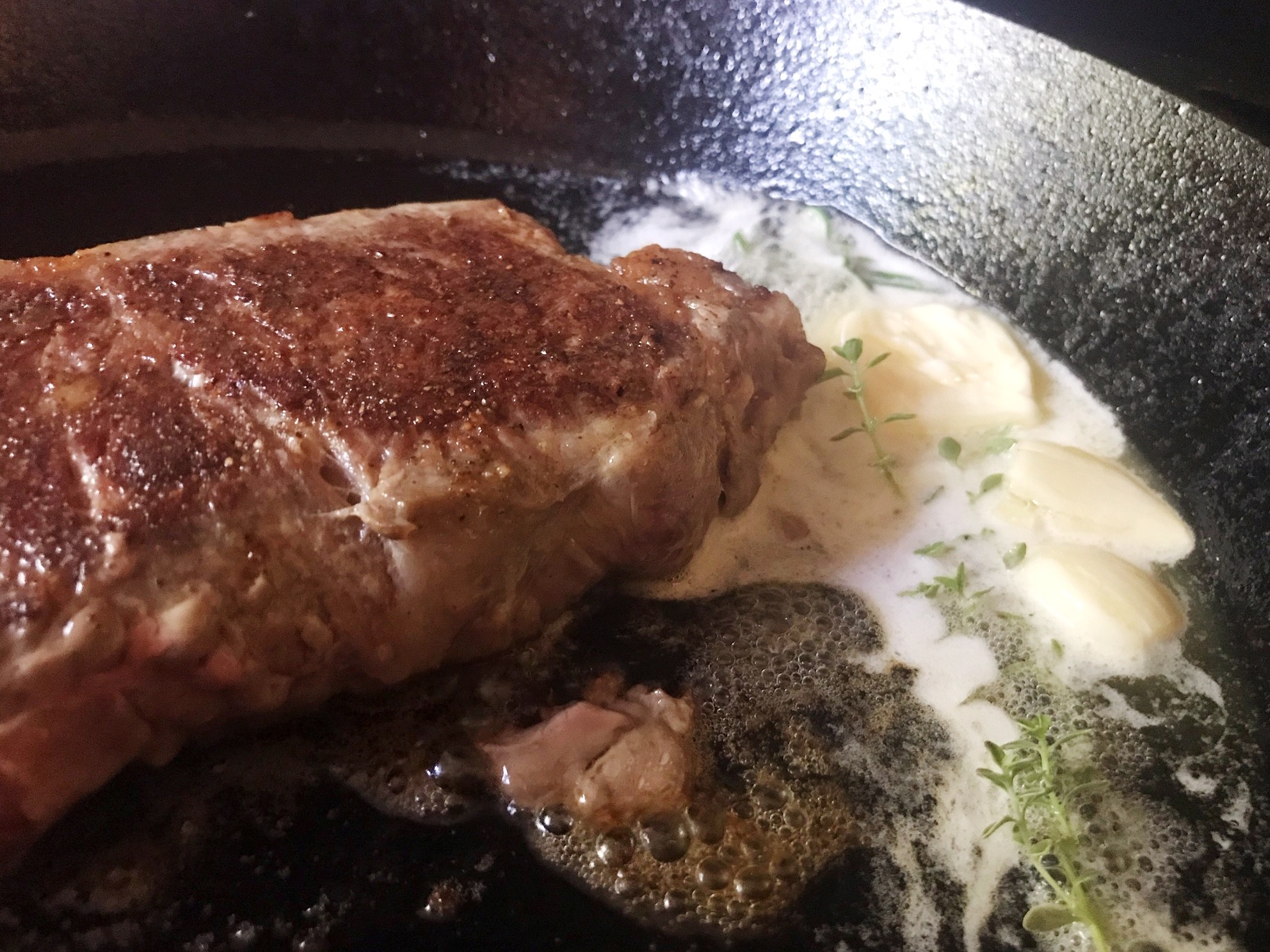 How to Cook a Pan-Seared New York Strip Steak
Ingredients
1 NY strip steak
salt and pepper
2 tbsp olive oil
2 tbsp butter
2 garlic cloves, smashed
2 sprigs of thyme
1 little sprig section of rosemary
Directions
Pull the steak out of the fridge 20 minutes before cook time. Pat each side with a paper towel to remove excess moisture. Season each side generously with salt and pepper.
In a pan over high heat, add the oil. Add the steak and cook for 3 minutes (without moving the meat), then flip and cook for an additional 3 minutes, until deeply browned.
Reduce the heat to medium-low. Add the butter, garlic, thyme, and rosemary. Allow the butter to melt.
Using a potholder, gently tip the pan to the side so the butter and herbs pool on the side. Using a spoon, continuously baste the meat while cooking for an additional 1 1/2 minutes on each side.
Remove to a plate, loosely cover with foil, and allow to rest for 10 minutes before eating.
You can drizzle some of the butter from the pan after slicing the meat to make it even richer.
Created by SouthernSavers.com
See more recipes!