This post may contain affiliate links. Read our disclosure here.
While it's great to hope that your kids can get scholarships, one of the biggest ways to save on college is actually before they even get there!  Having your kids work in high school to earn college credits will save thousands.  Imagine going into college with 2 years of credits completed and you paid 1/4 of the price per hour!
I'm not advocating taking away the fun of high school, but instead making their efforts in high school count towards college!  There are many ways to get general curriculum courses completed early.  All of them have a cost, however that expense is incredibly small compared to what the same class would cost on any college campus.
Before I go further, not all kids are the same.  So talk with your kids, see what their goals are and help them focus on their goals (not yours).
Whether you are home schooling or in public schools, you can find resources to make all of these available to you.  Think creatively and make a blend of all 4 options and your kids (or even you) can have quite a bit of college finished before they even get there!
4 Ways to Earn College Credit Early:
CLEP Tests
Offered by the College Board, CLEP Tests help you earn college credit for what you already know.  This testing system was originally created to help military and adults going back to school earn credit for knowledge they have from work experiences.  CLEP Tests are open to anyone in high school or older.  For Military members the tests are free, for everyone else they are $89 per test.  You'll find tests for English, History, Foreign Languages, Psychology, Business & Finance and many other courses.  Grab CLEP study manuals and see what tests/classes you could knock out early!
Important Basics:
Make sure your college accepts CLEP Tests for credit.
Know what score is needed to earn credit at your college.
Cost: $89 per test
Test Dates: Offered throughout the year across the US.
Get scores back immediately after testing.
Free Tip: Check out ModernStates.org and take free courses to help you prep.  If you pass the test, they will pay the CLEP testing fee for you. (thanks Crystal!)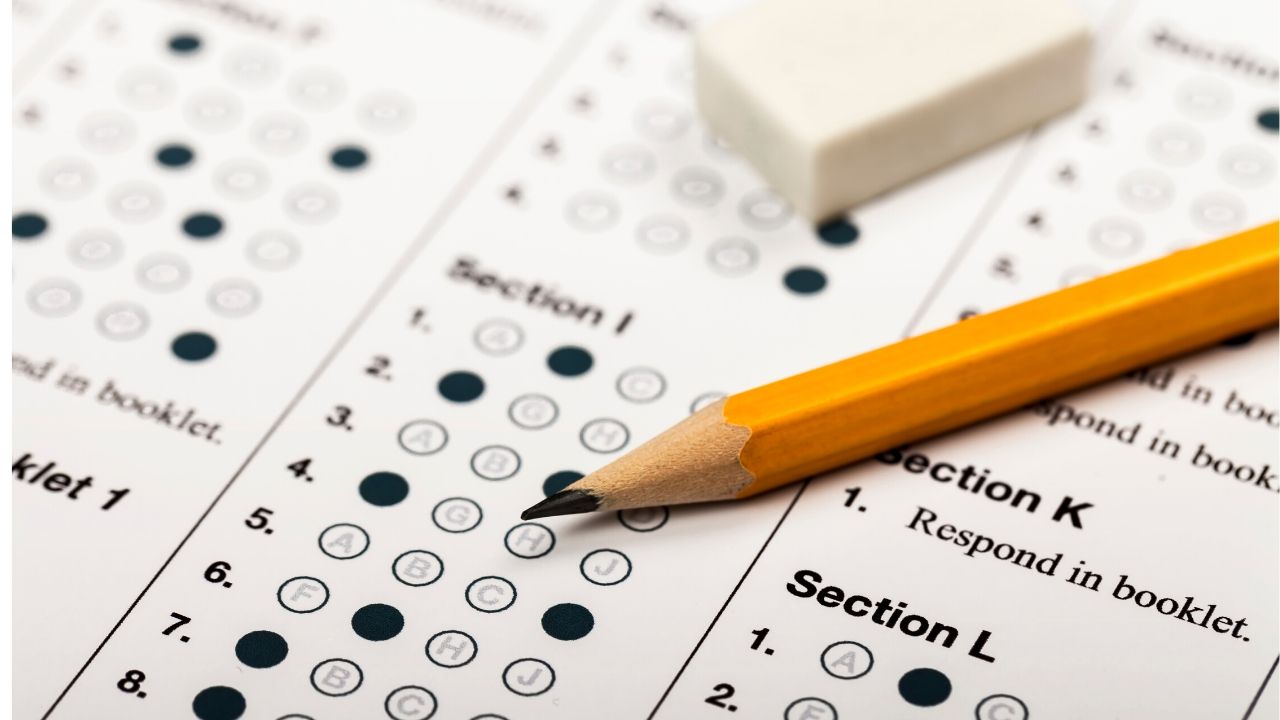 Advanced Placement
Another option offered by the College Board, Advanced Placement exams are available to high school students that are enrolled in approved Advanced Placement classes.  In the past you could pay to take the exam even if you did not take the class, but that option is now gone.  Students will find Advanced Placement classes offered at many high schools.  Getting a score of a 3, 4, or 5 can mean college credit for that class.  It is important to look up the AP Test policy for colleges your kids are interested in attending.  Some universities do not recognize the same scores or even accept all tests.  Also some schools will cap the amount the AP course work that can be turned into credit.
For home schoolers you will need to find an approved AP course.  Teachers must be certified by the College Board so that rules out teaching your student yourself.  There are many options: go into a local high school for just that class, work with a local private school, take the course online through Virtual Public School programs, take the course online through online private schools (this is the option we use).
Important Basics:
Search for your college's AP Test Score Equivalencies (for example here is UGA's policy)
Must take an approved course taught by a certified AP teacher.
Cost: Test is $94, course cost varies from free to $500+ for online/private
Test Dates: Each test is offered once a year on a specific date.
Get scores back two months after the test date.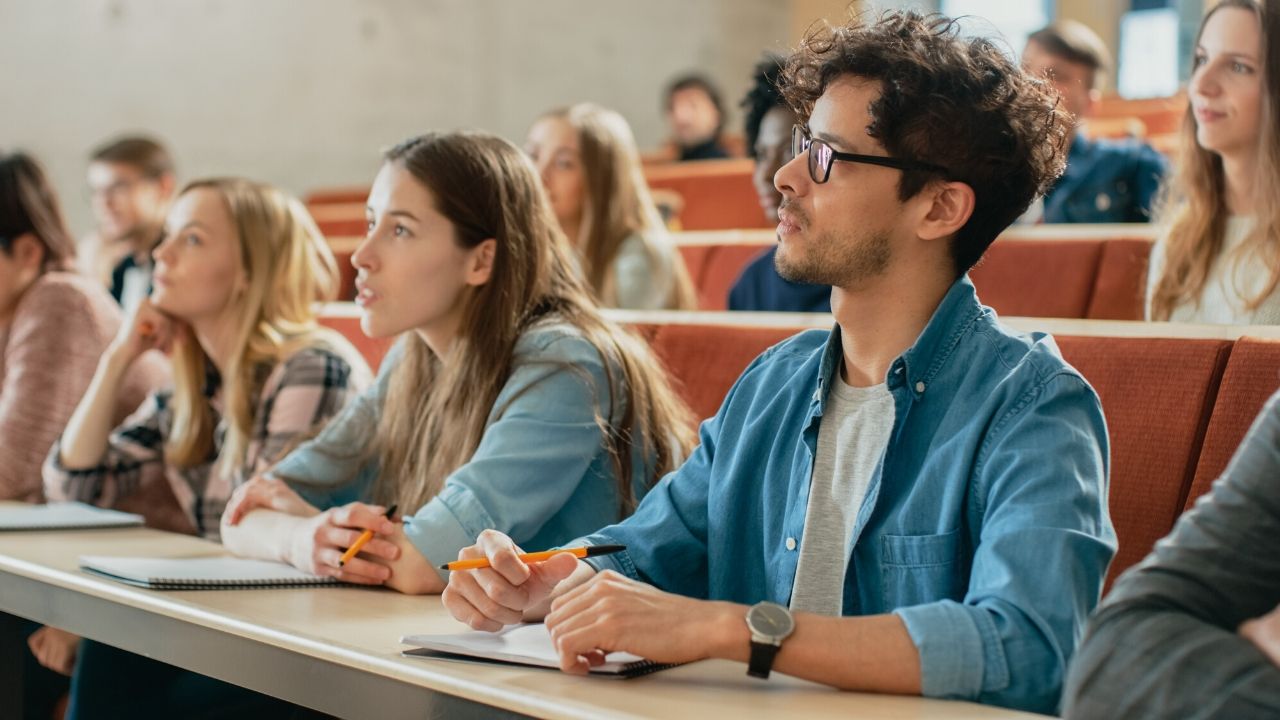 Dual Enrollment
One of the most overlooked but simplest options for college credit is dual enrollment.  In today's world the options for dual enrollment are growing exponentially with many schools now offering online classes that your kids can take from home (even during the summer).  As a parent this is the least stressful option to earn credit, as long as your kids pass the class they get credit!  All of their work throughout the course doesn't hinge on one exam score.  As with other options you will need to look up transfer credit policies for the colleges they plan to attend.  Most accredited colleges will transfer credits from any other accredited school, however sometimes a class will transfer as a generic elective credit rather than the course they were hoping for.  Most major universities have online systems for you to check transfer credits.  In general though, these credits are accepted more widely than AP test scores!
With dual enrollment it is important to note that you do still end up paying for the class.  However, the cost to take courses online or through a tech school is normally a fraction of the price of the same class on a 4-year campus.  There are also options to look into to lessen the cost.  In South Carolina for example we can use lottery money to help pay for any dual enrollment courses as long as a student takes 2 classes.
Possible Tax Deduction
If your student is taking a class that will equal college credit and you are paying tuition to a secondary education school you may be able to write the tuition cost off on your taxes as a lifetime learning credit.  Only tuition costs are deductible (not books or fees).
Important Basics:
Search for your college's transfer credit equivalencies before taking classes.
Grades earned are permanently on their college transcript.
Cost: Varies
If class is passed, the student will receive college credit on their transcript from that school.
Placement Tests
One option that can help students advance past lower level coursework in college are placement tests they can take once they are accepted to a school.  Placement tests will not always equal actual class credit, but they can be an easy (and free) way to skip basic level classes and move on to higher level course work faster.  Schools will offer these at the department level for students that request them.  Talk with the admissions counselor to see what your students can take.  Some tests are offered based on SAT or ACT test scores, but exceptions can be made by request.  For me I never took a dual enrollment or AP math class but I was able to skip needing any math class in college because of test scores.  This didn't equal credit on my transcript but did count towards requirements that were needed to graduate.