This post may contain affiliate links. Read our disclosure here.
This time of year is when many people decide to try their hand at gardening. The weather is getting warmer and especially if you're starting from seed, it's time to get things started! Gardening is such a fun hobby that can also help your food budget if you grow fruits or vegetables, but there are certain things to be wary of if you want to have success.
Here are 10 gardening mistakes beginner gardeners make—watch out for these so you can make sure your garden is fruitful and thriving!
Top 10 Gardening Mistakes Beginners Make
Not planning well
In order to succeed, you really need to know some important things: what location will provide the right amount of sunlight; how you plan to water regularly; how to organize the layout so that plants don't shade each other out; it's easy to maneuver a wheelbarrow, reach into bed to harvest, etc.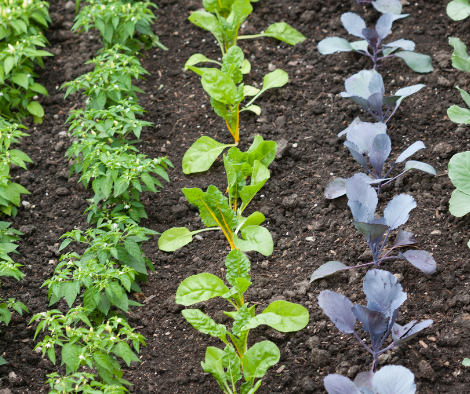 Starting too big
It's better to try growing a small handful of plants in containers than preparing a large garden (and spending all the resources required to do so) only to get overwhelmed and give up after only a few months.
Ignoring cultural requirements
Everyone wants to grow tomatoes, but if you try growing them in a spot with less than 6-8 hours of direct sun every day, they won't produce well, and they're much more prone to diseases and pests. Know what each plant needs, and do your best to provide it.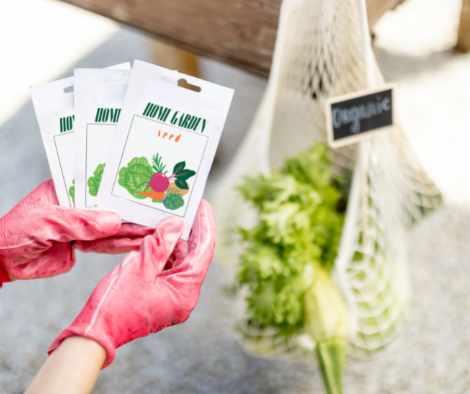 Buying too many seeds
Seeds are cheap, but shipping isn't. It's wasteful to buy seeds that will never get planted.
Not caring for the soil
There's an intricate network of life underneath the surface of the soil, and plants need that network to thrive in order to produce well. If your soil is compacted and doesn't drain well, or if it's too sandy and doesn't hold moisture well, no fertilizer in the world can fix it. As early in the gardening journey as possible, start learning about the importance of adding organic matter (like compost or manure) to improve your soil so that your garden can flourish.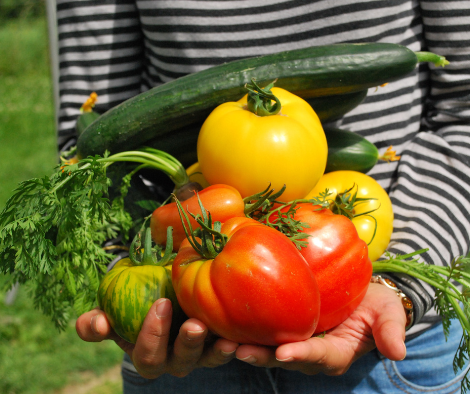 Underestimating the unique pressures of your climate
If you garden in certain parts of the North, you have a much shorter window of time to grow vegetables than those in the South—the weather won't be warm enough for long enough to grow some kinds of heat-loving plants like okra or watermelons. Conversely, if you live in the hot and humid Southeast, the climate encourages fungal diseases and multiple cycles of destructive insects every year. There are often tricks to get around these obstacles, but if you don't consider them, you can waste months of time and energy trying to grow veggies that just won't work without a little extra knowledge.
Not allotting enough time
Vegetable gardening can be a time-intensive hobby. Healthy gardens that produce bountiful harvests require regular oversight—you can't set it and forget it. If you only have time to check on the garden and perform routine maintenance like watering, harvesting, and troubleshooting problems once per week, you'll likely be frustrated with your lack of success.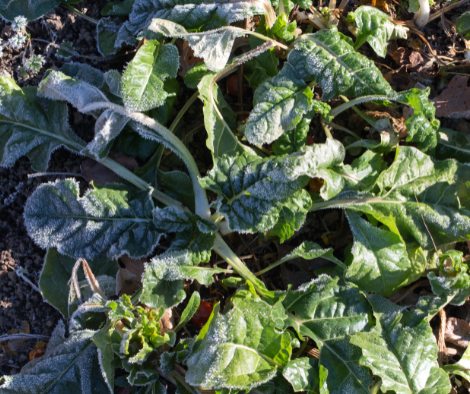 Starting too soon in the season
Nothing is more disappointing than planting your seedlings into the ground, only to watch them die soon afterward in a frost. The Farmer's Almanac lets you input your ZIP code to see the average first and last frost dates of the year so you can know when it's safe to put things in the ground. Don't base your planting date on when the local garden centers start selling transplants; they're more than happy to sell you the same plants again after a frost kills them!
Getting overwhelmed during harvests
Even experienced gardeners can get overwhelmed with the garden's bounty during the height of summer. Who wants to spend all that time, energy, and money growing food that ends up being thrown away? Start thinking about who you can share your extra veggies with. Or look into different ways to preserve them, like canning.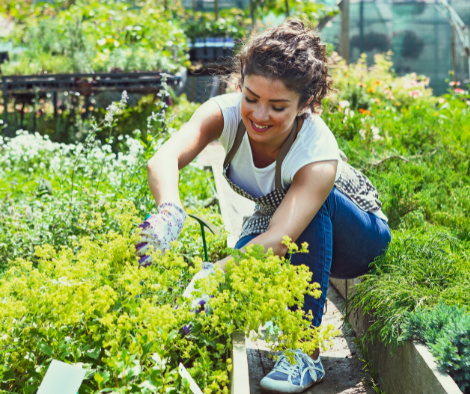 Not having fun
Without proper planning, gardening can quickly turn into a job that you dread. Even when you're prepared for the seasonal needs of the garden, it can be hard to be still and enjoy the process. Take time to enjoy the fruits of your labor!
See more gardening tips!