This post may contain affiliate links. Read our disclosure here.
I went to Baltimore at least once as a child, and I remember very little about the city except for the harbor. Now, when I hear the word "harbor," I immediately go back to my memories of that trip. Baltimore is a very unique city in terms of setting, because there is so much water and green space! There is also a lot of history there dating back to the early 1800s, much of which you can explore for free. Today I'm going to share my top 25 free things to do in Baltimore!
Top 25 Free Things to Do in Baltimore
There are ever-changing exhibits at this museum that are all free. They also have free family events on Sunday afternoons, no registration required.
Download the app and take yourself on an audio walking tour around important landmarks in downtown Baltimore.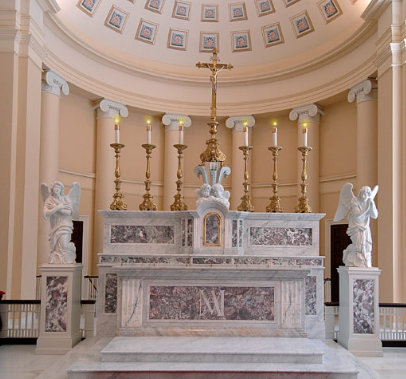 Known as America's first cathedral, tours are offered during the week at regular intervals and you can go inside any time the cathedral is open. It is a beautiful piece of architecture with a long history.
This area of Baltimore is on the National Register of Historic Places, and their site offers a walking tour you can take on your own.
My dream on every trip is to find a used bookstore, spend hours browsing the shelves, and come away with an exciting find—maybe a book that I haven't been able to get at the library, or a book I haven't heard of. The Book Thing accepts used books and gives them away for free, so you can even take a souvenir with you.
This is a public park and garden in Baltimore that includes an historic mansion and lots of walking trails. Pack a picnic lunch and make a frugal afternoon out of it!
You can pay for a tour, but admission is free if you just want to walk up the 15 floors and view the artwork that is part of the museum.
This park has so many cool things: a dog park, a pagoda, playgrounds, an ice skating rink—no matter what time of year you're in Baltimore, you're sure to find something to do!
The Baltimore-area library system is vast and is the perfect place to curl up with a good book if the weather's bad.
The park area of Mount Vernon Place, near Baltimore's Washington Monument, offers lots of free entertainment and activities for visitors.
Whether you're walking through the greenhouses or the outdoor gardens, you're sure to be amazed by the variety of plant life.
Follow the winding path of the promenade alnog the harbor as you explore the heart of Baltimore.
Get around Baltimore for free by hopping on one of the Charm City buses!
This memorial commemorates the victims of a massacre of Polish officers by the Soviet Army during World War II.
You can do your own thing and look at the indoor exhibits and walk the boardwalk, or you can participate in one of the structured programs. Either way, you're sure to see some wildlife!
You can hike, bike, fish, camp, and more at this beautiful state park!
Free on non game days, this public park includes six statues commemorating the greatest Orioles players of all time.
Home to an indoor market, with roads still paved with the original Belgian cobblestones, Fell's Point is an historic area beautiful homes and tons of history.
Filled with local vendors, all your senses will be stimulated at the sights and sounds (and smells!) of this market. Sure, you'll have to spend money if you want to eat or buy something, but you can probably kill a whole morning just walking around.
There is free music almost every weekend evening at this location, no matter the time of year!
This memorial is a must-see in Baltimore. There are several aspects of the memorial that are meant to invoke a feeling of what Jews experienced during the Holocaust, including a black fence and railroad tracks.
It was the defense of this fort that inspired the writing of "The Star-Spangled Banner" in 1814. The historic zone does have a fee for adults but the visitor and education center and its exhibits are free.
Originally buried in an unmarked grave, a new monument was eventually built to commemorate Poe's resting place. You can walk to the grave for free, although there is a small fee for a guided tour.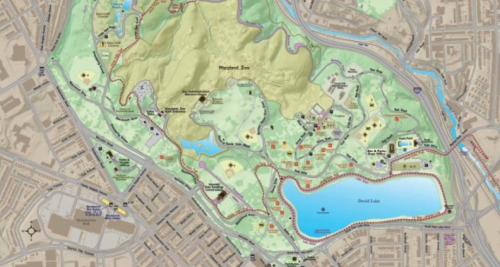 This park was one of the first large parks in America and one of the oldest parks. There are walking trails, a disc golf course, and lots of green space!
This site is part of the National Park Service and so everything is free. You can tour the mansion and the farm, including former slave quarters.
While you're not too far away, you might enjoy checking out our top 25 free things to do in Washington, D.C.!