This post may contain affiliate links. Read our disclosure here.
We are throwing all the kids in the car and taking the iconic family road trip to the Grand Canyon!  I love to plan trips, and this one was by far a favorite the more I dug into locations and things to do.
I wanted to share some of my favorite apps for planning roadtrips and vacations.  These will help you find places to go, things to do (or avoid) and affordable places to stay.
If you have any apps you love that I missed feel free to share in the comments!
10 Great Apps for Planning Road Trips & Vacations
RoadTrippers 
RoadTrippers lets you plan amazing road trips, save every stop and find all the hidden gems along the way.  I've got our entire trip this summer mapped in and have found so many fun things to see just because of this app!  (Like a giant superman statue in Metropolis, IL)  
There is a free version of the app, but the more you use it the more you'll want to get the paid version so you can save more stops!!  If you decide to upgrade use code BTR5QTP to get $5 off!
App is available on iOS and Android or on desktop.
Trip Advisor
If you are hunting for things to do and really want top notch review, then head to Trip Advisor.  You'll find tons of up to date reviews for locations all over the world.  Find top tours, restaurants and even tour guides.  This is completely free and available on all mobile app stores as well as desktop.
You can plan and save trips with trip advisor, but it doesn't have the great mapping features of RoadTrippers.
The Dyrt
Are you hoping to take a camping roadtrip?  Our favorite camping review and planning site is The Dyrt.  It's super helpful for finding campsites (even free spaces for boondocking), plus you'll find detailed current reviews sharing top camp sites in each location, cell signal and any other details you may need.
There is a pro version that gives you more access to Land Management camping sites, but so far we've never needed to upgrade.
AirBnB and VRBO
I'm a HUGE fan of staying in houses, cabins, and even yurts as long as they have a small kitchen!  Hotels are great, and sometimes a tad bit cheaper (though not often) but you can't beat having the ability to cook your own food and not have to eat out for every meal.
I use both of these apps (and websites) to find places to stay.  Airbnb tends to have more options that are smaller like yurts and even tents so if the prices on VRBO aren't lining up with your budget check there too!
If you use their desktop sites to book places, you'll still want the app to help with directions, check-in information and other handy things to know about your stay.
Gas Buddy
Anyone else dread buying gas and then driving past a cheaper station a few minutes later?  You should never take any sort of roadtrip without Gas Buddy.  Find the cheapest stations right away, or zoom out to find options down the road.  This is also a great way to save yourself half way across barren South Dakota with no gas…
Gas buddy is available on all app stores.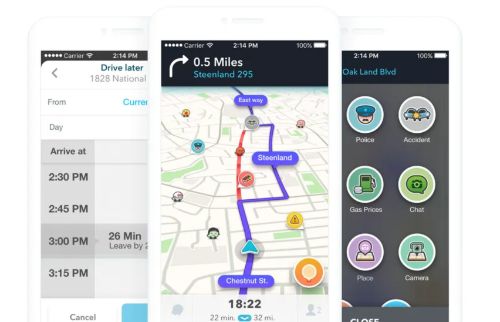 Waze
I know your phone came with a mapping program, but I promise you'll like Waze better once you learn it's features.  You can avoid every traffic holdout and major wreck with Waze automatic rerouting.  It has traffic mapping across the US along with lots of road alerts and other helpful information.
Waze is available on iOS and Android.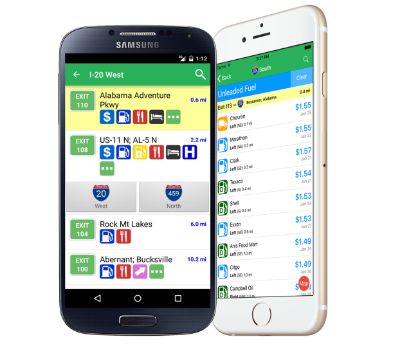 iExit
Designed specifically to help with interstate driving, iExit helps you see exactly what gas stations and restaurants are at every exit ahead of you.  You'll even be able to see gas prices and restaurant reviews thanks to integrations they have with Yelp and other platforms.  iExit is available on iOS and Android.
Sirius XM and Spotify
Can you take a roadtrip without music?  These are our two favorite music options and depending on where you are headed you'll want both.  Sirius XM can stream straight to your car or through the app.  (Right now get 3 months free in the car).  When you are in areas with poor internet service you'll love satellite radio!
Of all the other streaming music services, Spotify is our favorite.  Make your own roadtrip play list, listen to other great playlists, plus pull up and enjoy full albums for most musicians! You can listen for free, but may find that you want to go premium during your trip (you can always switch back to free when you get home).
Hoopla
One more app for entertainment…  We love audiobooks when we travel.  Last summer we listened to The Hobbit the entire way to and from Chattanooga and this summer we have big plans for quite a few books!  Our favorite source for audiobooks is Hoopla.  This is a free app that you login with your local library card.  You'll have access to 10 free eBooks or Audiobooks every month.
Hoopla is available on iOS and Android as well as many other devices.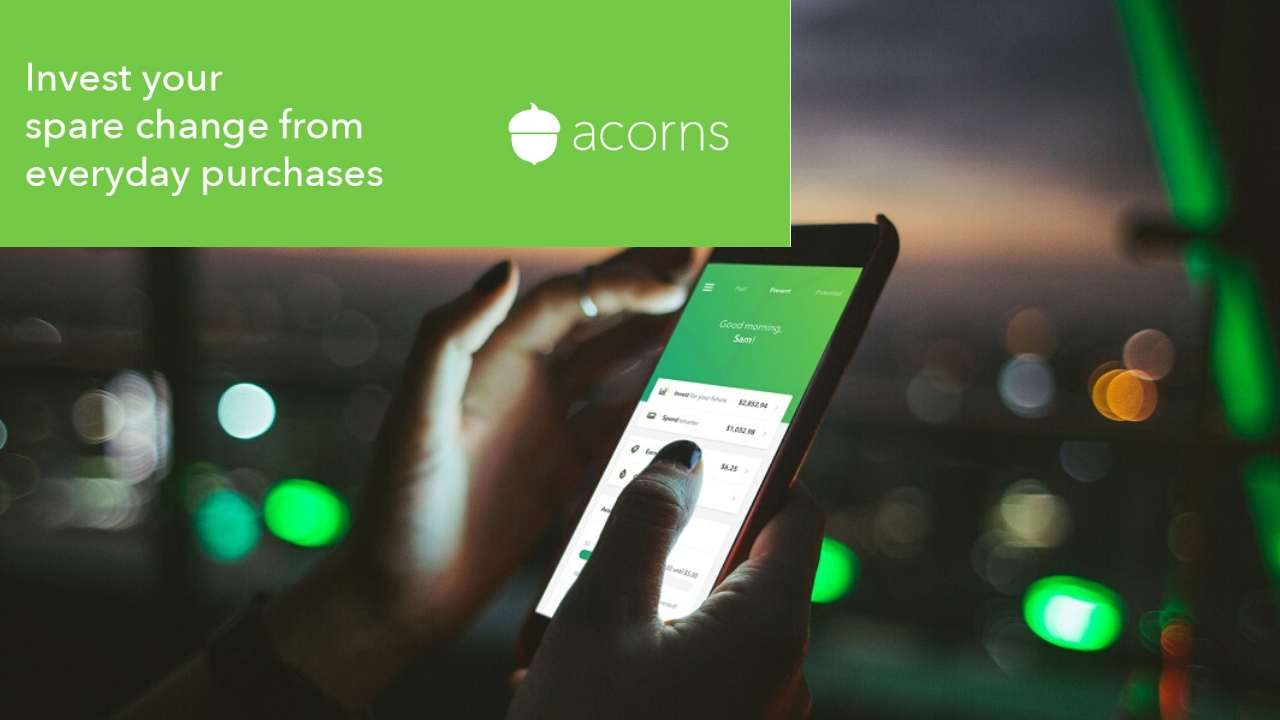 Acorns
You can't take a trip without money.  Even the most frugal girl needs a little extra cash for fun excursions and a souvenir or two.  My favorite app for stashing away extra money is Acorns.
We set up weekly automatic deposits plus have every purchase round up to save extra each week.  Doing this throughout the year we are able to get over $2000 a year in our Acorns account without even missing it!!   Your money will be invested and earn higher returns than your local savings account, plus you'll also be less likely to spend this extra savings until you are ready for your trip!
If you are new to acorns, sign up here and get a $5 bonus when you open your account.