This post may contain affiliate links. Read our disclosure here.
Any finance guru will tell you that you need to have at least $1,000 in an emergency fund. This emergency fund means that when the tire blows out, the washing machine stops working, or someone breaks an arm, you are good. No credit card is needed to cover those expenses.
When money is really tight, though, it can be hard to save any amount. Whether you want to put your $1,000 in an emergency fund or save for other things, here are 10 ways you can save $1,000 this year. Some are obvious and that's okay. Sometimes the most obvious things can make the biggest impact. Every little bit counts.
Before we dive into this, we have to remember the difference between needs and wants. If you can put it on a list and wait 30 days to ponder if you really want to buy it, it's officially a want.
10 Ways to Save $1,000 in 2023

1. Ditch cable or extra streaming services

This can sound scary to some of you, but ditching cable doesn't mean you won't ever get to watch TV. There are a lot of different services you can stream online. You could try Amazon Prime which is $139 for a year, Netflix which starts at $6.99 per month, or Hulu Plus which is $7.99 per month. There are also services like Sling TV that allow you to watch select live channels at much lower rates than cable.
Even better, head to your local library. You can get TV show series and movies for FREE (as long as you return them on time).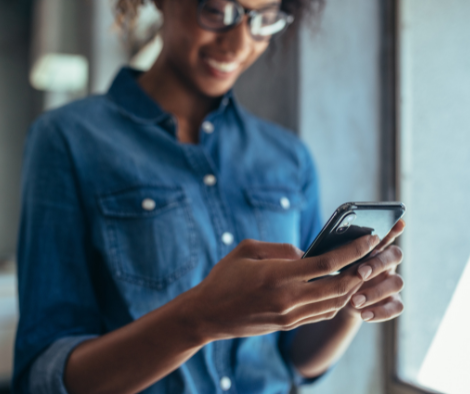 2. Consider downgrading your phone

I know, I know. How is it possible to get along without a smartphone these days? It is possible and you can still get a non-fancy, less expensive phone. If you are no longer under contract, consider the downgrade. Another great option is to get a model that is a year or two older.
Still under contract? As long as you stay with the same provider, you should be able to downgrade your service. You'll have to talk to your service provider to discuss the details of this.
3. Increase insurance deductibles
A deductible is basically the amount of monetary risk you agree to retain. If you increase the deductible on your policy, then less monetary risk is transferred to your insurance company, which means that you will pay lower premiums to your company for insurance. Increasing your deductible is a good way to save money on premium payments while still making sure that you are covered in the event of a loss.
Even if you aren't brave enough to increase your deductible, call around yearly to make sure you are getting the best deal.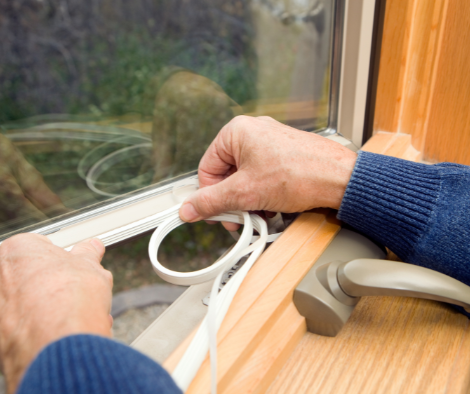 4. Make your home more energy efficient

If you have drafty windows, grab a window sealing kit. They are around $15 and make a huge difference. You measure your window, attach double sided tape, cut the plastic, and attach the plastic to the window. Pull your curtains shut and you will never know it is there until you see your lower power bill.
Here are some additional ways to save on heating and energy costs.
5. Skip the drive-thru

As a mama of 5, I know how convenient the drive-thru can be. Those little stops quickly add up though. By meal planning and packing lunches, you will save a significant amount of money.
Make it a goal of eating out less this year. You can check out my Learn to Coupon page to find out more about saving at the grocery store.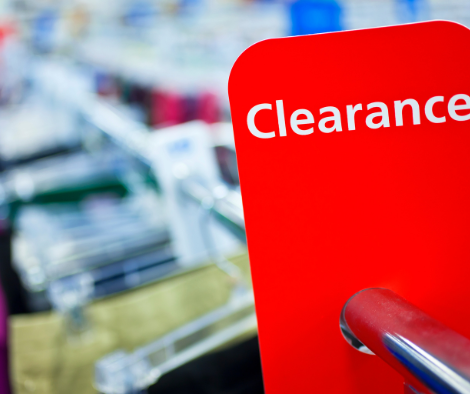 6. Don't give in!

I know every spot in my Target that typically has a stash of clearance items. It may be 90% off, but if you don't need it or it doesn't fit in the budget, you still spent too much. It is wise to purchase gifts and items you will need when they are great prices, but if you don't have cash or a specific purpose for something in mind, don't buy it.
Pull out your bank statements from the last 3 months and add up all of the frivolous purchases. You'll most likely be amazed at how much your $5 purchases add up.
7. Go thrifting

You can head to thrift stores to find great deals on clothes that you could also find in the mall for a lot more. And think beyond just clothing. You will also find amazing deals on kitchen supplies, decorations, furniture, and more. But once again… if you don't need it, don't buy it.
8. Take a staycation
Lodging and travel expenses are typically the most expensive part of a vacation, so enjoy a staycation instead this year. Plan fun things for your family to do in your city. Here are some fun tips on planning a staycation.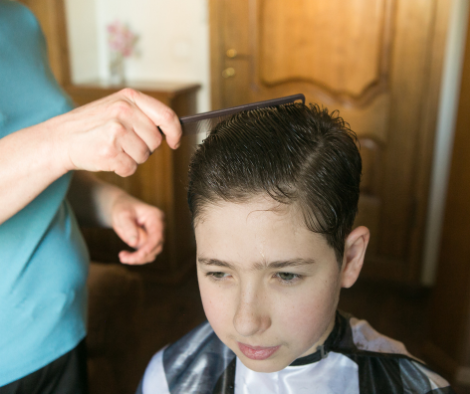 9. Skip the expensive salon
Let's face it: a lot of salons are super expensive. And if you're heading to yours regularly to get your hair touched up, it can add up really quickly. Consider using your own hair dye. We often see it go on sale at stores.
You can also grab a pair of clippers for less than $40 and easily cut the hair of the males in your house yourself. If you're nervous, you can watch some tutorials on YouTube first. Plus, if you mess up, no one will be able to tell after 2 weeks anyway. I've been cutting my husband's hair for 12 years and I can't imagine how much money that's saved through the years (he cuts mine, too, so be brave).
10. Sell some things

I bet you have at least 10 things worth selling at your house right now. These could be baby items, furniture, decorations, kitchen items, and more. It may only be worth $5, but the money will add up. It also works great to sell things like baby clothes in a bundle.
You can post them in local Facebook groups or Craigslist and have interested buyers e-mail you. You can then do front porch pick-up and have them put the money in a designated spot or meet somewhere like a grocery store. Be sure to use wisdom during this process. If you ever feel unsafe or anything seems off, stop working with that individual.
You could also consider having a yard sale! Here are some of my tips on how to do so.
Remember: the money you're saving is going into your savings account. Try not to be tempted to use it like it were free money.
How are you planning to save $1,000 this year? Let us know in the comments!

See more frugal living tips.