This post may contain affiliate links. Read our disclosure here.
In the current global economy, many people are interested in learning a foreign language. But many of us are out of school and lead busy lives, so it may seem impossible or too costly to learn a new language. Thankfully, modern technology offers so many free foreign language resources that could fit into your life, no matter how busy it is. Whether you want to spend a few minutes a day or hours a day learning a new language, this list will show you where to start.
18 Free Foreign Language Resources
Alison
Alison is a language resource that is free if you don't mind ads. To remove ads, you have to pay a monthly fee, but especially if you're a beginner, you can get lots of practice on any of the nine languages they offer.

Babbel
Babbel is a popular website as well as an app (Android | Apple). They offer more than 10 popular languages and it feels more like playing a game than learning something!
BBC Languages
BBC Languages has resources and information on different languages as well as activities to help you learn a language. There are online video tutorials as well as links to videos that you can watch in the language you're trying to learn.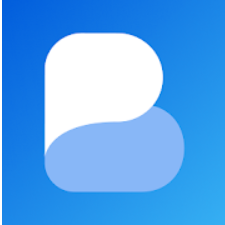 Busuu
Busuu is an app (Android | Apple) that uses speech recognition and offers study plans to help you learn languages. It also offers feedback from native language speakers so you can make sure you've got all the ins and outs of a language just right!
Carnegie Mellon Open Learning Initiative
The Carnegie Mellon Open Learning Initiative lets you access language courses. Not all courses are free, but for the ones that are, you can save your work and learn a new language over a long period of time.
Coursera Language Learning
At the Coursera Language Learning website, you can audit and view course for free as long as you don't want a certificate
Digital Dialects
Digital Dialects has online language learning games for dozens of languages. There are also audio files, word lists, and quizzes.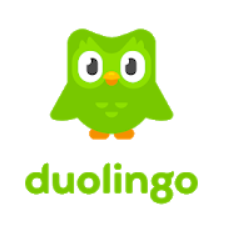 Duolingo
Duolingo can be used on the website or through the app (Android | Apple). There is a premium option, but there are still many great features you can use for free. Duolingo is probably best for those who already know a language and want to reinforce it or go further in it, but I do have a friend whose husband has begun learning Arabic from the very beginning.
Google Translate
Google Translate isn't really an obvious way to learn a language from the beginning, as there are on directions other than being able to translate any word in one language into another language. But if you're learning a language in some other way, this could be a way to supplement that. It's also great for traveling if you use the app (Android | Apple). You can snap a picture of whatever you're looking at and the app will translate it!
Internet Polyglot
Internet Polyglot basically helps you learn vocabulary, so could easily supplement another resouce that is a bit more engaging. (
Linguasnet
While relatively simplistic, Linguasnet offers interactive learning course for a few languages.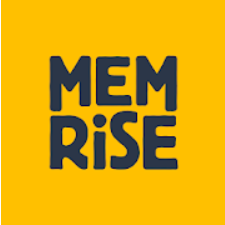 Memrise
You can use Memrise on the website or through the app (Android | Apple). You can pay to subscribe and get extra content, but there is a lot of stuff you can do for free.
MIT Open Courseware
The MIT Open Courseware website offers many courses, including language courses. It lets you view and "take" courses from MIT for free, so this is an option if you're really self-disciplined and want a college course experience.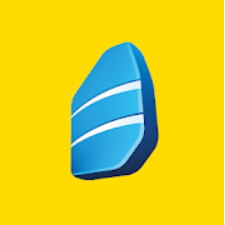 Rosetta Stone
If you have any experience with languages, you've probably heard of Rosetta Stone. The courses can be costly but you can use the app (Android | Apple) for 30 minutes a day for free. (To see how Duolingo and the Rosetta Stone courses compare, check out this post.)
Surface Languages
Surface Languages is a very simplistic tool, but there are word games and other activities to help you learn phrases and vocabulary. 
The Polygot Club
The Polyglot Club is a user-generated resource. Those who are experienced in languages submit lessons that you can read and learn from. 
ThoughtCo
ThoughtCo offers basic vocabulary and grammar guides as well as articles and other resources.
Wikitravel Phrasebooks
Wikitravel Phrasebooks isn't really a way to directly learn a language, but it offers basic guides to many languages as well as how to say phrases that could be helpful when traveling.
Are there any free foreign language resources that I missed? Let us know in the comments!