This post may contain affiliate links. Read our disclosure here.
No matter what you need a costume for, whether it's for a special event or just to have around the house, buying costumes and dress up items from the store can get expensive! Here are 20 easy DIY costumes for kids, covering babies up to teens (and even adults, if you adjust the sizes!).
20 Easy DIY Costumes for Kids
Most of these costumes require no sewing or advanced skills. Older kids and teens can even help make these costumes!
White Swan | A Pumpkin and a Princess
This is a beautiful take on a ballerina costume that is perfect for any girl who loves classical ballet.
Where the Wild Things Are "Max" Costume | A Night Owl Blog
This adorable costume idea is perfect for babies and toddlers.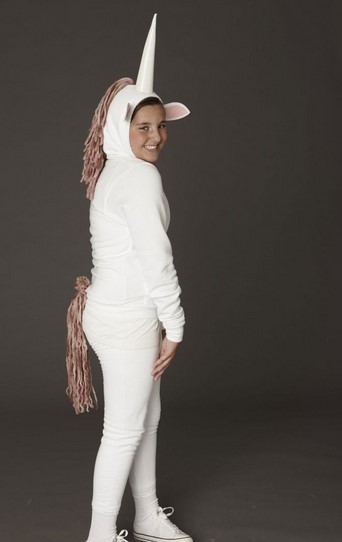 Unicorn | Woman's Day
You can certainly pay for a unicorn costume, but this DIY one is very simple to make!
Football Field | Design Dazzle
This is such a creative idea and most of the materials can be bought at the dollar store!
Panda Bear | Creating Really Awesome Fun Things
I absolutely love how cute this idea for a homemade panda costume is, especially for babies. It could easily be adjusted for an older child, though!
Paint Brush Palette | Dukes and Duchesses
This costume would be perfect for any kid who loves art or who just has a great sense of humor!
Scuba Divers | Delineate Your Dwelling
What a creative way to use old 2-liter bottles! This is a very simple costume idea that would be fun to do as a group.
Pizza | U-Create Crafts
This amazing costume idea is made mostly using fabric glue and felt!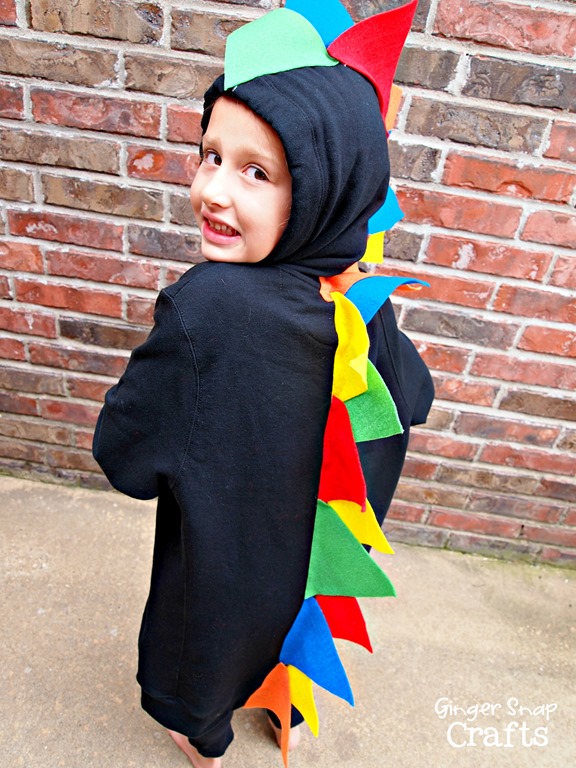 Dinosaur | Gingersnap Crafts
Here is a perfect no-sew idea for dinosaur fans! You could change up the hoodie color as well as the spikes.
Little Black Cat | Unoriginal Mom
A classic costume idea, it's easy to find black clothing and just add some accessories.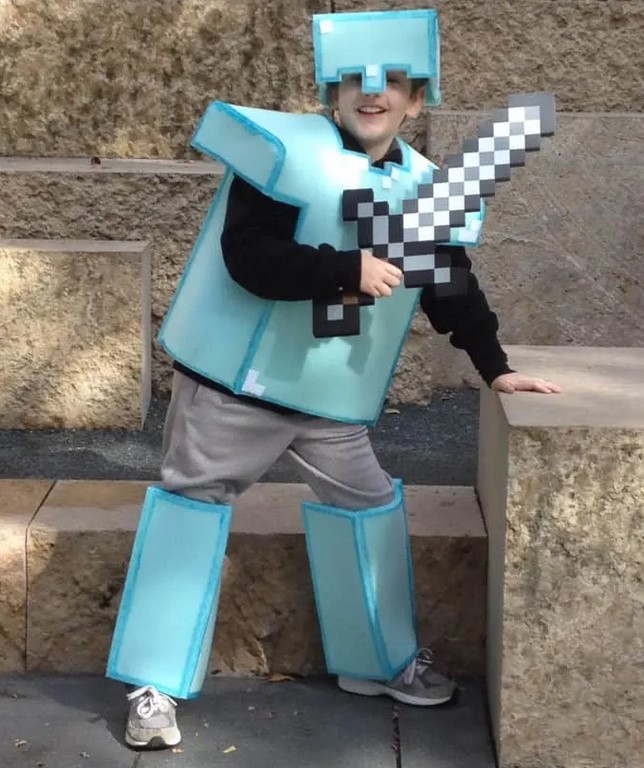 Minecraft Play Armor | STL Motherhood
This costume idea is slightly more involved, but might be worth it for Minecraft fans!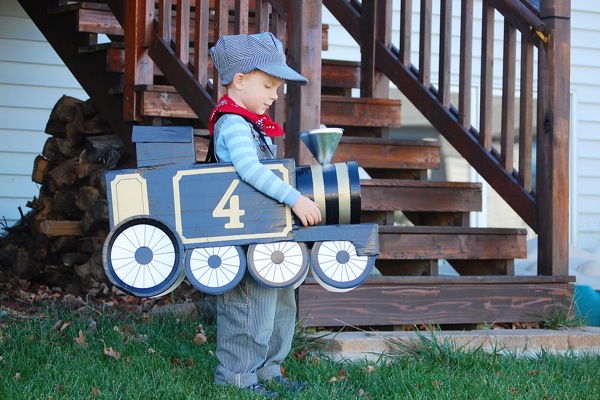 Train | The Ophoffs
If you know a kid who loves trains, then an old box and some simple additions will make a great train costume.
Charlie Brown | Desert Chica
This costume idea is so simple. You just need a yellow hoodie and some black felt!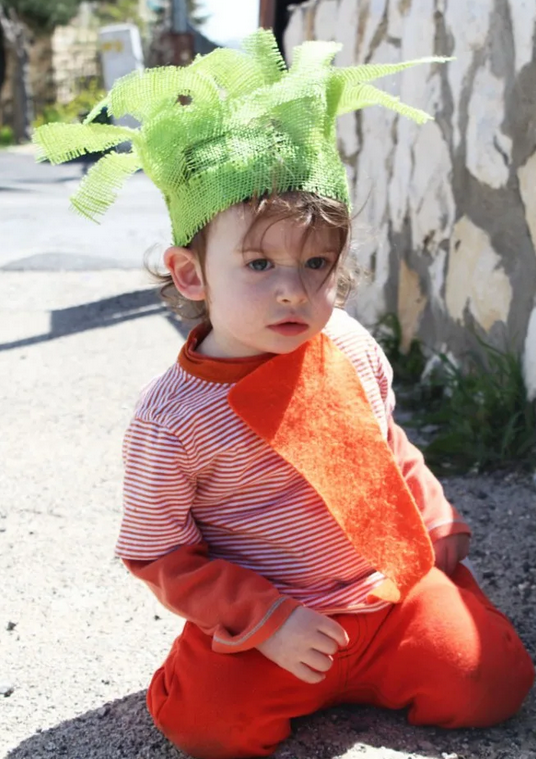 Carrot | Moms and Crafters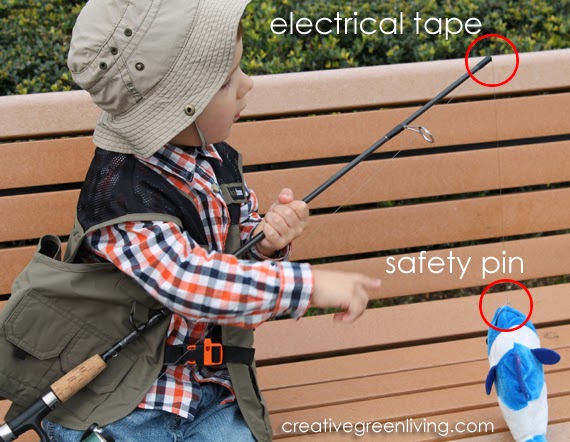 Fisherman | Creative Green Living
The person sharing this idea said that because she had a lot of items on hand, she only spent $1 total!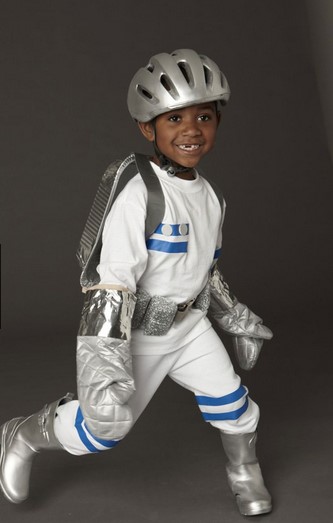 Astronaut | Woman's Day
The spray painted bike helmet is my favorite part of this costume!
DIY LEGO Costumes | Creating Really Awesome Fun Things
This is a perfect group costume and seriously so easy — no sewing required!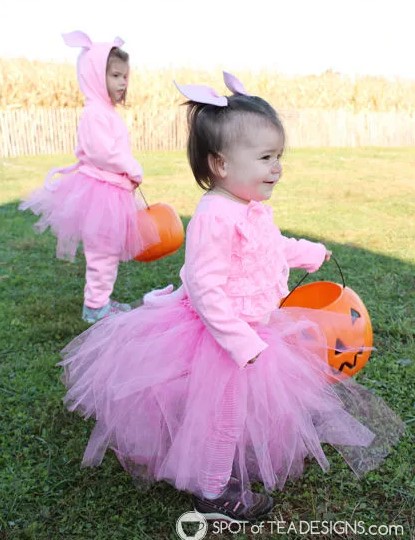 Pig | Spot of Tea Designs
The tutus on these pig costumes are just too much!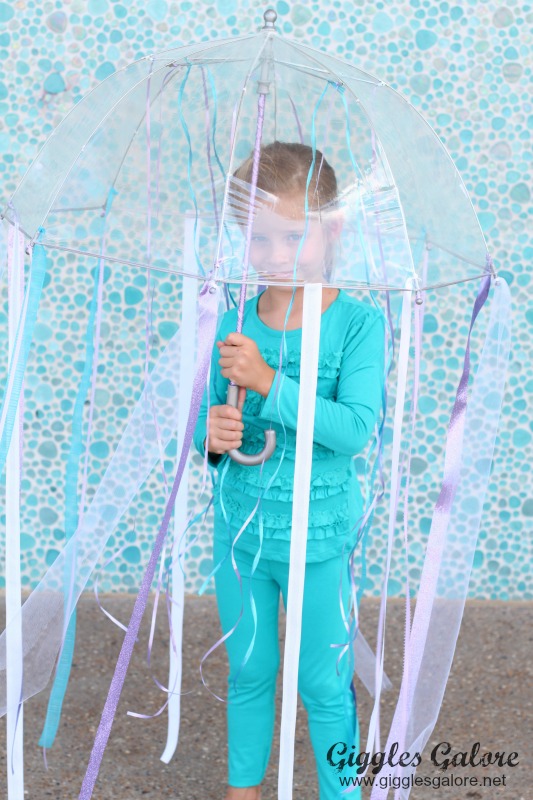 Jellyfish | Giggles Galore
I think this might be the most creative costume idea on this list! I love the use of the umbrella.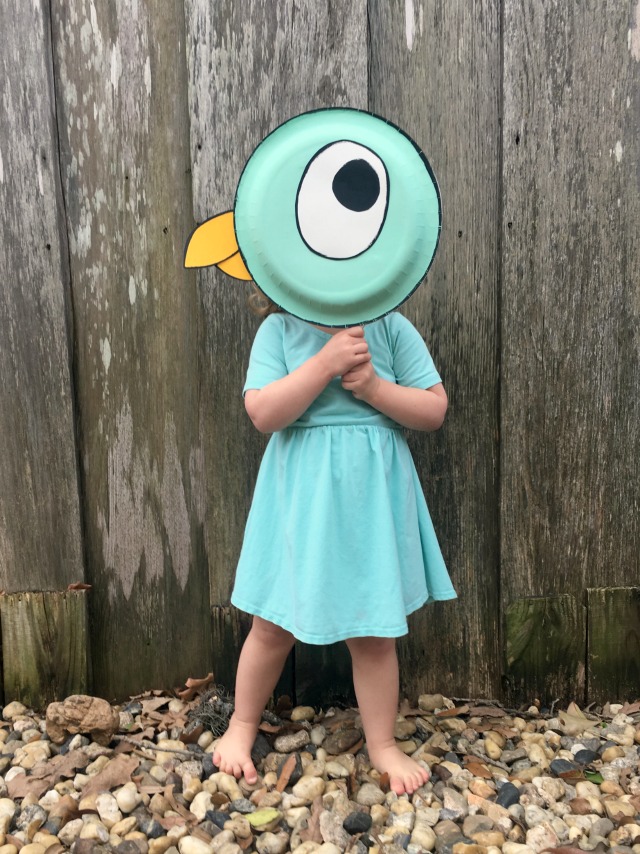 The Pigeon | Creating Really Awesome Fun Things
Another seriously simple idea that is perfect for Mo Willems fans!
Do you have any other ideas for easy DIY costumes for kids? Let us know in the comments!