This post may contain affiliate links. Read our disclosure here.
None of us want to plop our kids in front of the television all day, but every once in a while it can be fun to give the kids blankets and a bowl of popcorn and let them cuddle up for a rainy day movie. The problem comes when you're trying to decide what to watch! But no worries—today we've got a list of 20 rainy day movies for kids that range in cost from free with certain streaming subscriptions to just a couple dollars to rent.
20 Kids' Rainy Day Movies for Kids You Can Stream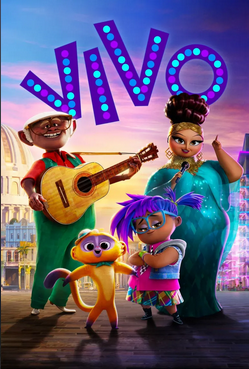 Vivo
This is a new Netflix original about a little girl and her new friend, voiced by Lin-Manuel Miranda. The songs and music are amazing!
Stream on Netflix

Home
Aliens come to earth to conquer the humans, but an unlikely friendship emerges.
Rent on Amazon – $3.99
Stream with Netflix
James and the Giant Peach
This is one of the best of the movies made based on books by Roald Dahl. My kids' favorite characters in this movie are all the critters who live inside the peach!
Stream with Disney+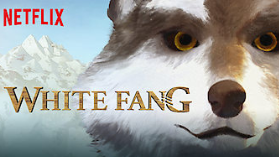 White Fang
Another movie based on a book, this one will captivate your kids with the story of an unlikely rescue dog.
Stream with Netflix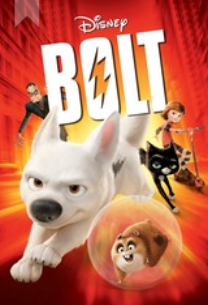 Bolt
More talking animals in this one—sensing a theme? Bolt is a TV star dog who thinks he has real powers. He doesn't, but that doesn't keep him from becoming a hero!  Some of the scenes are a bit suspenseful for younger kids.
Stream with Disney+

The Love Bug
Remember your childhood, and replay some of the great classics for the kids. We have the entire Herby set that will have all our girls in stitches. It's often the most requested when they are sitting around trying to decide.
Stream on Disney+
Oddball
Based on a true story, this is a movie everyone will love! An eccentric chicken farmer, with the help of his granddaughter, trains his mischievous dog Oddball to protect a penguin sanctuary from fox attacks in an attempt to reunite his family and save their seaside town.
Rent on Amazon for $1.99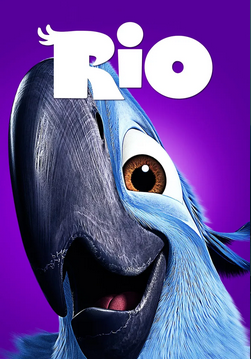 Rio
My kids have watched this film about a family of birds again and again. It's funny and has some intense moments, but nothing too scary!
Stream on Disney+
Benji
This is a Netflix original that is really well done.  It's a bit stressful for young kids, but 8+ would love it and my older girls even enjoyed watching.  I might have cried a little… but I tend to do that at commercials.
Stream with Netflix
How to Train Your Dragon
It was several years after we saw this that we realized that is an entire series of books that the movie is based on. The books are amazing, but the movie is too! There's also several How to Train Your Dragon TV series on Netflix if you have a subscription.
Rent on Amazon – $3.99
Stuart Little

Based on the classic by E.B. White, kids will be entertained by all the adventures of this little mouse.
Stream with Netflix
Stream with Amazon Prime

Chicken Run
When making this list, I discovered that this movie is the highest grossing stop-motion animation film in history! There's good reason: it's hilarious. The British humor is refreshing and Mel Gibson as Rocky the Rooster is a character you won't forget.
Rent on Amazon – $3.99
Despicable Me 
Steve Carell stars in this movie as an unlikely adopted father of three young girls who also have a plethora of small servants called Minions. My kids never get tired of these movies!
Rent on Amazon – $3.99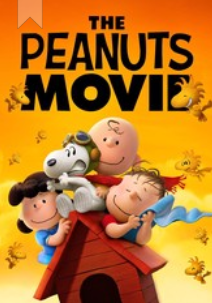 The Peanuts Movie
Introduce a new generation to the beloved characters from the Peanuts comic strip with this fun movie that stars all your favorites: Charlie Brown, Snoopy, Linus, and, of course, his beloved blanket.
Stream with Disney+

Shaun the Sheep
I'm slipping in one that's not a movie, but you'll thank me later. The Shaun the Sheep TV Series is a great way to spend a rainy afternoon and everyone will end up in front of the TV laughing. Even grandma loves this one at our house!
Stream 5 seasons worth on Amazon Prime
The Ugly Dachshund
Okay I had to slip in another great old Disney film.  In general pretty much anything with Dean Jones is a winner.  The Ugly Dachshund is a laugh until you cry movie that everyone will love.
Stream on Disney+
The Good Dinosaur
A simple movie about a dinosaur and a little boy who become friends through loss. This is a truly beautiful film that will entrance your kids!
Stream on Disney+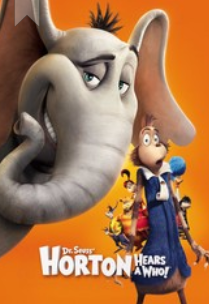 Horton Hears a Who
This movie is based on the classic Dr. Seuss book, and it's extremely entertaining. Lovable elephant Horton takes it upon himself to rescue the Whos from destruction!
Stream on Amazon Prime
Stream on Disney+

Boss Baby
This is a movie my kids will watch again and again but that I was tired of after one watch. So it makes it perfect for your kids to watch on a rainy day! Big brother Tim is surprised to find out his new baby brother is actual an important baby businessman who is trying to make sure babies stay more lovable than puppies.
Rent on Amazon Prime

Wreck-It Ralph
Honestly, this one works for family movie nights, too. My kids love all the characters, and I don't mind a rewatch every once in a while.
Stream with Disney+
Want something to watch without the kids?
Check out our list of 20 date night movies you can stream!