This post may contain affiliate links. Read our disclosure here.
The stereotypical gifts for women aren't necessarily hard to think, but what are the best gifts for men who you care about? Whether it's your spouse, brother, son, dad, or just a friend, shopping for men isn't always easy, especially if you're not aware of any of his hobbies or interests. I understand the struggle, so I am adding to this years' gift guide with a list of 20 of the best gifts for men. Hopefully this list gives you a place to start with your holiday shopping!
See all of our 2019 gift guides.
2019 Best Gifts for Men | Gift Guide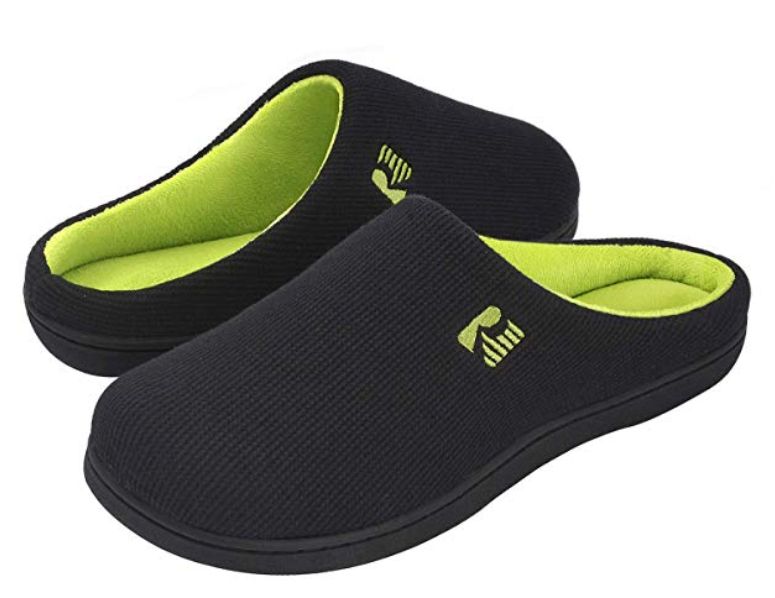 RockDove Men's Memory Foam Slippers, $19.99
These slippers are a great price and have fabulous reviews. The memory foam keeps them from wearing thin too soon, and the material keeps feet nice and toasty!

Tile Pro, $59.99
This little product attaches to your keys or to your phone case and uses Bluetooth capabilities to help you find your lost things. (I am the one in my marriage that needs this, though—not my husband.)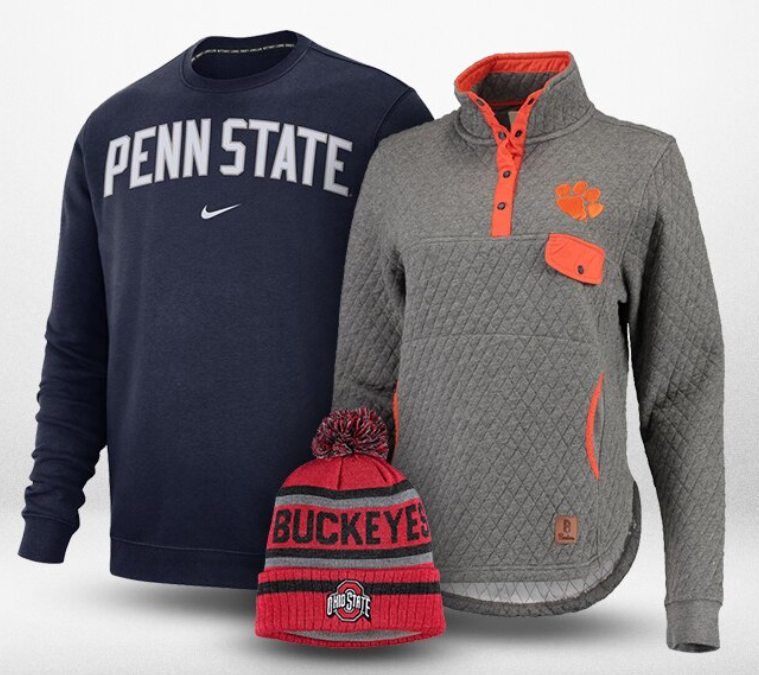 NCAA Sports Merchandise, prices vary
Whether he's into college football or another college sport, this online store has anything he could ever want with his team's logo on it!
NFL Fleece Jogger Sweatpants, prices vary
If the NFL is more his thing, then these fleece sweatpants look super comfy and come with tons of different team options.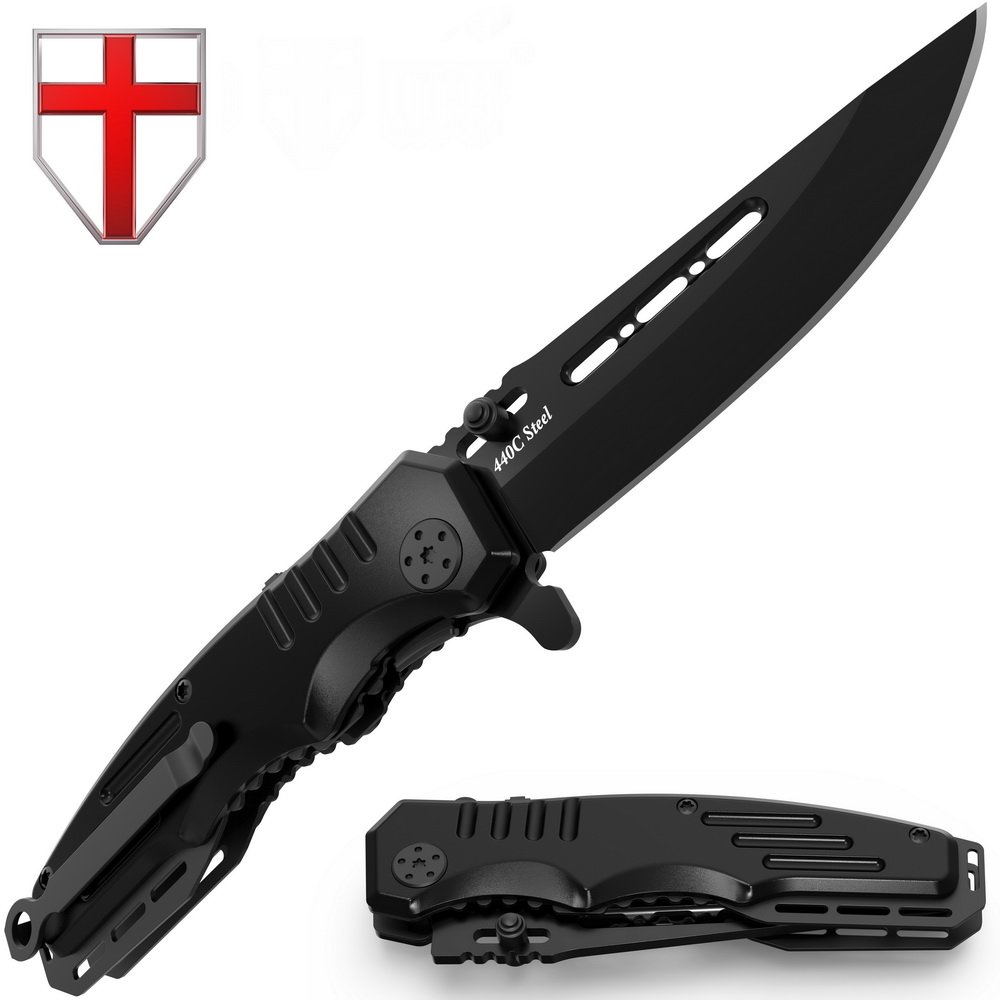 Grand Way Pocket Knife, $12.90
This pocket knife is inexpensive but has great reviews, and it opens with a spring so you can use it with only one hand.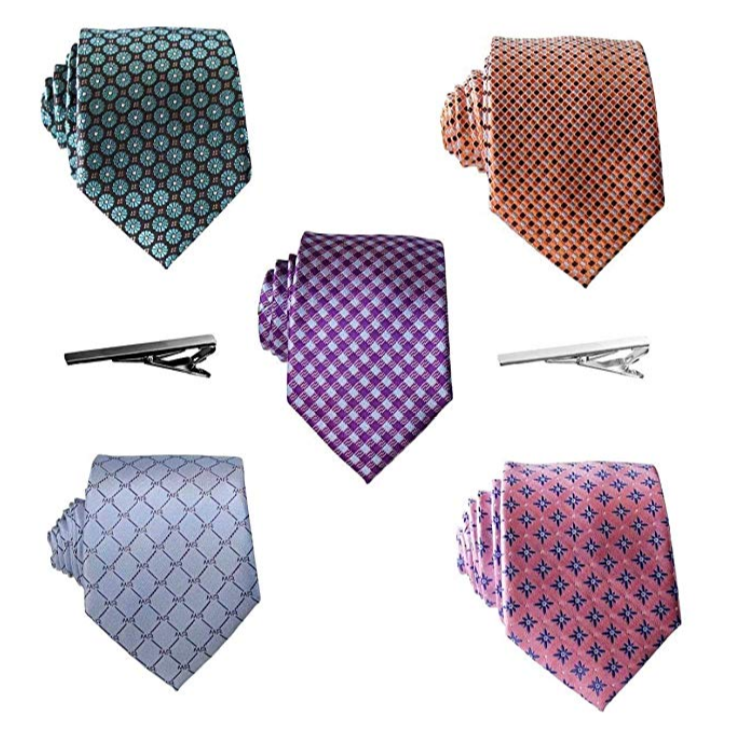 Mahogany Row Neckties Gift Set, $52
If your guy is into fashion. this gift set will give him tie options to go with almost any outfit.
LEGO Ideas Ship in a Bottle, $55.99
LEGO isn't just for kids! This ship in a bottle set has almost 1,000 pieces and is perfect for the guy who values quiet time doing something with his hands.
Trunkcratepro Trunk Organizer, $39.98
Unlike me with my van, my husband loves to keep his car super organized, so he might be getting this trunk organizer for Christmas this year!
Stanley Classic Vacuum Bottle, $19.82
This thermos holds a quart of liquid and is super durable, keeping hot things hot and cold things cold!
AMZ BBQ Gloves and Meat Claw, $14.99
Know a guy who likes to grill? Set him up with these gloves to protect his hands and this meat claw to help him get the meat he cooks to the perfect texture.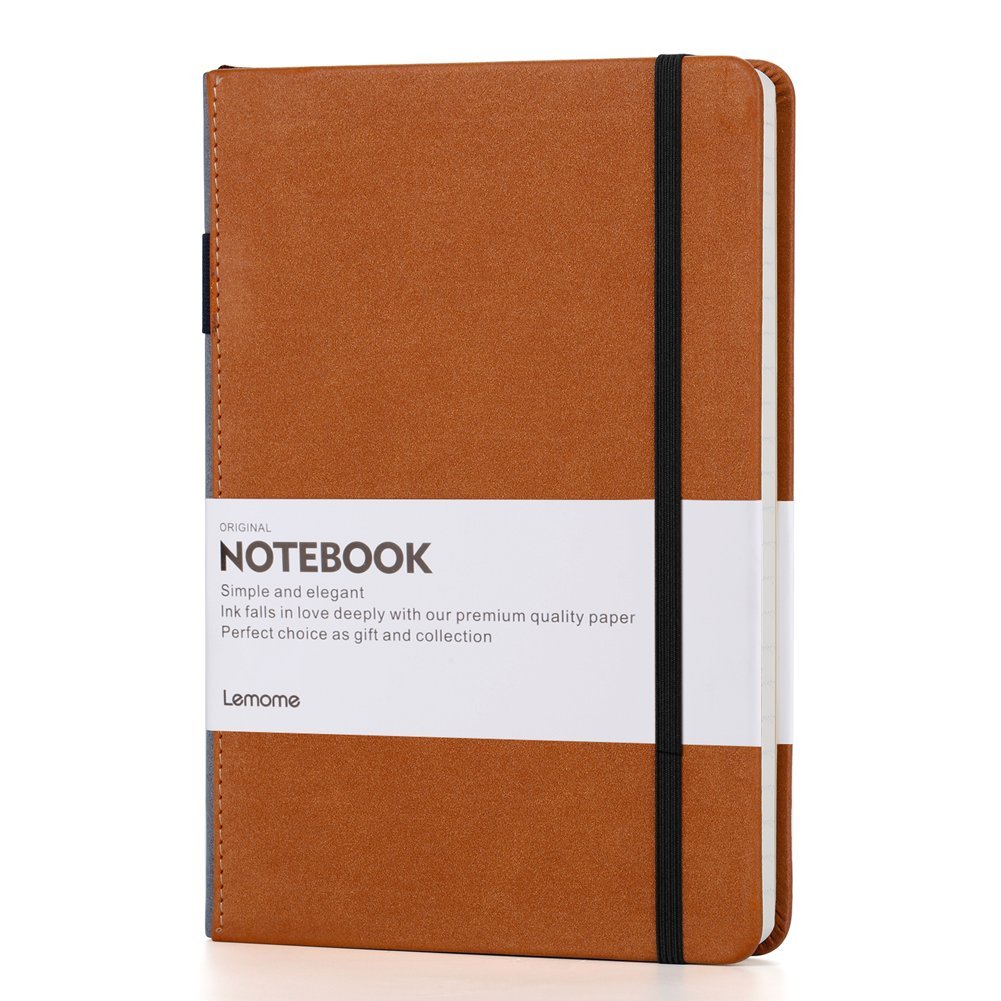 Lemome Classic Leather Notebook, $13.99
If you're looking for a gift for a thoughtful and expressive guy, a leather notebook might be just the thing to give him space to jot down notes.
Personalized Men's Wallet, $24.95+
These wallets are gorgeous and can be personalized in a variety of different ways!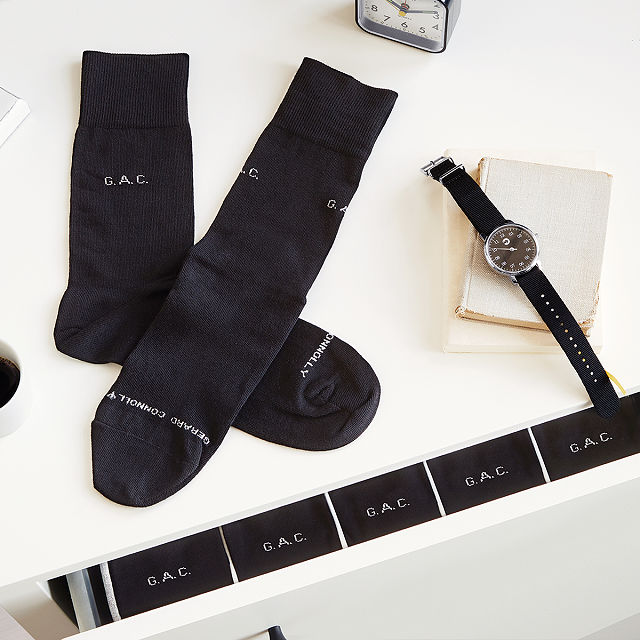 PIC – Personalized Socks, $50 – https://www.uncommongoods.com/product/personalized-socks-set-of-5-pairs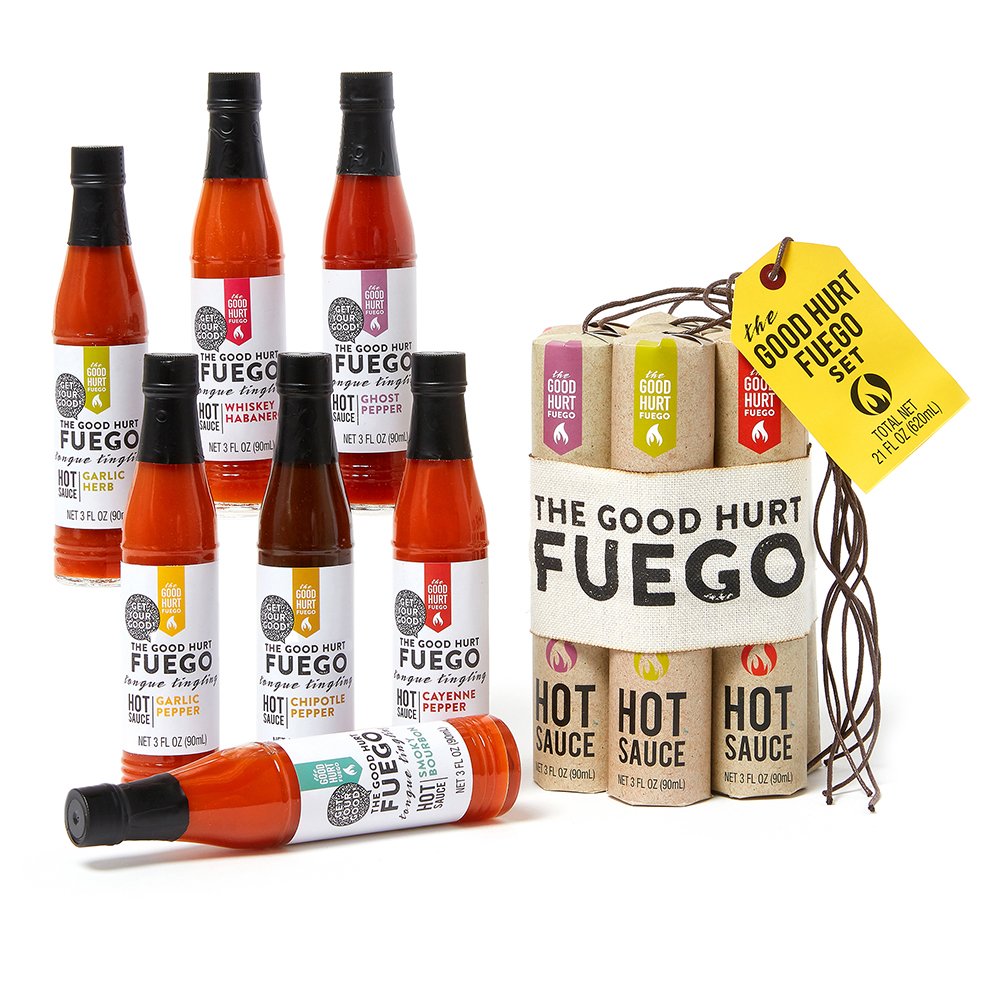 Good Hurt Fuego Hot Sauce Gift Pack, $32.99
My husband loves condiments, and getting a bunch of different kinds at once is a perfect gift idea!
Credit Card Tool, $7.99
This handy little thing fits in his wallet so that he's prepared for almost anything.
USB Wall Charger Station, $17.99
At our house, we're always running out of the bricks that you plug USB cables into, so this would be just the right gift for any guy, whether for home or for the office.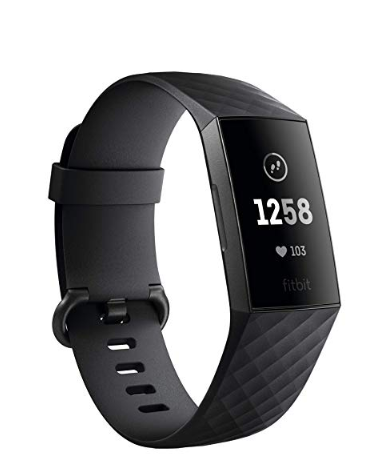 Fitbit Charge 3 Fitness Activity Tracker, $137.50
The FitBit has been around for a while and doesn't seem to be going anywhere. This is the newest version and is a great gift for a guy who wants to keep better track of his health and fitness.
SoundBot Wireless Bluetooth Hat, $15.99
This hat has removable bluetooth headphones and a microphone inside, so you can go hands-free with your phone while you're wearing it (think walking the dog on a cold day) and you can also remove the electronic portions so you can wash the hat.
Phone Soap Sanitizer, $79.95
I have to admit that until I came across this product I never really thought about how dirty my phone might be and how often I needed to clean it. I think this could be a great gift that the whole family could use.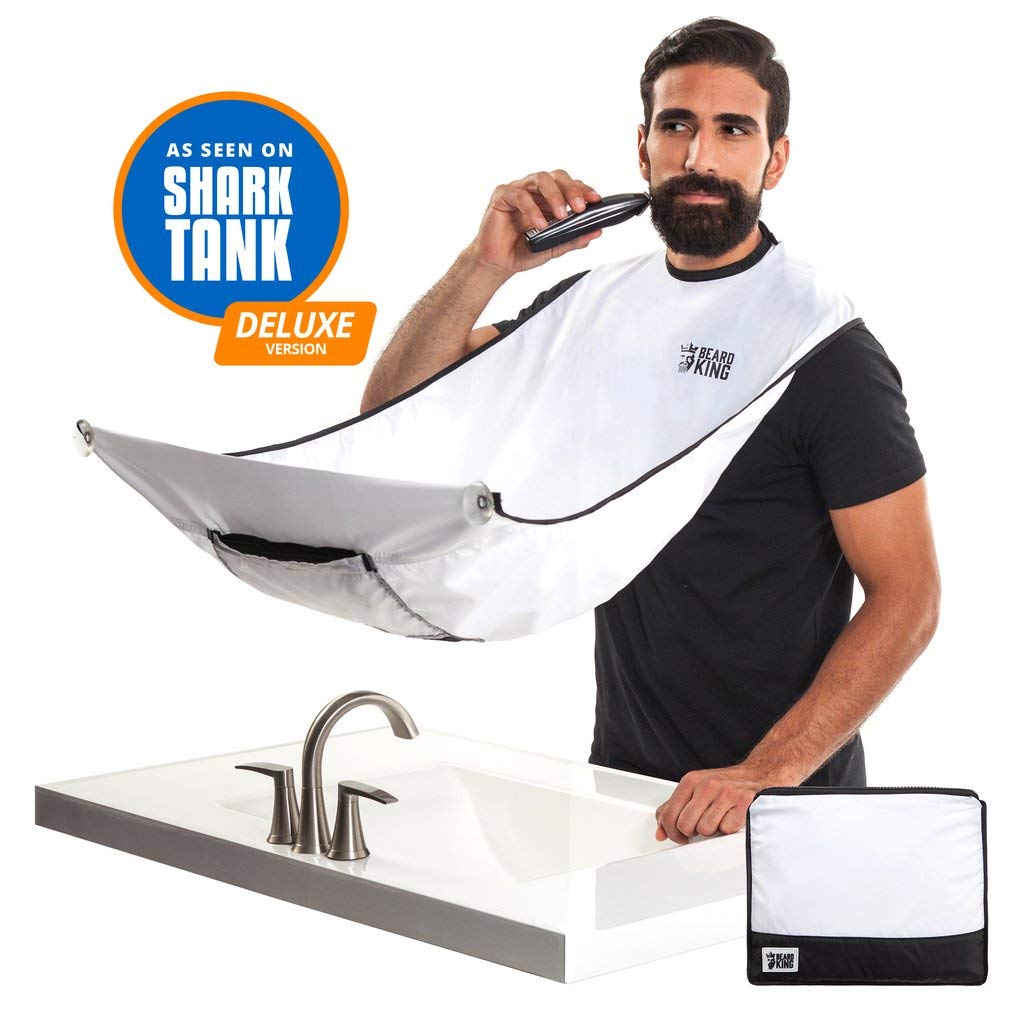 Beard Bib, $22.99
The picture kind of makes it look like a joke gift, but I asked my husband and he said that for some guys, this would be a perfect gift! (And maybe a gift for whoever has to clean the bathroom, too.)
What are you getting the special man in your life? Let us know in the comments!