This post may contain affiliate links. Read our disclosure here.
The holidays are coming, and sometimes the hardest people to buy for are the ones you know best, the ones who are adults who already have everything. I'm saving you time this year by giving you a list of 20 of the best gifts for women, all relatively affordable, and all available to order online (which is the only way I like do my gift shopping). No matter what her personality or interests, you're sure to find something on this list to appeal to her! (If you're a woman, you can also send this list to your husband or boyfriend if he needs some ideas.)
See all of our 2019 gift guides.
2019 Best Gifts for Women | Gift Guide
Barzel Eternity Ring, $19.99
If she likes jewelry, this ring is nice enough to be worn for nights out but also simple enough to wear every day.
Kate Spade One in a Million Pendant Necklace, $48
Personalized gifts are usually a hit, and this simple but attractive monogram necklace will be sure to please.
The Ultimate Guide to Modern Calligraphy and Hand Lettering, $6.99
Hand lettering is all the rage, and it is a fun and inexpensive hobby. This book will teach her the basics! fIf she doesn't already have some, make sure you get some Tombow Dual Brush Pens to get her started.
Multicolor Enneagram Coffee Mug, $14.95
The enneagram is very in right now, so if the woman you're shopping for is into it, you can get her the perfect coffee mug to express her personality.
Angashion Women's Floral Sweatshirt, $19.99
This floral sweatshirt comes in a variety of prints, and I love all of them!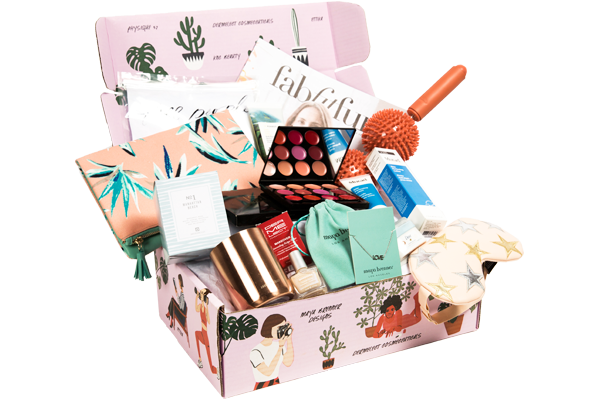 A FabFitFun Subscription Box
Subscription boxes are a fun way to give a gift that she'll keep receiving for several months. One popular one is FabFitFun, which comes with items related to fitness and health. Other subscription boxes are Scent Bird for perfume and Birchbox for makeup and skin care. I'm not even that into skin care, but I received a Birchbox subscription for 3 months several years ago and found many products that I'm still using.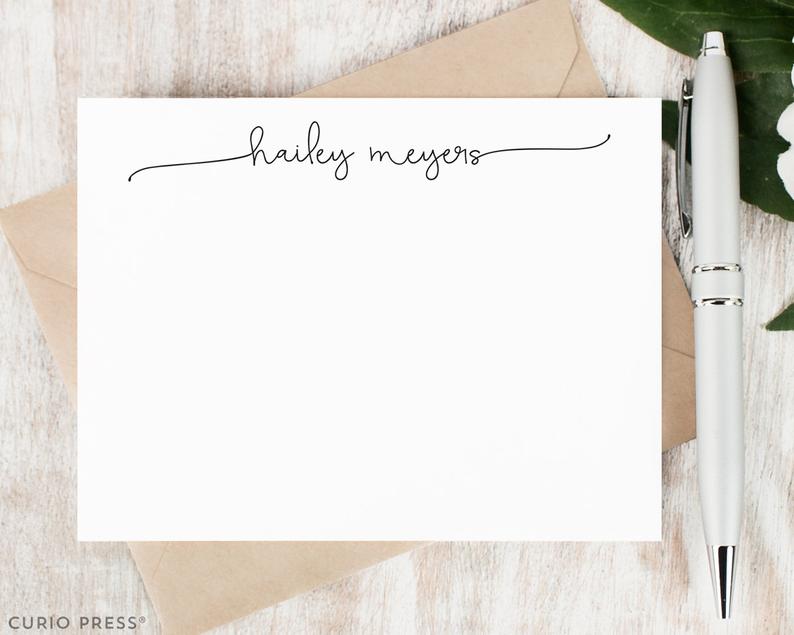 Personalized Notecards, $16.50
This set of personalized notecards is just one of many options available on Etsy, but I loved the handwritten feel of it. Even in this digital age, there's just something about getting a handwritten note from someone.
LifeAround2Angels Bath Bombs, $26.80
Enable her to spend a relaxing evening in the tub with this 12 pack of bath bombs that has great reviews.
Alaska Bear Natural Silk Pillowcase, $22.99
Silk pillowcases are supposed to be great for keeping your hair in good shape overnight as well as for your skin. This one is one of the cheaper options but still great quality.
Yoobao Portable Phone Charger, $26.99
Never run out of battery power again with this portable phone charger that comes in a pretty pink color.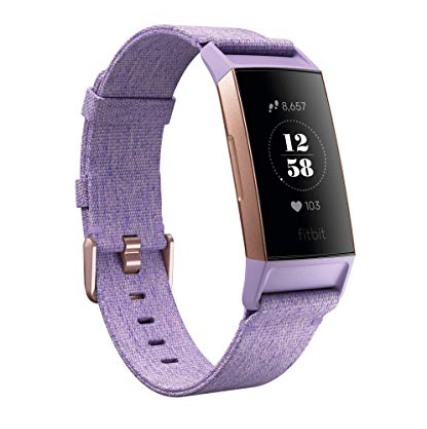 Fitbit Charge 3 Fitness Activity Tracker, $168.99
The newest version of the Fitbit is the most expensive item on the list this year, but it's a gift that she will use daily, so it might be worth the investment.
Revlon One-Step Hair Dryer and Volumizing Brush, $38.99
I think this item might be making it onto my wish list this year! It is a combination of a hair dryer and a brush and promises to simply your hair care routine.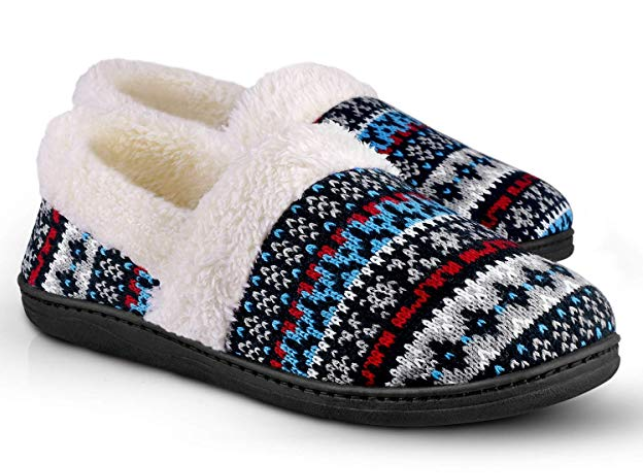 Homitem Women's Slip-On Memory Foam Slippers, $28.99
Who doesn't love a good pair of slippers? These are stylish and look super warm.
Five Minute Journal, $22.95
I think many people like the idea of journaling, but sometimes a blank notebook can be overwhelming. This one has prompts and structure so that she can keep track of daily life as well as cultivate gratitude.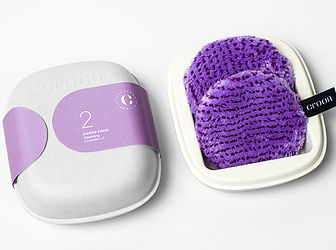 Cleansing Microfiber Pads, $26
Instead of buying big packs of microfiber cleansing cloths, these pads are reusable up to 400 times!
YAMIU Packing Cubes, $19.88
Even if she's not a huge traveler, these packing cubes will be practical and helpful even for short, occasional trips.
Abstract Vase Set, $20
Drew Barrymore has a whole line of beautiful vases, but this one is the best bang for your buck as you get three vases in one set for an extrmely reasonable price.

Botanical Monogram Trinket Dish, $12.50
This dish for earrings and jewelry is so cute, and most women love something that's personalized. Best of all, it's extremely inexpensive!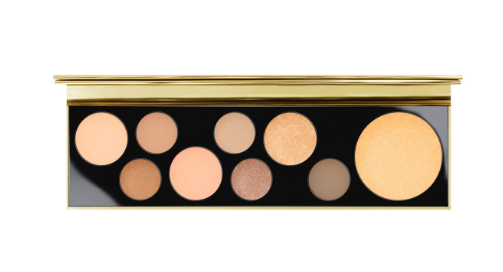 MAC Girls Power Hungry Palette, $34.85
The colors in this palette would work for a variety of skin tones and would likely last her a long time!
Pink Picasso Adult Paint by Numbers Kit, $42
Even if she doesn't think of herself as an artist, this kit will allow anyone to create a beautiful painting.
What do you think are the best gifts for women? Let us know in the comments!