This post may contain affiliate links. Read our disclosure here.
Get ready for all the deals in the 2019 Macy's Black Friday Ad! You'll find tons of doorbusters and even some fun free after rebate items!
The sale starts Wednesday at 10 am. Doorbusters are good Wednesday and Thursday all day and Friday and Saturday till 1 pm daily. Note: the Free after rebate items are good Thursday, in store only.
See the full Macy's Black Friday Ad
Search across all the Black Friday ads
and see what stores have the best deals.
2019 Macy's Black Friday Ad Deals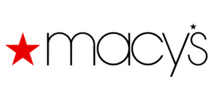 Free after Rebate
Bella 1.5 qt. Slowcooker , $10
-$10 Mail in Rebate
=

FREE


Thursday In Store Only
Limit 1
Luminarc 4 pc Glassware Sets, $10
-$10 Mail in Rebate
=

FREE


Thursday In Store Only
Limit 1
Mohawk Bath Rug, $10
-$10 Mail in Rebate
=

FREE


Thursday In Store Only
Limit 1
Stearns & Foster Pillow, $10
-$10 Mail in Rebate
=

FREE


Thursday In Store Only
Limit 1
Sedona Aluminum Fry Pans, $10
-$10 Mail in Rebate
=

FREE


Thursday In Store Only
Limit 1
Plush Throws (select), $10
-$10 Mail in Rebate
=

FREE


Thursday In Store Only
Limit 1
Issac Mizrahi Loves Sesame Street Plush, $10
-$10 Mail in Rebate
=

FREE


Thursday In Store Only
Limit 1
Men's Levi's T-Shirt , $10
-$10 Mail in Rebate
=

FREE


Thursday In Store Only
Limit 1
Men's Club Room T-Shirt, $10
-$10 Mail in Rebate
=

FREE


Thursday In Store Only
Limit 1
Fashion Watches, $20
-$20 Mail in Rebate
=

FREE


Thursday In Store Only
Limit 1
Studs or Pendant (select), $10
-$10 Mail in Rebate
=

FREE


Thursday In Store Only
Limit 1
Rihanna Reb'l Fleur 1.7 oz Eau De Parfum , $10
-$10 Mail in Rebate
=

FREE


Thursday In Store Only
Limit 1
Casual Styles Love Tribe Sweatshirt, Ideology Sweater or Style & Co Leggings, $10
-$10 Mail in Rebate
=

FREE


Thursday In Store Only
Limit 1
Jewelry and Accessories
Cold Weather Accessories, $9.99


after 1PM Friday and Saturday $24.99

Calvin Klein Tommy Hilfiger, Gold Toe, Perry Ellis & Sperry 40% off
Hanes 10 pk socks, $9.99
after 1PM Friday and Saturday $19.50

Designer Underwear 40% off
Men's Loungewear 50% off
Designer Watches 40% off
Anne Klein Watches 40% off
Michael Kors Watches 40% off
Gilitterati Culture 6 pc Travel Brush Set, $10
Glitterati Culture 5 pc Lip Gloss or Liquid Lipstick, $10
Urban Decay Perversion Mascara, $10
Murad Brilliant Vibes, $20
Philosophy Assorted Shower Gels, $10
Smashbox Makeup Brushes 50% off
It's Your Confidence Boosting Besties Set 50% off
Urban Decay Naked 3 Eyeshadow Palette 50% off
Strivectin Best Sellers Collection 50% off
Tarte' Dare to Live Eye Set 50% off
Beautyblender Best Friends Set 50% off
Glitterati Culture 7 pc Brush Sets 50% off
25 Days of Beauty Advent Calendar 50% off
Calvin Klein 4 pc Men's Coffret, $25
Kenneth Cole 4 pc Coffret, $25
Donna Karan Cashmere Mist 3 pc Rollerball set, $25
Michael Kors Rollerball Trio Kit, $25
Catherine Malandrino Golden Rose Home Frangrance Set, $25
English Laundry Tahitian Waters 3 oc, $25
Juicy Couture 3 pc, $25
Estee Lauder Pleasures Captivating Duet, $25
Jessica Simpson Fancy Love 4 pc Set, $25
Burberry Brit for Her, $25
Narciso Rodiguez for Her, 1 oz, $25
Issey Miyake L'eau D'Issey, $25
Kenneth Cole Black 1 oz, $25
Wildfox Eau De Parfum, $25
Hugo Boss Man, $25
Lacoste Magnetic Eau De Toilette 1 oz, $25
Davidoff Cool Water , $25
Azzaro Chrome Limited Edition Eau De Toilette 3.4 oz, $25
Kate Spade New York in Full Bloom 1.7 oz, $25
Perry Ellis Aqua Eau De Toilette 1.7oz, $25
Designer Handbags 50% off
Belts and Belt Bags 50% off
Sunglass Hut Clearance 50% off
Fitbit Versa, $149.95


after 1PM Friday and Saturday $199.95

FitBit Ionic, $199.95
after 1PM Friday and Saturday $249.95

Fossil Smartwatches, $175
Diesel Little Daddy Watches, $199
Boxed Diamond Jewelry 75% off
Diamond Studs & Earrings 60% off
Children's Jewelry 70% off
Gold Chains 70% off
Gemstone Bracelets 65% off
Blue Topaz Jewelry 65% off
Sapphire Jewelry 65% off
Diamond Earrings 1/10 ct. tw. $29.99 WYB $50+


Limit 10
Seasonal
Holiday Lane Ornaments & Decor 60% off
Holiday Dinnerware, Gifts and More 65% off
Holiday Collectibles 25% off
Godinger Bar, Serve & Glassware 65% off
Linens
70% off Bedding Essentials
Parker Sheets Queen or King 1200 Thread Count Sheet Sets, $29.99


after 1PM Friday and Saturday $59.99

Monroe Queen or King Sheet Set 1000 Thread Count Sheet Set, $39.99


after 1PM Friday and Saturday $69.99

Charter Club Cozy Plush Throws, $9.99


after 1PM Friday and Saturday $19.99

Microfiber Twin Sheet Set, $5.99


after 1PM Friday and Saturday $12.99

Reversible Comforter Set 12 pc, $49.99


after 1PM Friday and Saturday $59.99

Comforter Set 8 pc with Layered Quilt, $72.99


after 1PM Friday and Saturday $99.99

Whim by Martha Stewart Collection & Lucky Brand 65% off
Kids & Teen Bedding 65% off
KM Home 5'x8′ Stello Area Rug, $99


after 1PM Friday and Saturday $159

70% off Memory Foam Pillows & Toppers
70% off Throws by Martha Stewart Collection 70% off
Bedding Essentials 70% off
Softspun Bath Towel, $2.99


after 1PM Friday and Saturday $7.99

Martha Stewart Collection Spa Towel, $5.99


after 1PM Friday and Saturday $10.99

Lauren Ralph Lauren Logo Pillow, $6.99


after 1PM Friday and Saturday $11.99

Satin Pillow 2 pk Protectors by Home Design, $9.99
-$8 Mail in Rebate
=$1.99
after 1PM Friday and Saturday $9.99
Charter Club Elite Towel, $9.99


after 1PM Friday and Saturday $15.99

65% off Charter Club Damask Sheet Sets & Bedding
65% off Charter Club Demask Designs Sheet Sets & Bedding
65% off Select Bedding
65% off Bath & Accent Rugs
Shoes
Men's Designer Shoes, $39.99


after 1PM Friday and Saturday $54.99

Weatherproof Vintage, Kenneth Cole, Unlisted, Alfani, Kingside and other select Men's Shoes, $29.99


after 1PM Friday and Saturday $39.99

Select Womens Shoes 40% off
Toys
FAO Schwarz Toys 50% off
Fisher Price Toys 20% off
Lego (select) 20% off
Novelty Bar Gifts 60% off
Remote Control Cars Black Series and Brookstone 50% off
Furniture
Monroe Queen Bed, $279
Canyon Queen Bed & Bed Set, $279
Arden Queen Bed, $279
Sanibel Queen Bed, $389
Tribeca Grey Storage Queen Bed, $499
Matteo Storage Queen Bed, $899
Tribeca Grey 5 pc Dining Set, $599
Canyon 5pc Dining Set, $899
Baker Street 5 pc Dining Set, $999
Hayley 5pc Dining Set, $1299
Ladlow 90″ Fabric Sofa, $399
Radley 86″ Fabric Sofa, $599
Wedport 3pt Fabric Sectional, $1789
Radley Chair Bed, $649
Macy's Collection of Floor Stock Area Rugs 75% off
Sterling Silver & Gold Boxed Jewelry 75% off
Clothing
Men's Club Room Dress Shirts, $9.99


after 1PM Friday and Saturday $14.99

Men's Dress Shirts, $19.99


after 1PM Friday and Saturday $39.99

Designer Thermals, $21.99
after 1PM Friday and Saturday $31.50

Designer Suit Separates, $1.99


after 1PM Friday and Saturday $330-352

Lauren Ralph Lauren Calvin Klein Dress Pants, $29.99


after 1PM Friday and Saturday $49.99

Kenneth Cole Reation, Lauren Ralph Lauren and Calvin Klein Suits, Sports Coats & OverCoats (select), $99.99


after 1PM Friday and Saturday $159.99-$197.50

Michael Kors & Lauren Ralph Lauren Overcoats, $129.99


after 1PM Friday and Saturday $225-$247.50

Lauren Ralph Lauren or Tommy Hilfiger Sport Coats, $69.99


after 1PM Friday and Saturday $118.

50% off Designer Styles for Him
60% off Kid Style Clothing
Kids Puffer Jackets, $15.99


after 1PM Friday and Saturday $24.99

Kids Underwear & Socks 50% off
Cuddl Duds Sleepwear & Layering 50% off
Charter Club Cashmere Sweaters , $39.99
after 1PM Friday and Saturday $69.99

Junior Styles 50% off
Styles for Her 50% off
Men's Outerwear 60% off
Faux Fur Coats 50% off
Levi's 40% off
Housewares
Bella Panini Maker, $19.99
-$12 Mail in Rebate
=$7.99
after 1 PM Friday and Saturday $29.99
Black & Decker Glass Jar Blender, $19.99
-$12 Mail in Rebate
=$7.99
after 1 PM Friday and Saturday $29.99
Black & Decker 16 Cup Rice Cooker, $19.99
-$12 Mail in Rebate
=$7.99
after 1 PM Friday and Saturday $29.99
Black & Decker Helix Hand Mixer, $19.99
-$12 Mail in Rebate
=$7.99
after 1 PM Friday and Saturday $29.99
Bella Toaster Oven, $19.99
-$12 Mail in Rebate
=$7.99
after 1 PM Friday and Saturday $29.99
Crux Small Appliances; Single Serve Coffee Maker, 2.6 qt Air Fryer & Multi-Cooker, $49.99


after 1 PM Friday and Saturday $129.99

Nespresso Bundle machines, $124.99


after 1 PM Friday and Saturday $249.99

Bella 1.6 qt Air Fryer , $14.99


after 1 PM Friday and Saturday $34.99

Instant Pot 6 qt Duo Nova or 6 qt Air Fryer, $69.99


after 1 PM Friday and Saturday $99.99

Nuwave Appliances 14 qt Digital Air Fryer or Duet Pressure Cooker Air Fryer, $119.99


after 1 PM Friday and Saturday $187.99

Ninja Foodie , $169.99


after 1 PM Friday and Saturday $229.99

Black & Decker Air Fryer Toaster Oven, $39.99


after 1 PM Friday and Saturday $59.99

Cuisinart 14 Cup Coffee Maker or 8 Cup Food Processor , $59.99


after 1 PM Friday and Saturday $99.99

Keurig K-Select K80, $79.99


after 1 PM Friday and Saturday $129.99

Ninja Coffee Maker, $99.99


after 1 PM Friday and Saturday $169.99

Ninja Pro Blender, $69.99


after 1 PM Friday and Saturday $139.99

Martha Stewart Collection Enameled Cast Iron 6 qt Casserole, $49.99


after 1 PM Friday and Saturday $90.99

Bella Rocket Blender, $19.99
-$12 Mail in Rebate
=$7.99
after 1 PM Friday and Saturday 29.99
Bella 5 qt Slow Cooker, $19.99
-$12 Mail in Rebate
=$7.99
after 1 PM Friday and Saturday 29.99
Black & Decker Coffee Maker, $19.99
-$12 Mail in Rebate
=$7.99
after 1 PM Friday and Saturday 29.99
Bella Electric Skillet, $19.99
-$12 Mail in Rebate
=$7.99
after 1 PM Friday and Saturday 29.99
Bella T-fal & Victoria Pots and Pans, $19.99
-$12 Mail in Rebate
=$7.99
after 1 PM Friday and Saturday $24.99
Sedona 64 pc Cookware SEt, $54.99


after 1PM Friday and Saturday $64.99

Cuisinart Stainless Steel Cookware Sets, $129.99


after 1PM Friday and Saturday $149.99

Faberware Nest 10 pc Set, $79.99


after 1PM Friday and Saturday $84.99

Goodful 10 pc or Belgique 11 pc Cookware SEt, $79.99


after 1PM Friday and Saturday $89.99

T-Fal 18 pc Cookware Set, $49.99


after 1PM Friday and Saturday $59.99

Rachael Ray Cookware Sets, $79.99


after 1PM Friday and Saturday $84.99

NutriBullet Blender Combo, $99.99


after 1PM Friday and Saturday $139.99

Tools of the Trade 13 pc Cookware Set, $29.99


after 1PM Friday and Saturday $34.99

Tools of the Trade 16 pc Storage set, $29.99


after 1PM Friday and Saturday $74.99

Rachael Ray 5 pc Bakeware SEt, $24.99


after 1PM Friday and Saturday $49.99

KitchenAid Classic Stand Mixer, $199.99


after 1PM Friday and Saturday $259.99

Chicago Cutlery 18 pc Set, $99.99


after 1PM Friday and Saturday $149.99

Henckels Solution Set, $69.99


after 1PM Friday and Saturday $99.99

Goodful Aerogarden Harvest, $89.99


after 1PM Friday and Saturday $139.99

Tools of the Trade or Farberware 15 pc Cutlery Set, $19.99


after 1PM Friday and Saturday $39.99

KitchenAid Artisan Stand Mixer Bundle, $279.99


after 1PM Friday and Saturday $429.99

Travel Drinkware 50% off
Pyrex 22 pc set or Corningware 10 pc , $29.99
-$10 Mail in Rebate
=$19.99
after 1PM Friday and Saturday $49.99
Tools of the Trade 22 pc Cutlery Set or 16 pc Food Storage , $19.99


after 1PM Friday and Saturday $38.99

Shark Rocket Cordless Vacuum, $149.99


after 1PM Friday and Saturday $219.99

Shark or Bissell Vacuum, $78.99


after 1PM Friday and Saturday $159.99

Black & Decker Hand Vacuum, $19.99
-$10 Mail in Rebate
=$9.99
after 1PM Friday and Saturday $29.99
Shark Ion Robot, $179.99


after 1PM Friday and Saturday $299.99

65% off Dinnerware & Barware
Moose Munch 60% off
Table Linens 65% off
Dinnerware Boxed Sets 16 pc, $19.99
after 1PM Friday and Saturday $24.99

Villeroy & Boch New Wave & French Garden Collections 60% off
Lenox & Mikasa 60% off
Butterfly Meadow 24 pc Set, $119.99
-$20 Mail in Rebate
=$99.99
after 1PM Friday and Saturday $199.99
60-65% off Luggage
Irons & Steamers 40% off
Black & Deceker Easy Steam Iron , $19.99
-$10 Mail in Rebate
=$9.99
after 1PM Friday and Saturday $19.99
Massagers & Foot Spas, $18.99
-$10 Mail in Rebate
=$8.99
after 1PM Friday and Saturday $19.99
In Ad Coupons
$10 off $25+ purchase on Select Sale & Clearance clothing, Accessories, jewelry, watches & Home items (Excludes Doorbusters)
$20 off $50+ on select sale & clearance clothing, accessories, jewelry, watches & home items (Excludes doorbusters)