This post may contain affiliate links. Read our disclosure here.
I have a friend who has two boys in the 8-10 age group, and she was recently telling me how hard it is to find gifts for them at this age. They are usually out of the stage of wanting to play with toys, but in many ways they are still just little kids. They love technology, but you don't want to just give them video games or gaming systems. So the key is to find gifts that will inspire creativity or encourage them to get outside, all while appealing to what they're interested in. This year, I've put together 20 of the top gifts for boys ages 8-10 so that you can have some help if you're shopping for someone in this category!
See all of our 2019 gift guides.
2019 Top Gifts for Boys ages 8-10 | Gift Guide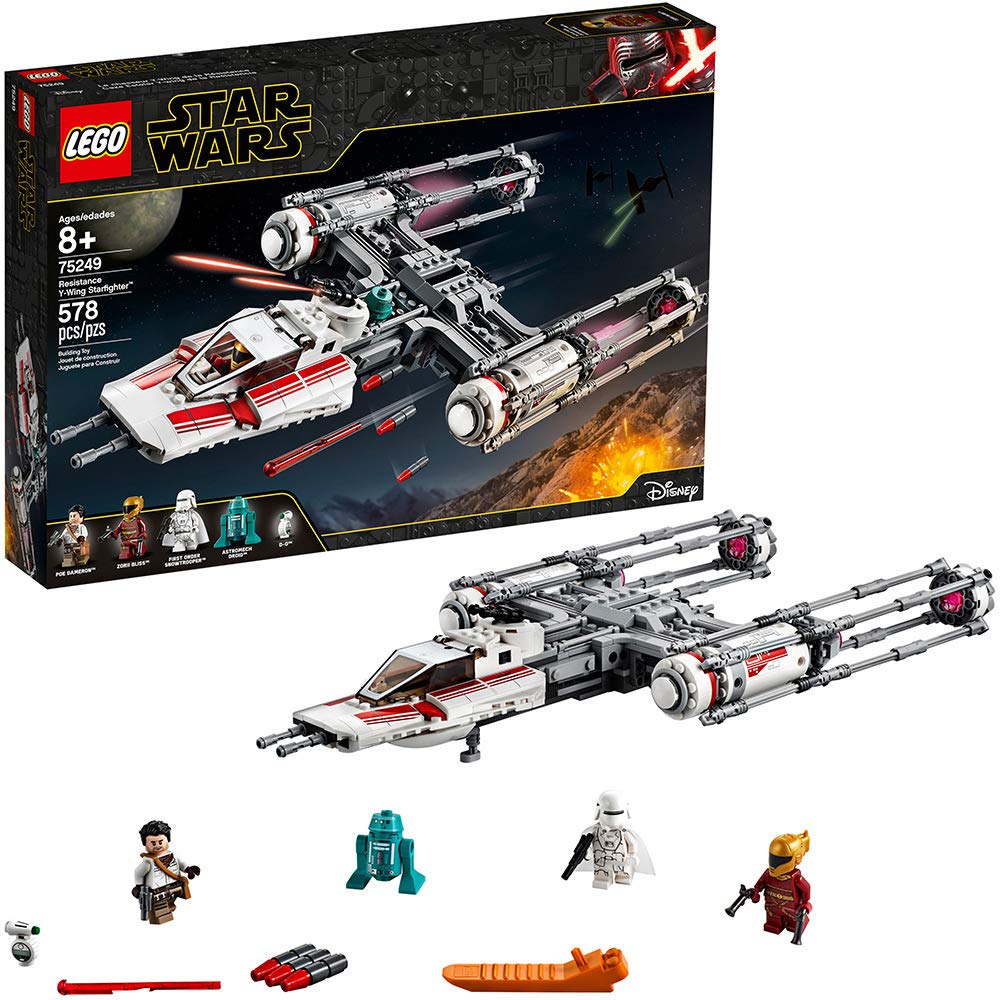 LEGO Star Wars: The Rise of Skywalker Resistance Y-Wing Starfighter, $55.99
LEGO sets are usually still a hit at this age, and boys who are into them are sure to love this new Star Wars-inspired set..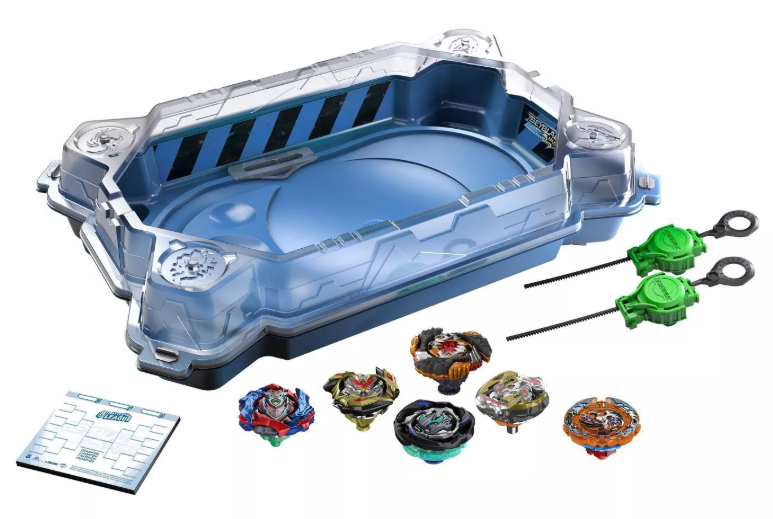 Beyblade Burst Turbo Championship Clash Battle Set, $79.99
I'm not 100% sure what Beyblade is, but apparently it's a popular TV show. This gift lets kids battle each other, and you can add on to the collection if you want.
Fortnite Jumbo Loot Llama Piñata, $70.99
If you have a Fornite lover, this pinata will be enjoyed even if it's no one's birthday.
Buffalo Games Classic Pinball Board Game, $37.99
Games are always a good choice for this age group, and this one is a spin on the classic game of pinball.
X-Shot Excel Turbo Fire Foam Dart Blaster, $19.99
This Nerf-like gun lets you load many darts at once so kids can have a full-on foam blaster battle!
Catan Junior Game, $24.49
Some kids at this age might be ready for the adult version of Catan, but this Junior version might be the better one to start with.
Boy Craft Catapult Wars, $12.14
Kids can build their own catapults and then battle!
Ripstik Ripster Caster Board, $39.93
Encourage kids to get away from the screens and get outdoors with this riff on a skateboard.
Zing Air Hunter Z-Curve Bow, $37.31
What could be better than a bow that actually shoots? These arrows can fly for a super long way but won't hurt if they hit someone.
K'Nex 35 Model Building Set, $24.89
Focus that creativity and fine motor development into this fun building set.
Ideal 220 Trick Mega Magic Show Kit, $37.62
For the budding magician, this kit will let him put on a full-blow magic show.
MOICO Professional Rechargeable Walkie Talkies, $33.99
These real walkie talkies will let kids and friends or siblings stay in touch even when they're far apart from each other—give every kid their own Nerf gun and a walkie talkie and they can coordinate their strategies!

Crayola Marker Maker Wacky Tips, $15.99
If you know a boy who is into art or drawing, letting him make his own markers could be a really big hit!
Laser Pegs 8-in-1 in Sports Car Building Set, $79.99
Building sets that create a product that does something seems like it would be really popular with boys this age. This car actually lights up!
Franklin Sports MLB Baseball Pop a Pitch, $15.99
If you've got a sports fan on your hand, this gift will make it easier for him to practice!
Snap Circuits Arcade Electronics Exploration Kit, $36.86
Another fun gift that encourages STEM exploration.
ThinkFun Gravity Maze Marble Run Logic Game, $29.95
This game is like a marble run set for big kids, because it encourages them to put the pieces together in certain ways to achieve certain goals.
Djubi Classic, $20.99
This is another great gift idea that encourages kids to get outside (because "slingball" doesn't sound like a good indoor game!).
Flybold Slackline Kit, $47.99
Let kids create their own obstacle course in the backyard with this kit!
Ozobot Bit Coding Robot, $54.38
For kids that love technology, let them put their brains to good use by coding activities for their very own robot!