This post may contain affiliate links. Read our disclosure here.
It's ben a few years since we've provided gift guides for different age groups and themes, but this year I'm so glad to have them back! I've been adding things to lists for my own girls as I maek these, and it's helpful to already have an idea of what might be good gift ideas for Christmas this year. We started at the beginning with babies, but today we've already made it to the top gifts for girls ages 5-7!
Note: All prices on this list are subject to change at any time.
2019 Top Gifts for Girls ages 5-7 | Gift Guide
Barbie Malibu House, $99.99
Barbies never go out of style, and this house has room for all your little girl's dolls with plenty of room to move around.
Note: This is a big item every year and is excluded in most toy coupons from major stores.
LEGO Disney Frozen 2 Arendelle Castle Village, $79.95
There are so many LEGO sets out there, but this one is themed for the new Frozen movie, which I know we'll be watching at our house!

LeapFrog RockIt Twist, $49.44
If your girl likes video games but you're not ready to invest in a huge gaming system, this device lets kids play different games.
Owleez Flying Baby Owl Interactive Toy, $38.82
Not ready for a real pet? This owl can mimic the real thing without all the logistics… and it flys!
Disney Frozen Frantic Forest Game, $19.99
Another fun gift idea that's related to Frozen. This game is perfect for this age group!
LEGO Disney Princess Elsa's Jewelry Box Creation, $32
This LEGO set doubles as a building set as well as a jewelry box!
Poopsie Rainbow Surprise Slime Kit, $59.99
I was a little dubious about this one, but it's a hot new toy and has pretty good reviews. This is perfect for the girl who likes to make things herself!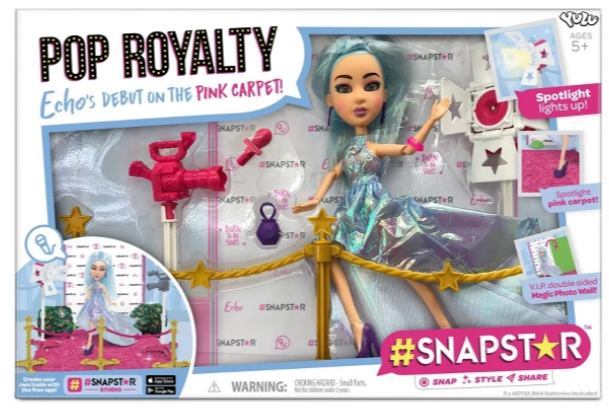 #SNAPSTAR Pop Royalty: Echo's Debut on the Pink Carpet, $24.99
If your daughter is a fan of these dolls, then this new addition to the collection will be a big hit.
VTech Kidizoom Action Cam 180, $49.99
If you're not ready to hand over your smartphone, kids can use this cool camera to take photos and videos.
Littlest Pet Shop Pet Partment Play Set, $24.99
With room for 30 pets, this will help keep all those tiny animals contained!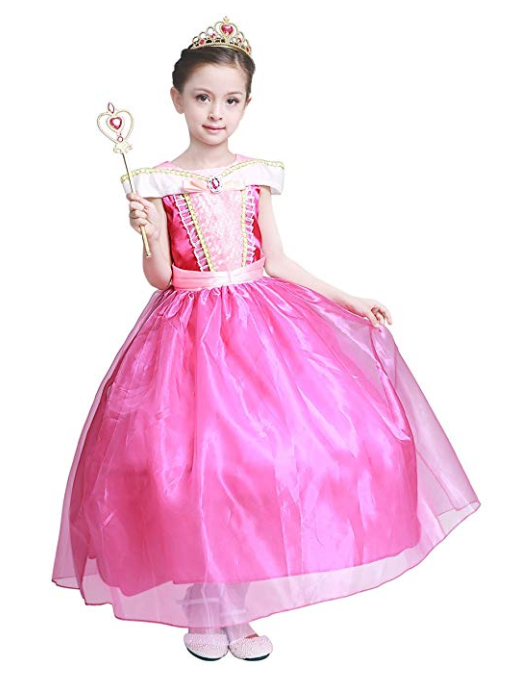 Ioel Girls New Princess Party Costume Aurora Long Dress, $21.99
Dressing up is still usually popular at this age, so this beautiful pink dress would be a great addition to any dress-up bin.
B. Toys Pop Snap Bead Jewelry, $18.29
The great thing about this gift is that girls can make their own jewelry, then take it apart and make something new!
Little Live Pets Bird with Cage, $17.99
This is another fun gift idea for the kid who wants a pet but isn't ready for the responsibility yet.
Spirograph Award Winning Deluxe Design Kit, $14.97
I had one of these as a kid, which is proof that this gift never goes out of style. We gave our girls this for Christmas a few years ago, and they still use it!
Razor A Kick Scooter, $29.97
For encouraging outdoor play, this scooter is durable and has great reviews, with an excellent price point.
VTech Kidizoom Smartwatch DX, $59.00
Although on the pricier side, this watch would be a wonderful gift for a responsible child who is itching for a piece of technology for themselves.
Crayola Light Up Tracing Pad, $24.99
Creating art and drawing seem to be super popular with this age group, so this light up tracing pad is a fun way to encourage a child with an artistic bent.
Crayola Inspiration Art Case, $22.81
To encourage more open-ended creativity, this set of art supplies will thrill the heart of any budding artist!
Liberty Imports Light Up Archery Bow and Arrow, $22.93
OK, so this is definitely an outside toy, but what could be more fun to any kid at this age then shooting a bow and arrow that actually works?
HedBanz Game, $11.92
This is a fun family game that's perfect for kids who aren't reading confidently yet!
What are your favorite gifts for this age group? Let us know in the comments!