This post may contain affiliate links. Read our disclosure here.
Black Friday will look a tad different at Walmart this year. For 2020, Walmart plans to run three big savings events spread out throughout November! Here are all the deals in the first Savings Event.
Deals start online Wednesday, 11/4, at 7pm eastern. More deals will be in-store on Saturday 11/7 and they will load extra deals online that Saturday as well (starting at 12 am eastern).
Click here to see the ad scans for the Walmart Black Friday Event #1 Ad
Search across all the Black Friday ads
and see what stores have the best deals.
2020 Walmart Black Friday Event #1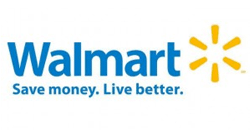 Toys
LOL Suprise Bigger Suprise, $40


Online Only

Hot Wheels Track Builder System, $15


Online Only

Hot Wheels Power Shift Raceway Track Set, $15


Online Only

Cra-Z-Art Inspired Craft Kit, $10


Online Only

Disney Princess Doll and Dress, $20


Online Only

Giant Tumbling Towers, $35


Online Only

Styling Heads, $10


Online Only

Hatchimals Mystery or Hatchibabies, $20


Online Only

Vtech Myla the Magical Unicorm, $30


Online Only

Adventure Force Die-Cast 50 pk Cars, $20


Online Only

Nerf RapidStrike CS-18 Blaster, $20


Online Only

Beyblade Cross Collision Battle Set, $25


Online Only

Super Adventure Coloring Kit, $10


Starts Nov. 7th 12AM ET Online, 5AM Local In Store

Crayola Activity Kit, $10


Starts Nov. 7th 12AM ET Online, 5AM Local In Store

Character Wood Puzzle 5 pk, $5


Starts Nov. 7th 12AM ET Online, 5AM Local In Store

Childrens Story Book, $5


Starts Nov. 7th 12AM ET Online, 5AM Local In Store

Game Bundle 3 pk, $5


Starts Nov. 7th 12AM ET Online, 5AM Local In Store

Melissa & Doug Giant Floor Puzzle, $5


Starts Nov. 7th 12AM ET Online, 5AM Local In Store

Character Figures, 8 pk, $5


Starts Nov. 7th 12AM ET Online, 5AM Local In Store

LOL Surprise Pet, $5


Starts Nov. 7th 5AM Local In Store Only

PJ Mask Motorcycle, $5


Starts Nov. 7th 12AM ET Online, 5AM Local In Store

Paw Patrol Vehicle, $5


Starts Nov. 7th 12AM ET Online, 5AM Local In Store

Gone Fishin Game, $5


Starts Nov. 7th 12AM ET Online, 5AM Local In Store

Fisher-Price Toys (select), $5


Starts Nov. 7th 12AM ET Online, 5AM Local In Store

MasterChef Toy Appliance, $5


Starts Nov. 7th 5AM Local In Store Only

Disney Princess Doll, $5


Starts Nov. 7th 5AM Local In Store Only

Barbie Fashionista Doll, $5


Starts Nov. 7th 5AM Local In Store Only

Kinectic Sand 2 lb, $5


Starts Nov. 7th 5AM Local In Store Only

Barbie Vehicle or Accessory, $10


Starts Nov. 7th 12AM ET Online, 5AM Local In Store

Character Puzzle, $10


Starts Nov. 7th 12AM ET Online, 5AM Local In Store

28″ Giant Vehicle, $10


Starts Nov. 7th 12AM ET Online, 5AM Local In Store

Monster Jam Vehicle, 5 pk, $10


Starts Nov. 7th 12AM ET Online, 5AM Local In Store

My Life as Doll, $15


Starts Nov. 7th 12AM ET Online, 5AM Local In Store

New Bright RC Chargers 1:12 Car, $15


Starts Nov. 7th 12AM ET Online, 5AM Local In Store

New Bright 1:14 RC Truck, $15


Starts Nov. 7th 12AM ET Online, 5AM Local In Store

My Sweet Love Deluxe Baby Doll Playset, $20


Starts Nov. 7th 12AM ET Online, 5AM Local In Store

Character Ball Pit, $20


Starts Nov. 7th 12AM ET Online, 5AM Local In Store

Pokemon Jirachi-GX Collection, $20


Starts Nov. 7th 12AM ET Online, 5AM Local In Store

Fisher Price Toys (select), $12


Starts Nov. 7th 5AM Local In Store Only

Paw Patrol Dino Patroller, $25


Starts Nov. 7th 12AM ET Online, 5AM Local In Store

New Bright 1:6 RC Truck, $40


Starts Nov. 7th 12AM ET Online, 5AM Local In Store

Lego Classic or Duplo Tower, $30


Starts Nov. 7th 12AM ET Online, 5AM Local In Store

EZ Fold Arcade Basketball Game, $69


Starts Nov. 7th 12AM ET Online, 5AM Local In Store
Electronics
Apple AirPods Gen 2, $99


Online Only

Onn 65″ Class 4K UHD Roku TV, $228


Online Only

Onn 42″ Class 1080 p FHD Roku TV, $88


Online Only

HP Pavilion i5 GTX 1650 Gaming Laptop, $449
Online Only
Intel Core i5-9300H
NVIDIA GTX 1650 4GB Graphics
8GB RAM
256GB SSD Storage
JLab Air Go True Wireless Earbuds, $20


Online Only

RCA 480P Projector, $49


Online Only

JLab Studio Noise Canceling Headphones, $30


Online Only

Karaoke Machine, $39


Online Only

MSI GF65 Gaming Laptop, $799
Online Only
NVIDIA GeForce GTX 1660 Ti
Intel Core i7-10750H
15.6″ HD Display
8GB RAM
512GB SSD Storage

Night Owl 4 Camera Home Security System, $150


Starts Nov. 7th 12AM ET Online, 5AM Local In Store

Monster Smart LED Light Strip, $7.88


Starts Nov. 7th 5AM Local In Store Only

RoKu Ultra LT, $48


Starts Nov. 7th 12AM ET Online, 5AM Local In Store

Acer 32″ Curved Gaming Monitor, $155


Starts Nov. 7th 12AM ET Online, 5AM Local In Store
Household
Instant Pot Viva 6 qt Pressure Cooker, $49


Online Only

Gourmia 8 qt Air Fryer, $49


Online Only

Power XL Smokeless Grill, $49


Online Only

Shark Navigator Upright Vacuum, $98


Online Only

Instant Pot 6 qt Duo Crisp, $79


Online Only

Hotel Style Bath Towel or Bundle 4 pk, $5


Online Only

Hart 6 Gal 5.0 HP Wet Dry Vacuum, $29


Online Only

iRobot Roomba 670 Robot Vacuum, $177


Online Only

Anker Eufy 25C Wi-Fi RoboVac, $99


Online Only

Hoover WindTunnel XL Pet Upright Vacuum, $48


Online Only

Gourmia Air Fryer Toaster Oven, $49


Starts Nov. 7th 12AM ET Online, 5AM Local In Store

Dirt Devil Power Express Upright Vacuum, $29


Starts Nov. 7th 12AM ET Online, 5AM Local In Store

Faberware 16″ Nonstick Griddle, $9.96


Starts Nov. 7th 5AM Local In Store Only

Yankee Candle Large Jar, $10


Starts Nov. 7th 12AM ET Online, 5AM Local In Store

Magic Bullet Blender, $15


Starts Nov. 7th 12AM ET Online, 5AM Local In Store