This post may contain affiliate links. Read our disclosure here.
I have to admit, when I began coming up with a list of cities to cover for these posts, I wasn't super excited about Little Rock. In my mind, it isn't really close to any exciting mountainous areas, it's not close to the beach, and I guess in my limited thinking, I wasn't sure what else I could find that would be fun for people to do. Well, consider me humbled, because I honestly considered if we could make a trip to Little Rock soon after all the things I found. The history you can find here is immense and profound, and there are also tons of great outdoor activities that you can enjoy alone or with your family. I hope this list inspires you to take a trip to Little Rock!
Not going quite this far west? Check out our Top 25 Free Things to Do in Birmingham.
Top 25 Free Things to Do in Little Rock
Stop in at the Visitor Center at Historic Curran Hall
One of your first stops in Little Rock should be Curran Hall, built in 1842 and listed on the National Register of Historic Places. The interior is interesting because of how well it has been preserved with very little alterations, but it also houses the Little Rock Visitor Center. Don't miss the outside, though—the gardens are breathtaking!
Go back in time at Little Rock Central High School National Historic Site
The only operating high school in nation designated as historic site, Central High School is the site of one of the most famous episodes of the Civil Rights movement. Walking the grounds is free. Free guided tours of the interior of the school are available during the week, but they recommend making reservations.
Watch the boats at Lake Maumelle
You can't swim in Lake Maumelle, but you can enjoy the shoreline and wildlife around it. Pack a furgal picnic lunch!
Explore the Historic Arkansas Museum
This free museum includes an interactive children's gallery, an historical video, characters in period costume, and historical buildings.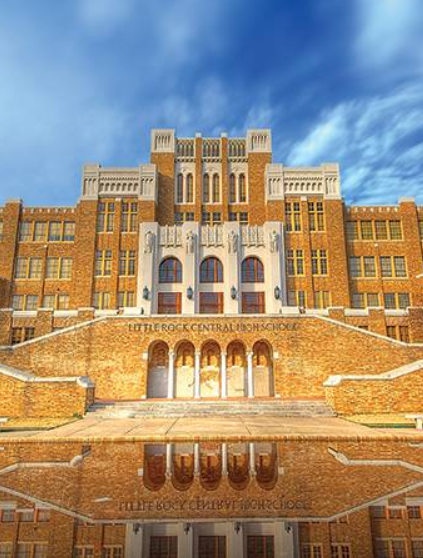 Listen to history on the Arkansas Civil Rights History Audio Tour
This audio tour is done through a free mobile app that will guide you through important locations in Little Rock. You can start at any point on the tour by looking for numbered decals on the sidewalk and finding the appropriate part in the app. One of the historic sites you'll see on the tour is the Little Rock Nine Monument.
Learn African-American History at the Mosaic Templars Cultural Center
This museum has exhibits all related to African American history in Arkansas. It celebrates achievements of African Americans in Little Rock and beyond from the 1870s through the present.
Let the kids run free in MacArthur Park
The first city park in Little Rock, it's the location of the beautiful Contemplation Gardens and the Arkansas Korean War Veterans Memorial.
This trail goes for almost 90 miles and connects multiple parks, museums, and other areas throughout Little Rock and North Little Rock. You can bike, walk, or run on the beautiful paths.
Enjoy nature at Pinnacle Mountain State Park
An obvious site on the skyline in the Little Rock area, Pinnacle Mountain is surrounded by a state park that offers water activities, hiking trails, and bike trails.
Explore the Old State House Museum
Located on the original state capitol of Arkansas, this museum showcases important events in Arkansas history.
Appreciate art at the Arkansas Arts Center
Some special exhibitions may require a paid ticket, but most of the museum is free!
Get wet at Peabody Splash Park
Break out the swimsuits for your kids and let them beat the heat while you sit in the shade.
It will take too long to list all that you can find at Burns Park, but in short, it includes an antebellum log cabin, a fishing area, a camping area, two regular golf courses and two disc golf courses, tennis courts, playgrounds, and a dog park!
See a real cotton gin at the Plantation Agriculture Museum
This museum showcases Arkansas agricultural history including a cotton gin, a seed warehouse, and a tractor exhibit. There are many interactive areas and special events held throughout the year.
Explore the Arkansas State Capitol
You may have to sign up in advance for a tour, but you'll enjoy learning about Arkansas government and history within the capitol building.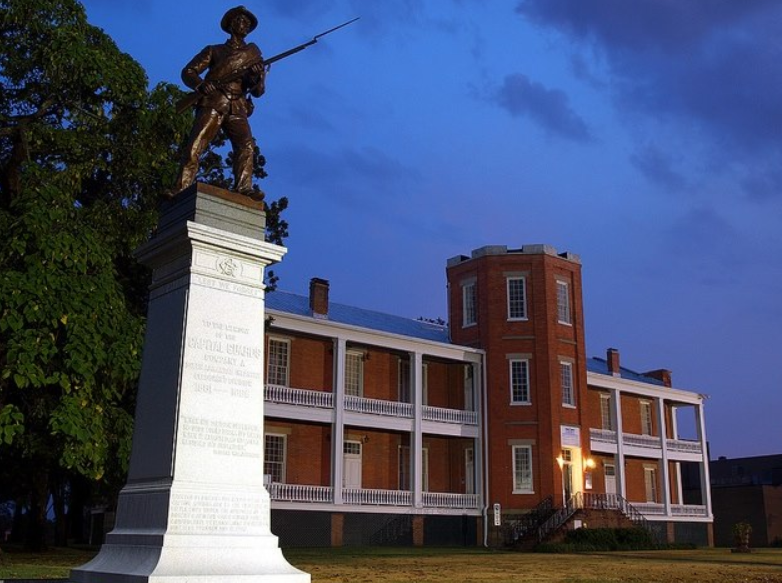 Learn military history at the Macarthur Museum of Arkansas Military History
There are so many wonderful, free museums in Little Rock! This one shares exhibits related to Arkansas military history and is named after General Douglas MacArthur.
See the sights of Little Rock from the Big Dam Bridge
This bridge runs across the Arkansas River 90 feet above the river, so don't look over the edge if you're afraid of heights!
Learn about sustainable farming at Heifer International
Heifer International is an organization that works around the world to encourage sustainable farming and empower women. Their goal is to help impoverished families achieve self-reliance. They have free tours and programs that are great for kids!
Pose for a selfie in the Vogel Schwartz Sculpture Garden
This sculpture garden consists of over 70 sculptures that are placed along the bank of the Arkansas River. There are lots of small places so sit and be alone or read a book, but there's also plenty of space for kids to run and play!
See wildlife up close at the Central Arkansas Nature Center (https://www.agfc.com/en/explore-outdoors/nature-and-education-centers/wsjcanc/)
Located in the River Market district of Little Rock, you can see turtles and butterflies outside, and many other exhibits and wildlife inside the building.
On the National Register of Historic Places, there are many famous people buried in this cemetery. You can pay a small fee for a guided tour, but the self-guided tour is free and available in a small pamphlet at the beginning of the cemetery.
See the The Old Mill at T. R. Pugh Memorial Park
This mill was built in the 1930s, but it was built to look like it was built in the 1800s so it could be included as part of the set of the movie Gone with the Wind. It is listed on the National Register of Historic Places and is a beautiful place to stop and take a breather.
Walk the River Market District
Of course you can always spend money in a place like this, but window shopping and people watching is always free. You can also see the namesake of Little Rock in La Petite Roche Plaza while walking around the river district. 
Get outside at night during River Lights in the Rock
Head to the River Market District at night to see three Little Rock bridges lit up. Spend a little money and grab some ice cream while you enjoy the lights!
Grow in knowledge within the Central Arkansas Library System
You'll be limited in what you can take home if you're not a resident, but you can enjoy all the library has to offer within its buildings while you're there. Perfect for a rainy afternoon!
Have you been to Little Rock? What are your favorite free things to do there?