This post may contain affiliate links. Read our disclosure here.
As one of the most historically rich cities in the United States, Philadelphia is definitely worth visiting. While you may plan on spending money eating a cheese steak or attending one of the many professional sports games while you're there, there are many things that you can do for free in the City of Brotherly Love. Here are the top 25 free things to do in Philadelphia!
Top 25 Free Things to Do in Philadelphia
Walk along the riverfront, eat at barge restaurants, rest in the hammock gardens, and more in this fantastic park.
This cobblestone street is the oldest continuously inhabited residential street in the United States (built in 1702).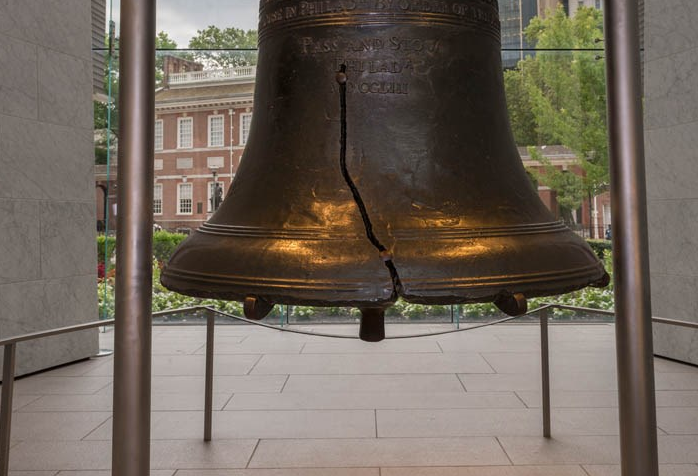 The Liberty Bell is located in its own museum across from Independence Hall. Plan your visit carefully since it is a very popular tourist attraction, and as of summer 2022, you have to reserve timed tickets in advance.
Directly across from the Liberty Bell is the infamous building which used to house the Liberty Bell and where the Declaration of Independence was signed. Tickets are free, but you have to arrange a specially timed tour (no tickets are needed in January or February).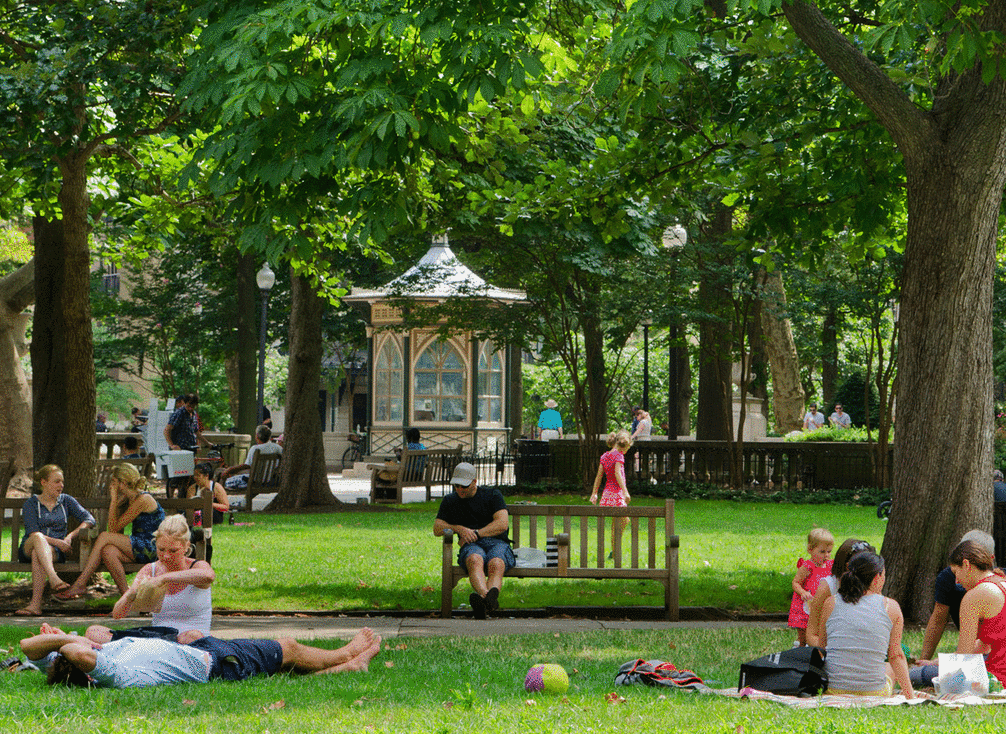 A beautiful park planned by William Penn in the 17th century, Rittenhouse Square makes a perfect spot for a picnic lunch. Visit the lion and goat statues, plus there are also lots of shops nearby.
Watch money being made behind glass windows and learn about the process of making currency. Be sure to call ahead; as of summer 2022, tours are sometimes restricted for certain periods of time.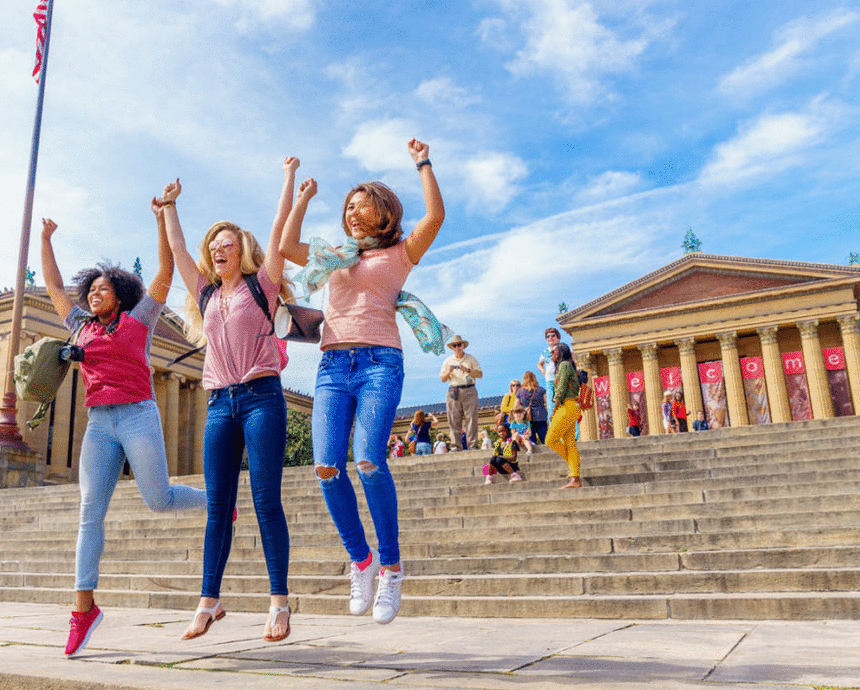 Love the Rocky movies? The Museum of Art's steps are the exact location of Rocky's infamous run and you can imitate it too! It's also a great place to view the Benjamin Franklin parkway and its avenues of trees.
Free Entertainment at Penn's Landing
Every Friday night during the summer you can go to the Great Plaza at Penn's Landing and enjoy a free concert. They feature everything from gospel to jazz and rock.
This museum is one of the nation's premiere fire museums, focused on the preservation of Philly fire history and promoting fire safety. Admission is free, but donations are appreciated.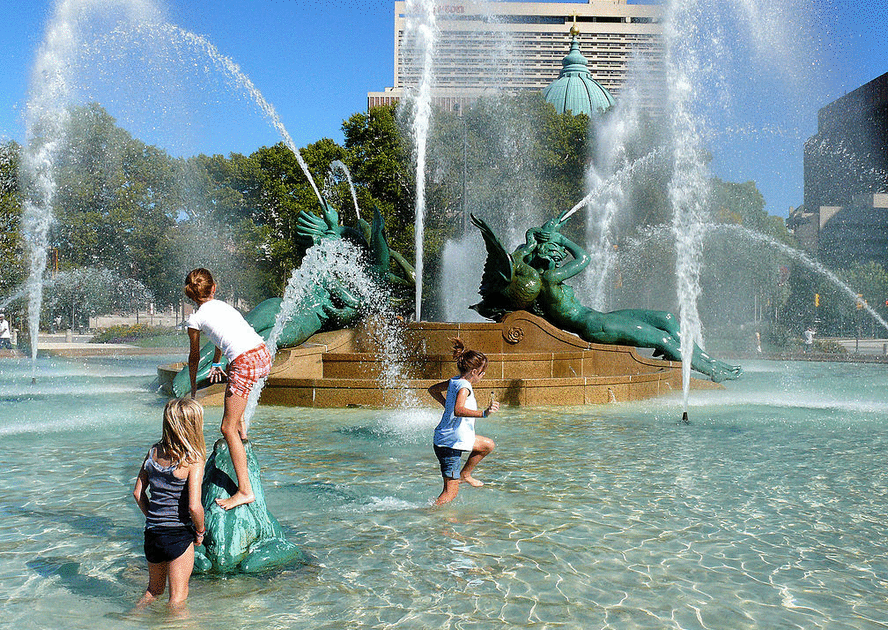 Visiting Philly in the middle of a heat wave? The city has lots of different fountains to visit. Swann Memorial Fountain is the most notable.
Philadelphia is home to many murals as a program to cover up graffiti. Seventeen of these murals are located right in the heart of the city and there are even podcasts you can download that will help you understand them. It's a great way to see free art.  There are paid walking tours, but you can handle this yourself for free.
This is one of America's most historic neighborhoods and is another great spot for lunch or hanging out. Although the carousel rides and food venues aren't free, they have a great playground that's open year-round.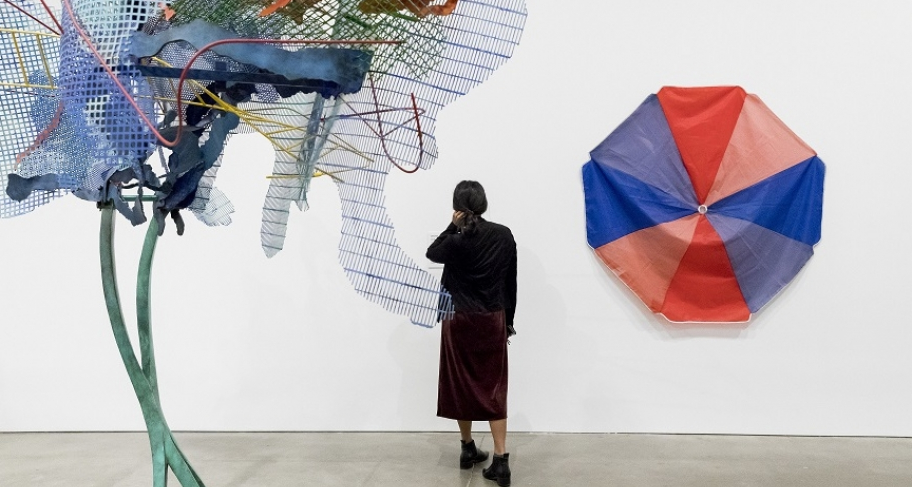 This museum organized Andy Warhol's first-ever solo museum show and has a ton more art history behind it. It's always free to enter, although it was closed in summer 2022 and due to reopen in September 2022.
This market has nearly 100 vendors who sell foods from around the world. They offer free samples so it's the perfect chance to try new and different food.
This beautiful landscaped art gallery hosts one of the world's great collections of French artwork from the Impressionist and Post-Impressionist eras. Admission is free on the first Sunday of the month.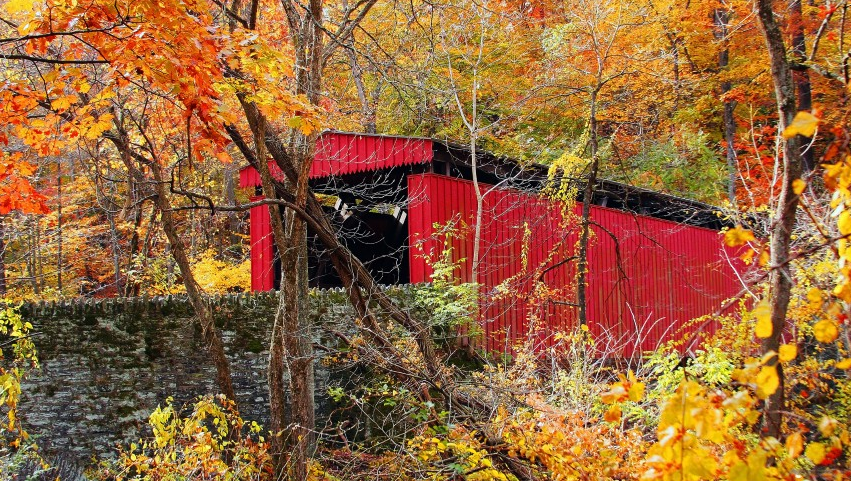 Get out of the city for a bit and head to northeast Philly. The Wissahickon Valley Park is a great place to stretch your legs and explore some amazing paths. The park follows an old roadway that was once the principal route of travel two centuries ago. The trails are all sorts of grades, from smooth and easy to steeper and rougher ground.
This one-thousand acre park is home to over 300 different kinds of birds and is a major stopover for migratory birds as they head south. It's open sunrise to sunset and is great place to see all kinds of wildlife. There are many miles of trails and waterways, too. The park is near the airport so it could be a great stop on your way home.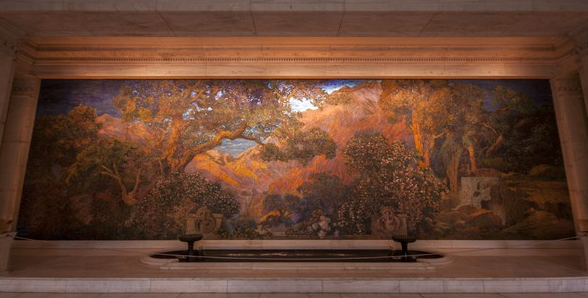 This beautiful glass mosaic is located right by the historic district, but can be hard to miss. It's in the lobby of an office building and is a secret treasure we can all see. The "Dream Garden" has more than 100,000 pieces of glass made by Tiffany Studios.
The author lived in this Philadelphia house for six years and wrote some of his most famous works there. See the basement that inspired The Black Cat or solve detective stories in the museum.
Science History Institute

This is perhaps one of the most intriguing museums and although it cost a fortune to build, it's free to enter! The museum displays how science and technology have shaped our modern world.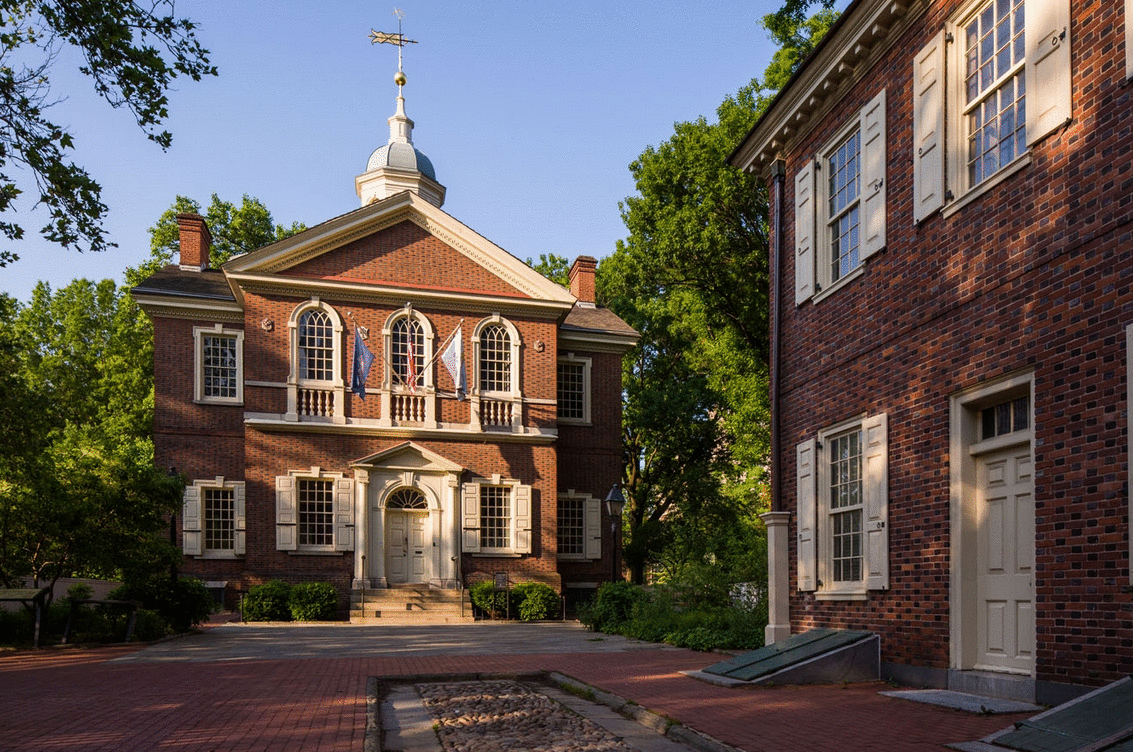 This building was the original home of the First Continental Congress of 1774 and is a well preserved example of Georgian architecture. Not only did it serve as the first congressional building, but Benjamin Franklin used it as a library and it was later used as the First and Second Banks of the United States.
Did you know that the White House was not the first home of the President? For the first two presidencies of the United States, both the government and the president resided in Philadelphia. The remains of the house are open 24 hours a day, 365 days a year in an outdoor memorial on Independence Mall. It recalls the history of the first two presidents of the US and memorializes the 9 slaves who worked at the house during the presidencies of Washington and John Adams.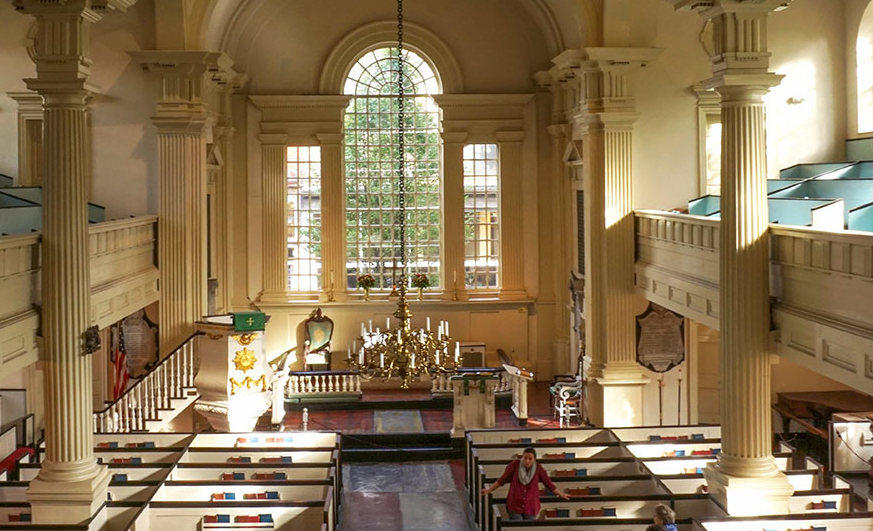 The Cathedral Basilica of Saints Peter & Paul and Christ Church
These are two of the oldest churches in the area. Christ Church was the church home of Ben Franklin, Betsy Ross and many others (the cathedral is 100 years newer). Both are free to the public to tour. The cathedral even has a free audio tour you can download on your phone.
Weitzman National Museum of American Jewish History
This museum is affiliated with the Smithsonian and so has access to their collection and often has very exclusive items on loan. It focuses on the history of Jews in America and was founded by Jewish congregation that has been in existence since the Revolutionary War.
Valley Forge National Historic Park
It's a little bit of a drive, but if you love history, then take a trip up to Valley Forge. As well as learning so much history, the opportunities to view nature and wildlife are also wonderful.
See more frugal travel ideas!