This post may contain affiliate links. Read our disclosure here.
When you think of visiting Florida, the Panhandle might not be the area of it that first comes to mind, but it contains a wealth of free and cheap activities, especially in the capitol of Florida, Tallahassee.
If you've never been there, you're missing out!  I may be a tad partial because I lived there for 22 years, but it really is a beautiful city.  You will find many outdoor and indoor activities that are free or almost free, full of nature to enjoy and history to learn. Here are 25 free things to do in Tallahassee, from parks to trails to museums!
25 Free Things to Do in Tallahassee
This former capitol building is now a museum where you can learn about the history of the politics and people of Florida.
You can also get tours of the current Florida capitol by appointment.  Head up to the top floor for amazing views of the city!   This is often closed for private events, so make sure to plan ahead of time.
Even if you're not a prospective student, you can still take a campus tour of this historic institution.  Wear some garnet and gold for me while you're there!  (Head into the school of nursing building and you can even find yours truly on the walls).
Home of Tallahassee's arts and creative district, Railroad Square offers plenty to see!
This might be a bit too long to walk with a family, but if you have bikes, you can travel from Tallahassee to the coast.  The full trail is long, but incredibly flat.  If you decide to go all the way down plan for lunch at the Riverside Cafe right at the end of trail when you hit water!  You can of course pack a lunch and eat for free too.
Whether you bike the trail above to get here or just drive down, the San Marcos State Park is right at the junction of the St. Marks River and Wakulla River.  It is the site of an old Spanish fort with lots of beautiful views, wildlife siting and history!  The State Park is free, there is a museum on site that charges $2 admission.  Pack a lunch and enjoy the water.  Every time I was here growing up we always saw manatee! 
One of the most photographed landmarks on the gulf coast, this is deep in the St. Marks National Wildlife Refuge.  You can gain free entry if you already have a National Park pass or pay $5 a car.  If it's just you and you want to save some money bicyclists only cost $1.  You'll see alligators, manatee and gorgeous views.  Also check out the nature center inside the refuge while you are there.  If you want to go up the light house it is an additional $2 per person.
Enjoy a beautiful little park that surrounds a Lake Ella.  The paved walking trail is great place to get some exercise and watch lots of little baby ducks. You'll also find neat shops and a great coffee shop right along the park.  This is a fun place to let the kids ride bikes or roller blade as well.
This is one of Tallahassee's most popular parks with lots of trails to walk or hike.  The park is also right next to Piney Z lake, a large open water lake with fishing and lots of wildlife.
With a playground and access to trails, you could bring a picnic and spend the entire afternoon here.  You will enjoy large fields and open space, have a picnic around Lake Leon or just let the kids play and relax!
There are a couple different trails in this area, depending on what you're up for!
If you remember learning about the Prime Meridian in geography, this road runs along a section of it and is also the point from which all land surveys in Florida originate.  Meridian Road is also a beautiful canopy road.  If you are driving into the area from Thomasville GA, go off the normal path and you can take this route straight into the city.
This cemetery is a journey through Florida history. Make sure to pick up a brochure that will guide you through certain graves.

Open Wednesday to Sunday, this is a hidden gem in the city that right next to the governors mansion.  Learn about the history of Florida, state politics, and life in the south.  Admission to the grounds is free, they request $1 for guided tours.  (I would head to Lake Ella after this, you are almost there.)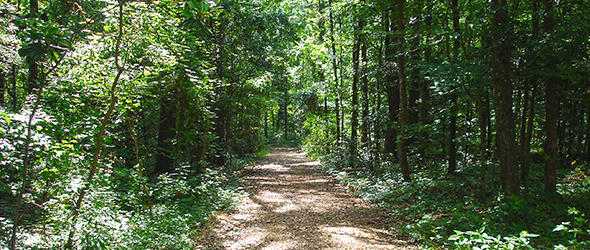 This park has a picnic area and many different opportunities for hiking and walking.  I highly recommend the trails that follow the stream!
The cost to visit this park is a mere $3/car, and you'll get to learn the history of an important Civil War battle.
You'll have to pay admission to go inside the associated museum, but you can visit the gardens and grounds for free.

Walk back in time to a country store that is still running just as it has since 1927!  They are THE place to go for local goods and you have to try their country smoked sausage.  If you time your visit around the holidays then make sure to enjoy their yearly Country Day's event the Saturday before Thanksgiving.
Time your trip to take in one of the best free events around.  Held every year in Cascades park you'll get to enjoy a free play and also a Shakespeare Festival around all the fun.
If you can't make it for the Shakespeare Festival at least head to Cascade Park for some fun.  This park features an interactive water fountain, children's playground, and access to trails!
See this list of all the water options in the area, many of which are free.
You can walk or hike as well as ask about free guided programs for more information.

While it's not quite free, at $6 per car (up to 8 people) it should fit in the budget.  You'll get access to a large start park plus May thru December you'll also have access to the gardens.  In January thru April they charge more if you want to visit the gardens (it's in full bloom).  Honestly the gardens are beautiful any time of year, so definitely make the visit if it is during the free months. (I had my rehearsal dinner here, it's that pretty).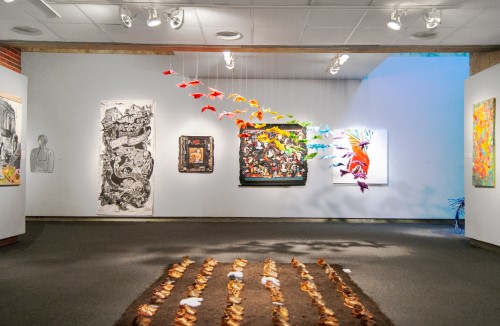 Part of Florida State University, this art museum is free and open to the public.
This museum is totally free to visit, and you can learn all about the history of Florida.
The cost to visit this park is $3 per car, but you can see two historic temple mounds as well as lots of wildlife!

Literally take the plunge into the world's deepest freshwater spring.  Water is a brisk 70 degrees (I personally think it's colder than that) year round, and they have a beautiful swimming area set up for you to enjoy.  Also enjoy the old lodge and grab a scoop of ice cream or a root beer float while you are there.  Oh, and definitely take your picture with Old Joe.  Admission is $6 per car (up to 8 people).
 Did we miss something in Tallahassee? Let us know in the comments!
See more free things to do in other cities!