This post may contain affiliate links. Read our disclosure here.
The post is sponsored by Oral-B.  All opinions are my own.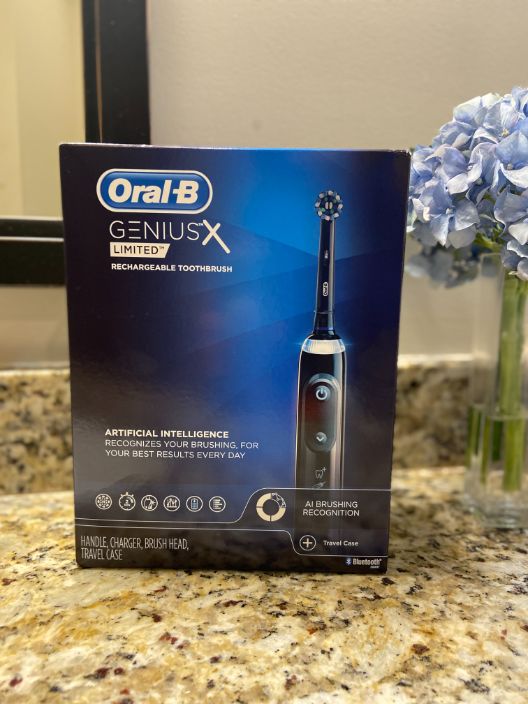 Catch a big Prime Day deal on the brand new Oral-B GENIUS X Limited rechargeable toothbrush!  Through Wednesday night, get $100 off and pay only $99.99 (reg. $199.99)!! 
That makes it the lowest price ever for this model!!
There are no coupon codes or rebates needed, just add it to your cart and save instantly.  Make sure to order before Prime Day sales end (10/14 at midnight pacific time)!
The Oral-B GENIUS X Limited is a top of the line rechargeable toothbrush with Artificial Intelligence.  They have combined the knowledge of thousands of human brushing behaviors to assess your individual brushing style.  This helps the brush and Oral-B app coach you to achieve the best brushing habits.  The AI technology tracks where you brush and recognizes patterns to help you not miss areas.
Inside the package you'll get:
Rechargeable Toothbrush Handle, 1 replacement brush heads, travel case, and charger.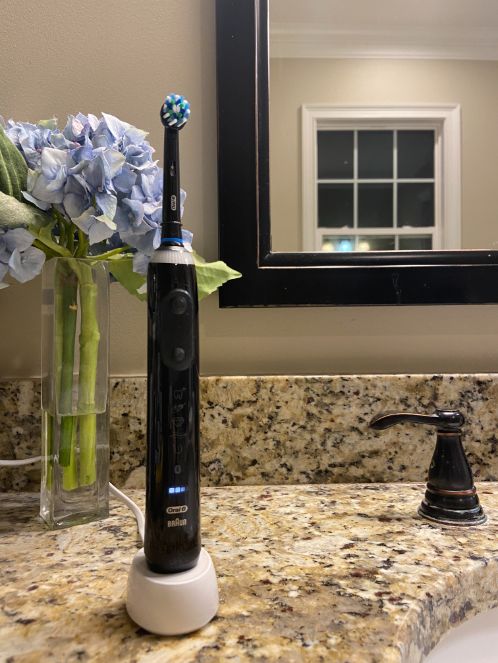 Get the Deal:
Oral-B Genius X Limited Rechargeable Toothbrush, $99.99 (reg. $199.99)
Our Experience:
We've had Oral-B Rechargeable toothbrushes for a few years now.  Both my husband and I never travel without them.  You feel like you just left the dentist every morning and evening, and hearing the dental hygienist say that she's impressed with our cleaning confirms it.
There are two things we love about this toothbrush. First, the rotating head can remove plaque and reach corners and areas that back and forth brushing can't.  Second, the gum pressure control alerts you when you are brushing too hard.
The $100 savings ends Wednesday night at 11:59 p.m. eastern, so make sure to grab one while you can!