This post may contain affiliate links. Read our disclosure here.
One thing I think you should never pay for is extra storage for your phone.  We've all been there, your phone won't update until you make room or buy more space.  I don't want to delete all the pictures of my kids, but I also don't want to start paying 99¢ or more a month.  There are a number of great FREE Photo Storage Options that you can move your photos too.
Moving to one of these photo storage options gives you a safe backup for your photos and can also help you organize them!  I know the 99¢ a month doesn't sound like much but that's really $13 a year and it will only grow as you keep taking more pictures.  Try these out and thank me later!
5 Free Photo Storage Options
If you go researching free photo storage, the best option by far seems to be Google Photos. It's available for both Android and Apple devices (unlike Apple's iCloud service) and is totally free. The only caveat is that images and videos over a certain size will be compressed to lower quality, but for most of your purposes, this is no big deal. Also, because Google Photos is specifically designed for photos, it includes photo editing tools. I've used it to scan old family pictures. Once it gets photos from your phone, you can automatically organize them, tag people, and make sure your can find what you're looking for in the future. The best part is that it has unlimited free backup, so take pictures to your heart's content!
Dropbox is not just for pictures, but its great for backing up photos straight from your phone. The basic plan is free and allows you to store up to 2 GB of photos and videos. In case you're not sure how many pictures that is, you can probably store about 8,000 photos at low to medium resolution. That may be plenty for you, and if so, this is a good option. You can access files from your phone or computer and easily share photos with people, even if they don't have a Dropbox account.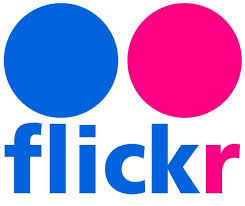 Flickr is a pretty old website that used to be a place where you could go and see lots of beautiful photography. With the advent of Instagram, its original purpose is not as unique as it used to be, but you can still see amazing photos here, and there is an option to store photos for free. You can store up to 1,000 photos with a free account, so this option works if you want to save the best of the best, instead of saving every single picture you've ever taken.

iCloud is the service that comes with Apple products, so it won't work with Android devices. You get 5 GB of free storage (probably about 20,000 lower resolution photos), but if you use it with the things on your phone, other things are also going to take up space, so you won't be able to store only photos.  They will gladly let you pay for more space if you need it. But for many, this might be plenty of space to save the photos they want to keep.
Tip: To save cloud space for pictures and not backups, you can back up your phone to a Mac or PC and delete any existing backups in your iCloud.  The current backup file for my iPhone 11 is 4 GB (not including pictures).
Microsoft One Drive (Android | Apple)
OneDrive is Microsoft's storage option, which is not just for photos, but works well for a free photo storage option. The free plan lets you store up to 5 GB of photos and videos.
Amazon Photos (Android | Apple)
This last photo storage option is free—kind of. It's only available to Amazon Prime members, which you have to pay for. But if you're like me, you already have Amazon Prime for other reasons. I'm going to pay for Amazon Prime whether I can store photos or not, so in that sense, it's not adding any extra cost onto my budget. One great thing about Amazon Photos is that they offer unlimited, full resolution photo storage!
Do you have your photos stored somewhere digitally? Let us know in the comments!