This post may contain affiliate links. Read our disclosure here.
We are in the middle of back to school shopping season and many states have their tax free weekends this week or next week.  These can be great weekends for saving, but can also be crowded and stressful! (Here's a reference chart of tax-free weekends this year). Here are 7 tax free weekend shopping tips.
Tip: Some states don't offer tax free weekends anymore. If you live in GA, NC, or another state that isn't running tax free sales, consider shipping items to family members that do live in these areas. While this may not be a huge savings for smaller purchases, it would mean a savings of $42 on a $600 computer (with a 7% tax rate).
7 Tax Free Weekend Shopping Tips

Make Sure You Know the Details
Every state has a different set of rules, what is included, price limitations and exemptions.  Look up the details for your state before shopping.  For states that have value limits, that is per item. For example, many states say clothing up to $75. That means each item can't be more than $75, but you can buy 4 items together and pay $250.
Have a Plan
Tax Free means an extra 4-9% off for most shoppers, that really isn't enough to go crazy and blow the budget for.  Head in with a plan of what clothing they need, and then focus on larger items (if your state allows). Do you need a new computer, printer, graphing calculator etc.?  Saving tax on 50¢ crayons is nice, but it's really about saving it on the $50 shoes and the $500 computer.
Print out the School Supplies Buy Price List so you know you are getting the best price on smaller items.

Go Early

If your Tax Free Weekend starts on Friday, don't wait until Sunday.  You'll find sale items are gone and stores employees are beyond stressed.  One person on Facebook recently mentioned they get to Walmart to shop at midnight when the sale starts… I don't know that things require staying out late, but at least be prepared mentally for a crowd.

Take Coupons & Shop Sales

This is like the Black Friday weekend for Back to School, so expect stores to give you their best offers.  If you aren't impressed with sales, then move on! Also make sure to grab any available retail coupons too. 
Shop Online

Most large retailers have their websites designed to work with Tax Free Weekends.  Expect Amazon, Walmart, Target, Staples and others to work perfectly with your states rules.
I'm a personal fan of online.  Not only is there a larger selection, you'll also find more coupon codes and discounts than in local stores.  To get the best deal, make sure to not pay for shipping! Whether you have a coupon code or select in-store pick up you should find free shipping from most of the big retailers.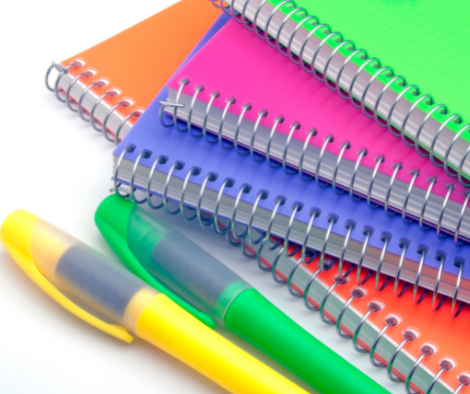 Think of Needs for the Whole Year

This is the only tax free weekend we see all year for clothing and school items.  While you may not need new coats for the kids, this could be a great time to grab next seasons items.  Hit the clearance racks for next spring and summer too!
Buy the Unexpected
You have school needs on the brain, but this is much bigger than that in most states! You'll find diapers, lingerie, suits, craft supplies, even wedding dresses are part of the tax exempt items. Again, check the rules for your state before shopping, but be ready to save on a lot more than you thought.
What's on your shopping list for tax free weekend? Let us know in the comments!