This post may contain affiliate links. Read our disclosure here.
It's the best time of year to make good habits and get organized! There are lots of fun finds at Aldi this week to help you reach your goals.
I found lots of fitness equipment, organizational supplies, meal prep solutions and more. One of my favorite items has to be the $4.99 step tracker! Plus there's enough fitness equipment to create your own home gym!
Note: Aldi products may vary by location. What will you find in your Aldi??
Aldi Fun Finds:

Portion Perfect Collapsible Meal Kit $4.99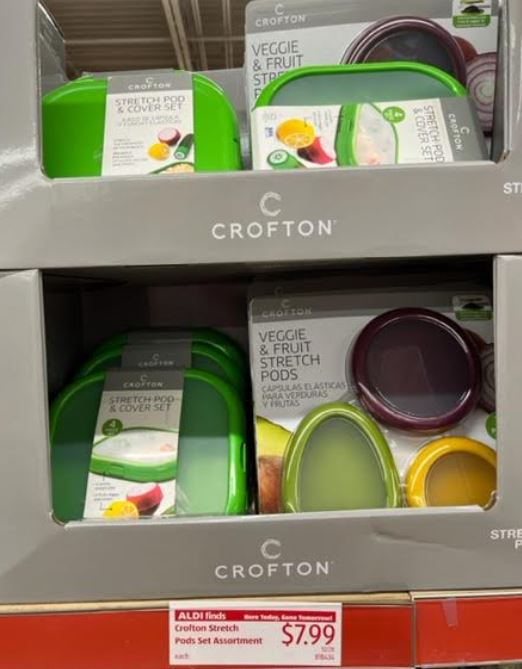 Stretch Pod Food Cover Set $7.99

Hydration Tracker Water Bottle $8.99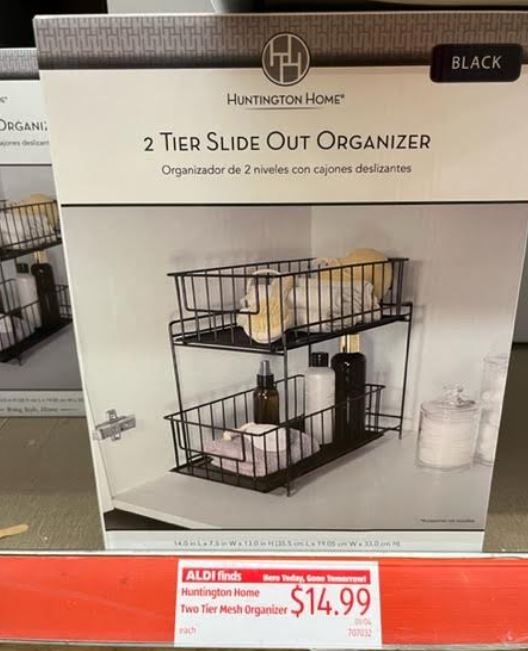 Two Tier Slide Out Organizer $14.99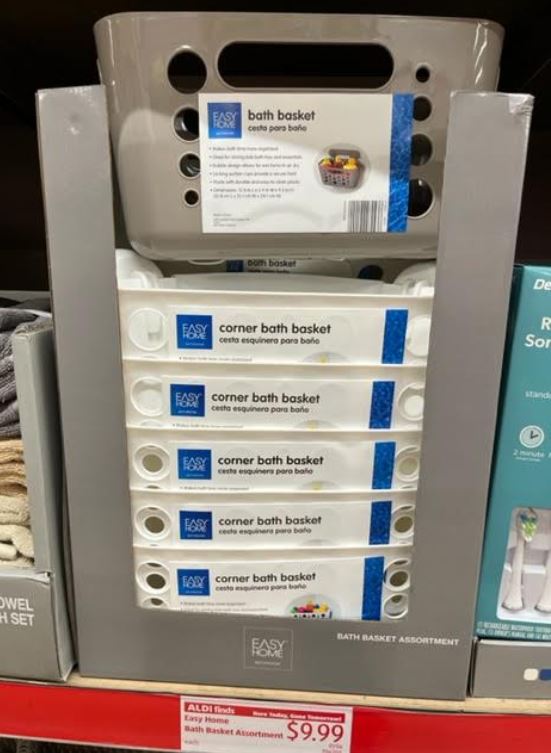 Corner Bath Basket $9.99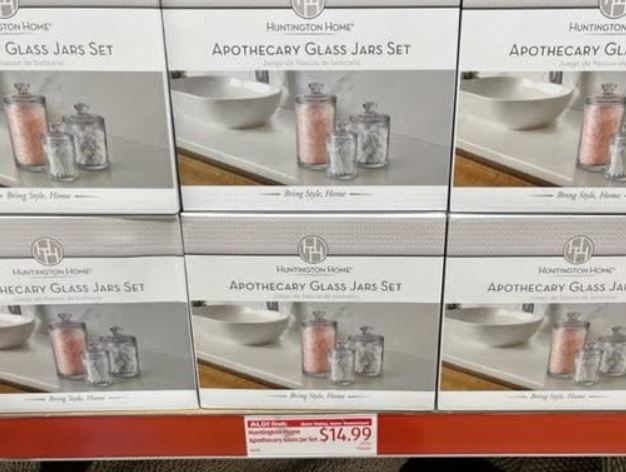 Apothecary Glass Jars Set $14.99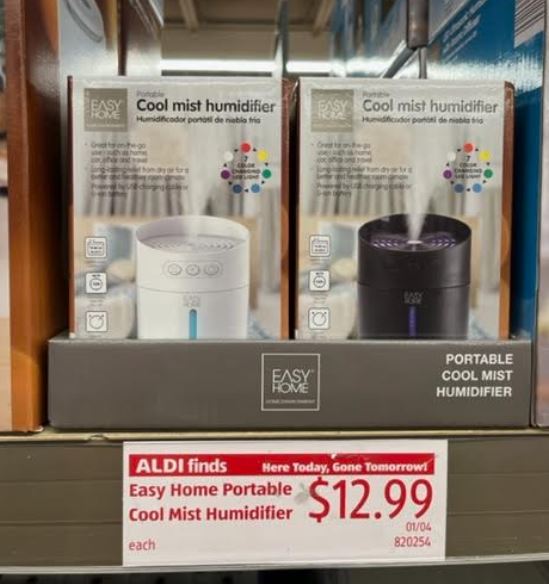 Portable Cool Mist Humidifier $12.99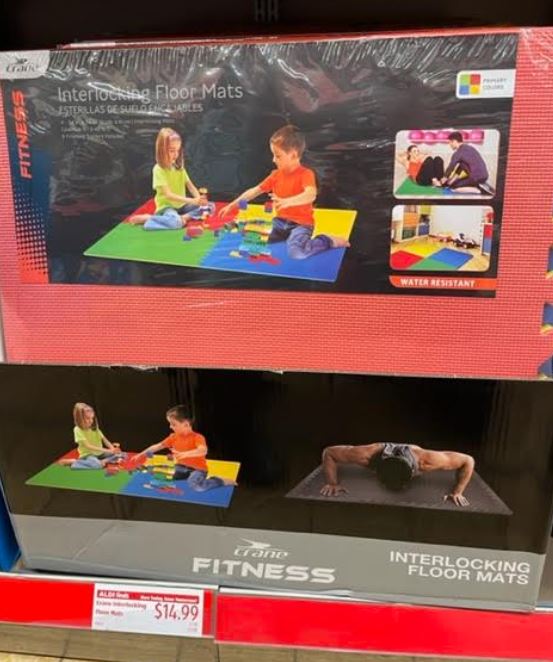 Interlocking Floor Mats $14.99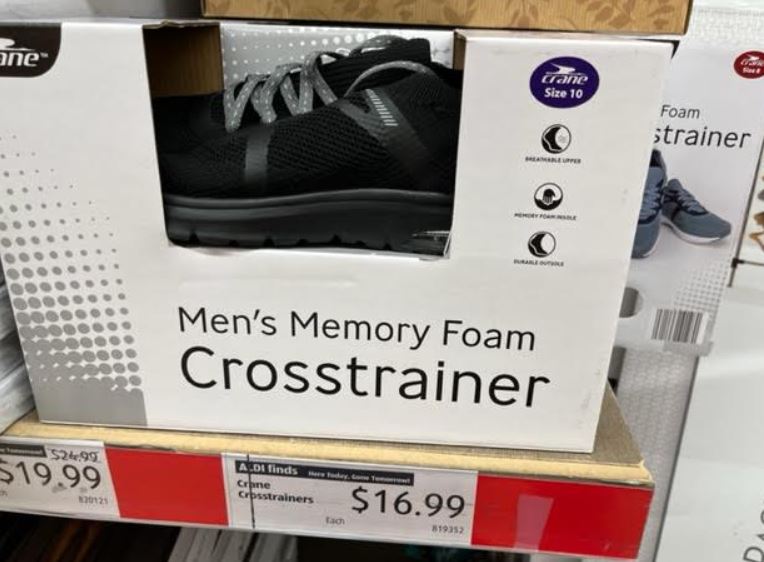 Men's Memory Foam Crosstrainer $16.99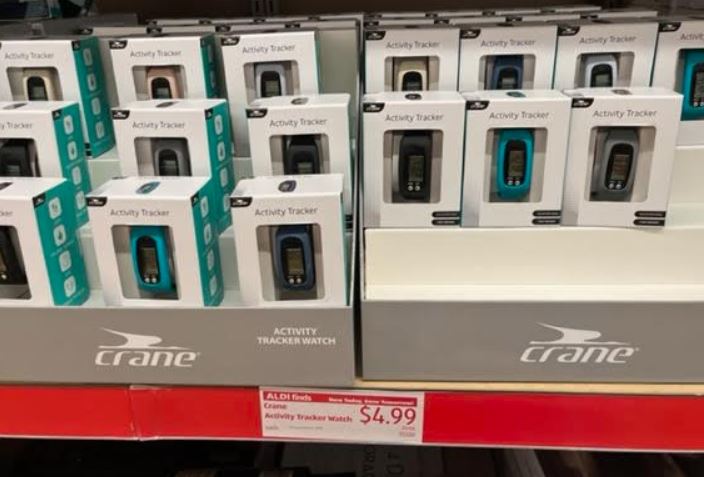 Fitness Tracker $4.99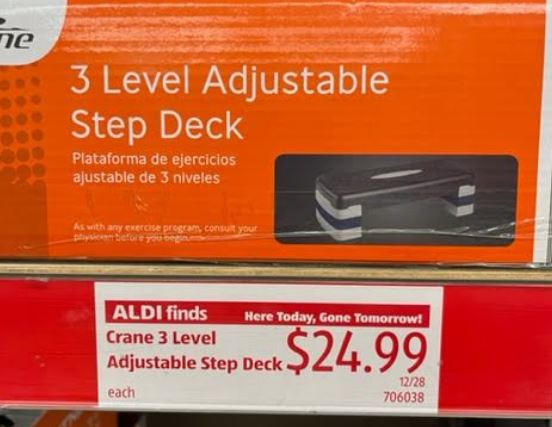 Three Level Adjustable Step Deck $24.99

Exercise Ball $9.99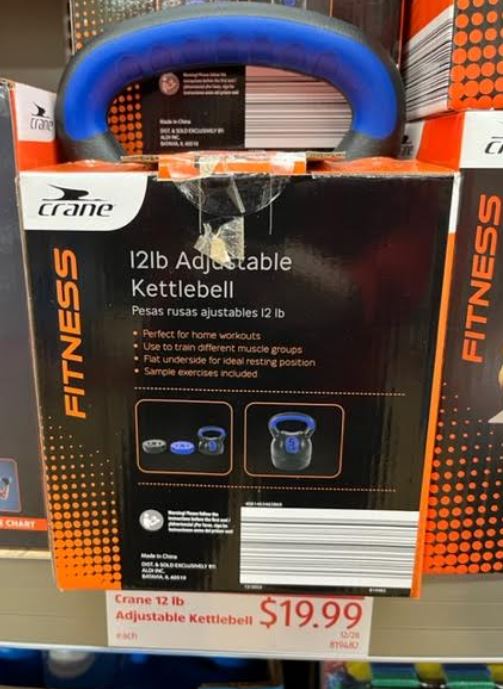 Adjustable Kettlebell $19.99

Lower Body Training System $12.99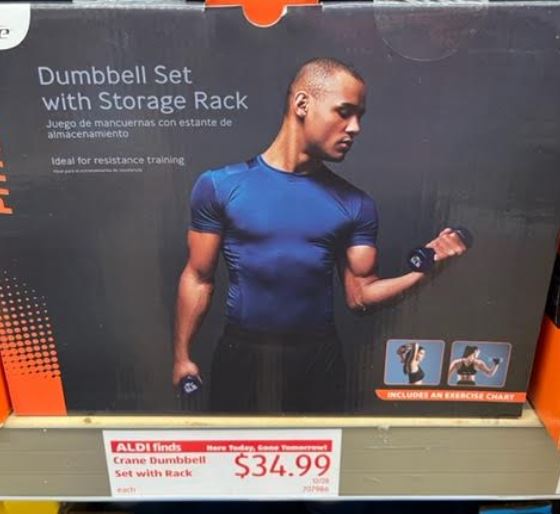 Dumbbell Set w/ Storage Rack $34.99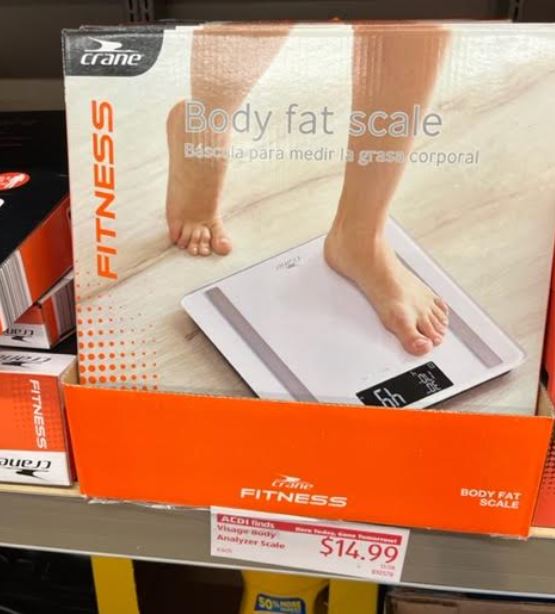 Body Fat Scale $14.99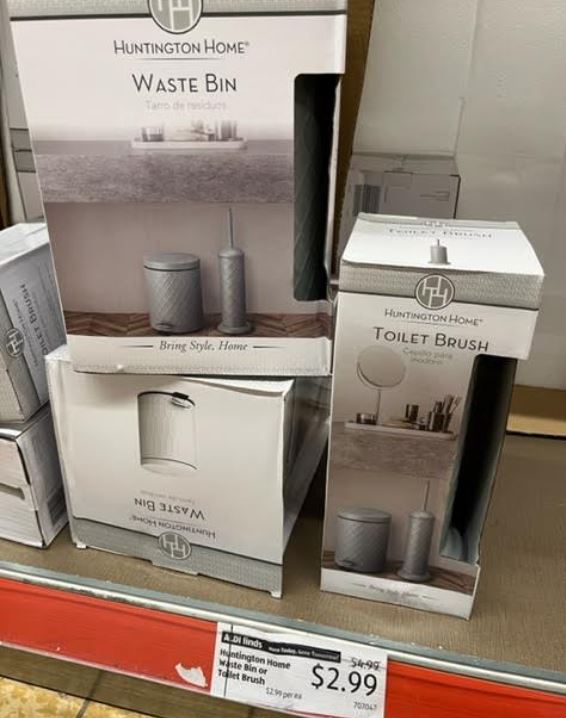 Waste Bin or Toilet Brush $2.99 (reg. $4.99)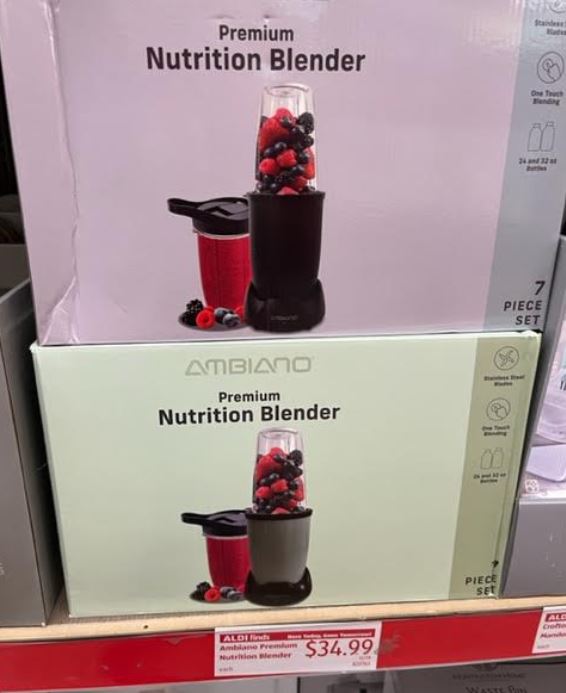 Nutrition Personal Blender $34.99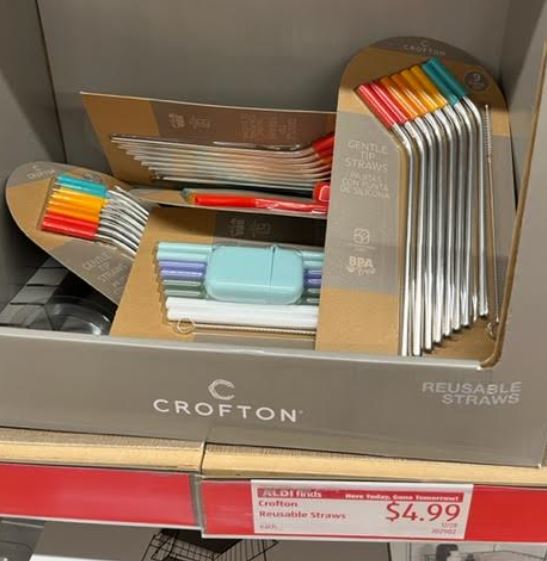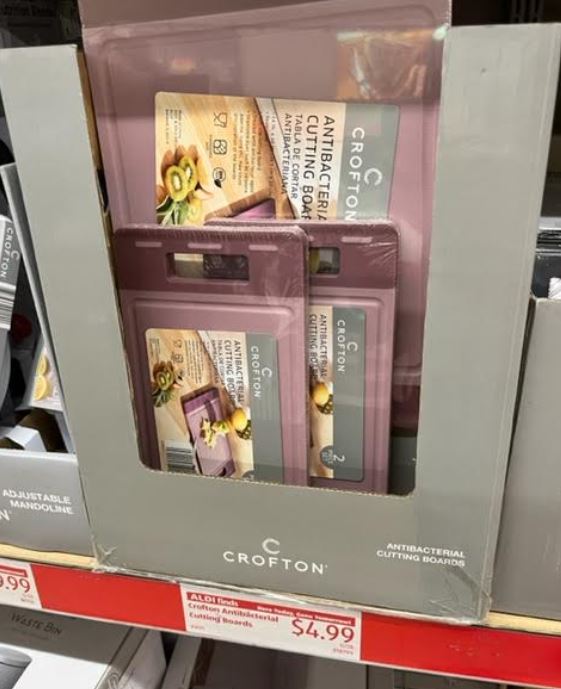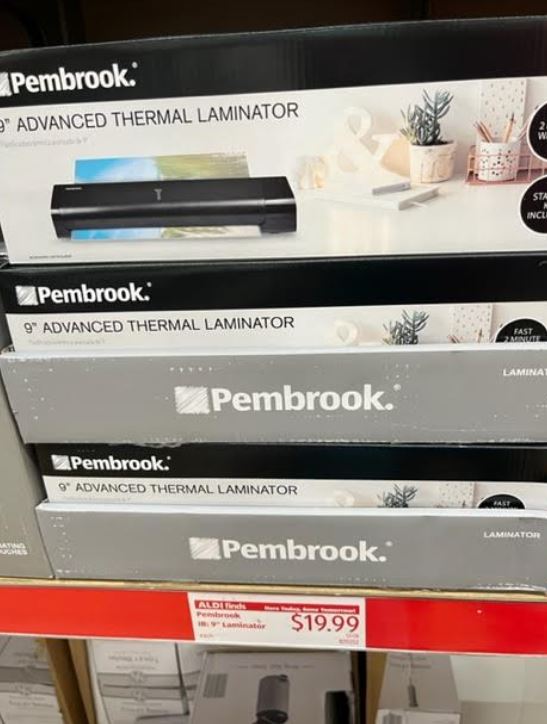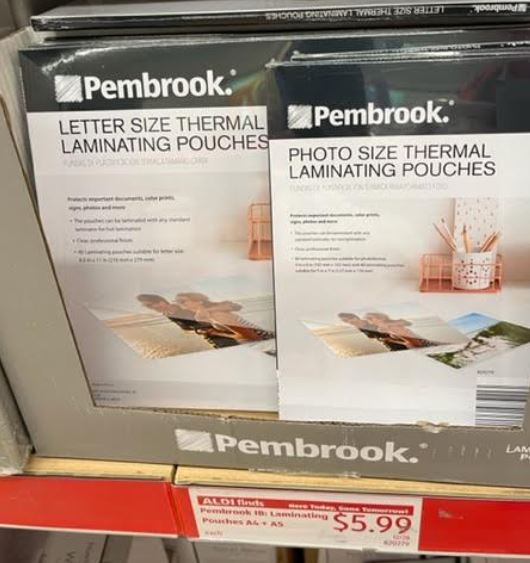 9″ Advanced Thermal Laminator $19.99
Letter Size or Photo Size Thermal Laminating Pouches $5.99

Kids' Wooden Puzzle Sets $5.24

Magnetic Tile (52 piece set) $14.99 (reg. $19.99)

Cookie Sheets $5.99 (reg. $7.99)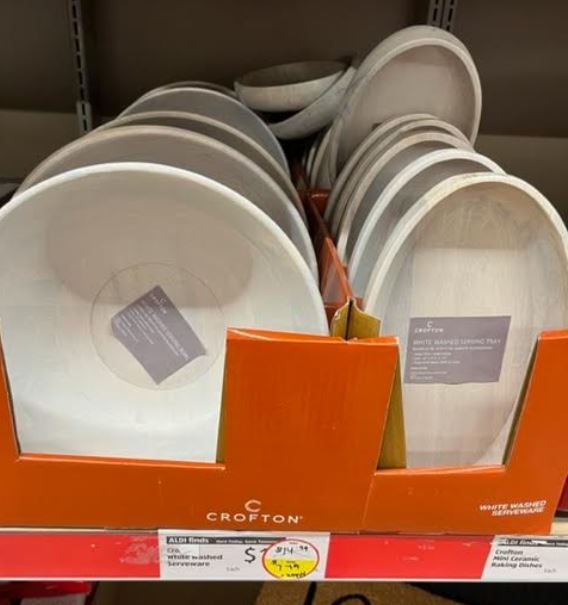 Whitewashed Wood Serving Tray or Bowl $7.49 (reg. $14.99)

Twin Flannel Sheet Set $14.99
Full Flannel Sheet Set $19.99
Queen Flannel Sheet Set $24.99
King Flannel Sheet Set $29.99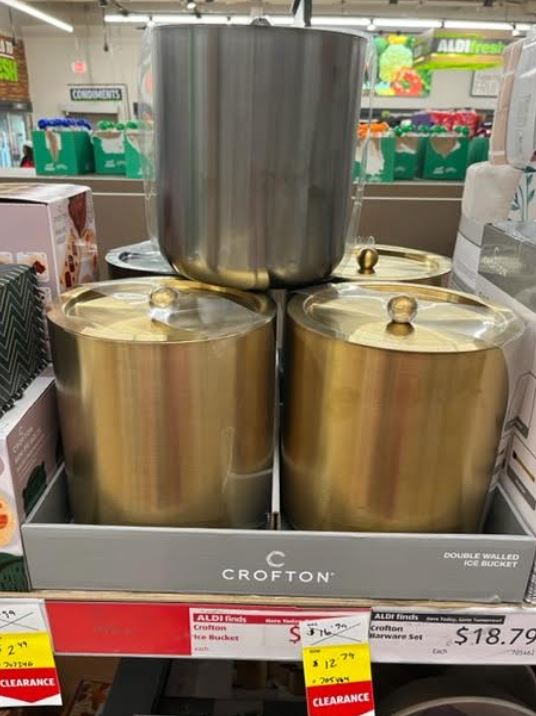 Metal Ice Bucket $12.79 (reg. $16.99)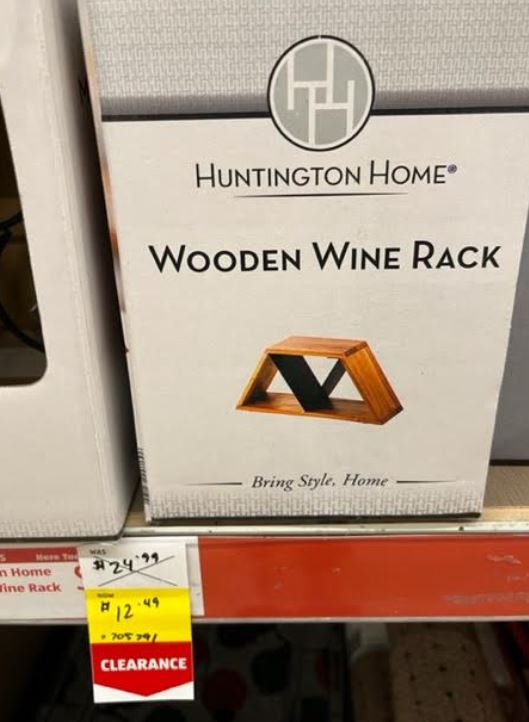 Wooden Wine Rack $12.49 (reg. $24.99)

Foldable Exercise Bike $99.99
These deals are good for a limited time and while supplies last!
See more Aldi deals!