This post may contain affiliate links. Read our disclosure here.
I've been really into big, crunchy, filling salads these days, and this experiment with some Asian flavors did not disappoint. This is a perfect meal for a family for dinner, or you can divide it into 4 servings and use it for meal prep. It is low carb and dairy and gluten free, so it's great for almost any diet or lifestyle choice.
Asian Cabbage Salad Recipe

You can use any cooked chicken (such as a rotisserie chicken) and add the spices, but I went ahead and cooked some boneless skinless chicken thighs in my Instant pot.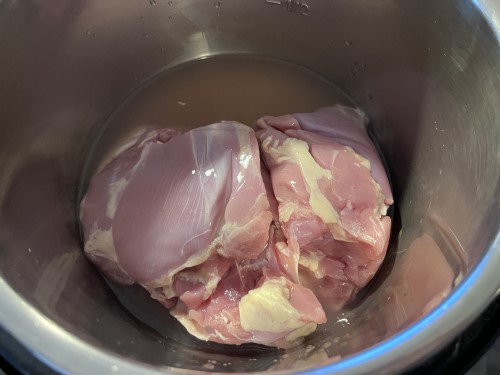 Make sure you add enough liquid — either chicken broth or water.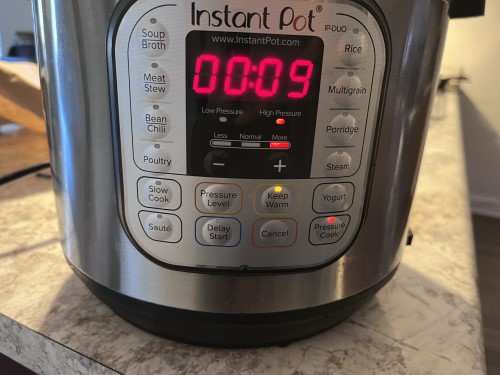 Cook for nine minutes on high.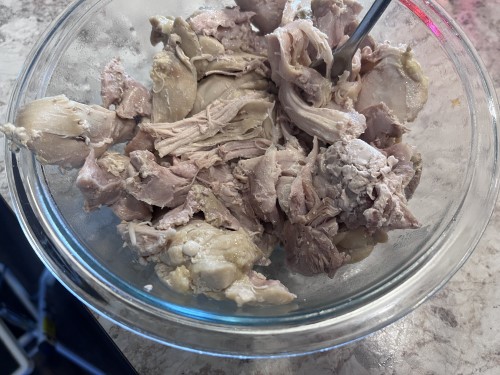 Once it's done, remove it from the Instant Pot and shred it up with some forks.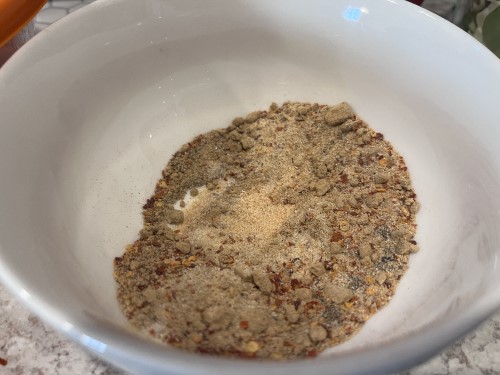 Mix together your spices.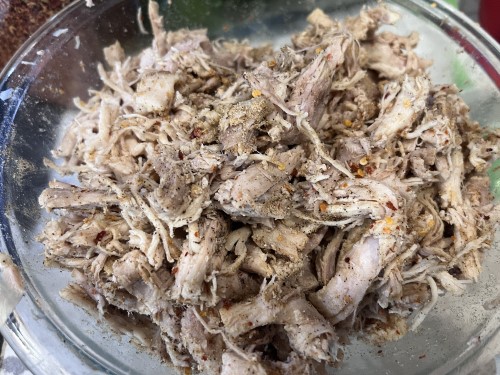 Add the spices to the chicken and let it sit while you make the salad base.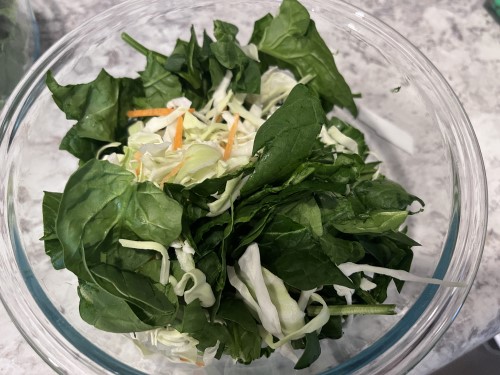 I love a combination of spinach and coleslaw mix for this salad!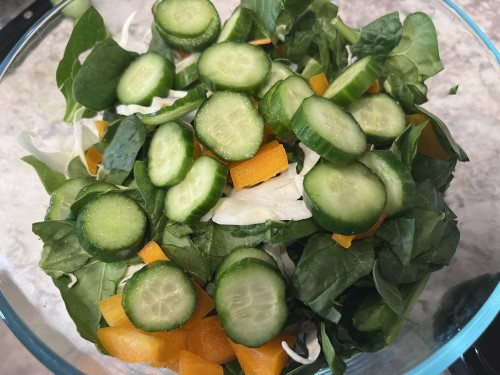 Then add cucumbers and bell peppers (or whatever veggies you like!).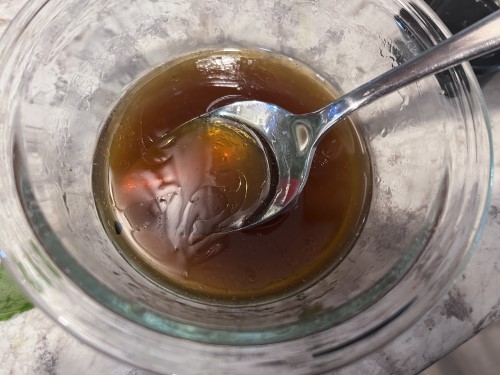 Mix together the dressing ingredients.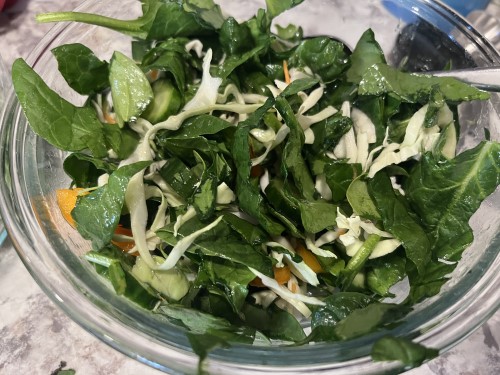 Add the dressing to the salad base.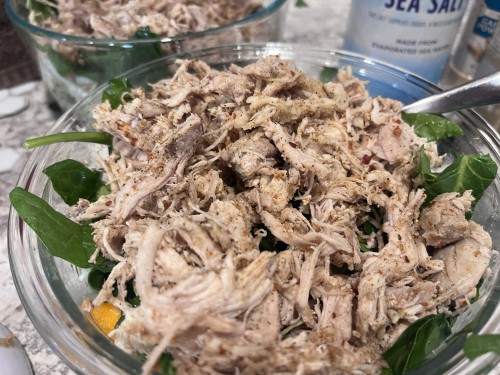 Then add the chicken on top and stir, and add some chopped peanuts on top if you want some added crunch! I love using these recipe to make four salads for the whole week. It keeps well in the fridge for several days!
Asian Cabbage Salad Recipe
Ingredients
3 tbsp. garlic powder
1 tbsp. sea salt
1 tbsp. ground ginger
1 tbsp. crushed red pepper
1 tbsp. black pepper
1 tbsp. onion powder
2 lb. boneless skinless chicken thighs
4 cups coleslaw mix
4 cups spinach
1 cup sliced cucumbers
2 cups bell peppers
1/4 cup Soy sauce
1/4 cup lime juice
2 tbsp. sesame oil
1/4 cup apple cider vinegar
1 cup chopped peanuts (optional)
Directions
Place chicken in the Instant Pot with at least one cup of liquid. Cook for 9 minutes.
Remove chicken from Instant Pot and season with spice mixture.
Place cabbage and spinach in a bowl.
Stir together dressing ingredients (soy sauce, lime juice, sesame oil, apple cider vinegar) and toss with salad greens, adding cucumbers and peppers.
Place chicken on top of salad and add peanuts (optional). Enjoy!
Created by SouthernSavers.com