This post may contain affiliate links. Read our disclosure here.
With a new school year starting and summer coming to an end, you may want to start encouraging more reading in your home, especially if you have early readers. Reading books independently that are within their ability but slightly challenging is the best way to establish great reading habits, but the options of what to read can be overwhelming!
I love to find beginner reader book series because if your child gets attached to a certain series, then they'll want to keep reading! Also, many of these series come in paperback, so if you can't find them at your library, they're usually pretty affordable to purchase.
Best Beginning Reader Book Series
Frog and Toad by Arnold Lobel
I read these books growing up, and they have not lost their appeal. Frog and Toad are best friends but very different, which leads to some hilarious situations.
Elephant and Piggie by Mo Willems
Another series about two friends going on adventures but also encountering normal, everyday situations. If you have a beginning reader, you could play one of the friends and your child could read for the other, since they are written in more of a comic book format.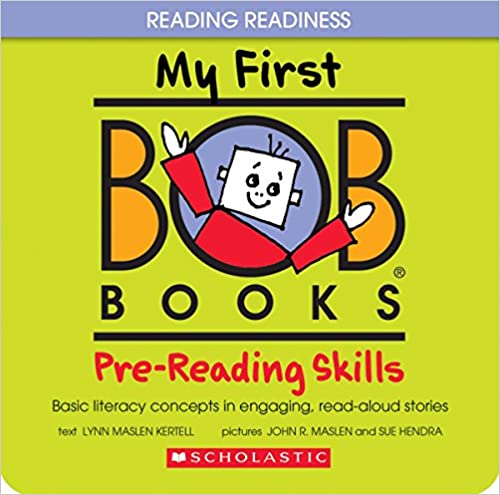 These are classics and perfect for kids who are pre-reading or just on the cusp of reading. They do have more challenging collections, but these are great for building reading confidence.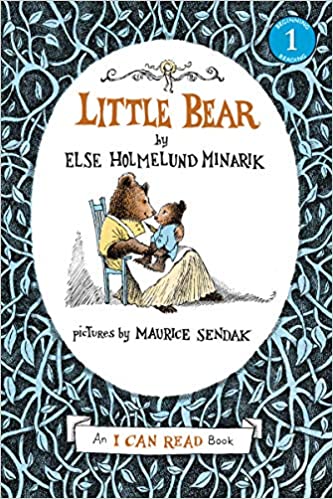 Little Bear by Else Holmelund Minarik
Before it was a popular TV series, Little Bear was a book.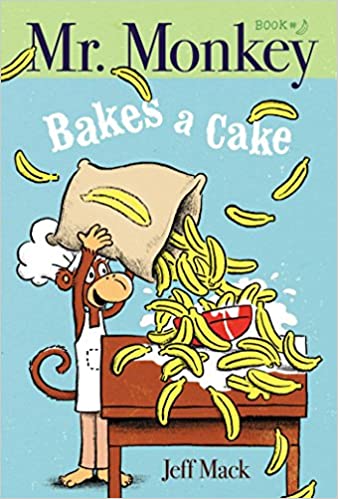 Mr. Monkey by Jeff Mack
Anything with humor is going to be a hit with kids, and Mr. Monkey is basically Curious George meets Amelia Bedelia!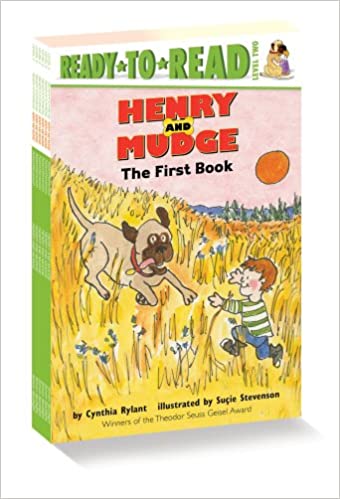 Henry and Mudge by Cynthia Rylant
There's nothing more classic than a story about a boy and his dog. This special relationship will warm your heart.
The Adventures of Otto by David Milgrim
Otto is a robot, and kids will love him! These are perfect for very beginning readers who are still working on sight words and basic phonics.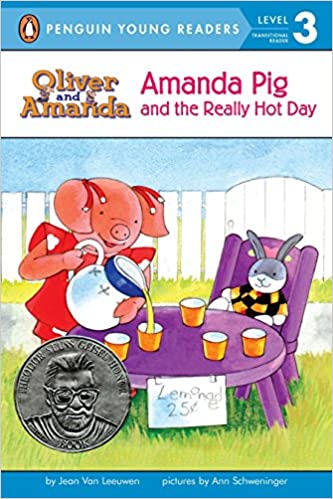 Amanda Pig by Jean van Leeuwen
When working on this list, I looked for books about Oliver Pig, because I remembered reading them growing up. Imagine my shock that most of those books are out of print! There is a new reiteration of the series, though, about Oliver's little sister Amanda.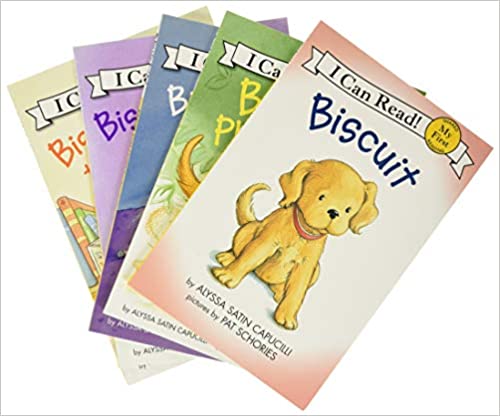 Biscuit by Alyssa Satin Capucilli
These books are very simple with few words, which is great for building confidence in early readers.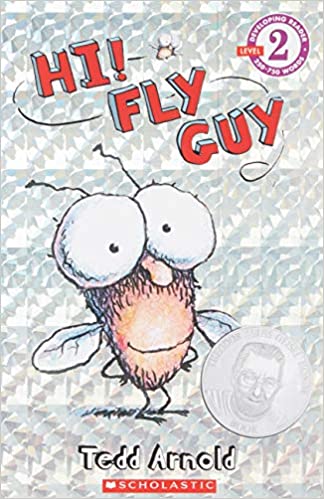 Fly Guy by Tedd Arnold
Who would have thought books about a housefly would be so great? Even when these books were way too easy for my kids, they still wanted to read them!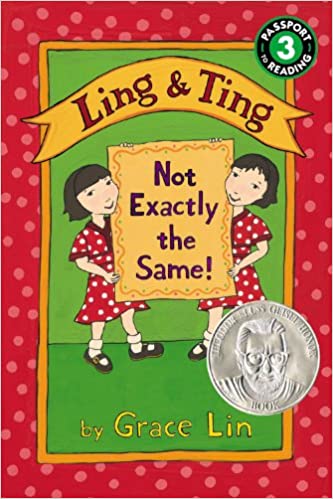 Ling and Ting by Grace Lin
These girls are twins, and beginning readers will enjoy learning about how twins aren't exactly alike!
Narwhal and Jelly by Ben Clanton
If your beginning reader has a quirky sense of humor, try this hilarious series about a narwhal and his jellyfish friend.
Mercy Watson by Kate DiCamillo
This series will be best for those who are growing in their reading skills, but they are a great bridge between "I Can Read" books and longer chapter books.
Nate the Great by Marjorie Weinman Sharmat
A classic series about a young boy who solves mysteries in his neighborhood.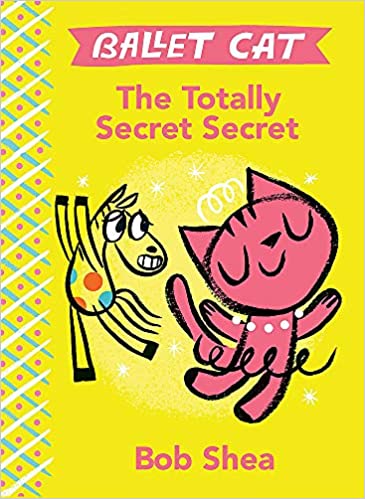 Ballet Cat by Bob Shea
Another great series for kids with a good sense of humor. The illustrations are magical and the story is funny!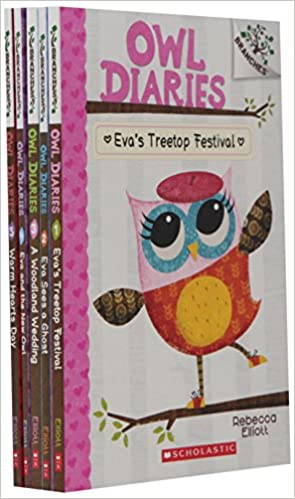 Owl Diaries by Rebecca Elliott
These are not for very early readers, but great for kids who have been building their skills and want something a little more challenging.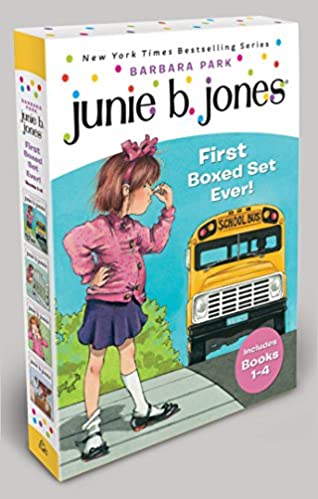 Junie B. Jones by Barbara Park
A classic series about a little girl who is going to Kindergarten.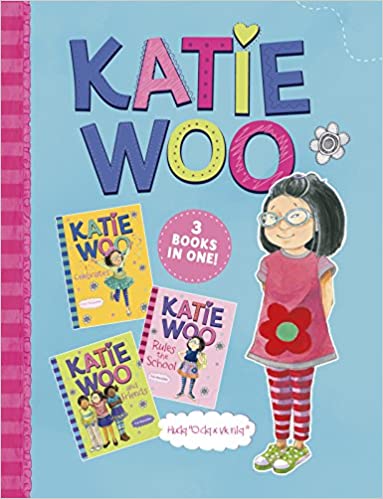 Katie Woo by Fran Manushkin
The stories are simple, but kids will love Katie Woo and what happens in her life!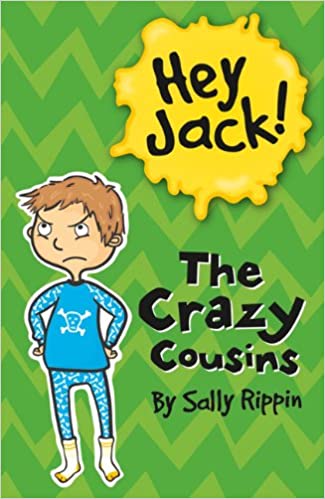 Hey Jack by Sally Rippin
Even though this series is for beginning readers, it deals with hard situations and tough emotions in a really helpful way.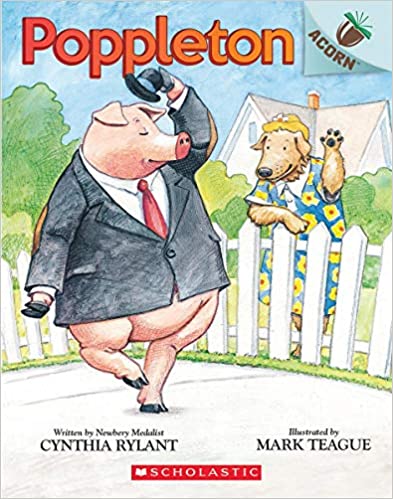 Poppleton by Cynthia Rylant
Poppleton is a pig who kids will love. This is a reprint of the original series, showing that this series has been loved for a really long time!
Charlie and Mouse by Laurel Snyder
This sweet series is about two brothers and their life together.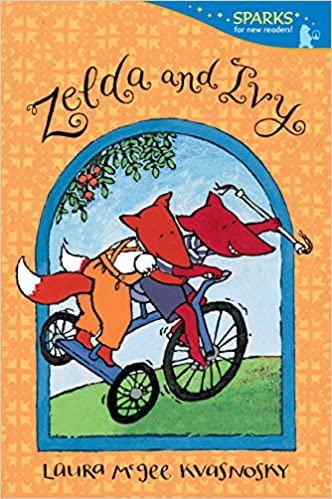 Zelda and Ivy by Laura McGee Kvasnosky
Along the same lines, Zelda and Ivy are sisters—and foxes!—who love being together.
Wanting to track reading? See some ideas on my post about summer reading!