This post may contain affiliate links. Read our disclosure here.
Help your kids avoid losing all their newly developed math and reading skills with some great summer learning apps and websites!
Many of these are FREE or offer free trials that will get you through most of the summer.
We try to limit screen time, but when we break out the tablets I want my kids to at least get some brain-building out of it! We like these for long car trips, rainy summer days, or days where we just need some rest and quiet.
Reading & Language Arts Learning Apps
Epic
iTunes, Android and Desktop
A comprehensive online library for kids ages 2 to 12. Families get access to over 25,000 books on all subject matters.  There are also quizzes to help assess reading comprehension.
The free basic plans offers one free book every day. You can also get a paid subscription for that gives you unlimited books. The subscription is FREE for the first month and then $4.99/month after that.
If you have a child that is a ravenous reader, in addition to library books this one might be worth grabbing the subscription! My kids love it. 
Homer
iTunes, Android and Desktop
A great app to create little ones that love to read. Homer is for kids ages 2 to 8 helping to build reading skills and confidence.
It's free for one month, then $9.99 a month. (You can also get it billed yearly for $45, which makes it $3.75 a month)
Starfall
iTunes, Android and Desktop – FREE
A great app for preschoolers to learn their letters and the sounds each letter makes. Starfall has lots of songs, simple games and even some basic reading sections. We've used this for years with all of our girls. Almost all of the content is free and we've never paid for any upgraded content.
Goofy Mad Libs
iTunes  – FREE
Exactly like you remember as a kid, but great for learning parts of speech and grammar. Such a fun game for a road trip!
Math Learning Apps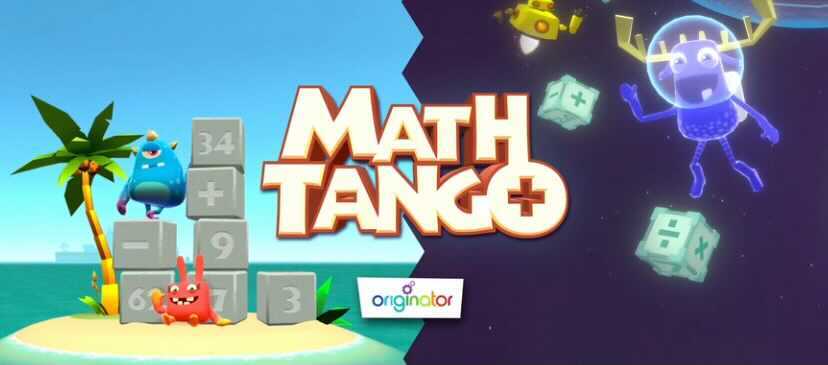 MathTango
iTunes or Android 
A very highly-rated math app for kids in grades K-5. Build worlds, create monsters and play games that make math fun. You can try one week for free, then it's $7.99 a month. You can also pay $49.99 for the year, which makes it $4.17 a month.
I let one of my daughters try this game and she said "I would play this all day!"
Prodigy
iTunes, Android or Desktop – FREE
Prodigy combines the best of what these games have to offer. Not only is it fun and engaging, but it is completely FREE! This is for students in 1st through 8th grade. Pick worlds to play in, battle monsters, win treasures and unlock new worlds. You can also play with friends in a team, or battle friends, which allows them to work on social and math skills at the same time (and you control who they're connecting with).
My girls had nothing but good things to say about Prodigy. I wish they had math games like this when I was a child!
Coolmath Games Numbers Games
Desktop – FREE
Coolmath Games has tons of desktop games that your kids will love, but not all are necessarily educational. If you check out their page of "Numbers" games, though, you'll find lots of fun games that will reinforce your kids' math skills.
Sushi Monster
iTunes – FREE
A game to practice, reinforce, and extend math fact fluency by helping monsters do math! A fun and engaging way to learn and reinforce math facts without getting bored. 
Marble Math
iTunes or Android – $3.99
In this app, kids see math problems — such as "Collect fractions that add up to 2" — at the top of the screen and then navigate through a maze with a marble to pick up answers to the problem.  The tricky mazes are fun to move through and solve.
Kahoot! Big Numbers
iTunes or Android – FREE
Kahoot! Big Numbers by DragonBox is an award-winning math learning game that makes it easy for kids to master the math behind BIG numbers. Kids as young as 6 can learn how the base-ten system works and how to perform long additions and subtractions. This has great reviews, too.
Other Educational Apps
Stack the States
iTunes or Android – $2.99
This would be a super fun game on a road trip! Work on states, capitals and even fun facts as you race the clock. There are multiple games in the app that unlock as you learn more states.
Khan Academy
iTunes, Android or Desktop – FREE
Khan Academy is a learning app for everyone. Practice SAT prep, study for your AP exams, get a head start on statistics for next semester or brush up on 3rd grade math… there is a lot provided here. They offer FREE online lessons, practice problems and more for all ages. I love that this app is both free and highly rated!
ABCMouse.com
Desktop and all other devices
This is a very popular online complete learning program for kids 2-8 with all subjects covered.  Work on pre-school skills, strengthen reading, or even use the full 1st and 2nd grade curriculum.  Right now you can get 2 months of ABCMouse.com for only $5! Plus you can create accounts for three kids on one subscription.
BrainPOP
Desktop
Online learning system used in many school districts.  There are loads of online videos, quizzes and games to help in any subject and make it fun.  It is good for all ages and grades.
Tip:  Check with your local school to see if there is a login for kids to use at home.  Even homeschoolers should have access through your local district (you are still paying taxes after all).  
If you don't have access through a school, it starts at $119 a year.
Toontastic
iTunes, Android or Desktop – FREE
Make your own stories and animate them in 3D cartoons.  This is a free program from Google that is also ad free and safe for kids of all ages.  It walks you through character design, story planning, animation and even mixing your own soundtrack.
Scratch
Desktop – FREE
A completely free coding program for kids developed and run by the Scratch Foundation.  My girls have been playing with this for the past couple of years and love it!  Make your own games and share them online for others to play.
See more freebies!