This post may contain affiliate links. Read our disclosure here.
Love apple pie, but don't feel like making apple pie? These cinnamon apple pie bars are an easy and delicious solution!
Start with a simple shortbread and top it with sweet apples and a crumbly streusel topping.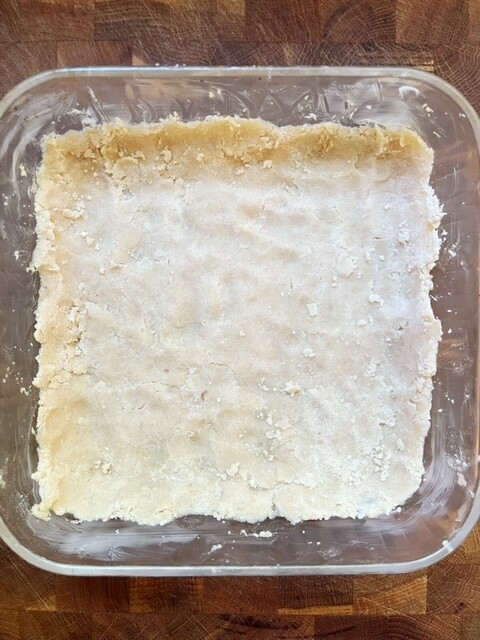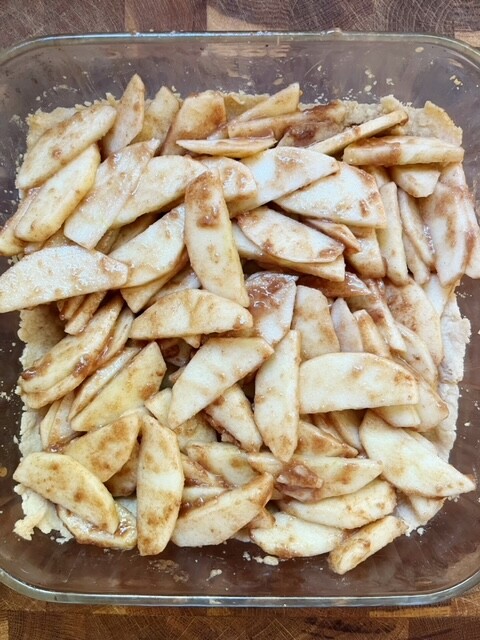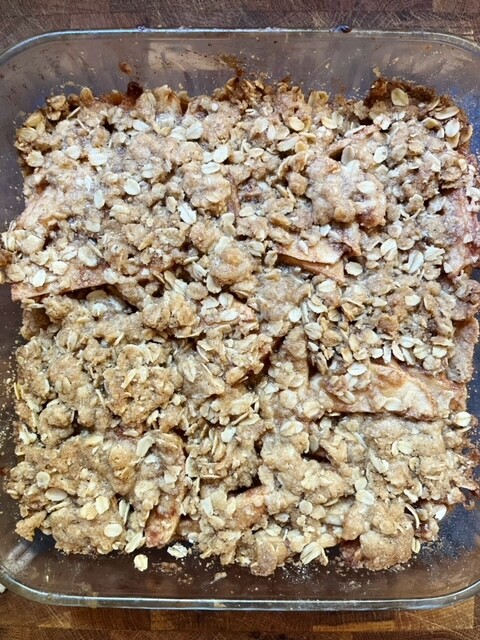 Cinnamon Apple Pie Bars Recipe
Ingredients
crust ingredients:
1/3 cup unsalted butter, room temperature
1/4 cup sugar
pinch of salt
1 cup all-purpose flour
1/4 tsp ground cinnamon
filling ingredients:
4 cups peeled and thinly sliced apples (use whichever variety you like)
1/4 cup sugar
2 tbsp all-purpose flour
1/2 tsp ground cinnamon
streusel topping ingredients:
1/3 cup old-fashioned oats
1/3 cup brown sugar
1/4 cup all-purpose flour
1/4 tsp ground cinnamon
pinch of salt
1/4 cup unsalted butter, cold, cut into small pieces
Directions
Preheat the oven to 350 degrees. Grease a 9x9 baking pan (or line with parchment paper).
Make the crust: In the bowl of a stand mixer (or a mixing bowl with a hand mixer), cream together the butter, sugar, and salt until light and fluffy (a couple of minutes). Add in the flour and cinnamon and mix until everything is well combined (the mixture will be crumbly).
Sprinkle the mixture into the prepared baking pan and press it into the pan and a little bit up the sides. Bake in the preheated oven for 15 minutes. Remove and allow to cool slightly.
Make the filling: In a mixing bowl, mix together the sliced apples, sugar, flour, and cinnamon until the apples are well coated. Set aside.
Make the topping: In a bowl, mix together the oats, brown sugar, flour, cinnamon, and salt. Add the butter and cut in with your fingers or a fork until the mixture resembles a course meal.
Put everything together: pour the apples on top of the crust and spread around evenly. Sprinkle the topping over the apples and press down gently.
Bake for 40-45 minutes, until it's gently bubbling and the topping is golden. Allow to cool before cutting and serving.
Created by SouthernSavers.com
See more recipe ideas!