This post may contain affiliate links. Read our disclosure here.
Looking for a classic meatloaf for a yummy dinner? I love this meatloaf recipe because it's simple and makes TWO meatloaves that you can stick in the freezer. It comes together so easily, and the payoff is completely worth it.
The last time we had this, a few kids weren't super excited, so I pulled out every condiment we had in the fridge and everyone said what their favorite sauce was to dip the meatloaf in. It was a huge hit!
Classic Meatloaf | Freezer Recipe
The first step is to prepare your pans.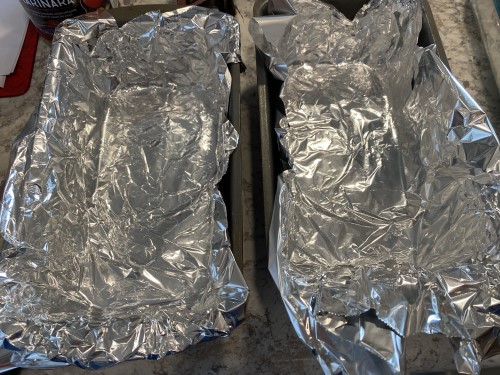 If you're going to freeze them, line two loaf pans with foil.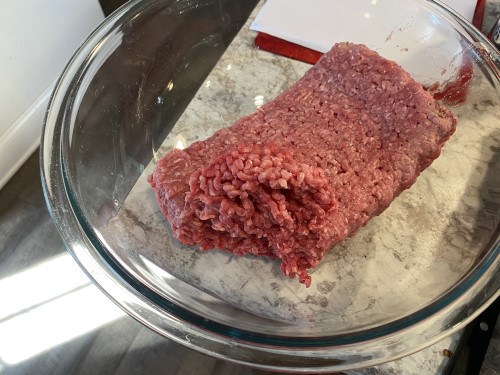 Then you're going to start mixing together your ingredients. Start with the meat.
For the breadcrumbs, I used two end pieces of homemade bread that I had stuck in the freezer the week before.
I used a cheese grater to turn the pieces into crumbs, but a food processor would have been even easier.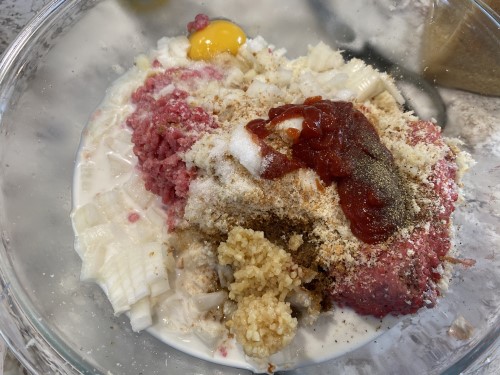 Then just add everything else in.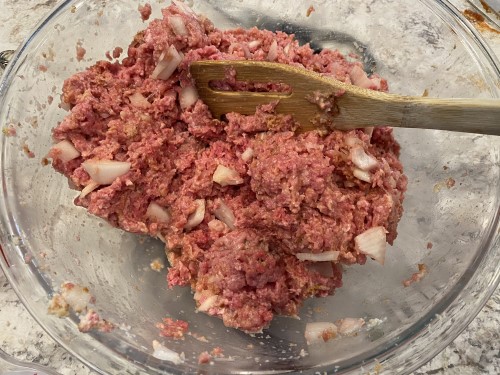 You can use your hands or a wooden spoon to mix it all together.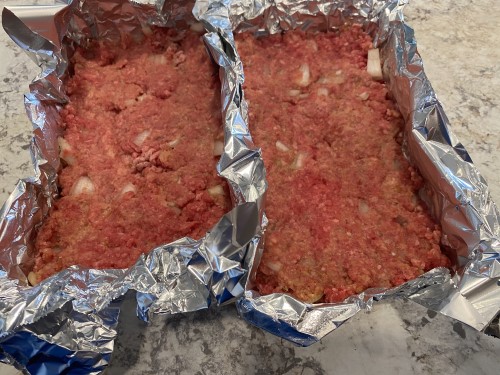 Then divide the mixture between the two pans and stick them in the freezer.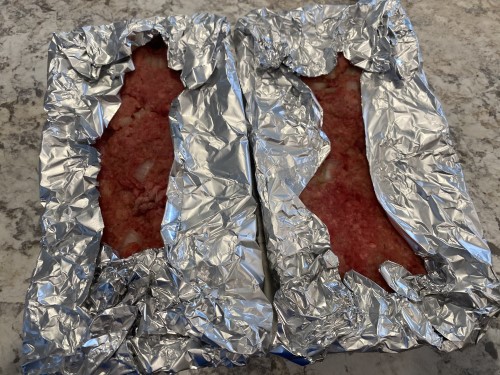 After a few hours, the loaves were frozen enough to remove from the pans. I folded down the excess foil that was already in the pan.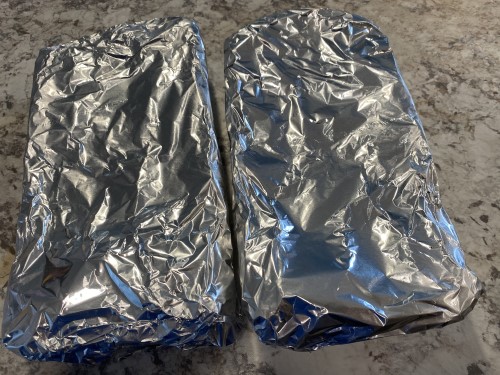 Then I wrapped around the top with another layer of foil.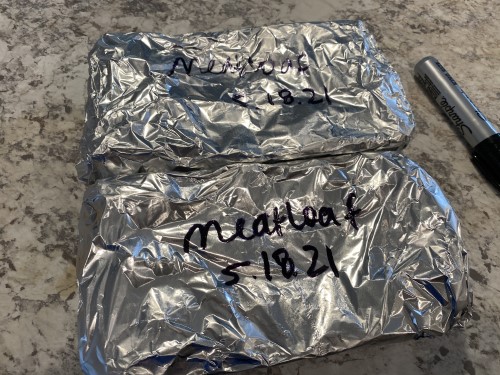 Then just label them!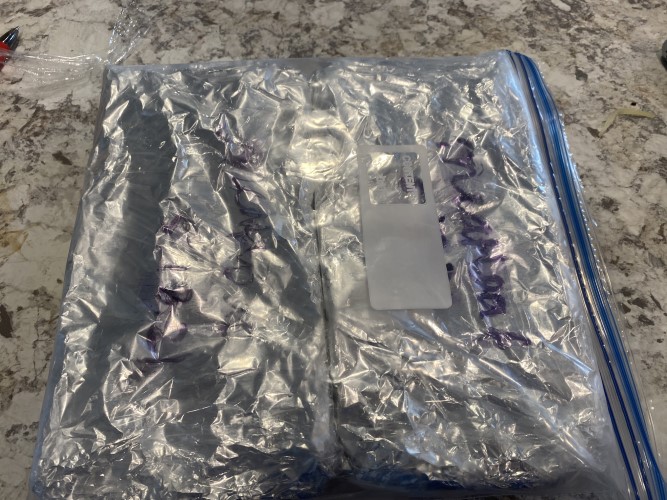 I was able to fit both loaves in a gallon freezer bag, but you can also just wrap them in plastic wrap.
When you're ready to eat it, thaw it for 24 hours in the fridge ahead of time. Then bake at 350 degrees for 55 minutes. Let is rest for 15 min. Then dip in your favorite condiments!
Classic Meatloaf (Makes Two)
Ingredients
2.5 lb ground beef
2 cups bread crumbs
1 onion, diced
1 cup milk
1 egg
¼ cup ketchup
1 tsp salt
½ tsp pepper
2 tbsp Worcestershire sauce
1 tbsp minced garlic
Directions
Mix all ingredients together in a large bowl.
If freezing, line two loaf pans with foil and divide the meat mixture evenly in the pans.
Flash freeze for a few hours, then take out of the pan and cover completely with foil. Wrap in plastic wrap or put in a ziptop bag for storage in the freezer.
Thaw overnight; cook for 55 min at 350 uncovered until at least 160 degrees internal. Let it rest for 15 min.
Created by SouthernSavers.com