This post may contain affiliate links. Read our disclosure here.
It sounds fancy, but it's not! A galette is basically a free-form, open pie that doesn't require perfection. It makes for a great dessert when you're wanting pie, but don't have pie time.
This peach galette recipe is perfect for using your in-season peaches. Make your own pie crust or use a store bought one.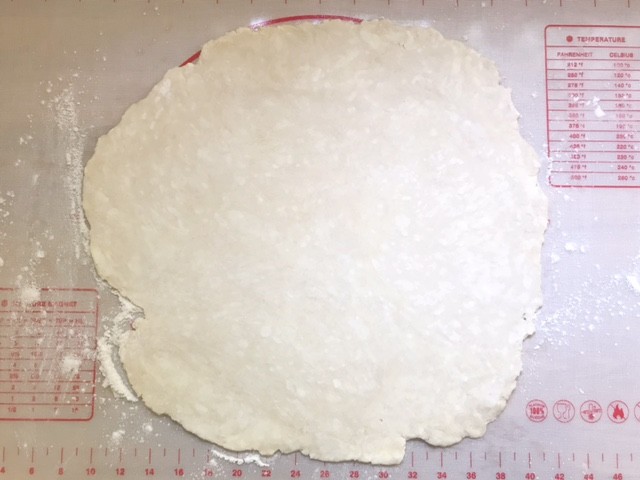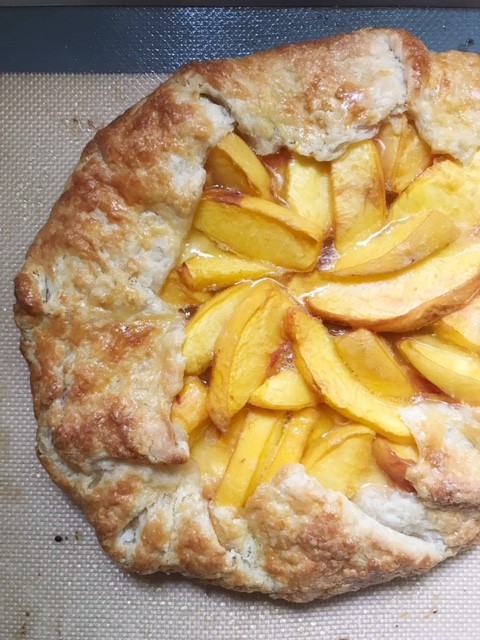 Easy Peach Galette Recipe
Ingredients
2 cups pitted and sliced peaches (2-4 peaches) (1/2 inch slices and you can leave the skins on)
1 1/2 tsp cornstarch
pinch of salt
1 tsp sugar
1 pie crust (homemade or store bought)
flour for dusting
1 egg, beaten (for egg wash)
sugar for sprinkling, about 2 tsp
Directions
Preheat the oven to 400 degrees.
In a mixing bowl, gently toss together the sliced peaches, cornstarch, salt, and 1 tsp sugar. Set aside.
On a lightly floured surface, roll the pie crust out to a 12" diameter. Gently transfer the rolled out pie crust to a lined baking sheet (with parchment or a silicone baking mat).
Arrange the peach slices in the center of the pie crust in a circle (you can even just scoop the peaches into the center; arrange however you like!).
Fold the outside of the pie crust toward the center (I folded a small section and then moved onto the next section, folding that part over the previous section).
Brush the top of the folded pie crust with the beaten egg and then sprinkle sugar over the top of the crust.
Bake for 35-45 minutes or until the crust is golden brown. Allow to rest for at least 15 minutes before slicing and serving.
Created by SouthernSavers.com
See more frugal recipes!