This post may contain affiliate links. Read our disclosure here.
With the fun new changes at Target allowing cartwheels to be used online, I thought I'd give you a list of deals to grab.  Add the cartwheels to your account and then head over and order the items you want.  Make sure to select Store Pick or Drive Up pickup to get cartwheel discounts to apply.
Tip: The cartwheel offers will come off of up to 4 of the same item.  So grab up to 4 if you want them!
Dagoba Organic Raspberry Mint White Chocolate, 2.83 oz, $2.99
-50% off Dagoba White Raspberry Mint Chocolate, Target Cartwheel eCoupon
(makes it $1.49)
Dagoba Ginger Lime Milk Chocolate, 2.83 oz, $2.99
-50% off Dagoba Ginger Lime Milk Chocolate, Target Cartwheel eCoupon
(makes it $1.49)
Vanity Fair Napkins, 40 ct., $1.99
-20% off Vanity Fair Napkins, Target Cartwheel eCoupon
(makes it $1.59)
Goliath Games, starting at $17.79
-20% off Goliath Build or Boom Game, Target Cartwheel eCoupon
-20% off Goliath Greedy Granny, Target Cartwheel eCoupon
-20% off Goliath Doggie Doo Game, Target Cartwheel eCoupon
-20% off Goliath Pop the Pig Game, Target Cartwheel eCoupon
-20% off Goliath Googly Eyes Game, Target Cartwheel eCoupon
(makes it $14.23)
Trident Vibes Gum, 40 ct., $2.99
-30% off Trident Vibes, all vibes varieties, Target Cartwheel eCoupon
(makes it $2.09)
Expires Sunday:
Honest Original Organic Lemonade, 32 oz, $2.49
-40% off Honest Organic Lemonades, 32 oz, Target Cartwheel eCoupon
(makes it $1.49)
Expires Saturday: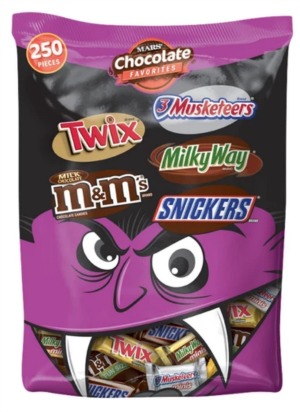 Mars XL Chocolate Favorites, 250 ct., $19.99
-25% off Mars XL Fall Festival Variety Bags, 96- 97 oz varieties, Target Cartwheel eCoupon
(makes it $14.99)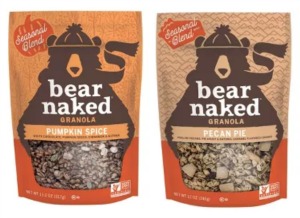 Bear Naked Seasonal Granola, 12 oz, $3.99
-35% off Bear Naked Seasonal Blend Granola, pumpkin & pecan pie, Target Cartwheel eCoupon
(makes it $2.59)
Crayola Silly Scents Markers, 6 ct., $1.94
-25% off Crayola Silly Scents, all varieties, Target Cartwheel eCoupon
 (makes it $1.45)