This post may contain affiliate links. Read our disclosure here.
If you haven't already started working on your fall crafts to decorate your home, you'll probably get your gears turning once November rolls around.  I feel like no matter how many fall crafts I make over the years, I'm always looking for something new to make every year.  Here are 10 simple and frugal fall crafts that can also be used to decorate your home!
10 Simple & Frugal Fall Crafts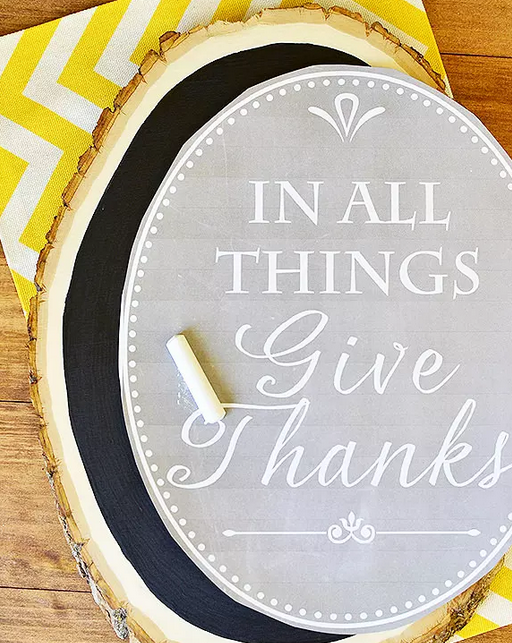 Chalkboards and wood slices are both all the rage right now.  But I never thought to pair them together.  All you need for this one is chalkboard paint, chalk, and a wood slice which you can find all at the craft store.
If you have a Silhouette Cameo machine, this will only take you about 30 minutes.  If you don't have a Silhouette, grab some blank stencil paper from the craft store and cut out the monogram of your choice.  Then you just need a burlap runner and a sharpie.  Color in the stencil on either end of the runner and you're done!
This is a  good project for the kids to help you with.  Send them out to pick sticks for the letter and you can assemble it for them.
Cranberry Mason Jar Decoration
I love the look of this candle.  All you need is a jar, cranberries, a floating tea light, matches and water.  Make three of them and space them out along the dining room table for a special dinner.  I like the way the leaves at the bottom look in this candle, however, leaves tend to decompose in water pretty quickly and turn the water colors or smelly.  So, you'll probably want to make sure you clean our the leaves within a day or two.
You can save some time on this one and buy a pre-made box from a craft store.  You can personalize the components that go in the box like the types of pumpkins and greenery that goes in.  Regardless, I love the idea of dressing up the box with candles and and pumpkins that fill it.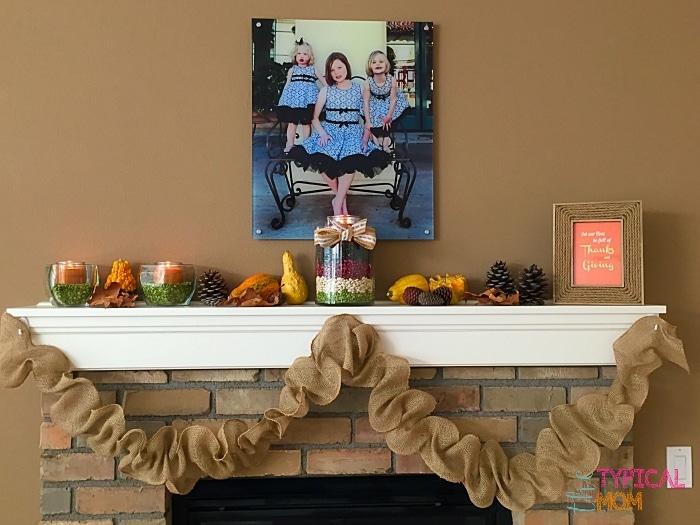 This is a cheap and easy fall and winter garland that will last you years.  Grab burlap ribbon from the craft store, string and a safety pin or needle.  This is a project that would go by really quickly.  You can put it on the mantle or over your front door or even as a table runner.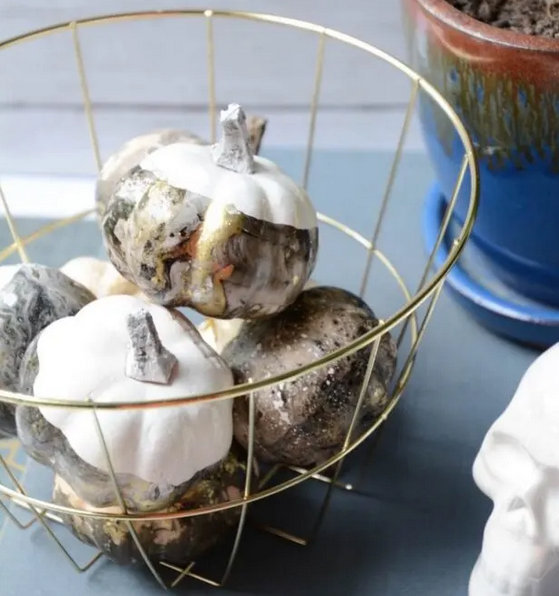 If you love the look of the green and gray looking lumpy pumpkins but don't like the extra price that can be tagged onto them, this is a great tutorial!  Find a regular orange pumpkin and paint it to look the way you want.  The muted colors go really well inside with almost any decor.  This tutorial is done on fake pumpkins, but you can just as easily pick one up from the pumpkin patch to paint.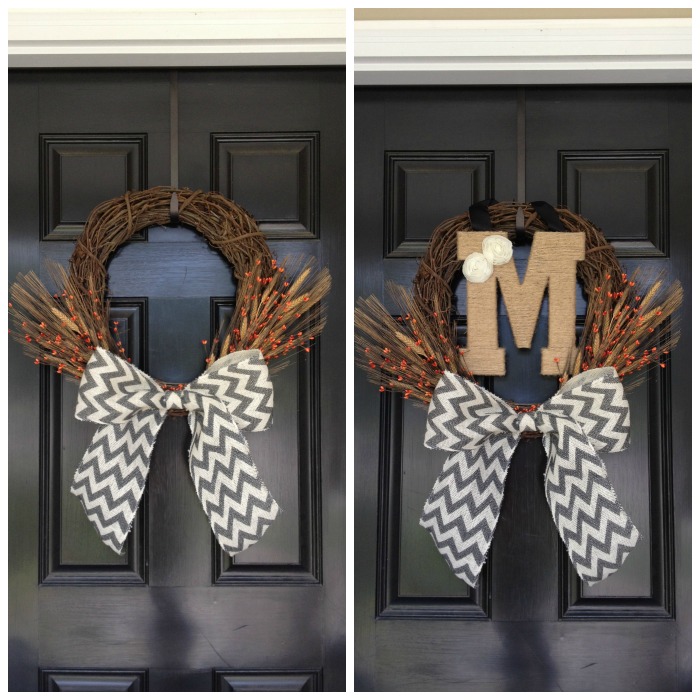 Any good crafter needs to know how to make a beautiful bow whether it's for wreaths or the stairs at Christmas time.  Here's a simple way to make a picture perfect bow for your fall wreaths.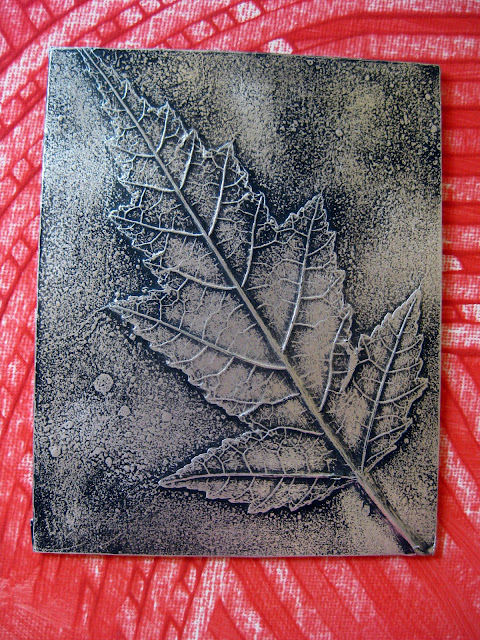 This is different from any other leaf craft I've seen!  You glue the leaves to a panel of wood, cover it all in aluminum foil, paint it black and rub off the high points.  It looks like an x-ray and it's an easy way to bring the outdoors in.
This is another great project for the kids to pitch in.  Collect leaves from your yard, cut a straw into little pieces, tape the straw to the back of the leaf, and thread a string through it.  And you're all done!