This post may contain affiliate links. Read our disclosure here.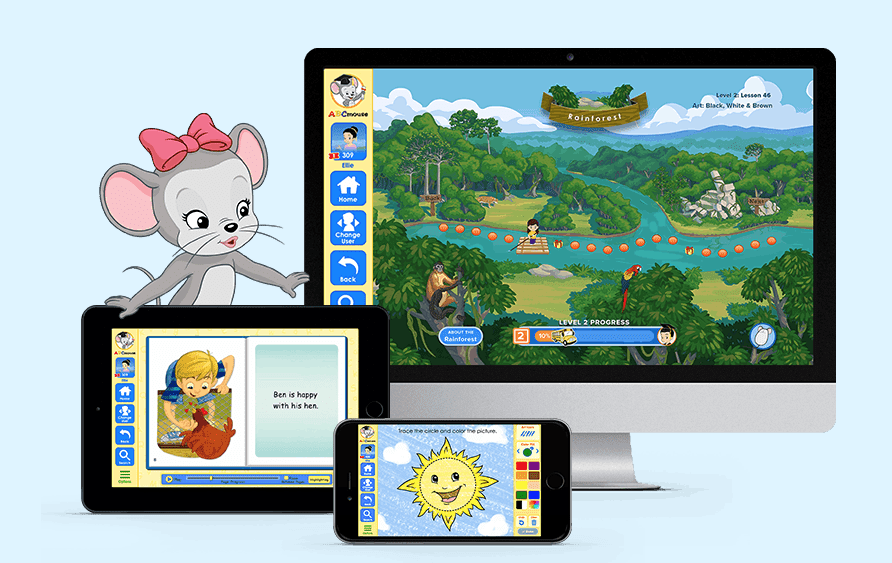 Whether you are homeschooling or keeping kids entertained after school, I highly recommend using the ABC Mouse family of online learning programs!
These are some of the leading educational online programs, and each offers a free month trial.
Our go-to app is ABC Mouse.  We've used it for years to help my younger kids keep learning (and stay busy and quiet) while my older girls work on school.
Get a free month of ABC Mouse and their sister apps Reading IQ and Adventure Academy.
Each app is good for up to 3 kids and has a parent account so you can see the progress for each child.  You'll see where they need to work on more and areas they are excelling at.
ABC Mouse – for preschool through 2nd grade offers full school curriculum.  Kids learn math, reading, science, social studies and more.  They are rewarded at the end of each lesson with digital prizes that will make them beg to keep going!
Reading IQ – for preschool through 6th grade, this is a great app to encourage kids to read.  With thousands of books from non-fiction to wonderful tales from around the world, the app will encourage and reward kids to keep reading.
Adventure Academy – for kids in 3rd grade to 8th grade, this is an educational multiplayer online (MMO) game. The program is designed to create a highly engaging and educational environment, covering all the major school subjects from language arts, math, social studies, science and more.