This post may contain affiliate links. Read our disclosure here.
If you walk through my house at any given point in time, you will most likely find five or six books scattered here and there, open and flipped upside down to be picked up later and finished.  Between my love of reading and homeschooling our kiddos, we have lots of books in our house at all times.  After years of buying most of my books only to have them sit on the shelf and collect dust after I finished reading them, I've decided to be more careful about what books that I do purchase. Today I'm going to share my tips to save on buying books.
Frugal Tips to Save on Buying Books
The Library
This one is often overlooked, but it is a staple in our house. We go every other week or so and absolutely love our public library. We can check out books, movies, cook books, CDs, and even magazines. Our library system is wonderful in that we can request books online, and then we are notified via e-mail or a phone call when the books are ready for us. Some libraries also have fantastic interlibrary loan policies where you can request a book that your local library doesn't carry and they will secure it from another library. (There can be a fee involved with this service; so it is good to ask your library what their policies are.)
ThriftBooks
ThriftBooks is new to me, but one that I've already started taking advantage of. They have a huge range of titles for used books at low prices. You can also create a wish list, and they'll notify when the book is in stock!
Paperback Swap
I get the bulk of our school books from Paperback Swap.  The concept is pretty simple: post books that you no longer want; someone will request that book, and you ship it.  Shipping costs are around $2.46 per book using the media mail rate.
For every book that you mail, you'll get a credit to "purchase" a book that you want from someone else.  You can also make a wish list of books that you are wanting, and then you are on the waiting list for that book to be listed by another member.  The site is easy to navigate, free of charge, and easy to personalize.
Goodwill and Thrift Stores
You can't overlook the ease of buying items at thrift for a huge savings.  Our local Goodwill and other thrift stores have a large selection of children's and adult books starting at 10¢ each.  I will confess that we never go in just to look for books, but if you're already there, it only takes a second to peruse what they have in stock that week.  Remember, this is one store where the selection can be completely different from one trip to the next.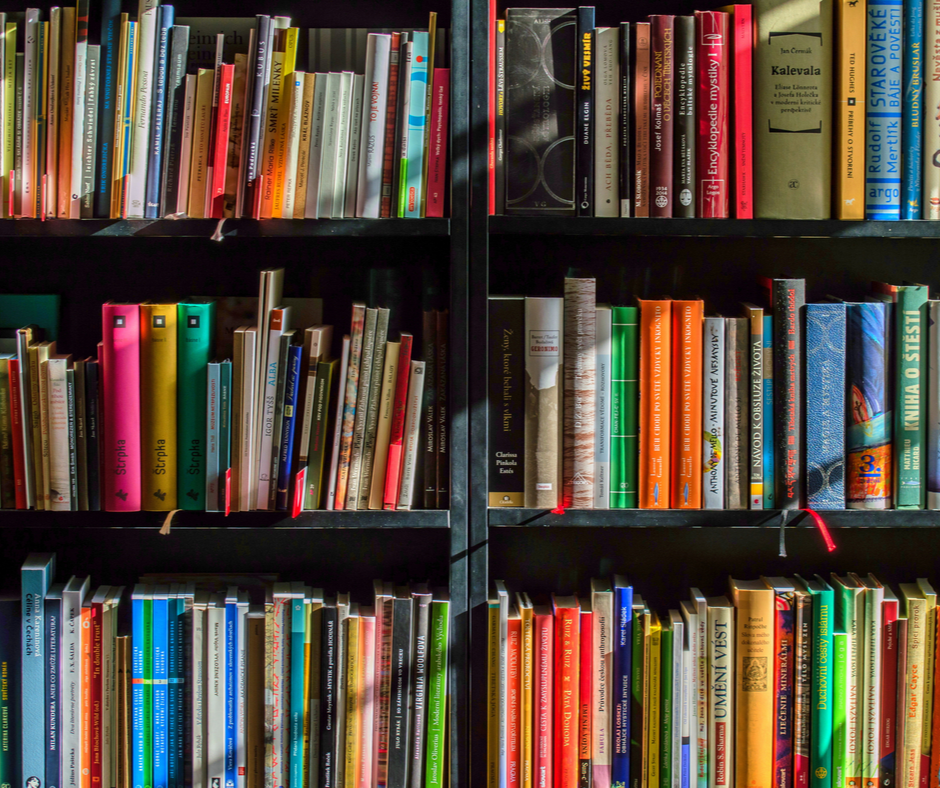 Better World Books
Better World Books is another place I like to check when I'm looking for books. They offer used books with FREE shipping at great prices and have a clearance section that I like to check regularly.
eBay
Whether you're looking for textbooks or a newer fiction release, it's worth checking out eBay. The selection is always changing, so you never know when you might find a good deal.
AbeBooks.com
AbeBooks sells used children's books, adult fiction and nonfiction, rare books, and textbooks. They have incredibly low prices on books in a variety of used conditions, so it might be just the spot to find what you're looking for.
Amazon
Yep, Amazon is my final stop.  I can price check here and even find used books if a new version is out of my price range.
I don't want to ignore the obvious way to save on books.  You can purchase a Kindle or other e-reader and save significantly on the list price of books. I still love the feel of a book in my hands, watching the progression of the story unfold as the pages turn, but I won't deny that the day will come soon when my frugality will override my nostalgia.  We are even able to save on most of our homeschool curriculum by selecting the eBook options. For now, though, our girls are a little too young to not have real paper to write answers out on.
How do you save on buying books?  Do you have a favorite website that I missed? Let us know in the comments!
Looking to save on audiobooks and ebooks? Check out our list of ways to get free downloads!