This post may contain affiliate links. Read our disclosure here.
If you're trying to eat less meat (or simply wanting to use a super frugal ingredient), you've got to try these black bean patties!
Black beans are inexpensive and have lots of protein and fiber. I like to quickly dry my black beans in the oven before making the patties (this helps prevent a potential soggy patty), but this is optional.
We love to eat these plain topped with avocado, but they would be great as a burger on a bun!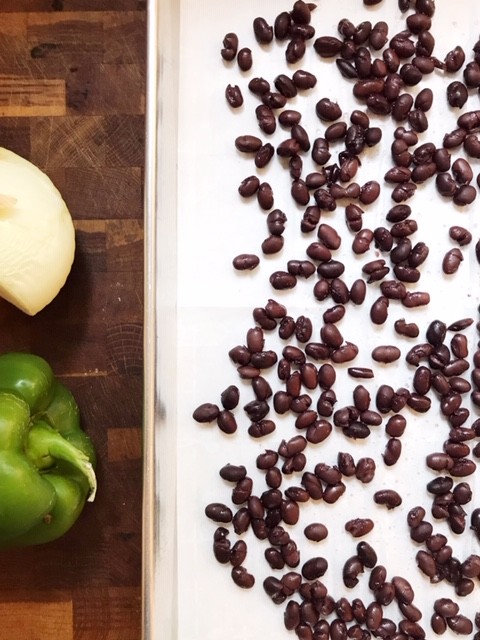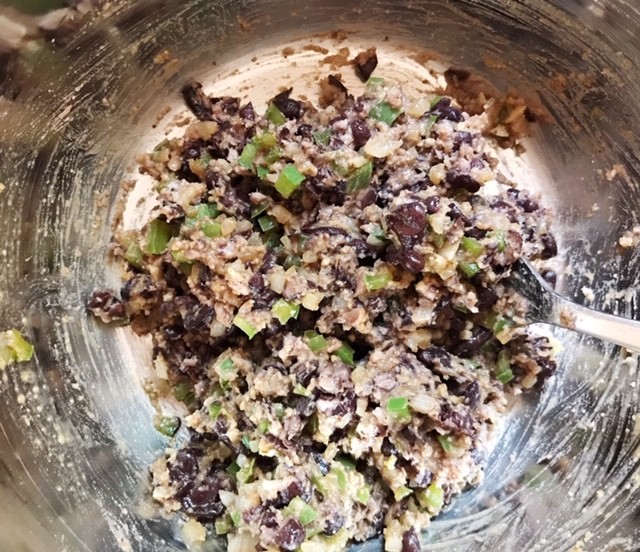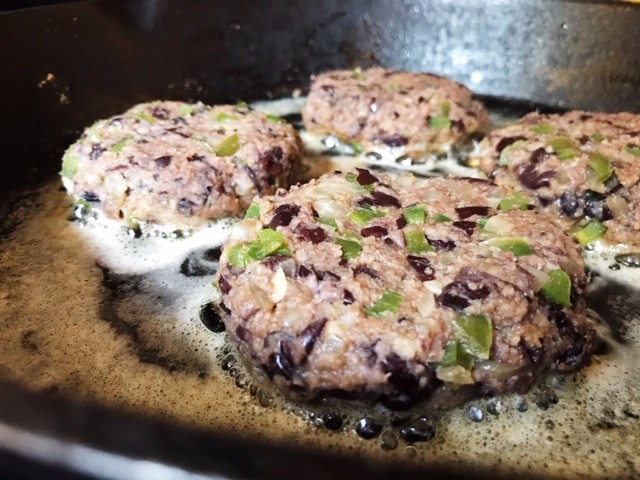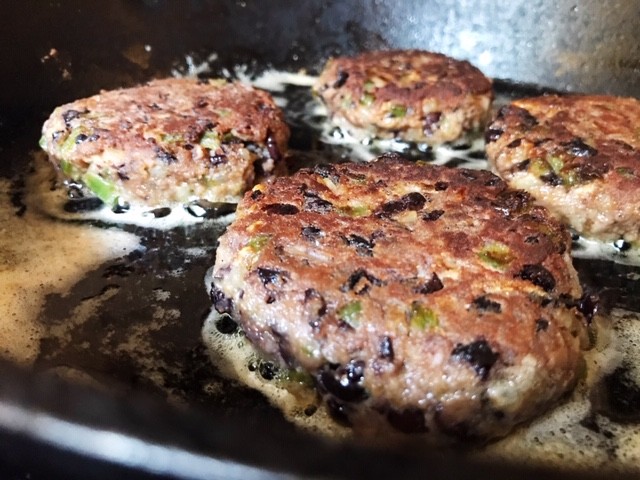 Ingredients
2 cans black beans, drained and rinsed
2 tbsp olive oil, divided
1/2 cup diced onion
1/2 cup diced bell pepper
2 cloves garlic, minced
salt and pepper
1/2 tsp chili powder
1 tsp ground cumin
2 eggs
1/2 cup breadcrumbs (I used Panko, but you can use whatever you have on hand)
1 tsp Worcestershire sauce
2 tbsp BBQ sauce (any kind is fine)
2 tbsp butter
Directions
Preheat your oven to 350 degrees. Lay the black beans out on parchment on a baking sheet and bake for 13-15 minutes (or until the beans look dry). Remove from the oven and allow to cool.
Add 1 tbsp of olive oil to a skillet over medium heat. Add the onions, bell pepper, garlic, salt and pepper, chili powder, and cumin and cook until soft, about 6 minutes. Remove to a large bowl and allow to cool slightly.
Once the beans and the onion mixture have cooled, add the beans to the bowl. Add the eggs, breadcrumbs, Worcestershire sauce, and BBQ sauce and stir until everything is well combined.
Using a fork, mask the mixture until most of it is mashed, but there are still chunks of beans left.
Add the remaining 1 tbsp of olive oil and the butter to the skillet over medium heat. Form the black bean mixture into patties (this mixture will make 6-8) and lay into the skillet.
Cook each side until well browned and cooked through (about 4 minutes on each side).
Created by SouthernSavers.com
See more frugal recipes!