This post may contain affiliate links. Read our disclosure here.
Quiche is one of the ultimate foods: you can basically use whatever ingredients you have, it's great for any meal, it can be used at parties, and it's also really yummy.
Note: I used a store-bought crust, but feel free to make your own if you're feeling adventurous.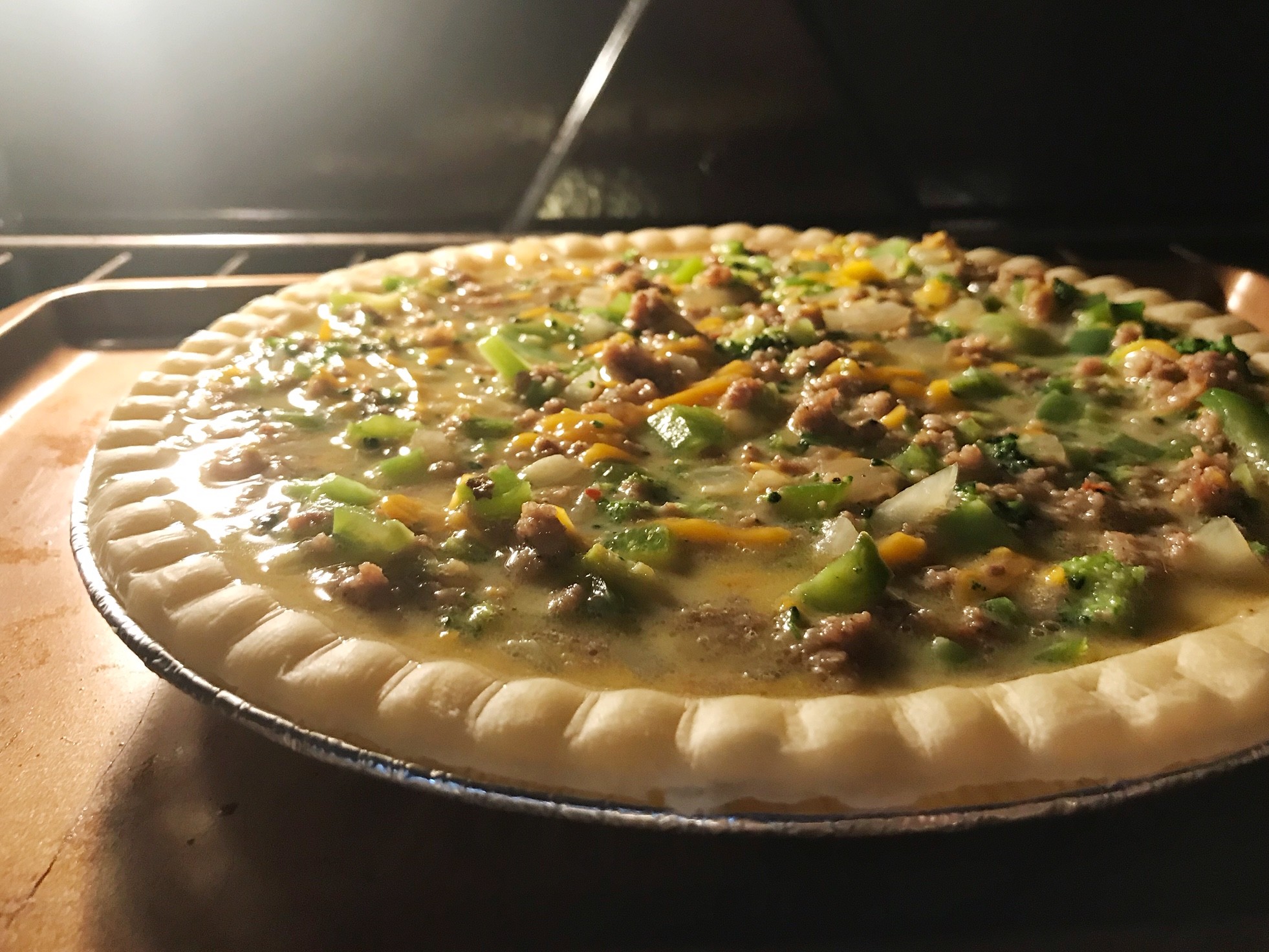 Broccoli and Sausage Quiche
Ingredients
1 9-inch store-bought pie shell
1/2 lb ground sausage, uncooked
1/3 cup diced onion
1/2 cup diced broccoli
1/3 cup diced bell pepper
6 eggs
3/4 cup whole milk, cream, or half & half
salt and pepper to taste
1 cup shredded cheddar cheese
Directions
Preheat the oven to 375 degrees.
Partially blind bake your crust by baking it in a preheated oven for 10-15 minutes until just slightly browned. Remove from the oven.
In a medium skillet, cook the sausage until fully browned (break it up into small pieces while it cooks with a wooden spoon).
Remove the sausage from the pan and allow to cool slightly.
In the same pan, add the onion, broccoli, and bell pepper. Cook until softened, about 7 minutes. Remove from the pan and allow to cool slighty.
In a large bowl, whisk together the eggs, milk, salt and pepper, and cheese until combined. Add the sausage and vegetable mix to the egg mixture and stir to combine.
Pour the mixture into the pie crust and bake for 35-40 minutes until the middle is set and the top is slightly golden.
Allow to cool for 10 minutes before slicing and serving.
Created by SouthernSavers.com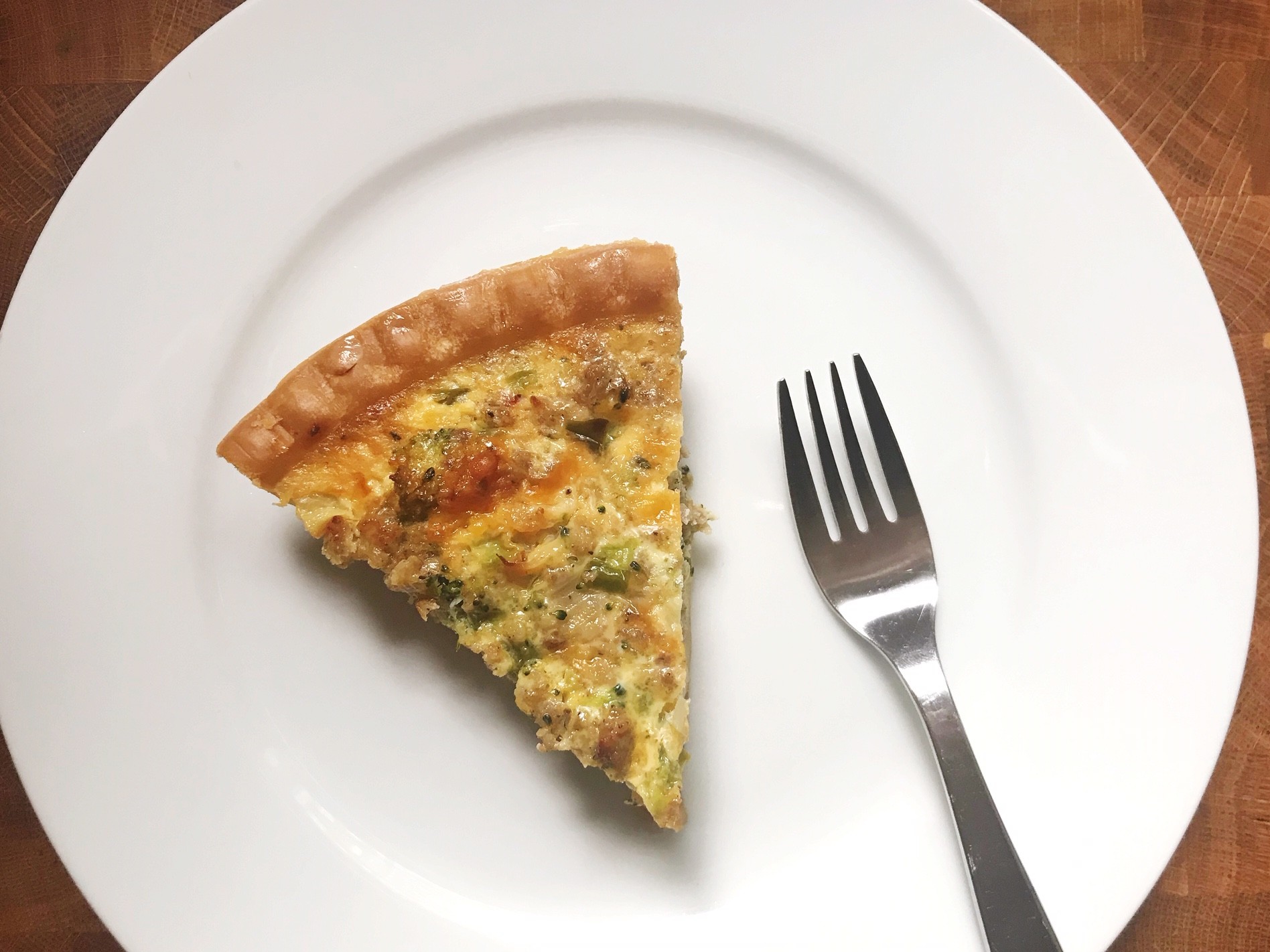 See more frugal recipes!