This post may contain affiliate links. Read our disclosure here.
These chicken and grain lettuce wraps are healthy, quick, and so delicious.
To make it super easy, this recipe uses those 90-second microwavable whole grain pouches you can buy in the rice section of your grocery store. Plus, use whatever veggies you prefer in the filling!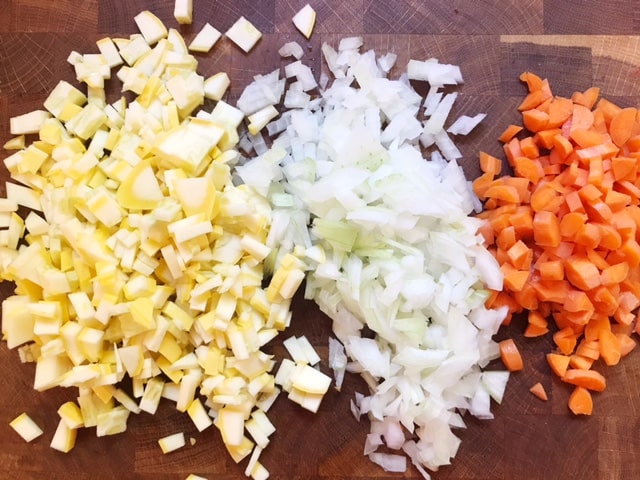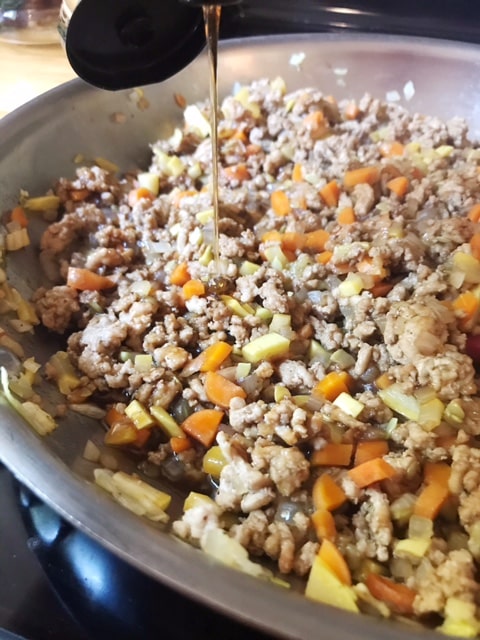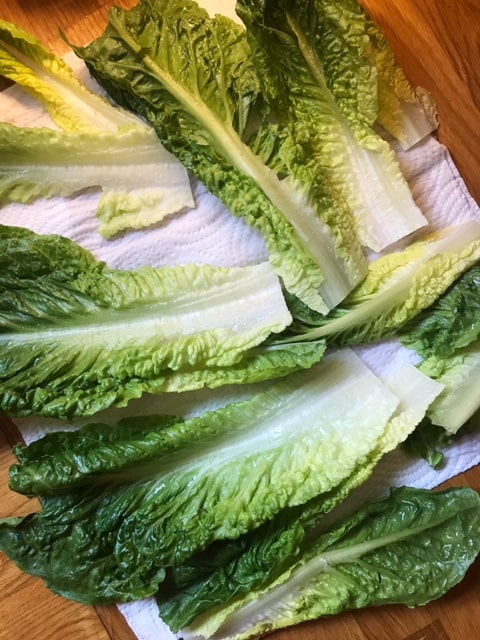 Chicken & Grain Lettuce Wraps
Ingredients
big romaine lettuce leaves, washed and patted dry (you can also use butter lettuce)
1 yellow squash, diced
1/2 onion, diced
1/2 cup carrots, diced
1 tbsp butter
1 pound ground chicken
pinch of salt and ground pepper
1/2 cup soy sauce
90-second microwavable grain pouch (like quinoa, brown rice, spelt, etc.)
1 tbsp honey
Directions
In a skillet over medium to medium-high heat, add the butter and diced squash, onion, and carrots.
Let the veggies cook for a few minutes until slightly soft (about 5 minutes) and add in the ground chicken. Season with a pinch of salt (not too much since the soy sauce will be pretty salty) and pepper. Crumble the chicken while it's cooking and cook until browned.
Add in the soy sauce and honey and stir to combine. Reduce the heat and allow to simmer until reduced and thickened slightly.
While the chicken mixture is reducing, cook the grain pouch in the microwave.
To serve, add a spoonful of grains to the lettuce leaves and then a spoonful of the chicken mixture. Eat like a taco!
Created by SouthernSavers.com
See more frugal recipes!