This post may contain affiliate links. Read our disclosure here.
One of the reasons I love skillet meals is that there seems to be a lot less cleanup. Yay for less dishes!
Another reason I love them is that you get to combine a bunch of flavors in one pot. This Tex-Mex dish has lots of veggies, tender chicken, and lots of flavor.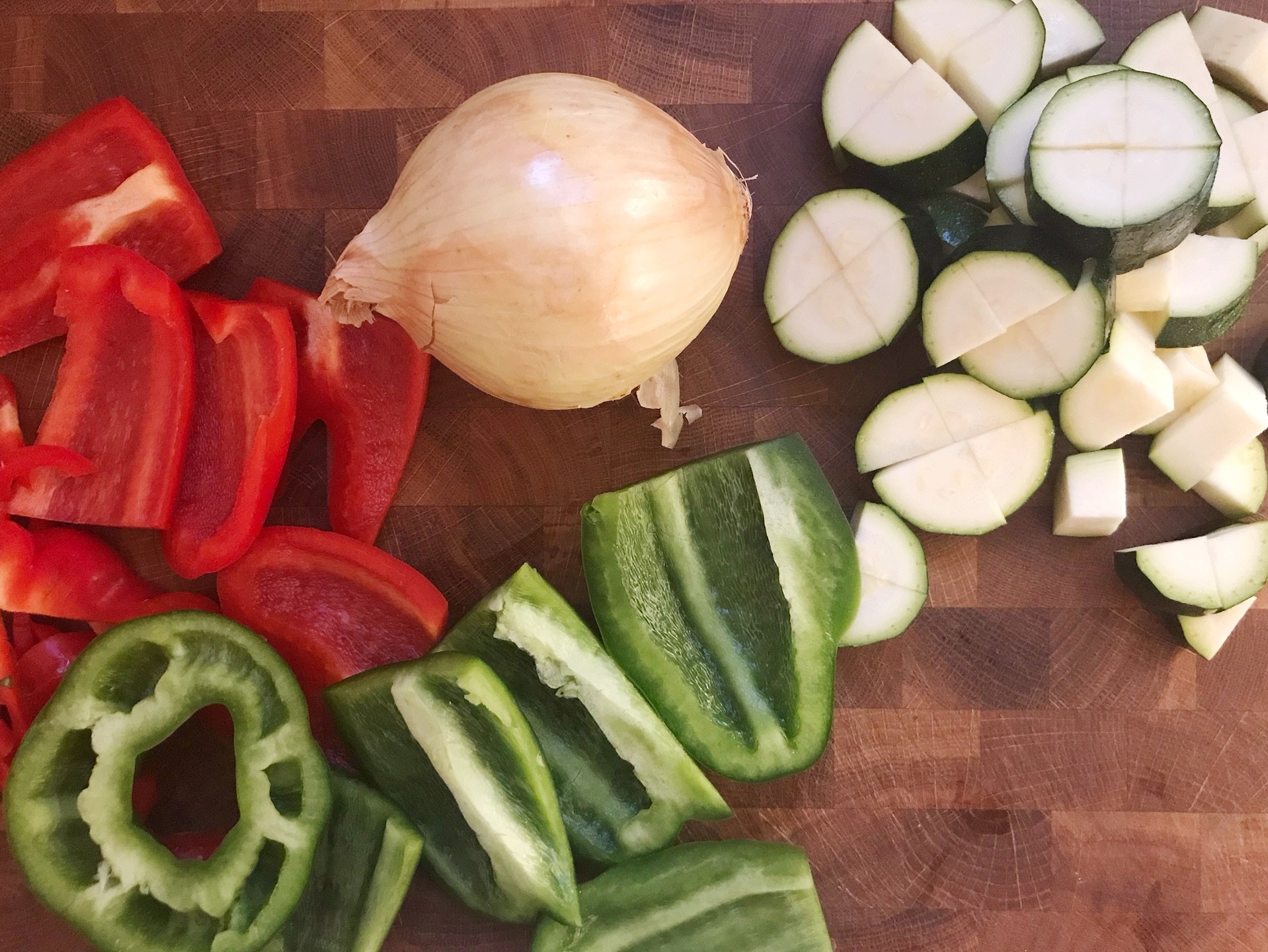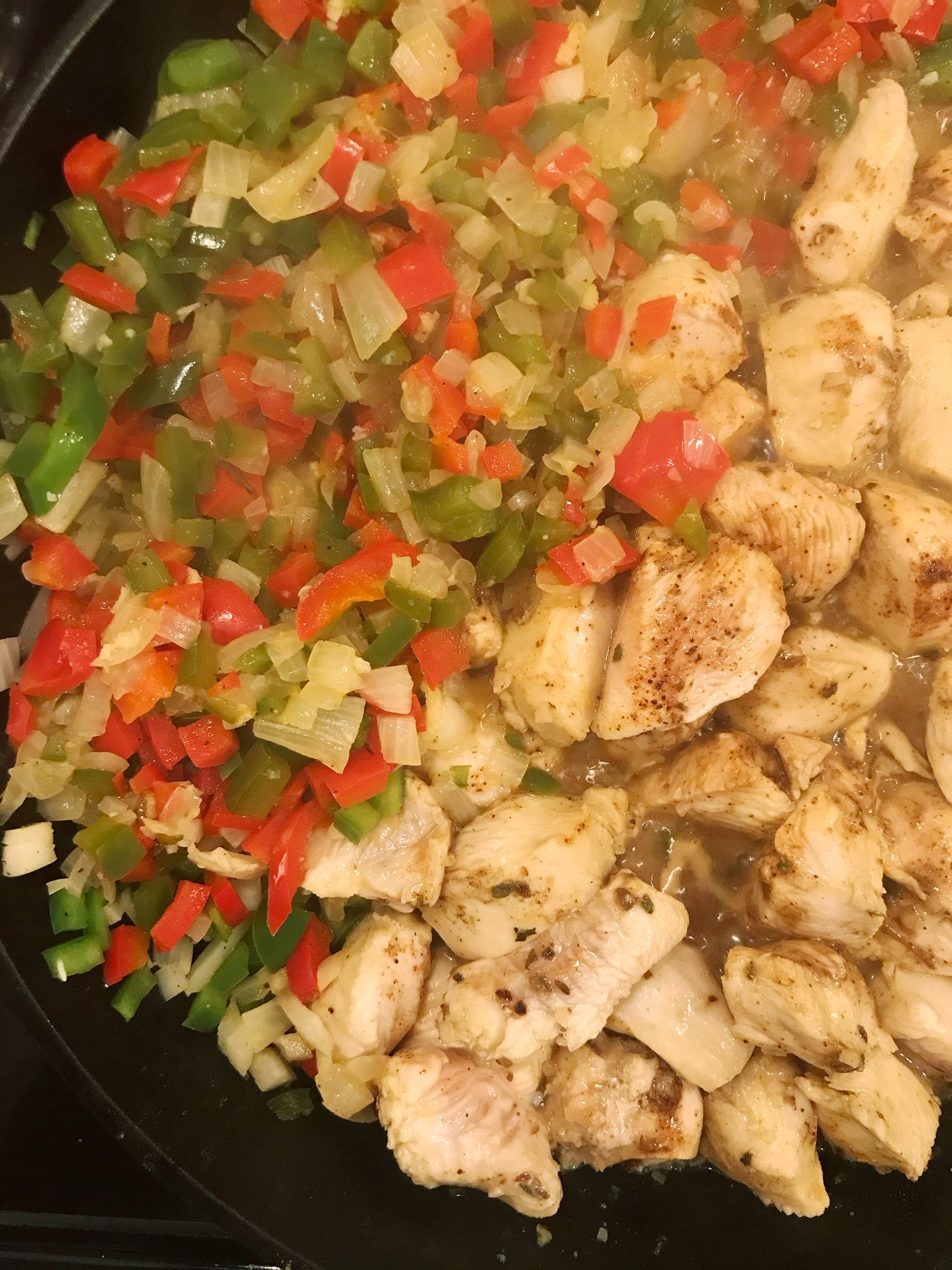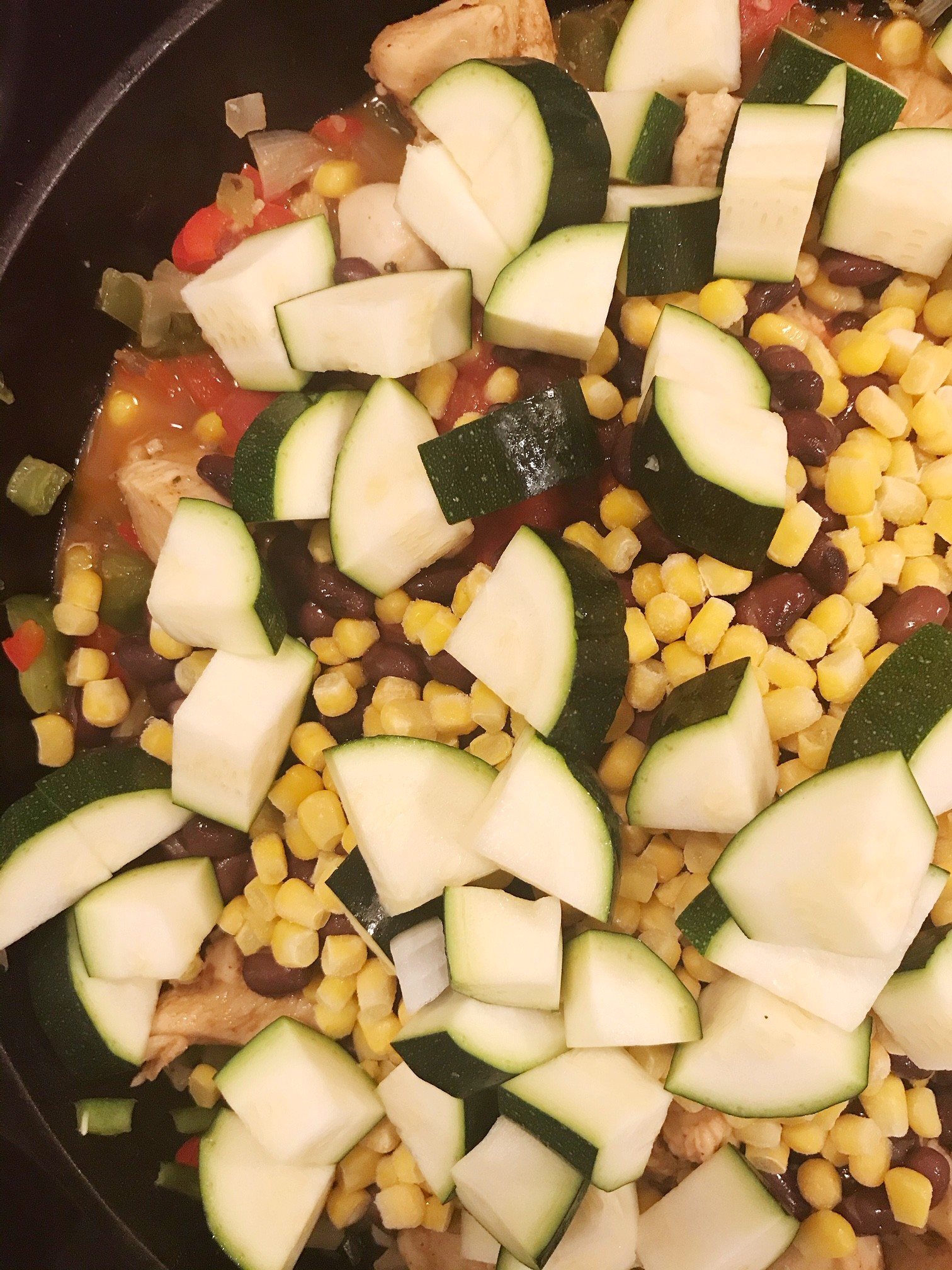 Chicken & Zucchini Skillet
Ingredients
2 tbsp olive oil
1/2 cup diced onion
2 garlic cloves, minced
2 bell peppers, diced (any colors)
salt and pepper to taste
2 chicken breasts, cube into 1" cubes
1 cup corn kernels (frozen or canned)
1 large zucchini, cut into chunks
1 14 oz can black beans, drained and rinsed
1 14 oz can diced tomatoes
2 tbsp taco seasoning
1/4 cup chopped cilantro, divided
1 cup cheddar cheese, shredded
Directions
In a large skillet over medium-high heat, heat the olive oil. Add the onion, garlic, and bell peppers. Sprinkle in salt and pepper and cook until softened, about 5-7 minutes.
Scoot the veggies to the side of the skillet and add the diced chicken to the empty side. Cook the chicken until it's browned on all sides, about 5 minutes.
Lower the heat to medium and add the corn, zucchini, black beans, tomatoes, and taco seasoning. Sprinkle in half of the chopped cilantro.
Let the mixture continue simmering, stirring occasionally, until the chicken is cooked through and everything is heated through, about 10 minutes.
Remove the skillet from the heat and sprinkle the shredded cheese evenly over the skillet. Once the cheese melts, sprinkle over the rest of the chopped cilantro.
Serve hot on its own or over rice.
Created by SouthernSavers.com
See more frugal recipes!