This post may contain affiliate links. Read our disclosure here.
Have you ever been to Carrabba's and had their Mama Mandola's Sicilian chicken soup? It's a super flavorful and slightly spicy chicken soup.
This copycat recipe is easy to make and tastes so much like the restaurant!
Tip: I used Better Than Bouillon to give this soup a rich taste, but you can always substitute regular bouillon (or simply leave it out).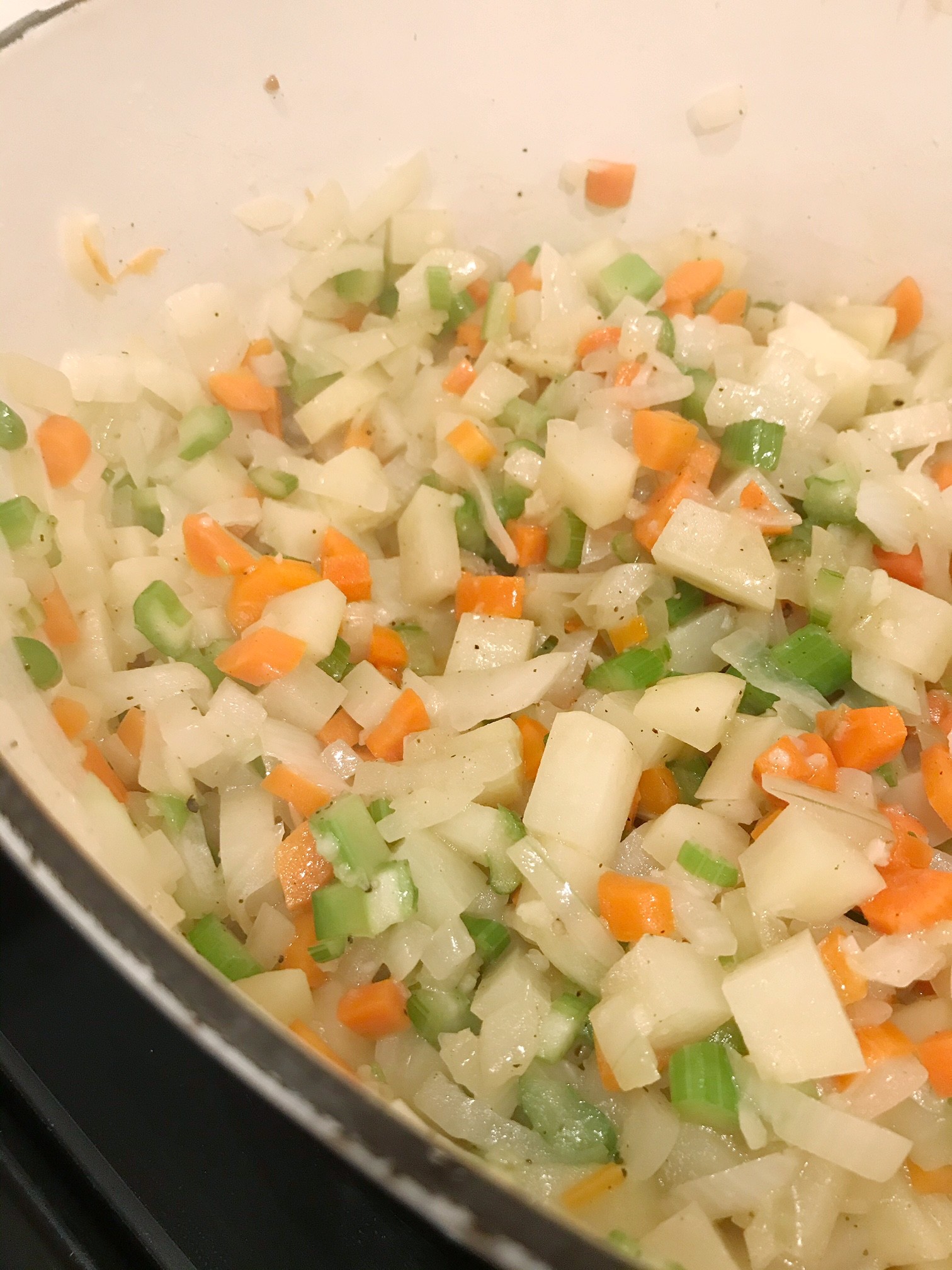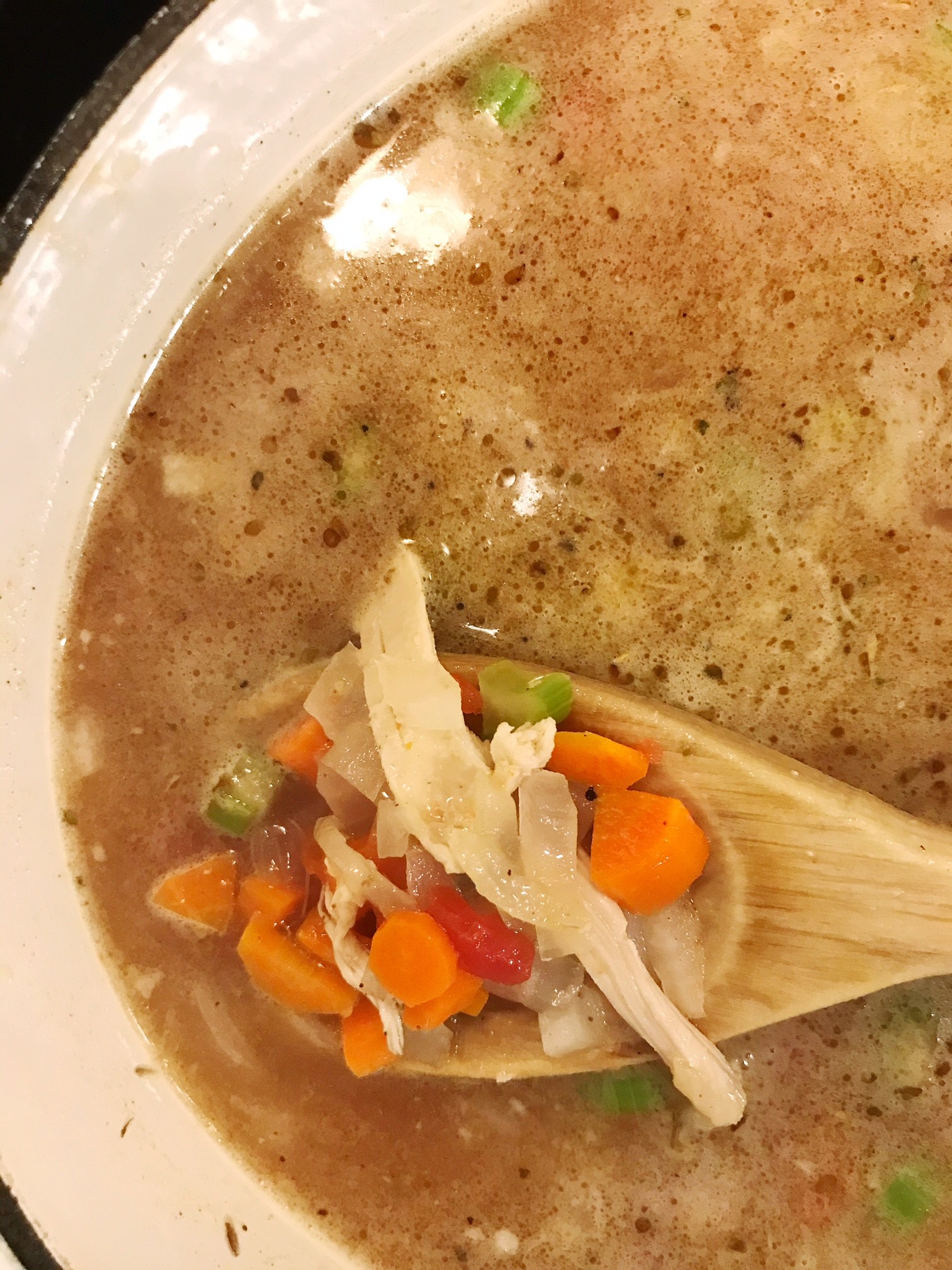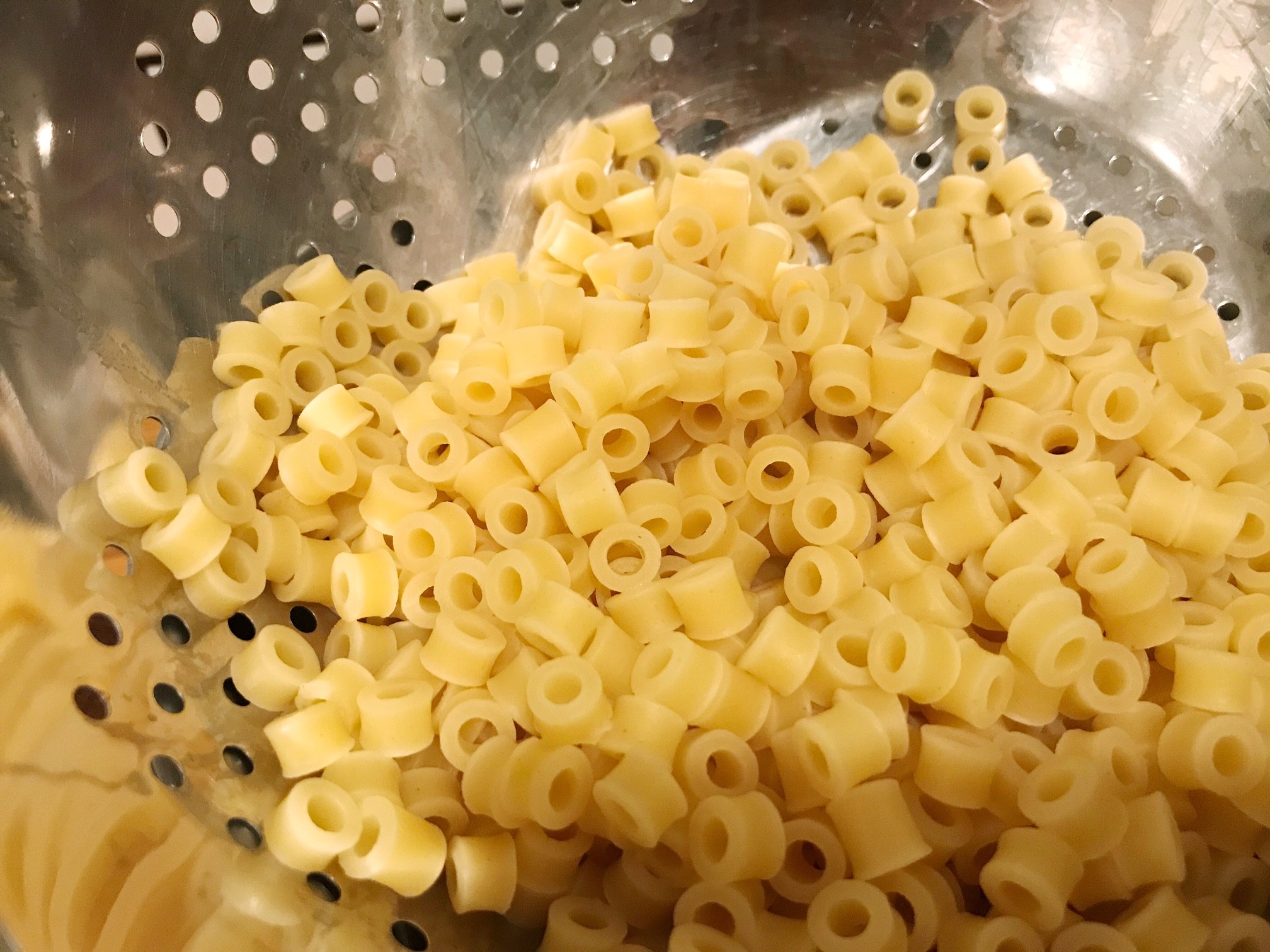 Copycat Carrabba's Chicken Soup
Ingredients
4 tbsp unsalted butter
3 celery stalks, diced
5 carrots, peeled and diced
2 large russet potatoes, peeled and diced
1 medium onion, diced
4 cloves of garlic, minced
salt and pepper
(2) 32 oz cartons of chicken broth
2 tbsp Better Than Bouillon base
2 cups cooked and shredded chicken (I used a rotisserie chicken)
1 15 oz can diced tomatoes (with the juice)
dash of cayenne pepper
1/4 tsp dried thyme
2 tsp poultry seasoning
cooked Ditalini pasta
Directions
In a dutch oven over medium heat, melt the butter.
Add the celery, carrots, potatoes, onion, and garlic and cook until the onions are soft and translucent, about 7 minutes (sprinkle in a little salt and pepper as it cooks).
Add in the broth, Better Than Bouillon, chicken, tomatoes (and their juices), cayenne pepper, thyme, and poultry seasoning. Bring to a boil, then reduce heat to a simmer, and cover.
Stir the soup occasionally while it cooks. Simmer for 25-30 minutes until the potatoes are tender. Taste and make adjustments to the seasoning if needed.
To serve, add some cooked Ditalini pasta to a bowl and ladle the soup over the pasta (I like to do it this way because if you leave the pasta in the soup it tends to soak up the liquid and get really mushy).
Created by SouthernSavers.com
See more frugal recipes!