This post may contain affiliate links. Read our disclosure here.
Y'all, this creamy spinach chicken dish is so good (we all came back for seconds). It combines spinach with a creamy sauce and tender chicken that's great served with pasta.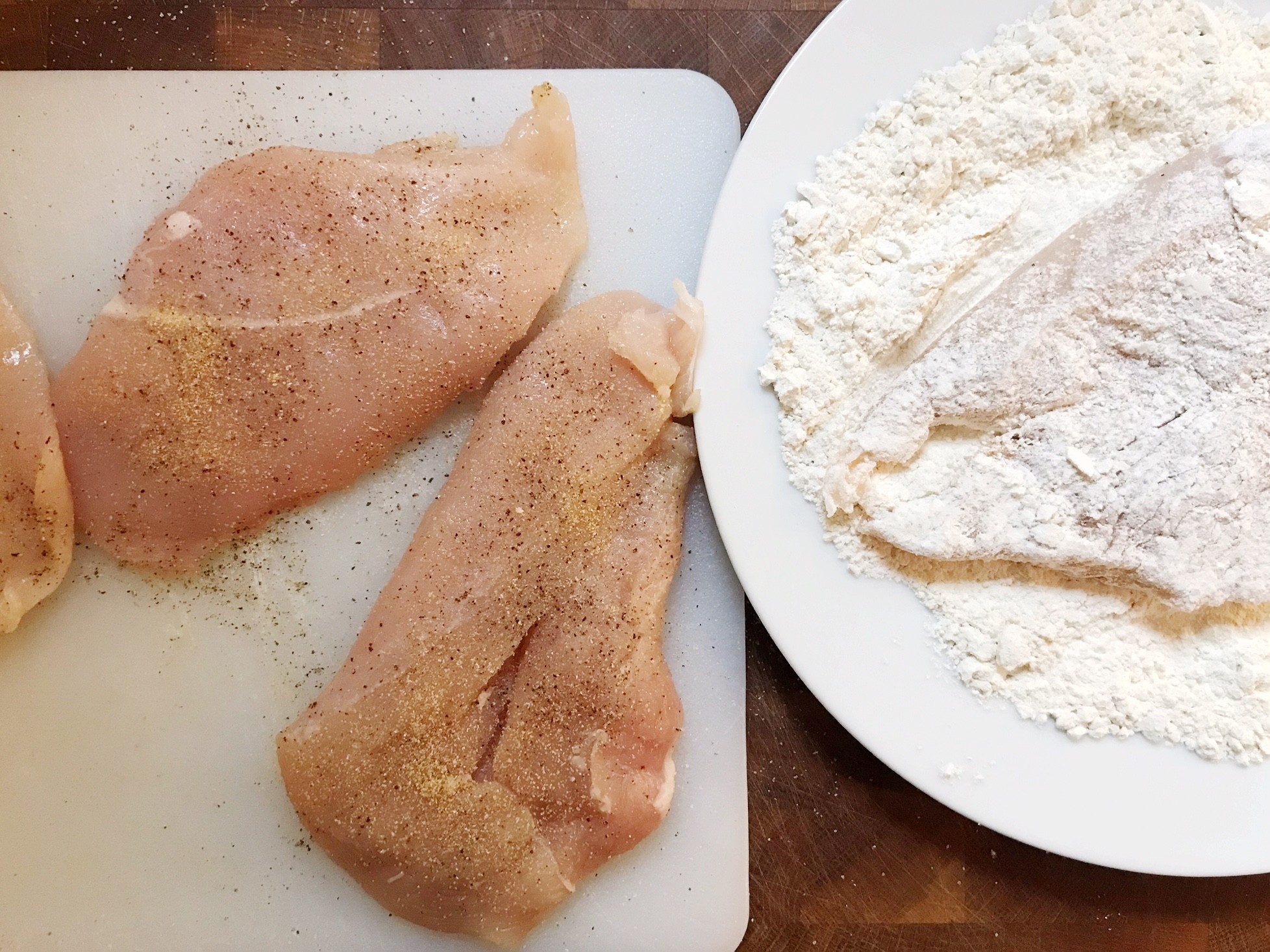 Ingredients
1 lb boneless, skinless chicken breasts
salt and pepper
garlic powder
1/2 cup all purpose flour
1 tbsp olive oil
2 tbsp butter
1/3 cup chicken broth
1 tbsp dijon mustard
1 tbsp tomato paste
1 cup heavy cream
2 big handfuls fresh spinach
cooked pasta
Directions
Cut the chicken breasts in half lengthwise (so you end up with four chicken cutlets). Season both sides with salt, pepper, and garlic powder. Coat both sides of the chicken in flour.
In a skillet over medium high heat, melt the oil and the butter. Add the chicken to the pan and allow to brown on both sides (about 5-7 minutes total). Remove the chicken to a plate and set aside.
Deglaze the pan with the broth, scraping up the brown bits, and stir in the dijon mustard and tomato paste. Let simmer for a couple of minutes.
Add in the cream and spinach and reduce heat to medium low. Stir around.
Add the chicken back in to the pan and allow to cook until chicken is cooked through (a thermometer inserted into the thickest part will read 165 degrees; don't overcook the chicken!) and the sauce has reduced.
Serve hot with cooked pasta.
Created by SouthernSavers.com
See more frugal recipes!