This post may contain affiliate links. Read our disclosure here.
Before you say you don't like Brussels sprouts: y'all, these are so good. After a quick fry in some bacon grease, these shaved sprouts get crispy in the oven and tossed around with bits of savory bacon.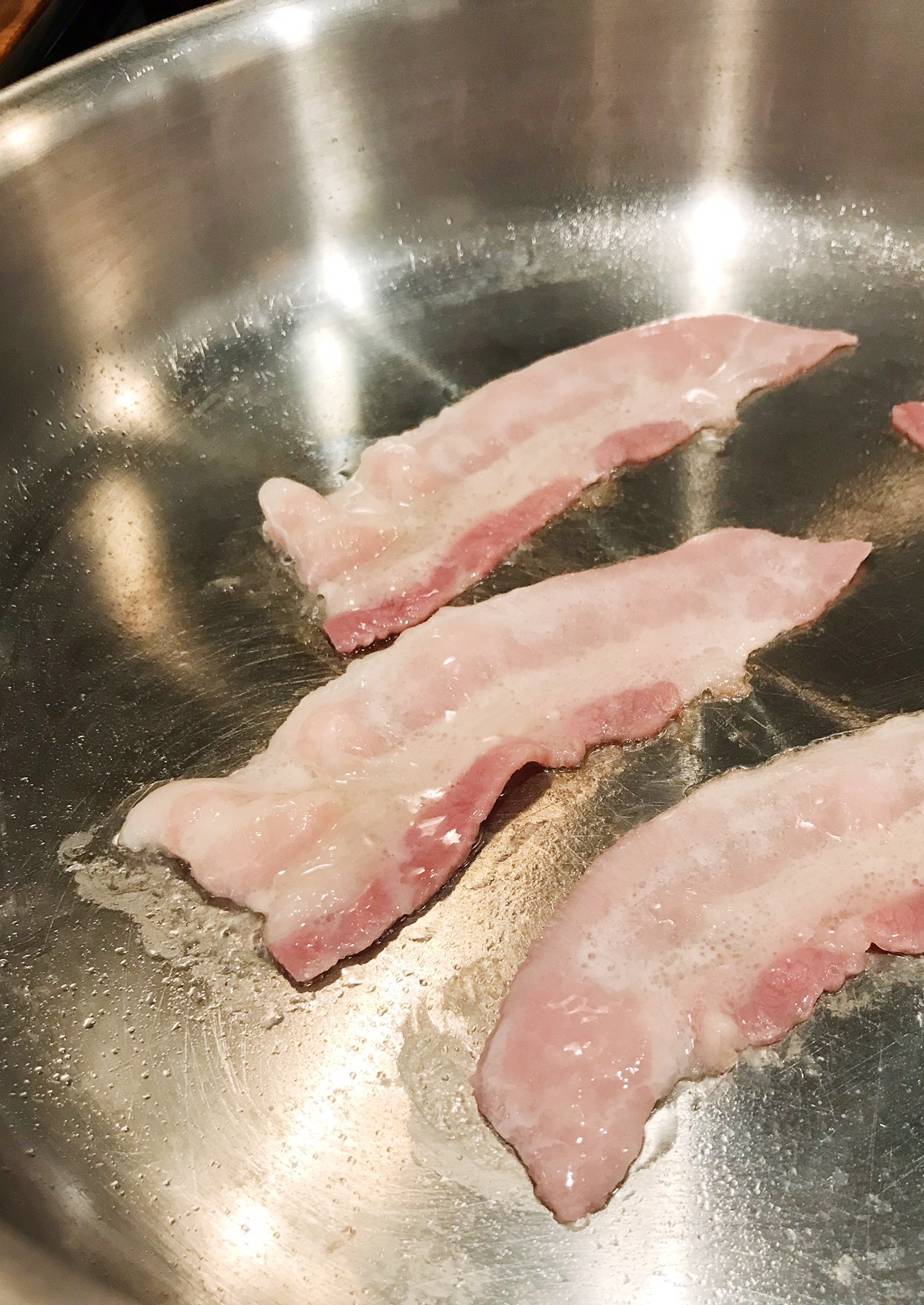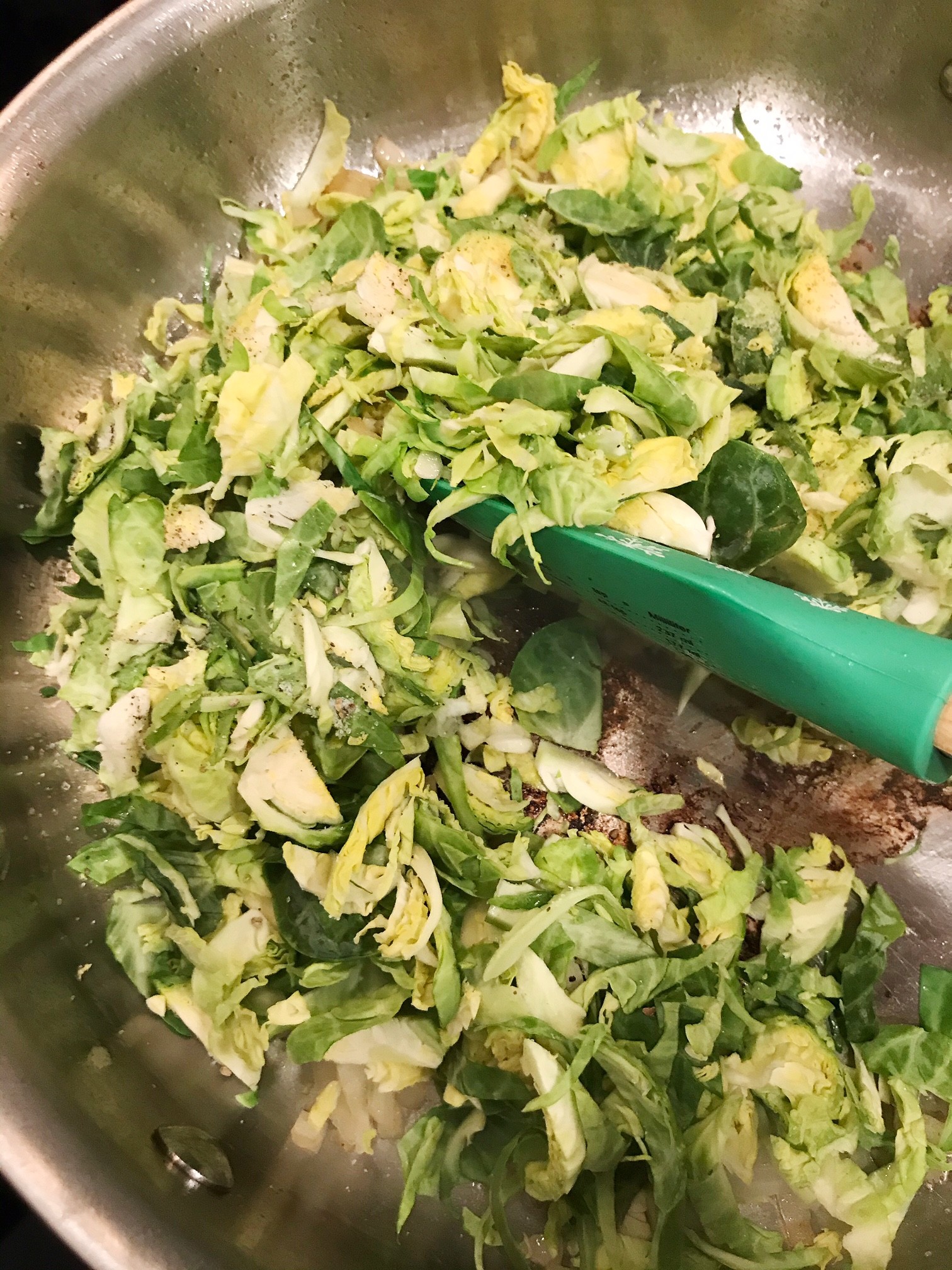 Crispy Bacon Brussels Sprouts
Ingredients
1 pound Brussels sprouts (about 20 sprouts)
2 strips bacon
1/4 cup onion, diced
salt and pepper
Directions
Trim the stems from the Brussels sprouts. Using a sharp knife, slice the sprouts very thinly (you'll end up with a pile of shredded sprouts).
In a pan over medium heat, cook the bacon until crisp. Remove from the pan, leaving the grease.
Turn up the heat to medium high. Add the onions and sprinkle in a bit of salt (not too much since the bacon is salty itself) and pepper. Cook until soft and translucent, about 5 minutes.
Add in the shaved Brussels sprouts and cook while stirring until wilted (this will only take a couple of minutes).
Transfer the sprouts and onion mixture to a baking sheet, making sure to spread out evenly. Place in the oven under the broiler on high. IMPORTANT: make sure to keep your eye on the pan at this stage. The high heat is what will make the sprouts crispy, but you don't want to burn them. You can also stir around halfway through cooking.
Remove from the oven. Chop up the reserved bacon, sprinkle on top of the sprouts, and stir around. Serve hot.
Created by SouthernSavers.com
See more frugal recipes!