This post may contain affiliate links. Read our disclosure here.
Sometimes it's hard to use a whole watermelon, even if you have a large family. Turn that extra summer fruit into some refreshing watermelon popsicles!
Note: I used the IKEA 6-count popsicle mold, but you can use whatever mold you have or even paper cups with good, old-fashioned popsicle sticks. If you're having trouble getting your pop to loosen, try giving the mold a quick rinse with lukewarm water.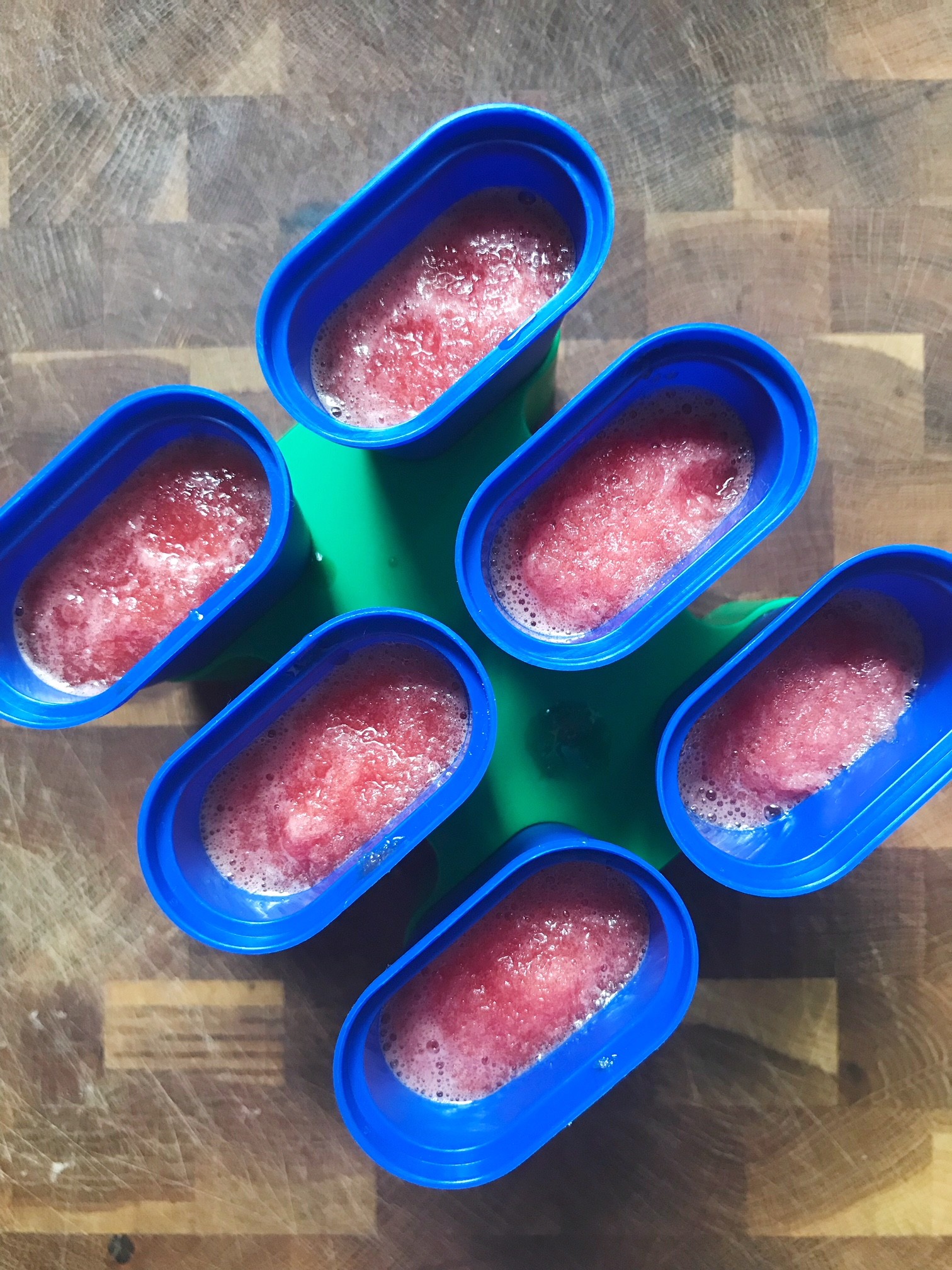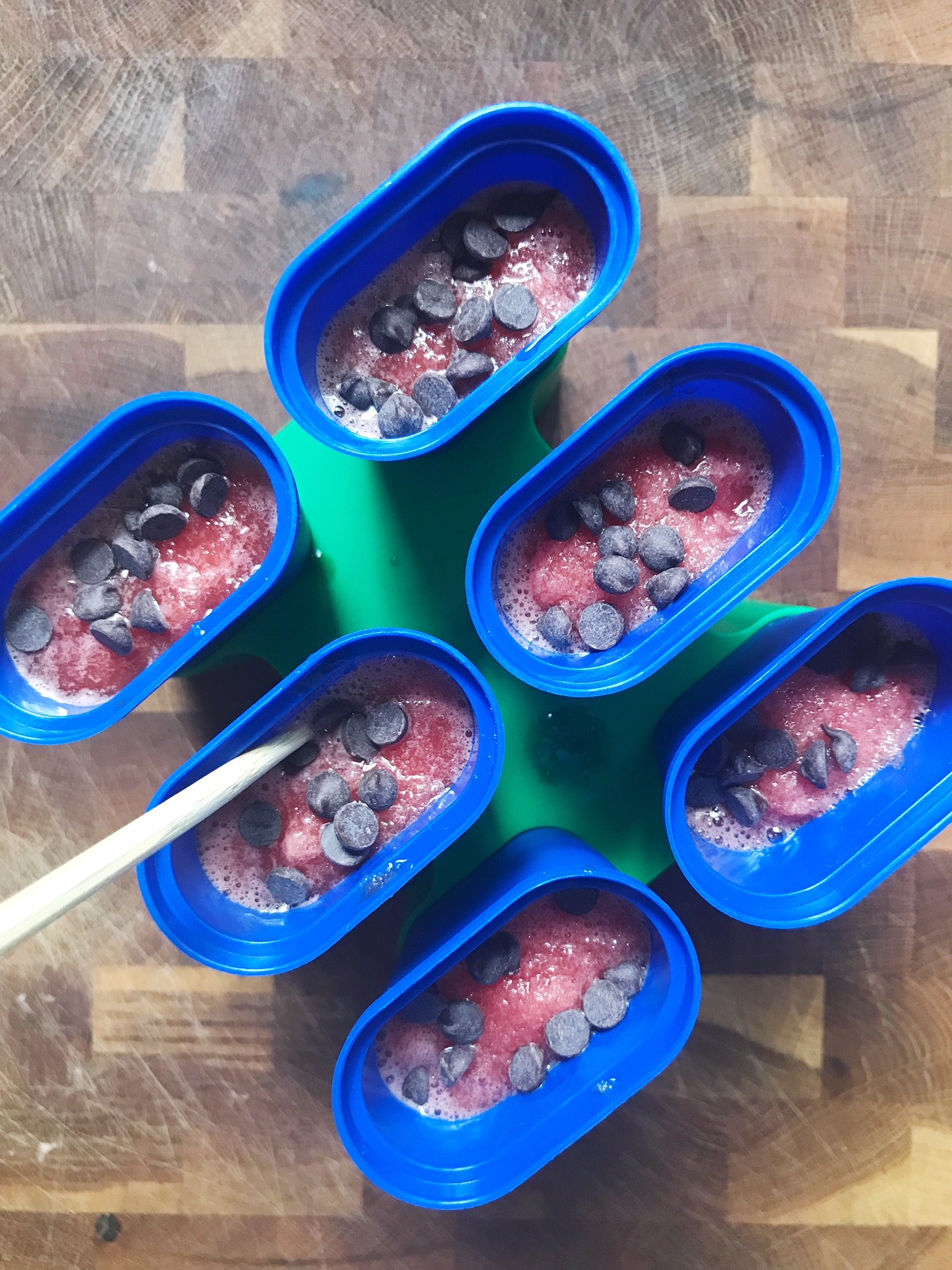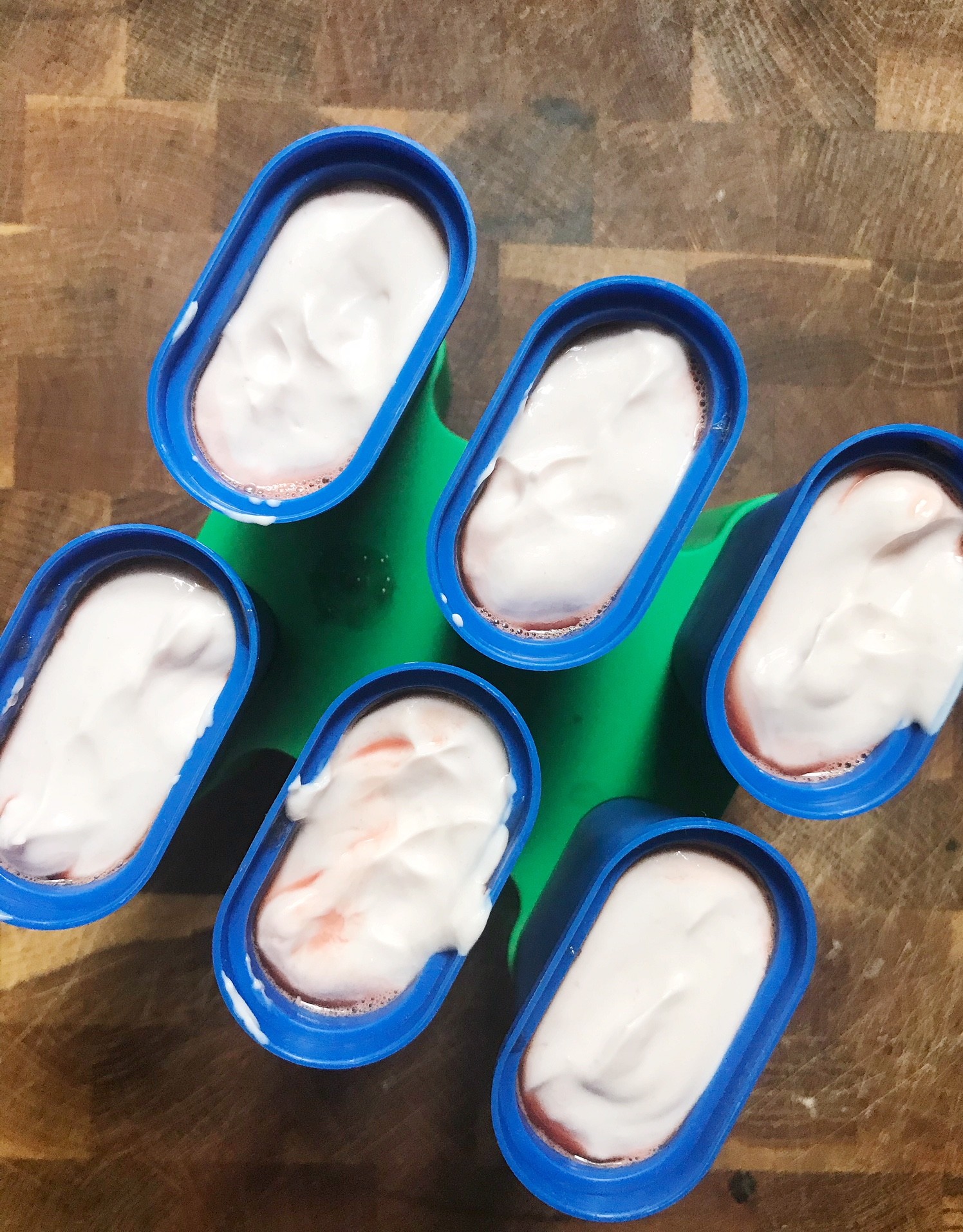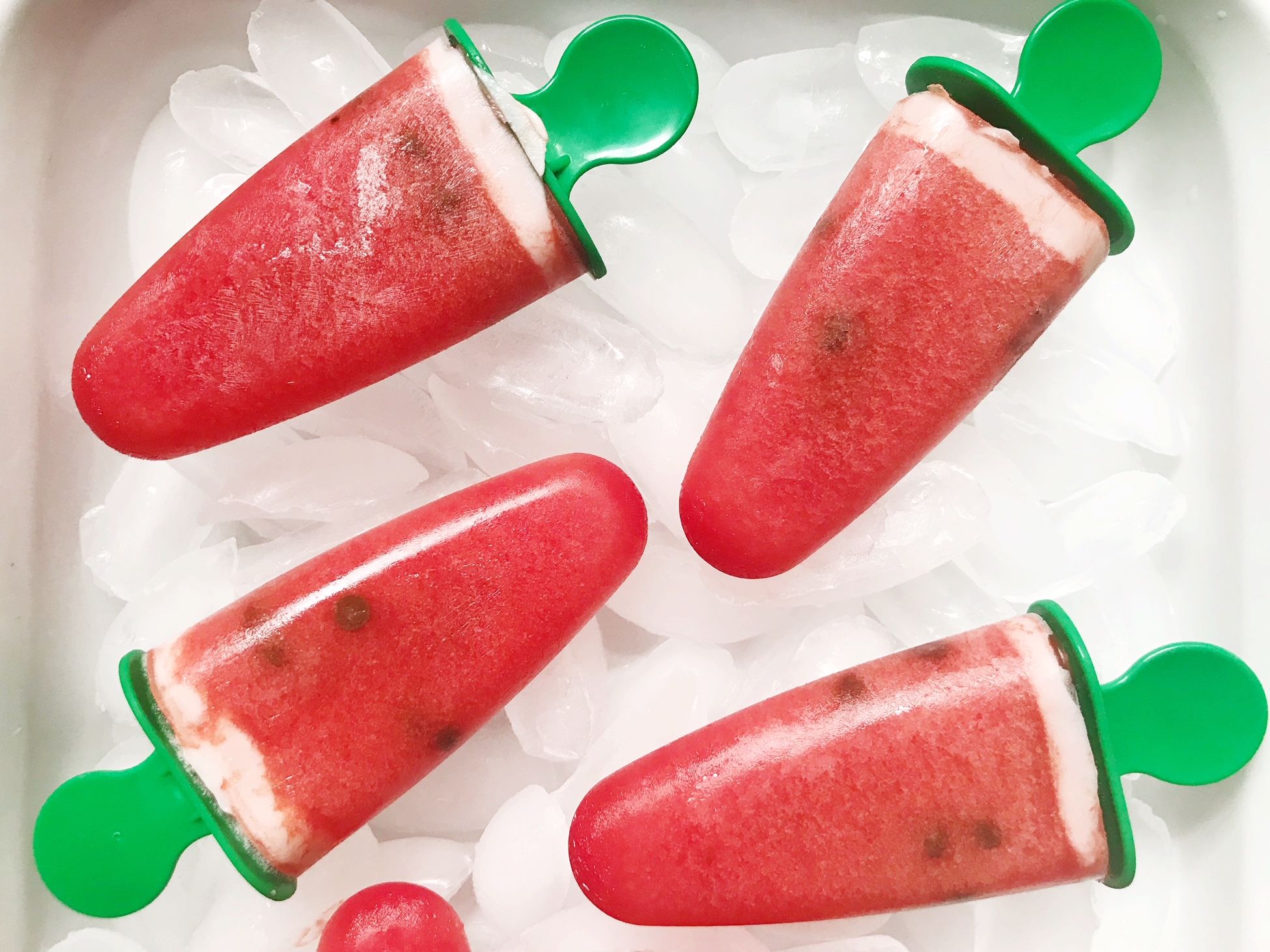 Ingredients
1 1/2 cups watermelon (either with seeds removed or seedless)
1 tsp honey
2 tbsp mini chocolate chips
greek yogurt (about 2 tbsp)
Directions
I used a popsicle mold with 6 spaces, so this recipe makes enough for about 6 pops.
In a blender, blend the watermelon and honey until smooth and pureed.
Pour the watermelon into the popsicle molds (about 3/4 of the way up).
Sprinkle the chocolate chips evenly over the molds and use something long and pointy (I used a chopstick) to push the chocolate chips down into the watermelon mixture. Try to keep the chips on the outside of the molds so you'll see them once the pops are frozen and taken out.
Freeze for 1 1/2 hours until the watermelon layer is set (don't put the sticks in yet).
Add enough yogurt in each mold to fill it up (this was about 2 tbsp total for me).
Add the sticks and then freeze and additional 2 hours until the pops are set.
Created by SouthernSavers.com
See more frugal recipes!