This post may contain affiliate links. Read our disclosure here.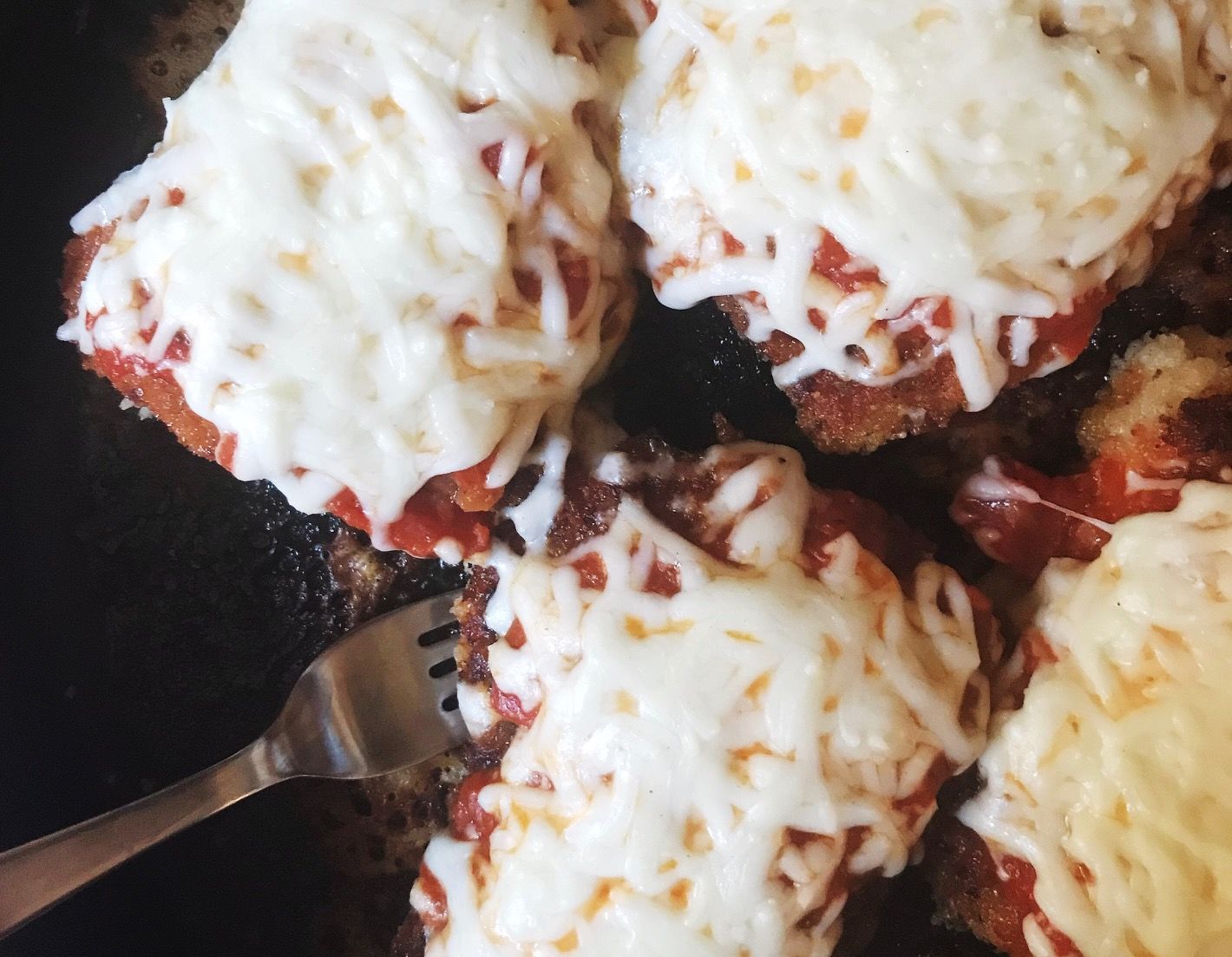 Who else loves chicken parmesan? This recipe creates a crispy and flavorful entree that pairs well with a side of pasta.
You'll start out by pounding chicken breasts, then breading them, pan frying them, and baking them in the oven.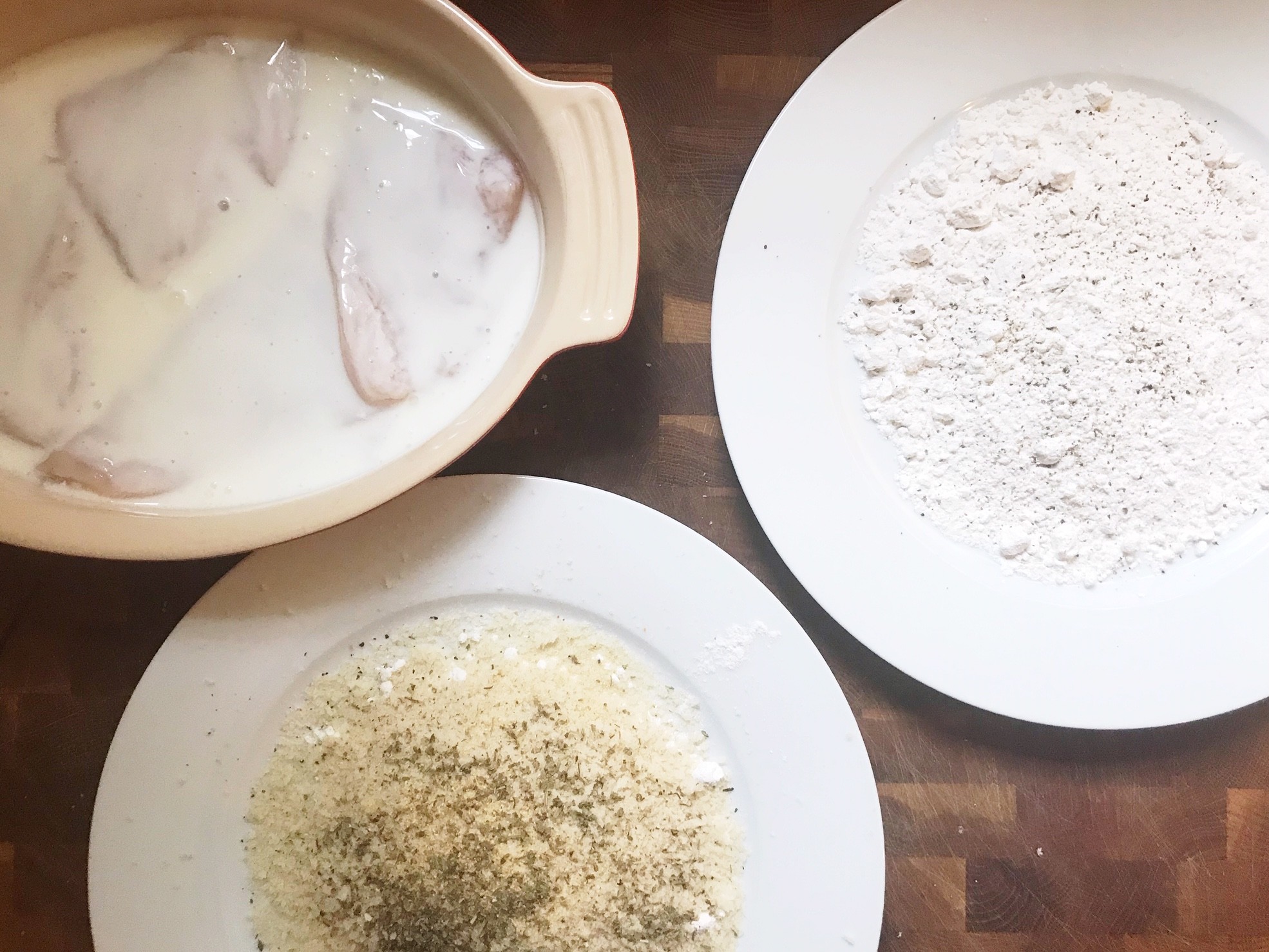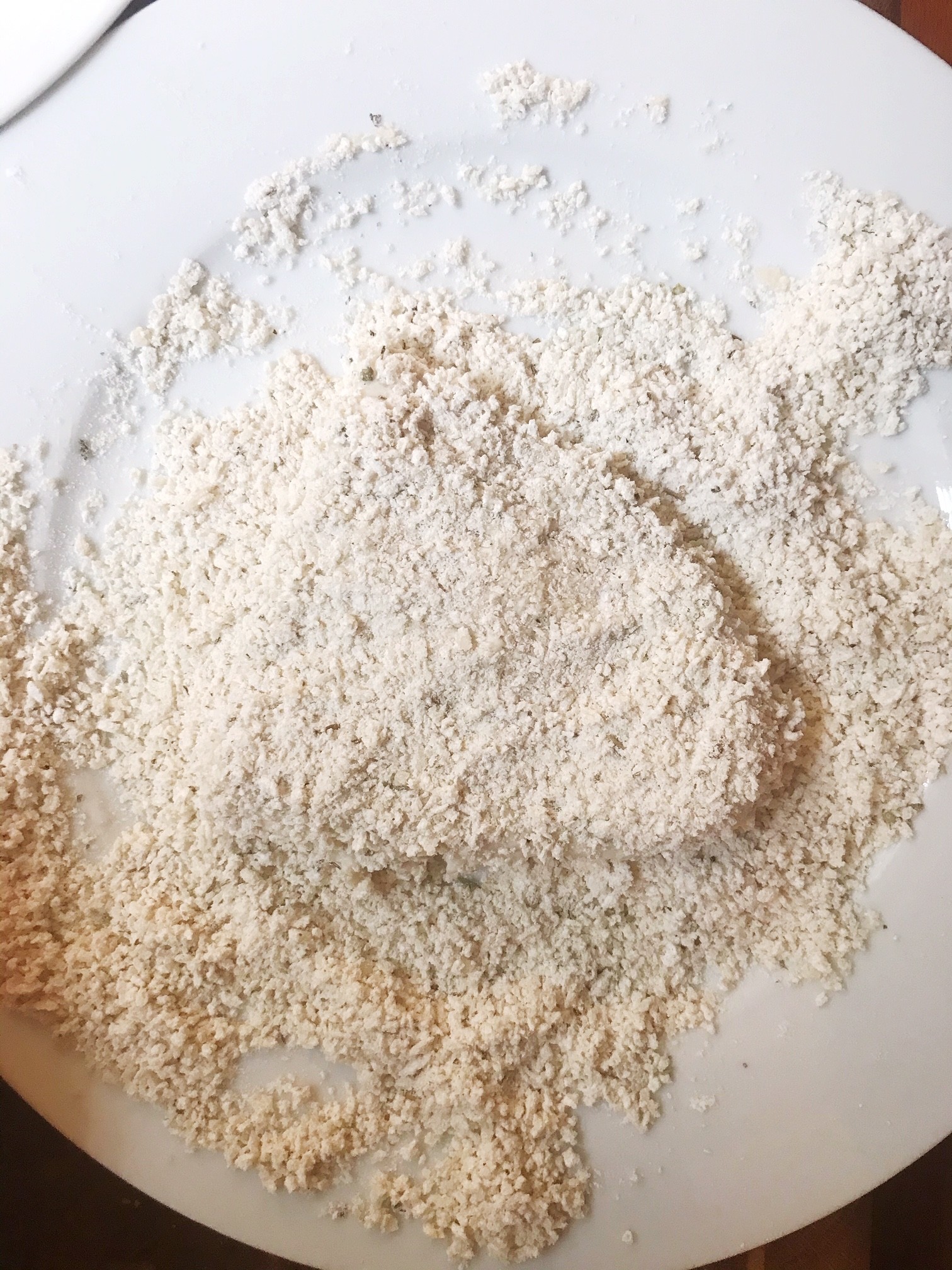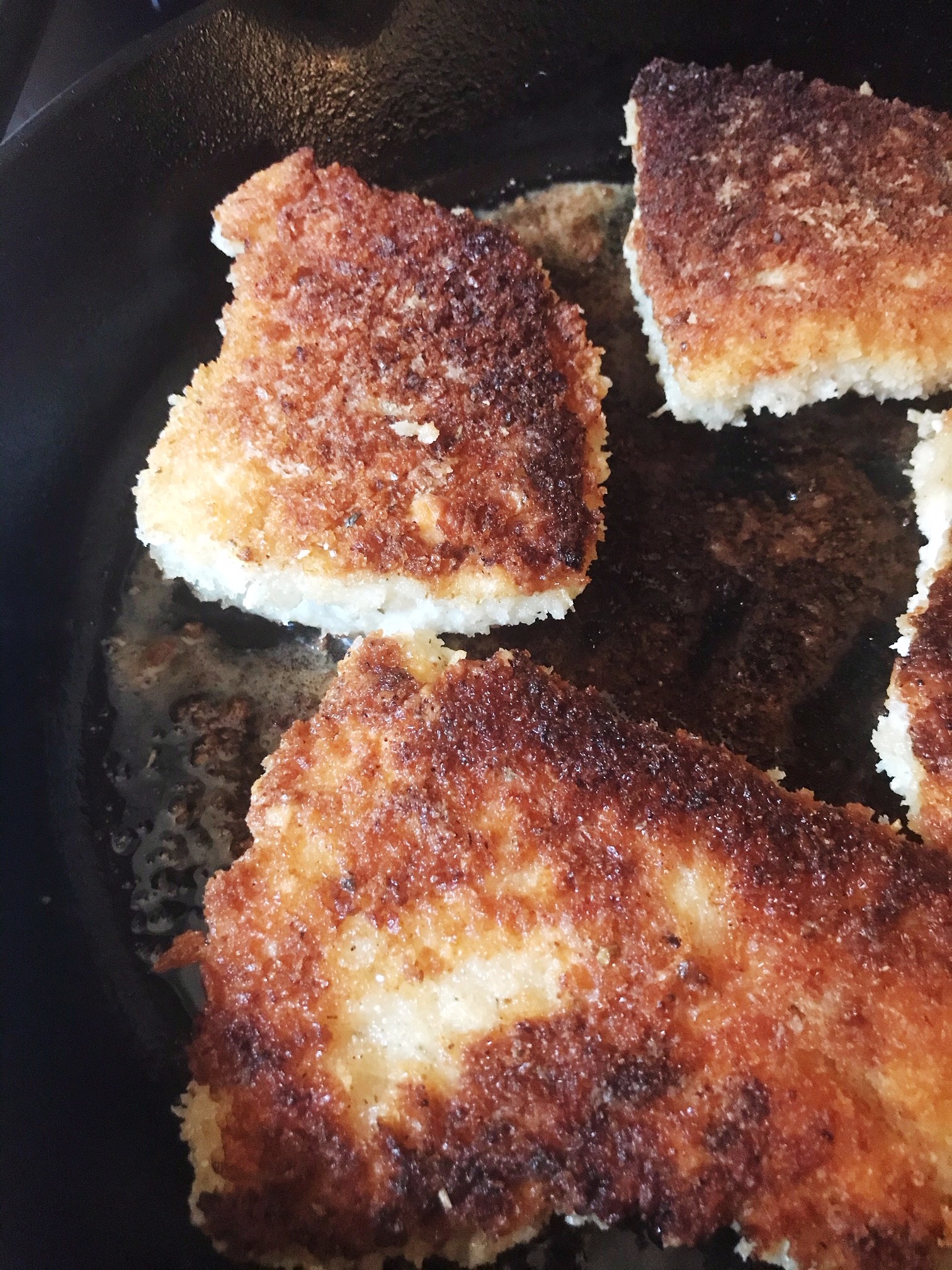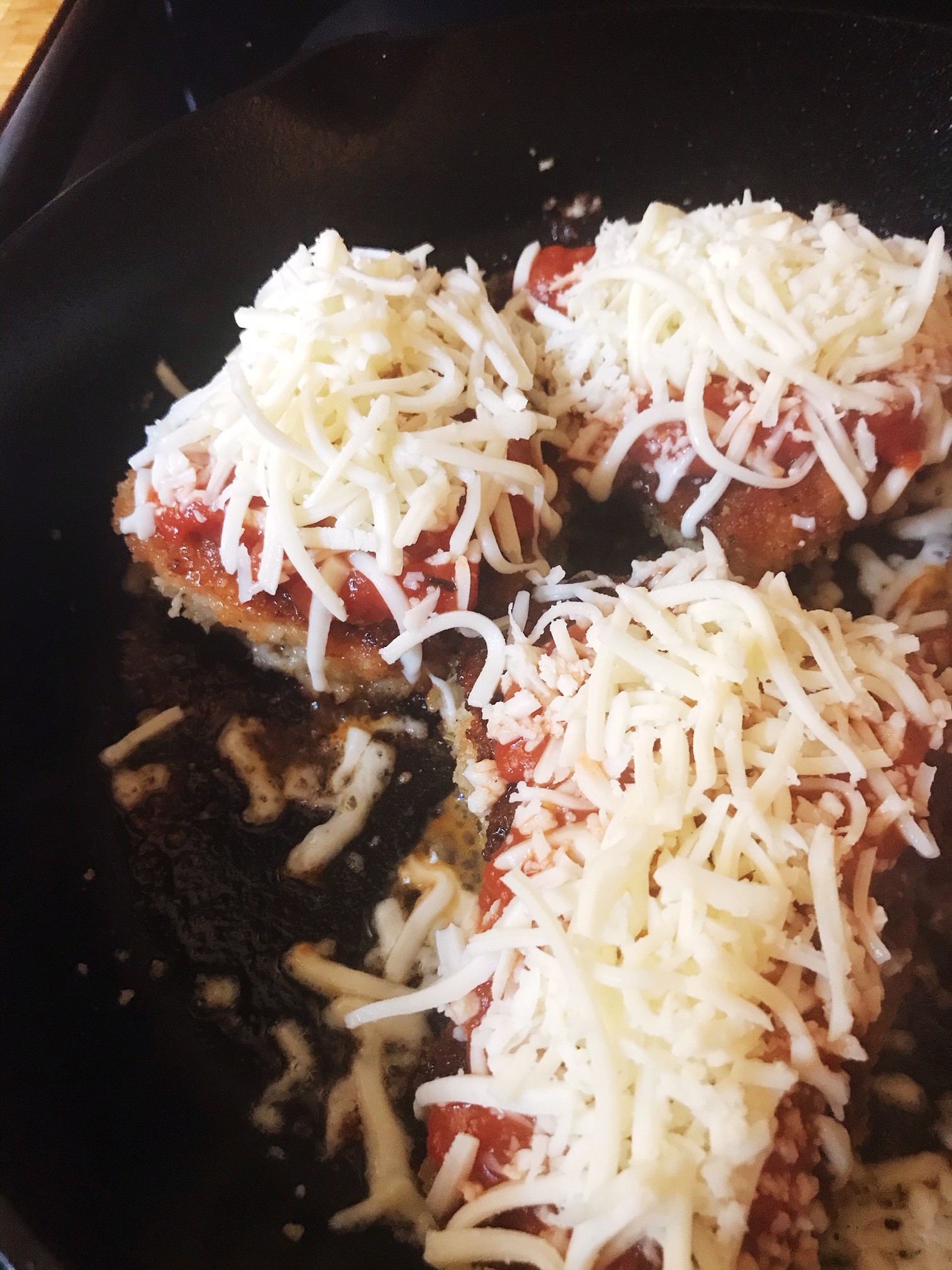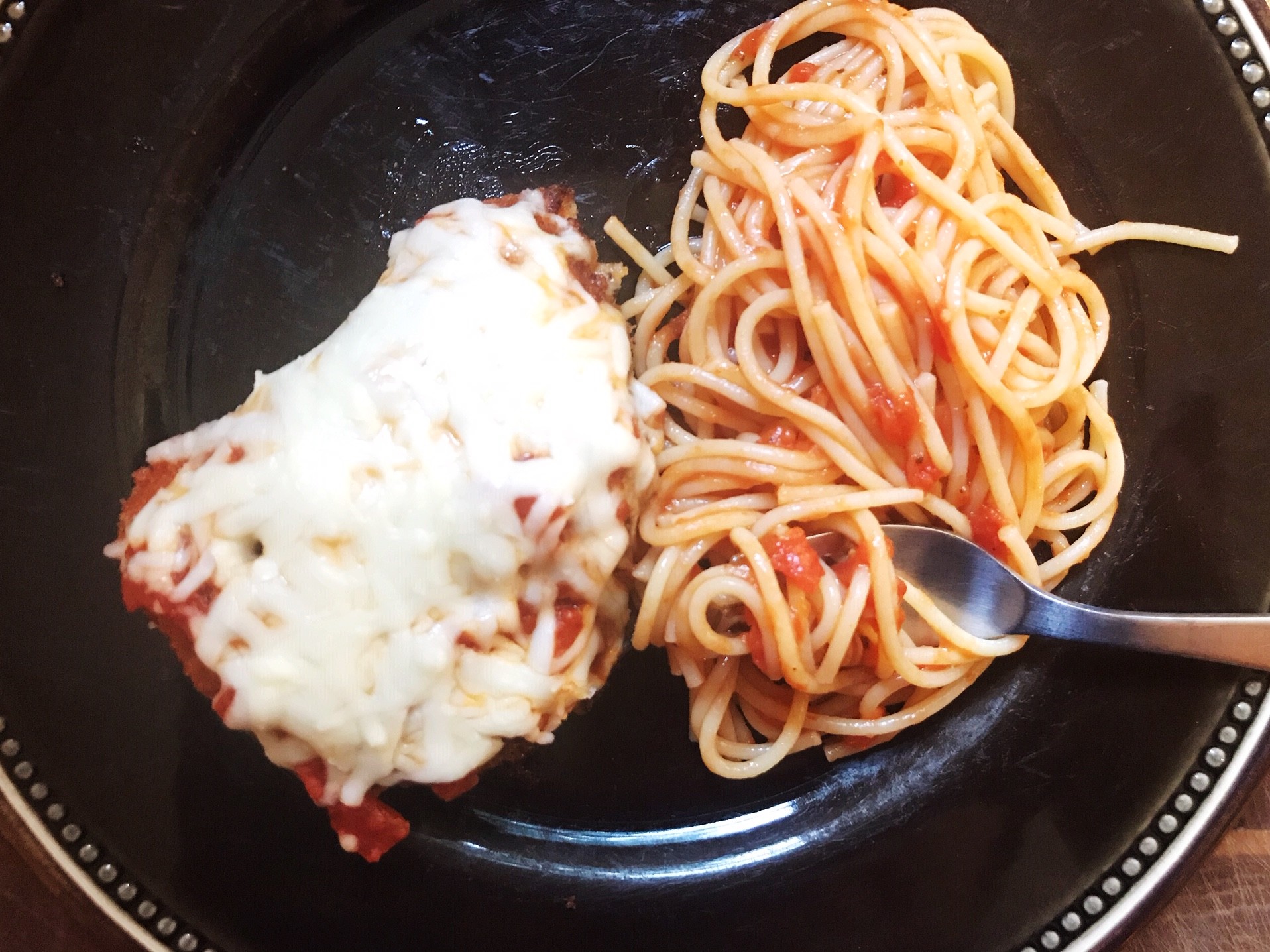 Ingredients
2 boneless, skinless chicken breasts
2 cups buttermilk
1 cup all-purpose flour
1 cup panko bread crumbs
1/2 cup grated parmesan cheese
salt and pepper
1 tbsp italian seasoning
1 cup vegetable oil (for frying)
1 1/2 cups marinara sauce
1 cup shredded mozzarella cheese
Directions
Cut the chicken breasts in half (so you'll have 4 pieces). In between two pieces of plastic wrap, pound the chicken out until it's even and pretty thin (about 1/2"). Add the chicken to a shallow dish along with the buttermilk (try to get all the chicken submerged) and set aside.
To make the dredge: On one plate, add the flour. On another plate, mix together the panko, parmesan cheese, salt and pepper, and italian seasoning.
Add the oil to a heavy, oven-safe skillet. Preheat the oven to 400 degrees.
While the oil is heating up, dredge the chicken. Remove the chicken, one piece at a time, from the buttermilk and shake off the excess. Lay it in the flour and coat both sides. Quickly dip the chicken back into the buttermilk and then lay it in the panko mixture and coat both sides evenly. Repeat for all chicken pieces.
Once the oil has heated to 350 degrees, add the chicken and cook on each side until deeply golden brown, about 3 minutes on each side (it will finish cooking in the oven).
Add marinara sauce to the top of the chicken and add mozzarella cheese on top of the sauce.
Cook in the oven until the cheese is melted and the chicken is cooked through (165 degrees), about 10-15 minutes.
Created by SouthernSavers.com
See more frugal recipes!