This post may contain affiliate links. Read our disclosure here.
Sometimes we could all just use an immune boost. And, believe it or not, chicken soup has been found to help you feel better when you have cold symptoms. I guess grandma was right about that one!
This feel better chicken soup served hot can help relieve congestion, reduce inflammation, and it tastes good, too.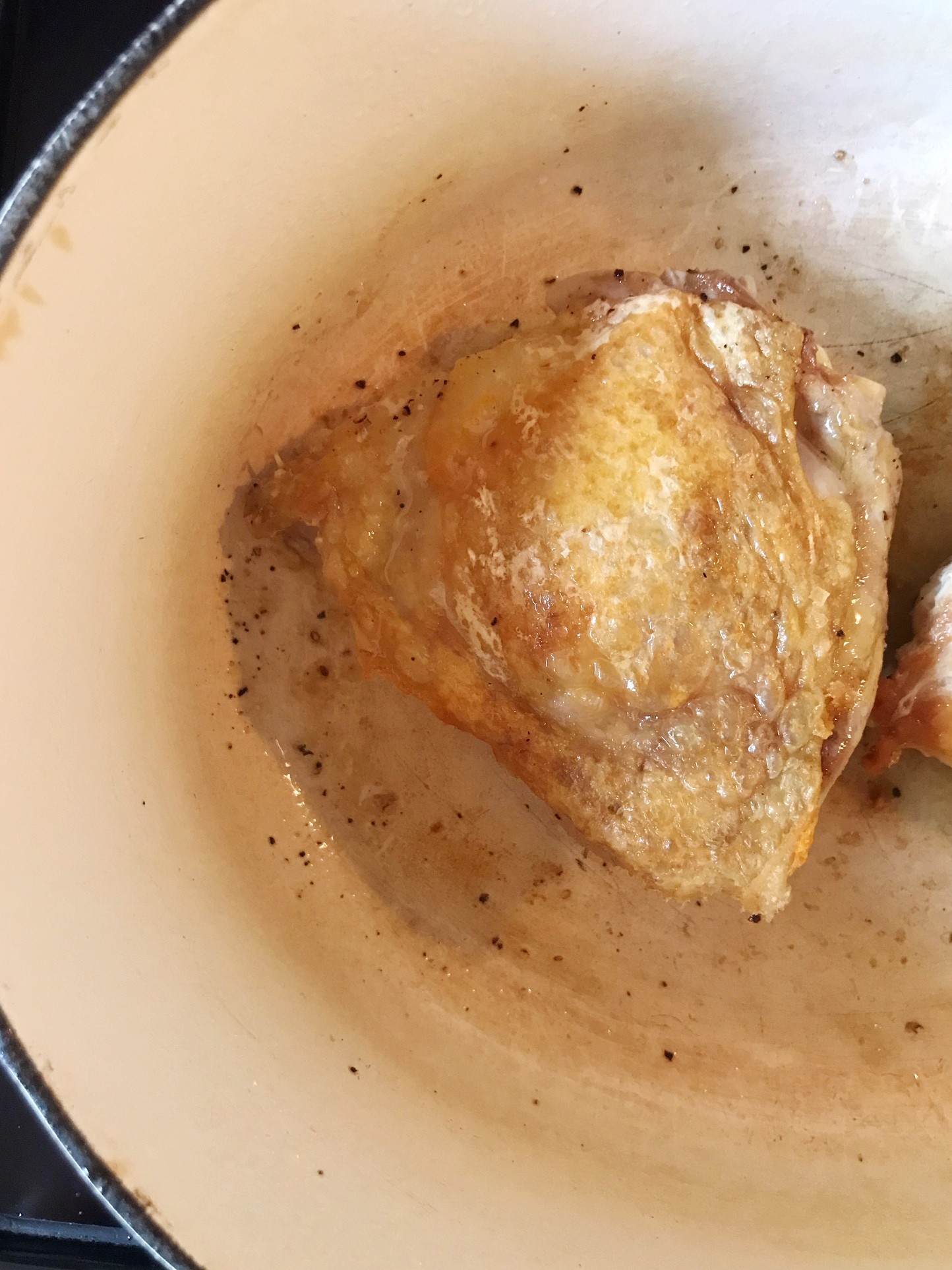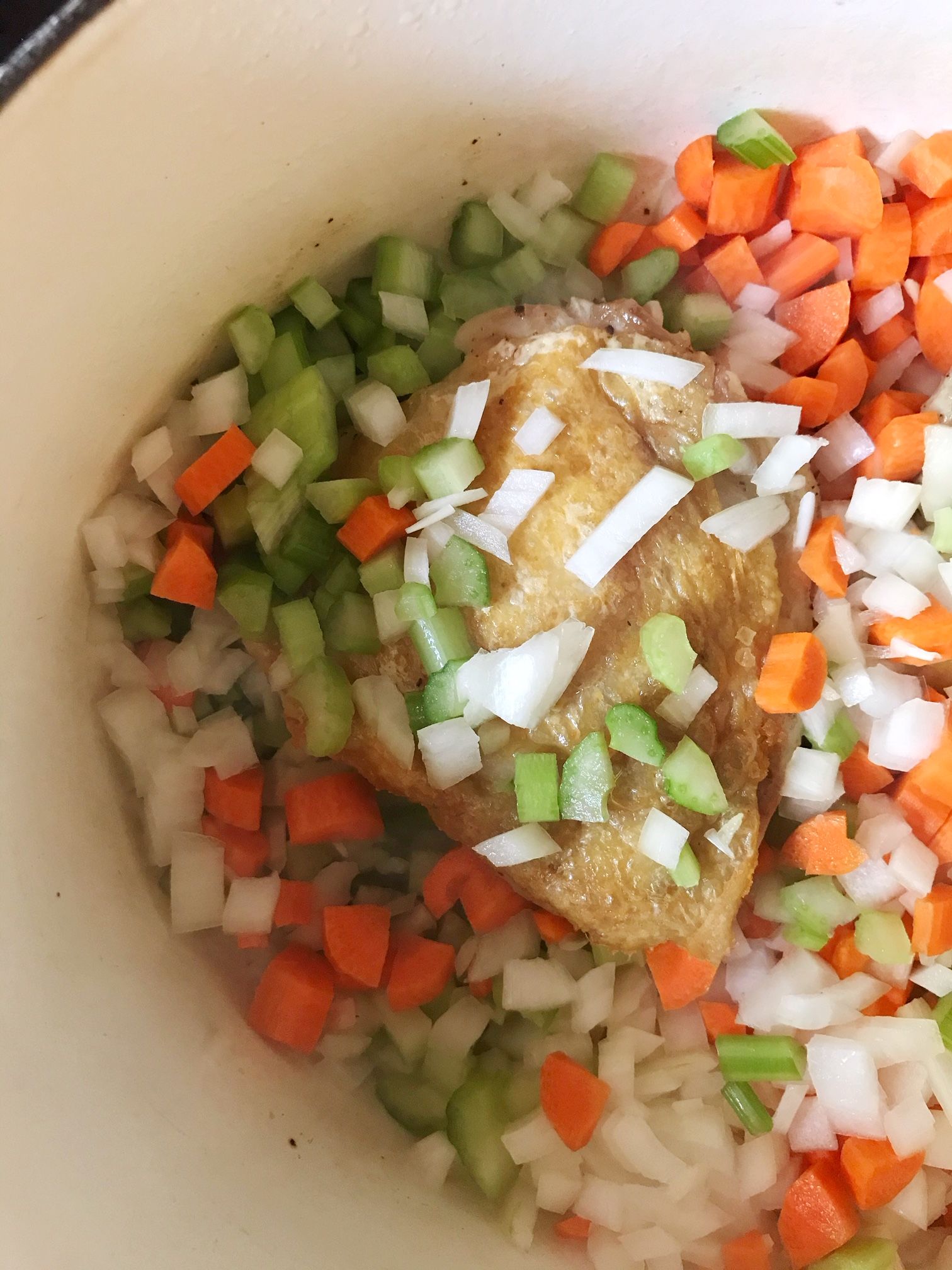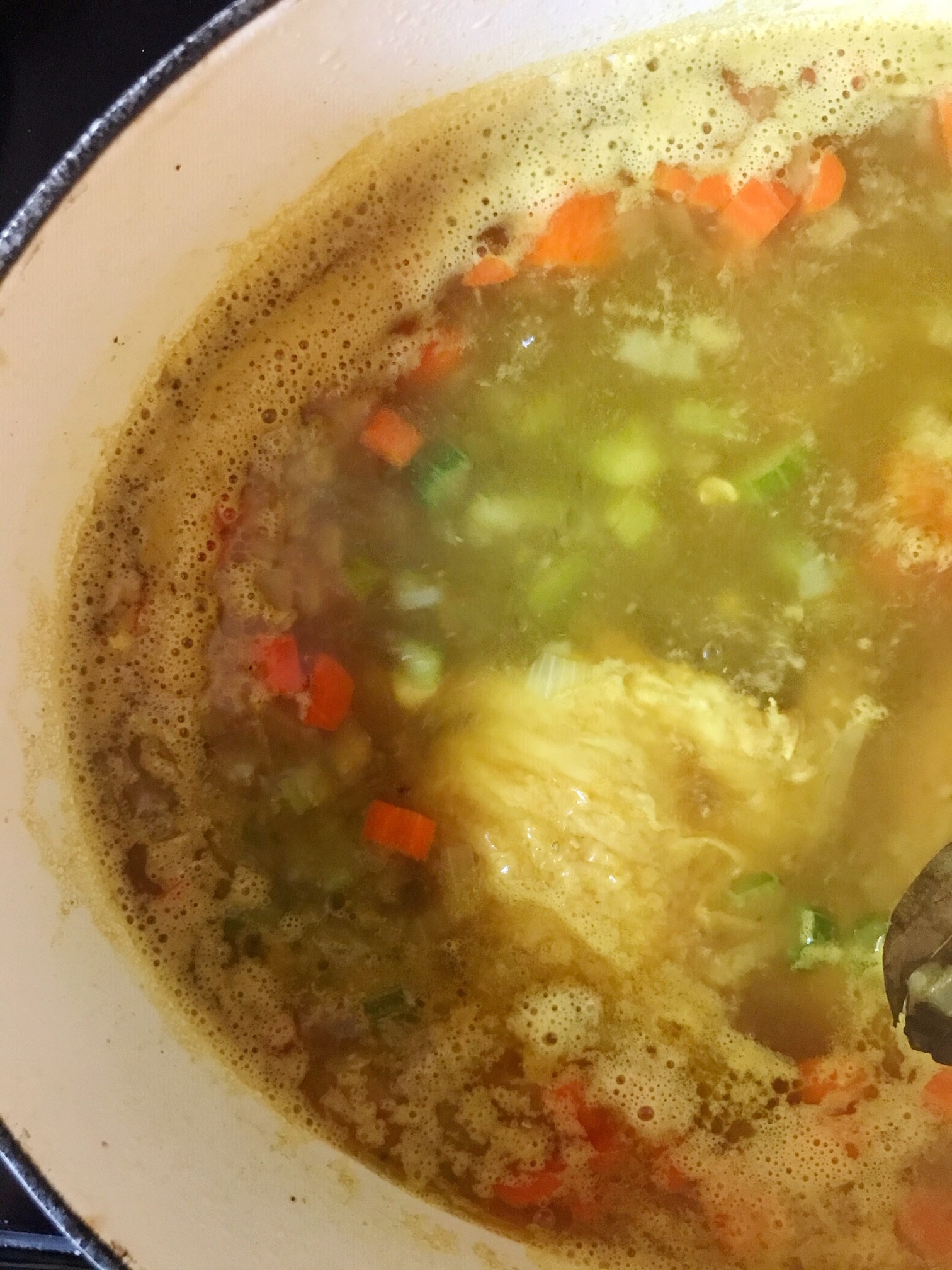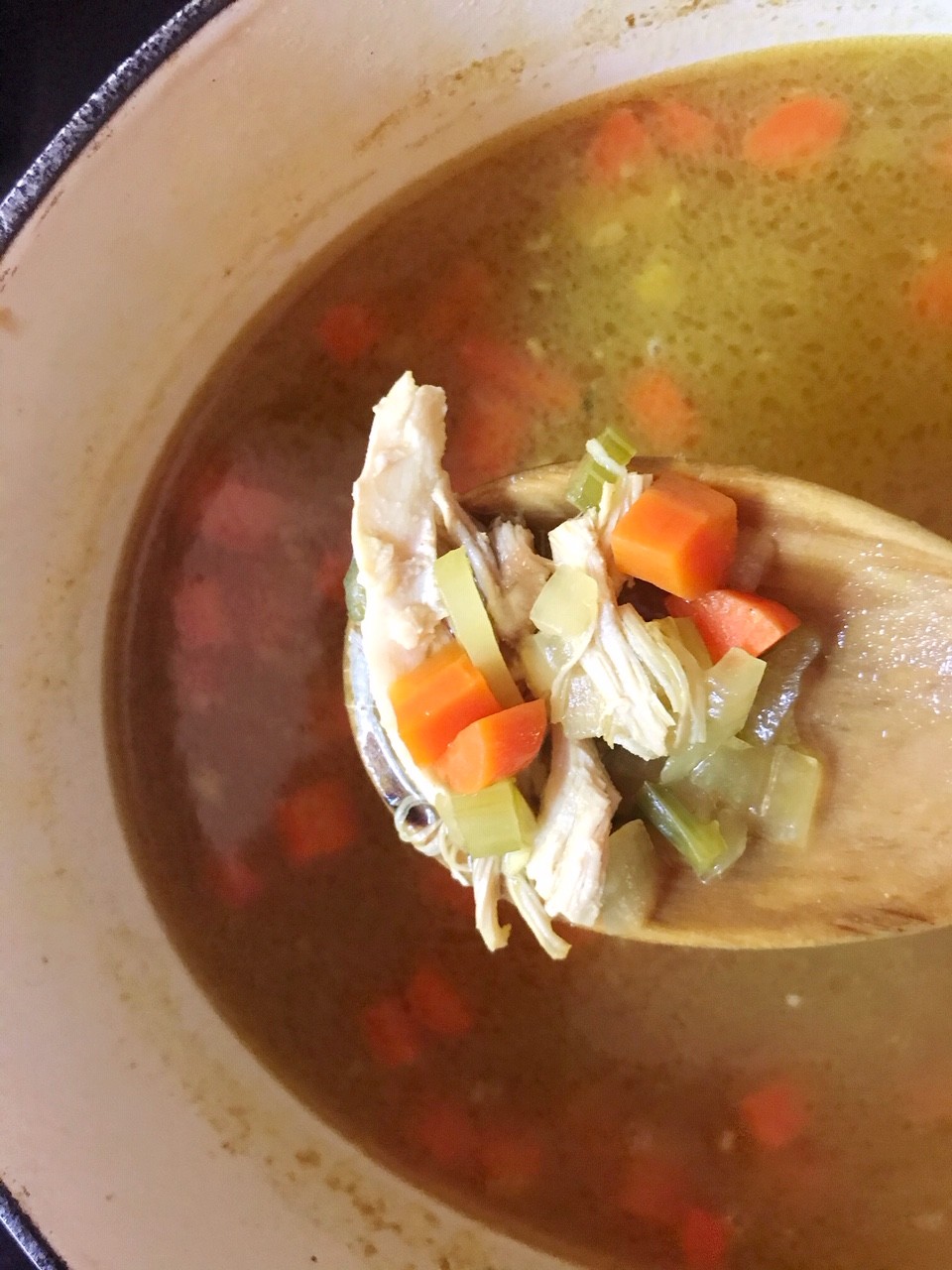 Ingredients
2 tbsp olive oil
2 bone-in, skin-on chicken thighs
salt and freshly cracked black pepper, to taste
2 celery stalks, diced
1 medium onion, diced
3 whole carrots, diced
2 tsp minced garlic
1 32 oz carton chicken broth
3 cups water
1 bay leaf
1 tsp ground turmeric
pinch of cayenne pepper
8 oz spaghetti pasta, broken into small pieces
Directions
In a Dutch oven over medium-high heat, add the olive oil.
Place the chicken in, skin side down, and cook until browned, about 5 minutes. Flip, sprinkle with salt and pepper, and cook until browned, about 3-4 minutes.
Add the celery, onion, carrots, and garlic and cook until softened and fragrant, about 6-7 minutes.
Pour in the chicken broth and water and add the bay leaf, turmeric, and cayenne.
Bring to a boil, reduce the heat to low so that the liquid simmers, cover, and cook for 25-30 minutes until the chicken reaches an internal temperature of 165 degrees.
Remove the chicken from the broth to a cutting board and allow to cool for a few minutes. Using two forks, remove the skin and tear the meat from the bones. Shred the meat. Discard the skin and bones and return the meat to the broth.
Taste the broth and adjust salt and pepper if needed. Let the soup simmer for another 10 minutes.
While the soup is simmering, in a small saucepan bring water to a boil. Cook the pasta until tender and drain (cooking the pasta separately helps you if you have leftover soup--if you put the noodles in the soup and then refrigerate, the pasta will soak up lots of the broth and become mushy).
Remove the bay leaf from the broth. Add some cooked pasta to a bowl, pour some of the chicken soup over the noodles, and serve hot.
Created by SouthernSavers.com
See more frugal recipes!